Day 18 – Happy Father's Day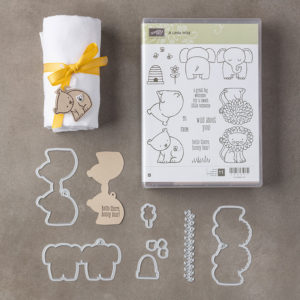 I thought this set was super cute!  It is called "A Little Wild" and you can find it on pg. 108 of the catalog.  It can be used as a tag or just a front image on a card.  Think of all of the fun sayings you could use.  For example, at OnStage they shared stamping the image on the front of the card and stamping the back of animal inside the card and say, "I Got Your Back!"  Have fun with it!
Winner from yesterday's drawing:  Cathy Ward
Cathy will receive the "Post Script" background stamp from page 165 in the catalog.   Plus, she will receive a hand-stamped card.  When I send out cards, I don't sign the inside; that allows you to use the card when needed.
NOTE:  To leave a comment on my blog, you will need to click on the title of this post, "Day 18 – "Happy Father's Day" and then the section to leave comments pops up at the bottom of the blog entry. – Thanks!
Shout out to all of the amazing Father's out there!  Including my own father in Missouri and my better half, Paul. 🙂  This is an older picture of Paul with the girls, but it is one of my favorites.  We took Paul out for dinner at Thunder Bay Grill that day.  Great memories!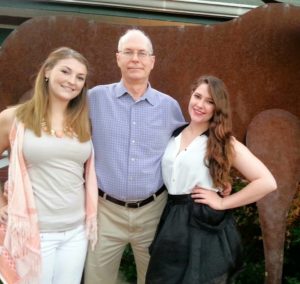 Here is a picture of my parents on our wedding day over 28 years ago.
My dad is very dapper looking if I must say so myself!  🙂  He is also very tall (6'5″).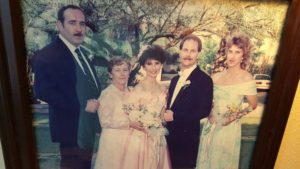 Thank you dads everywhere for the wonderful role you play!  It is huge and greatly appreciated!  Have a great day everyone!  Make great memories!!!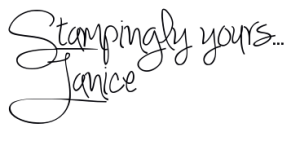 Join
my StampaHOWLics Group!
Shop
Now!
Request a
new Stampin' Up! Catalog