Day 19 – Crafting Forever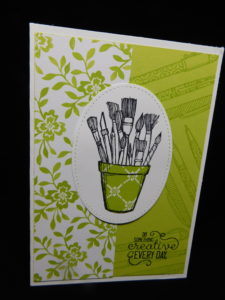 I received this lovely card from Jenny Moors, a SU demonstrator in the UK.  It is so cool that SU is global and that we get to connect with others across the world!  We have SU demonstrators in Japan, England, France, Australia, the Netherlands, Germany, Canada and more!!!  Even if we speak different languages, we all share a love of paper crafting!
Jenny used the "Creating Forever" stamp set on pg. 181 of the catalog.  As demonstrators, we received this stamp set free at our local OnStage event in Minneapolis last April.  Jenny also used my favorite new in-color, Lemon-Lime Twist!  So bright and refreshing!!!
Hope everyone had a great weekend and a wonderful Father's Day celebrating the men in our lives, both past and present!  They all help to mold the people we are today!
Winner from yesterday's drawing:  Carol Busby
Carol will receive a daisy "Thank  You" card.    When I send out cards, I don't sign the inside; that allows you to use the card when needed.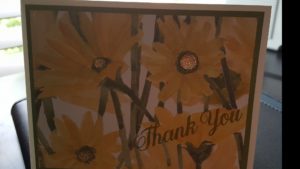 NOTE:  To leave a comment on my blog, you will need to click on the title of this post, "Day 19 – "Crafting Forever" and then the section to leave comments pops up at the bottom of the blog entry. – Thanks!
Make it a great week!  Even though I love the heat, I'm glad that we are looking forward to cooler weather this week!  Make it a great one!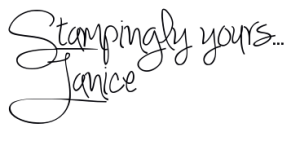 Join
my StampaHOWLics Group!
Shop
Now!
Request a
new Stampin' Up! Catalog