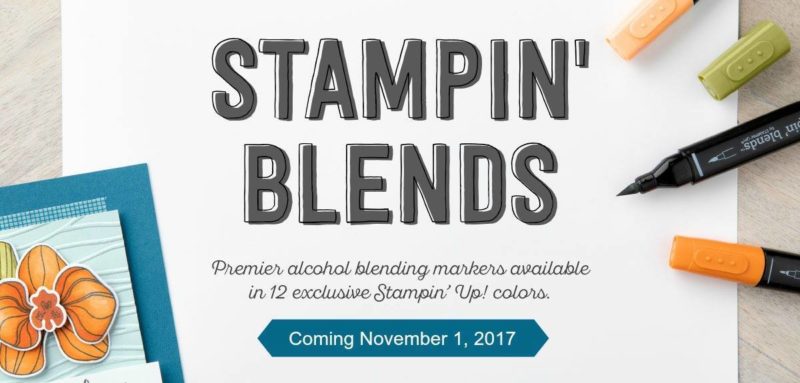 SU is releasing the NEW BLENDS November 1st.  The next few days I will be sharing videos and tips, so you can see how wonderfully these new markers work!  If you attend my upcoming retreat this Sat., 10/21 or Stamp Camp in a week, 10/28/17, then you will have an opportunity to try these wonderful markers out. 🙂
Click here to view a one minute video about the Stampin' Blends
Whether you are great at watercoloring or not, you will feel like a true artist when you use these markers!
Day #7 of 22 Days
In honor of my 22nd SU anniversary (10/13/17), I will have 22 days of giveaways so keep coming back every day and leaving a comment to be entered!!!
Winner of yesterday's drawing: Barbe Hurd Powell
She will receive  a gift of product and a hand-stamped card!  Stay tuned for happy mail!
Barbe, I will just give you your gift and card at the retreat on Sat. 🙂
If the comment section does not pop up, click on the title of the blog post, "#141 – Blends Peek"  and then the comment section should appear below.