#258 – 800,000 – February 13, 2018

We did it!!!  Sometime between 5 – 6 pm on Mon., 2/12/18 the blog counter passed 800,000!
That is a BIG number! Thank you to everyone who sent in guesses, as to when we would reach that number.
The closest guess was Barbe Hurd Powell who guessed 2/12 at 4 pm.
Way to go! Barbe; you have a $25 gift certificate to use in the catalog!  Just message me or leave your choice(s) in the comments section.



I can't believe that it has been five years already!!!
Click here to watch a 30 second Paper Pumpkin video celebrating 5 years
Happy birthday to us! March 2018 is Paper Pumpkin's 5th anniversary and SU is kicking it off with a truly exciting campaign. Not only are we celebrating five years of creating and sharing together, but SU also want to say thank you to everyone who has helped us reach this great milestone. And what better way to do that than with a March kit which includes a fantastic, FREE gift and a specially designed, one-of-a-kind box? This kit is gorgeous, collectible, and is almost sure to go down in Paper Pumpkin history as an all-time customer favorite!
Promotion Details
The free gift complements the kit but is not needed to complete the kit.
The free gift is exclusive to the March Paper Pumpkin kit and cannot be found anywhere else.
The free gift is a crafting product with a wide range of use that can be used on a variety of papercrafting projects.
The free gift holds an approximate retail value of $6-$8  when compared to similar products offered by Stampin' Up!.
Subscribe between February 11–March 10 at 11:50 PM (MT).Click here to subscribe to Paper PumpkinPlus, if you subscribe for 3 months ($59) you would also get to choose a SAB item!
As a subscriber, you can also order refills for past kits for $8.00
Here is a picture from the parking lot of the school where I work.  I'm going to have the students guess what date it will be for this pile of snow to totally melt down.
March 18th is my guess.
I love my morning view from the copy room at school.  It is so peaceful that it ALMOST makes the snow bearable! Almost…
Really?  So play along, if you could go by any other name, what name would you choose???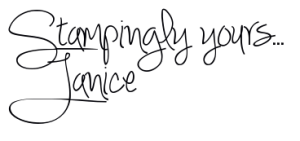 Join
my StampaHOWLics Group!
Shop
Now!
Request a
new Stampin' Up! Catalog