#684 – Lovely As a Tree – April 15, 2019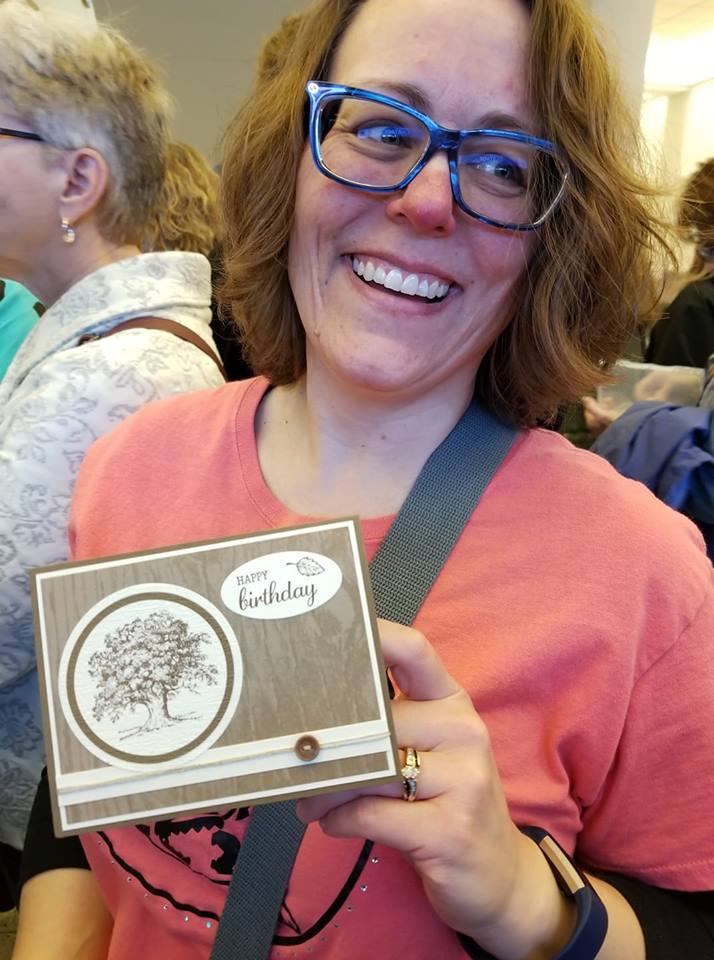 My assistant, Paula Clevenger, is also a SU demonstrator.  She was at On Stage in Minneapolis too.  She is holding up one of her swap cards that uses the retiring stamp set, "Lovely as a Tree".  (pg. 148 – Annual Catalog).  That is the last swap card she will ever receive for that set. It is the longest standing set in the catalog.  It had a great ride, but now it is time to bring on the new!!!
#127793 – Lovely As a Tree – $20.00 (clear block set)
#128655 – Lovely As a Tree – $28.00 (wood block set)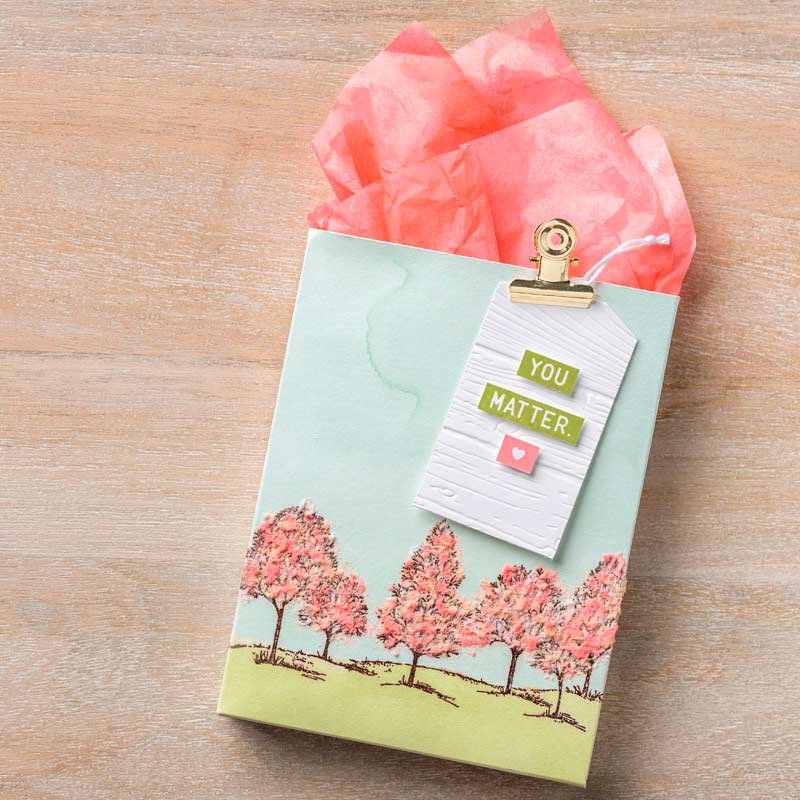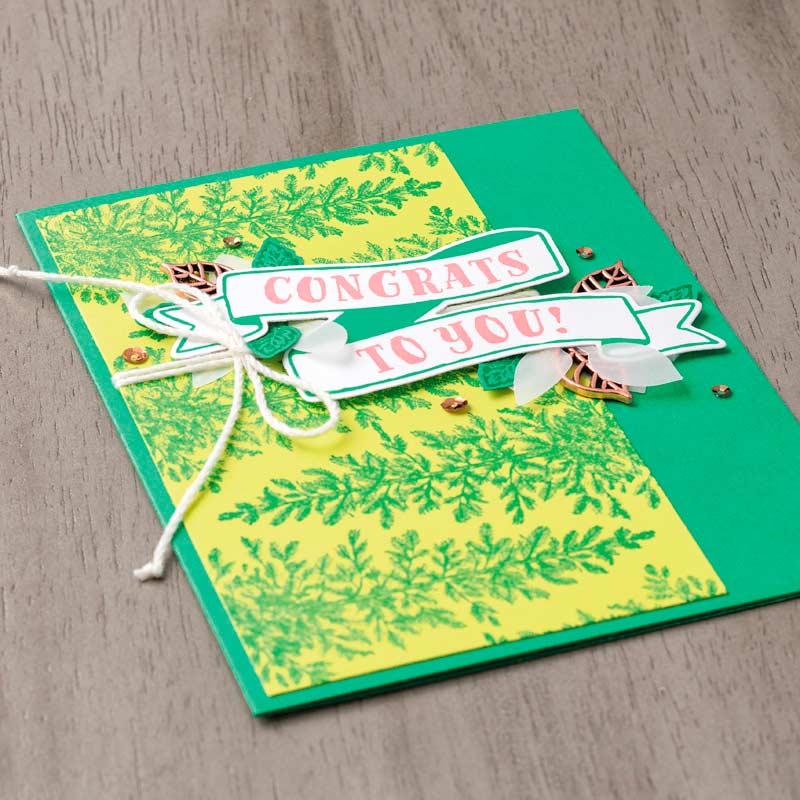 Do you want to see what is going???  Check out the link below.
Click here to see the retired items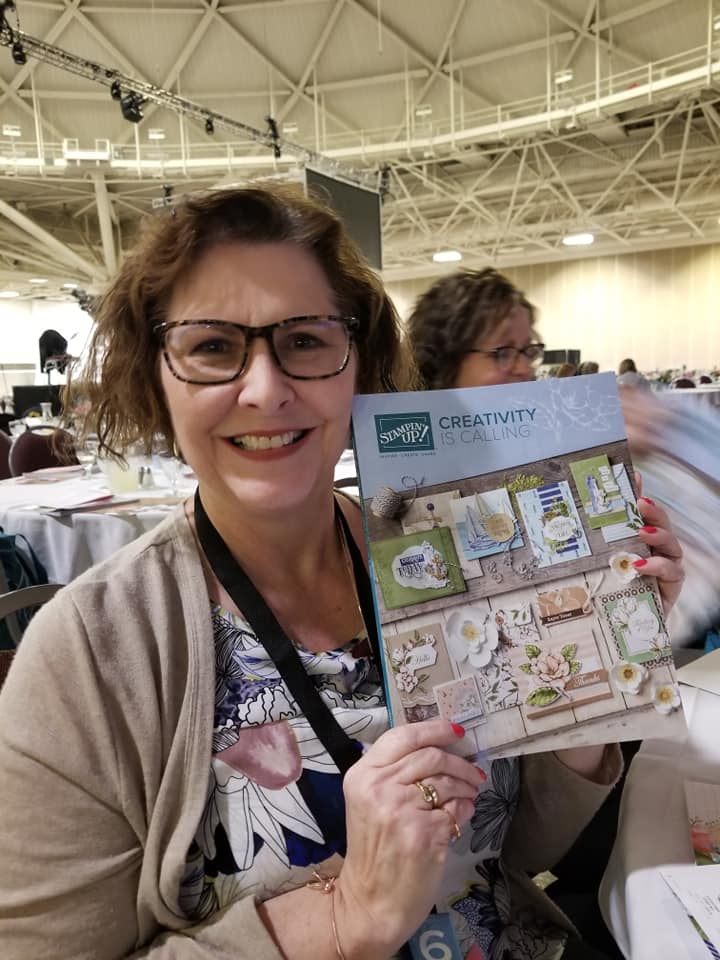 Are you excited to see the NEW 2019 – 20 catalog???  There will be a couple of opportunities to pick up your copy.  Mark your calendars.
You can see my copy at my StampaStack on Sat., 4/27/19 – 10 am to Noon – Held out of my home in Roscoe
You can pick up your new catalog at any of theses events listed below:
*Sat., 5/18/19 – StampaStack – 10 am to Noon – My home in Roscoe  – $25
My BOGO Sale (Whatever you spend on retiring merchandise, you will have 50% credit to shop in the new catalog)
For example, you spend $50 buying my retiring items and you would have $25 to shop in the new catalog.  Win Win!!!
*Sat., 6/1/19 – Team Garage Sale – 8 am to 2 pm
My home in Roscoe  Stamp sets, accessories, punches, dies, cardstock and more
*Sat., 6/8/19 – StampaStack – 10 am to Noon – My home in Roscoe – $25
*Sat., 6/15/19 – Stamp Camp – 8:30 am to Noon – Huntley Park District – $25
Click here to register for the June 15th Stamp Camp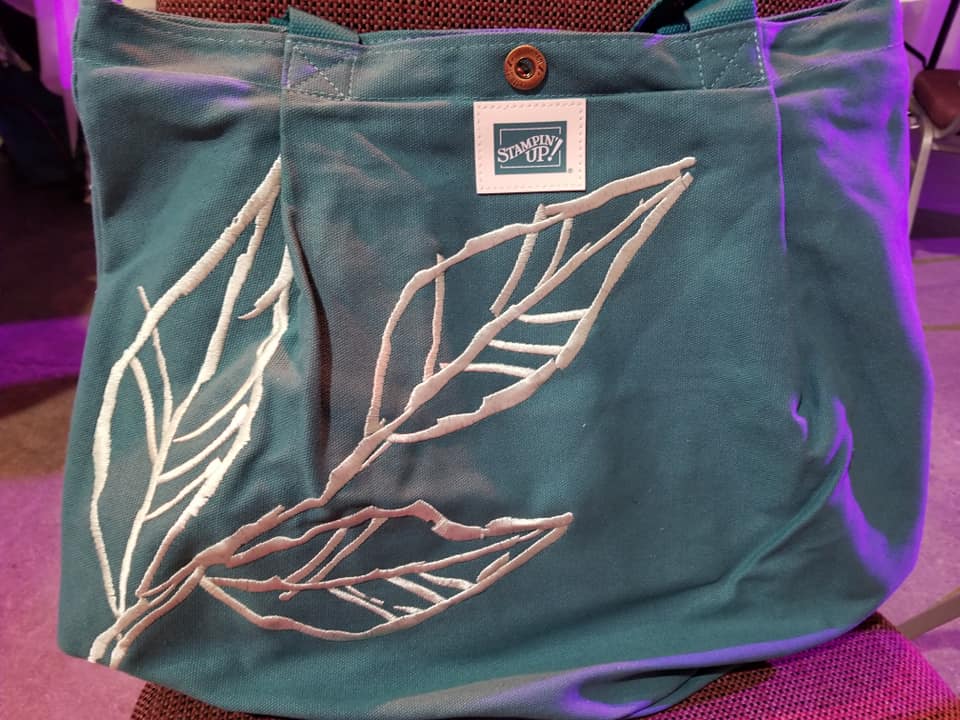 Our SU bag from OnStage this year!  Love the color!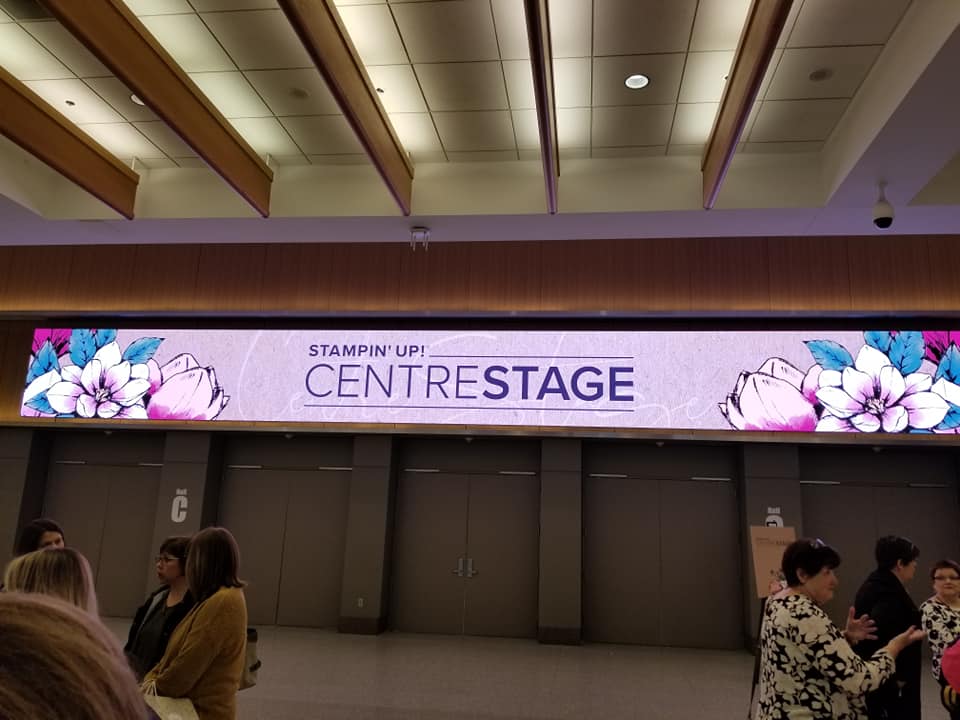 Waiting for the doors to open for Center Stage Friday night.  Center Stage is an event for Leaders.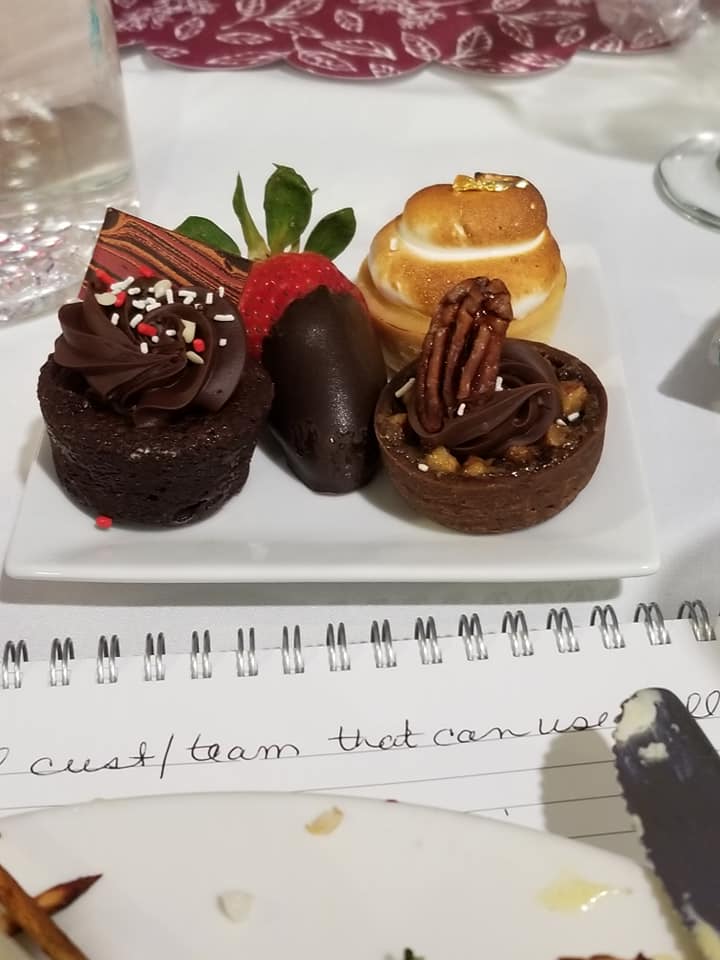 Dessert is calling!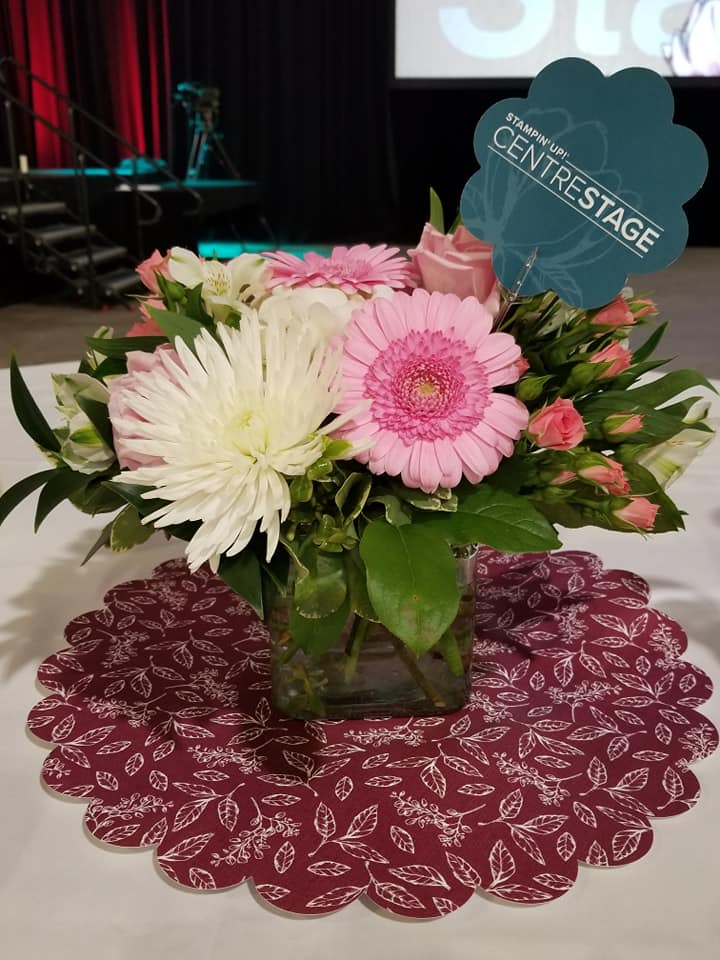 I loved the floral centerpieces!  So pretty and springy in the middle of "SPLIZZARD" (aka Spring Blizzard)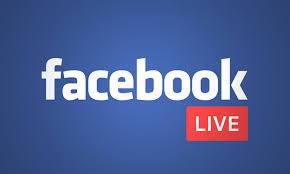 There will be another FB Live Tues., 4/16/19 at 6 pm CST. I will be showcasing the retiring items in the annual catalog, so have your book ready to follow along.  Note:  Since I will have had a FB Live both Mon. & Tues. this week, there will not be a FB Live on Wednesday.
Winner for today's drawing:  Carol Busby 
Look for happy mail coming your way!!!
Monday Smiles…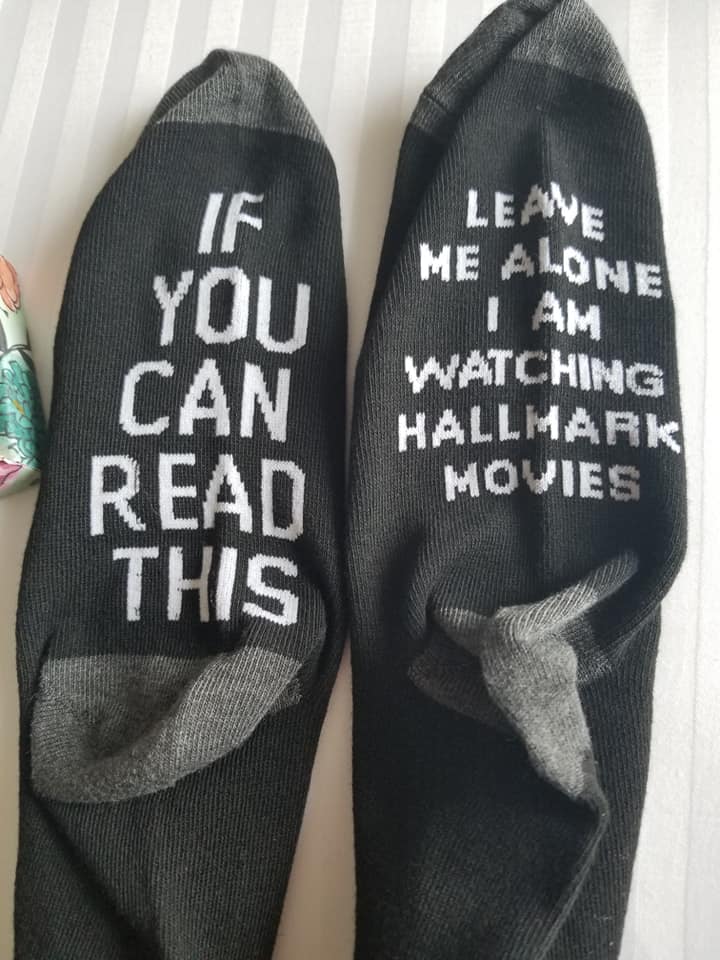 This was a special gift from my roommate and friend, Lisa Lange.  She knows how much I enjoy watching the Hallmark Channel while I craft.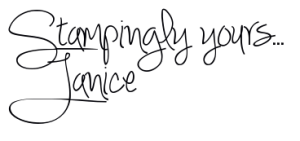 Join
my StampaHOWLics Group!
Shop
Now!
Request a
new Stampin' Up! Catalog