#741 – Birthday Goodness – June 12, 2019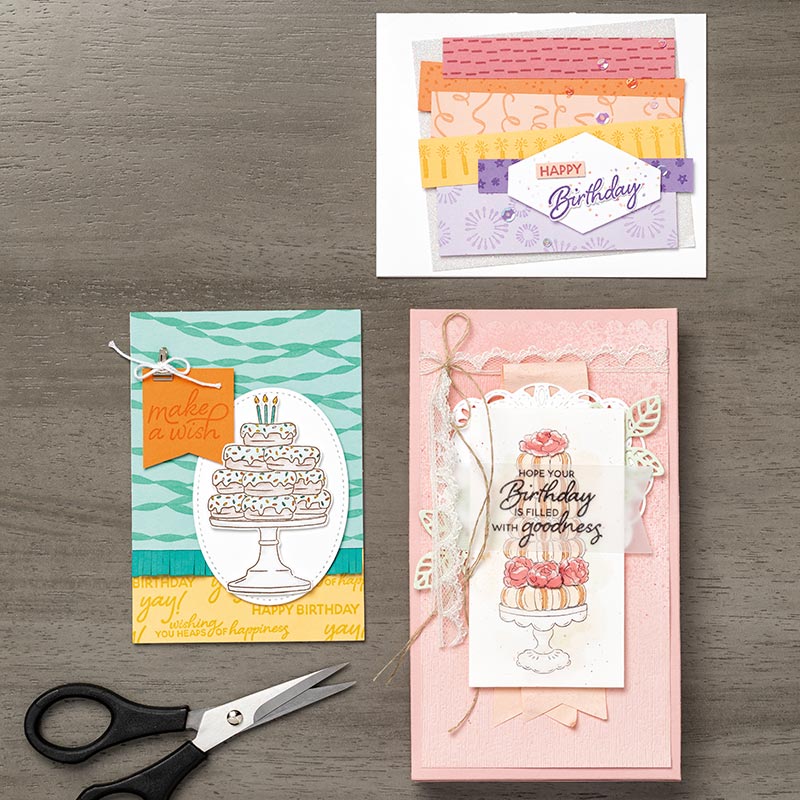 Love the top card; what a great way to use those scraps.  Donuts are such a popular part of parties, weddings, etc. these days!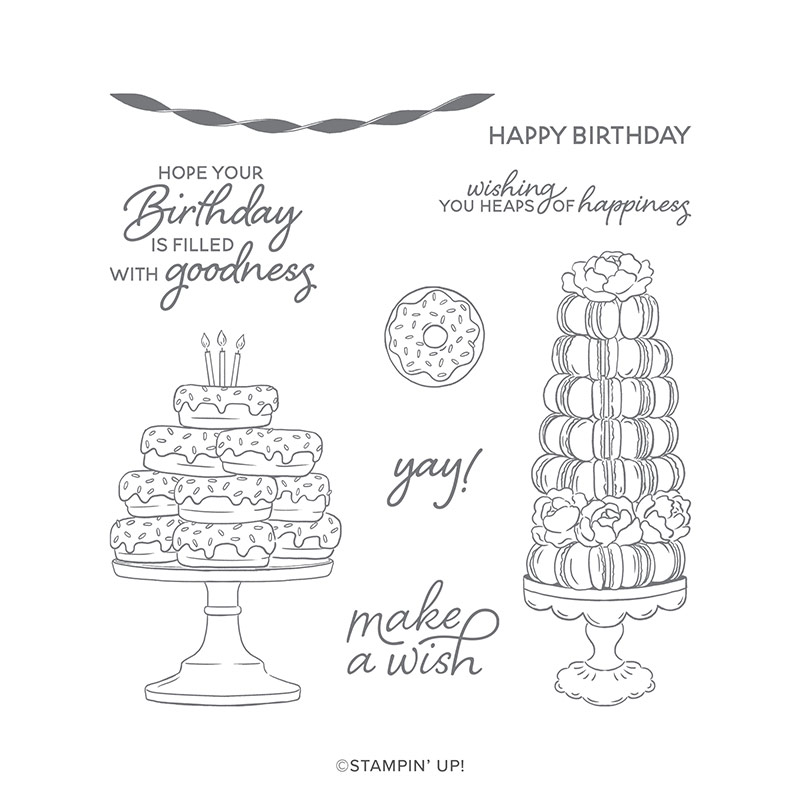 #149376 – Birthday Goodness – $21.00 (pg. 62 – Annual Catalog)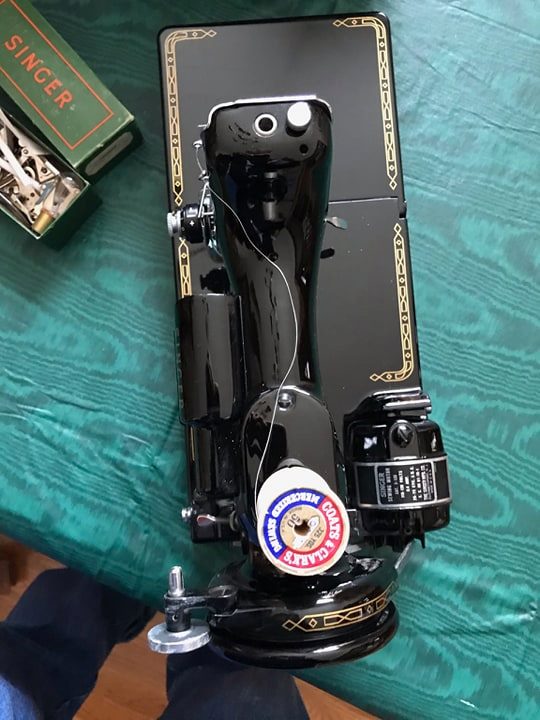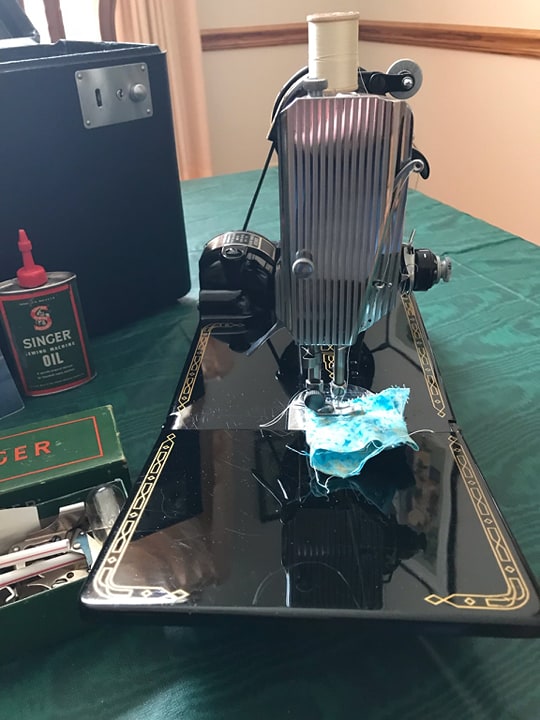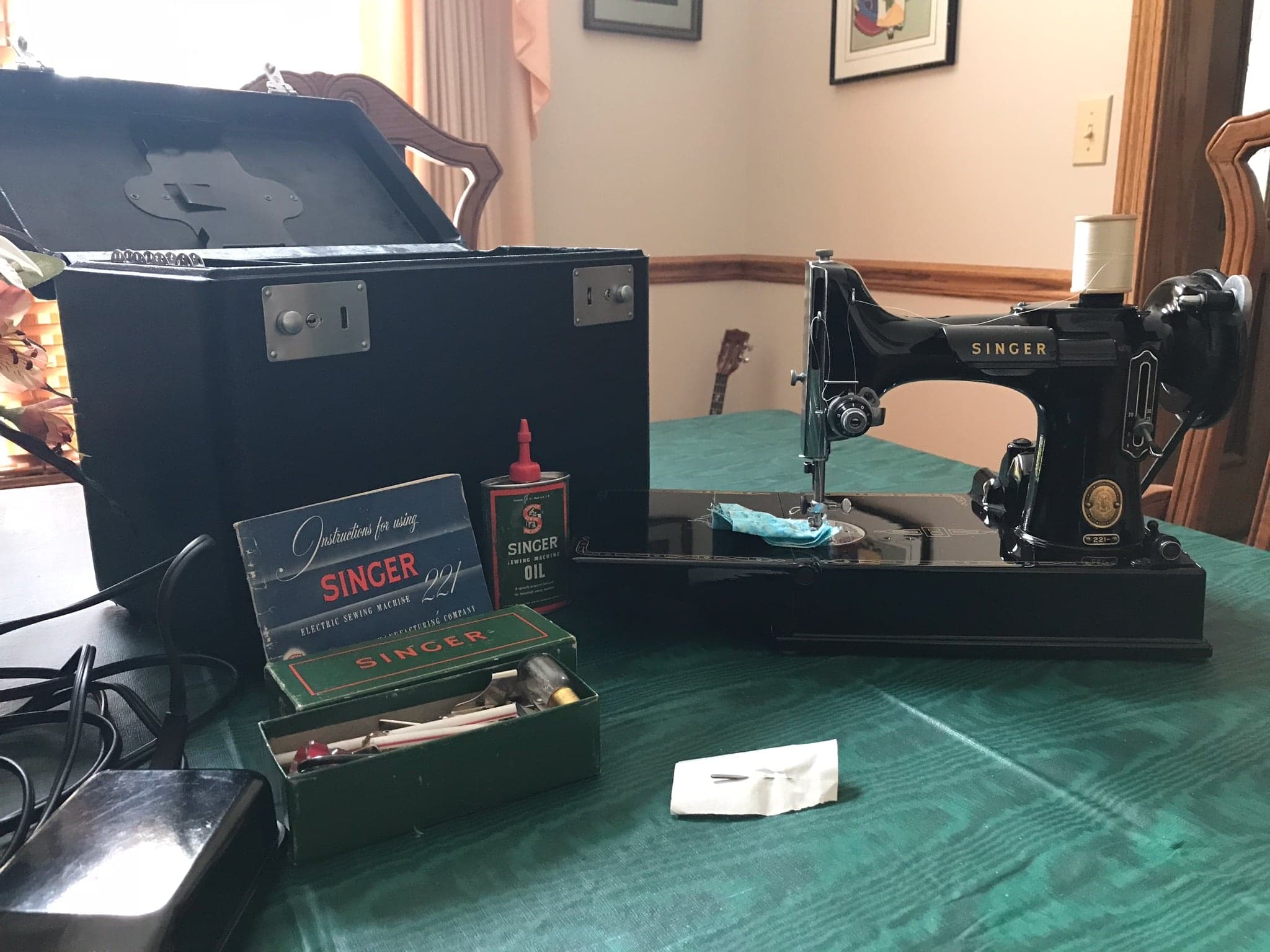 My mother has been "purging" her sewing room and has another vintage sewing machine for sale.
221 Singer featherweight Sewing Machine – $350.00  (It is from the 1950's)
Works perfectly!  My mom used this one for her quilting.
It has measurement markings on the throat plate for your seams.
It includes case and lots of accessories (including the original book/oil can and the keys for the case).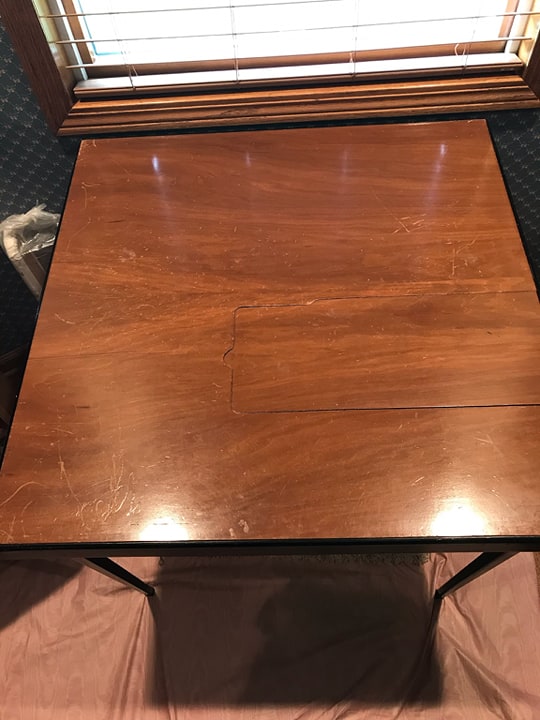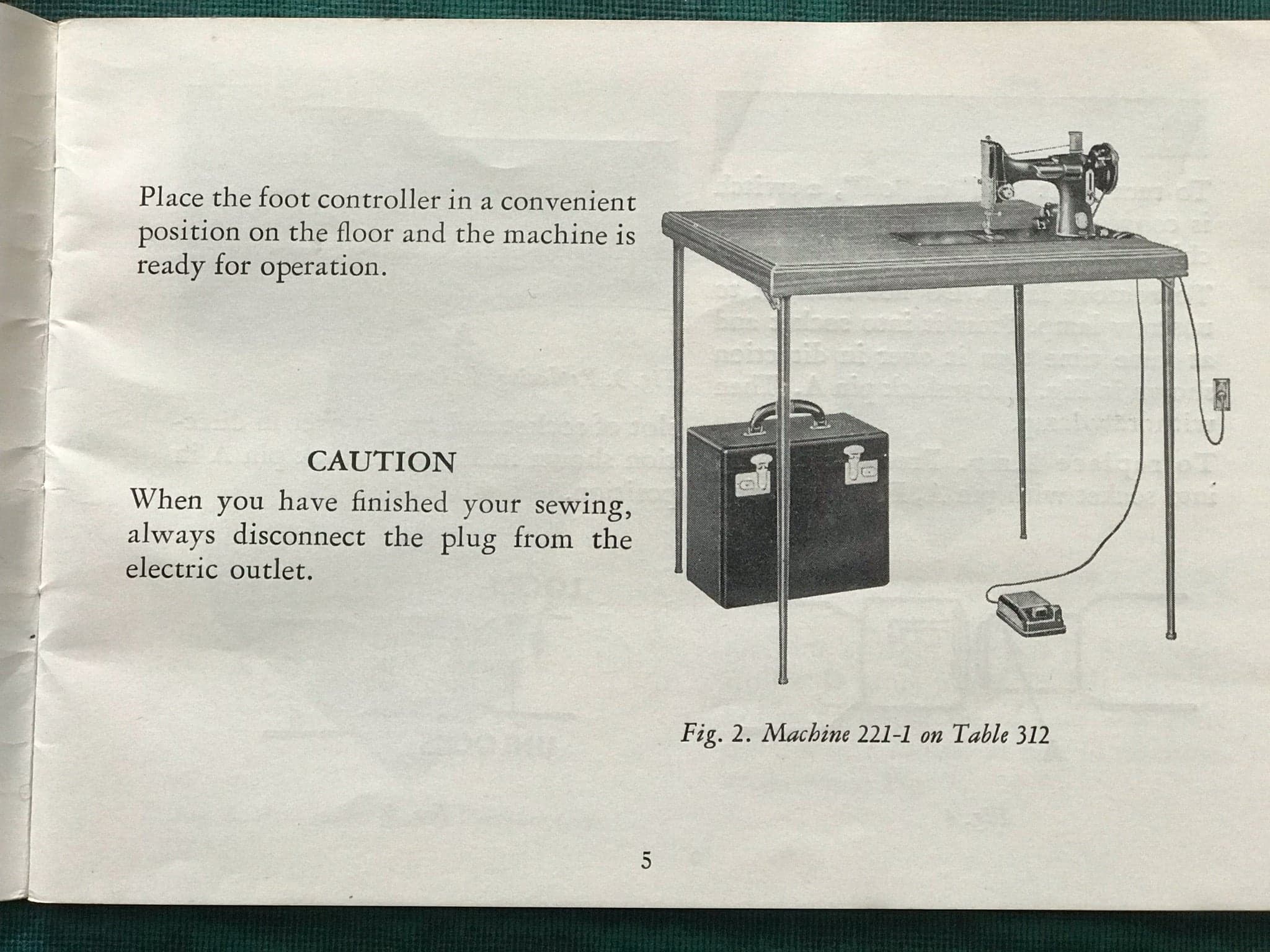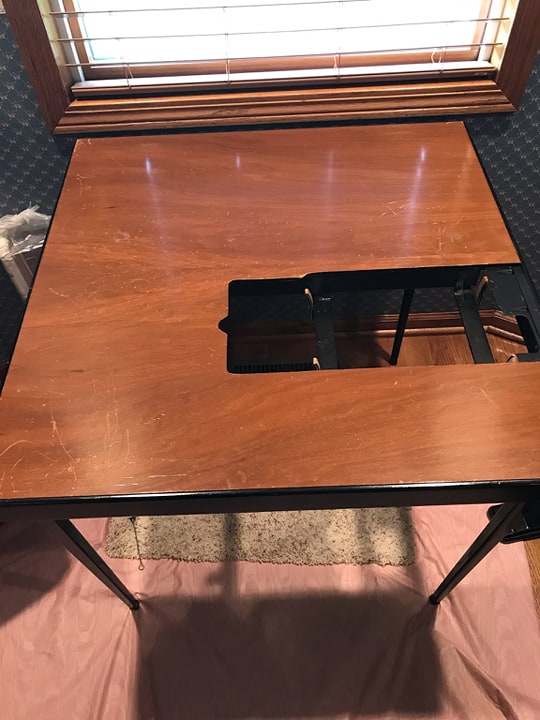 Sewing table 221 for model 312/Table very rare – $150.00
Table fits all featherweights
If you are interested, or know someone who might be, just send me a message.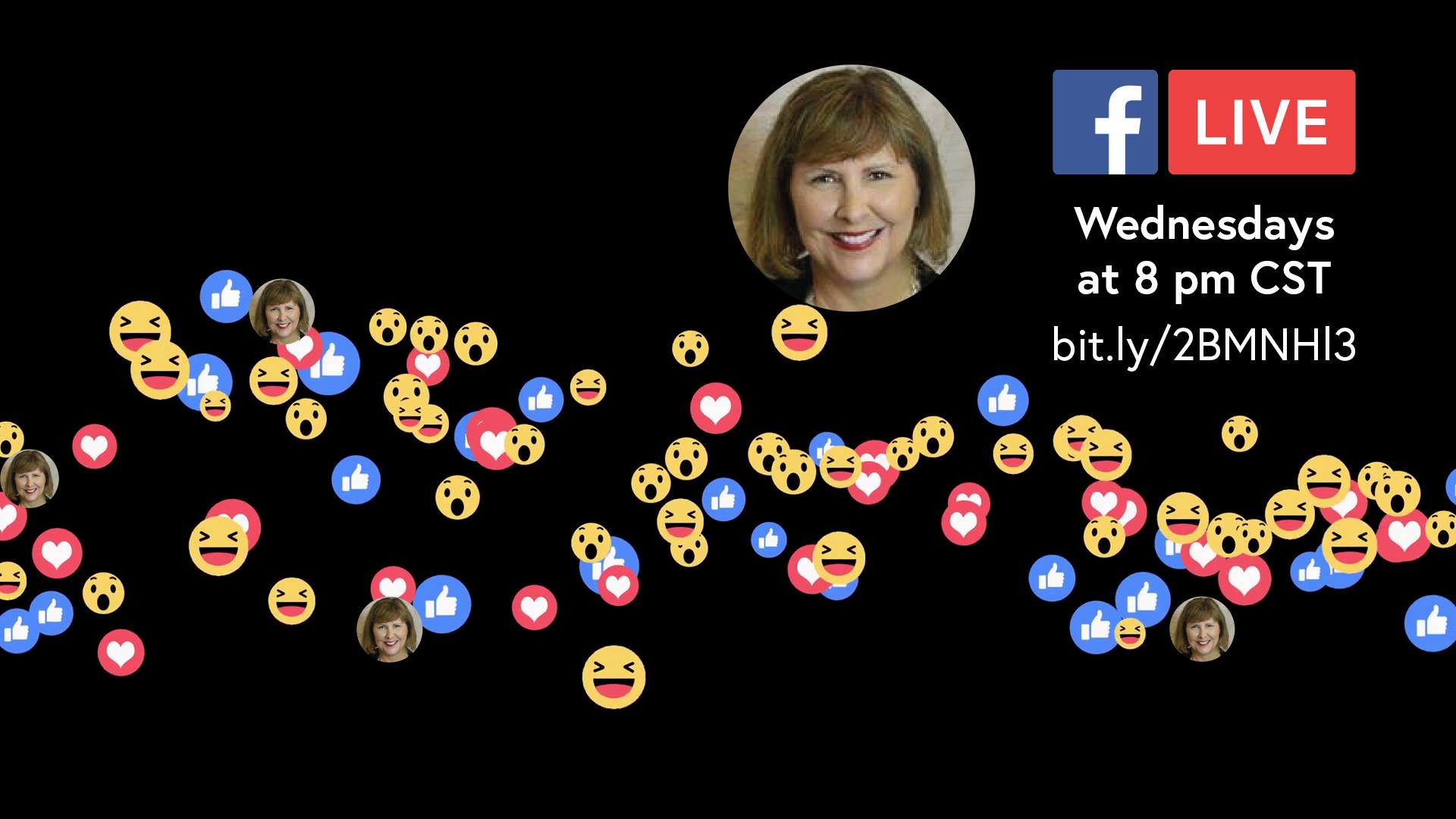 Facebook Live tonight – Stampahowlic Stamper Group 8 pm CST
VIRTUAL PARTY for my retired items
Have pen and paper handy to mark the numbers for the items for sale. First response gets the bid.  Second bid is NEXT (or backup if the first bid falls though).
LOTS of items!!!
Winner for today's drawing:  Colleen Beier
Look for happy mail!!!
Wednesday Smiles…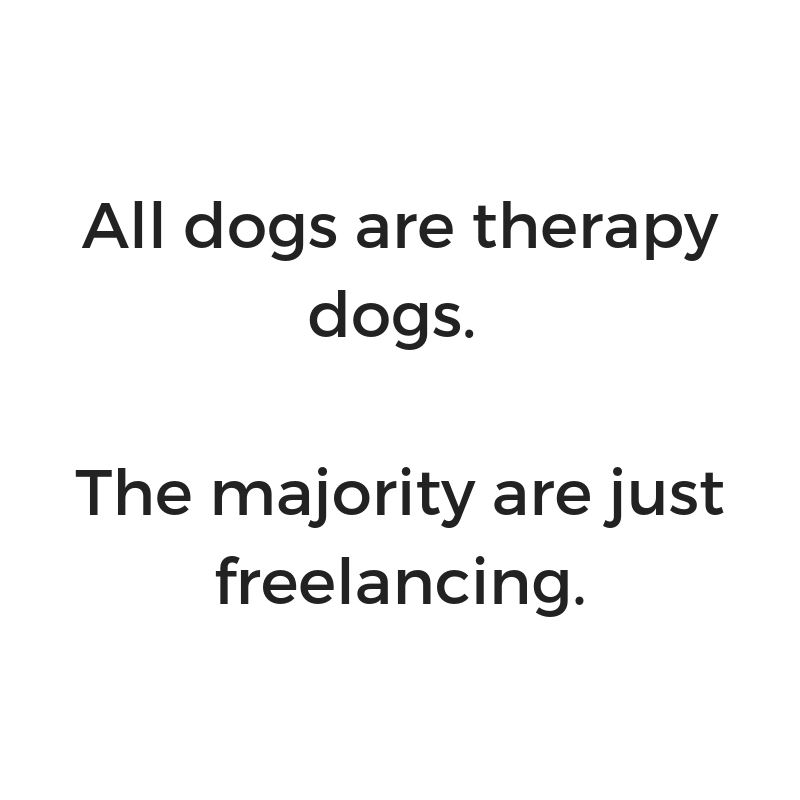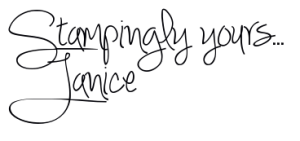 Join
my StampaHOWLics Group!
Shop
Now!
Request a
new Stampin' Up! Catalog