#783 – Athens, Greece – August 6, 2019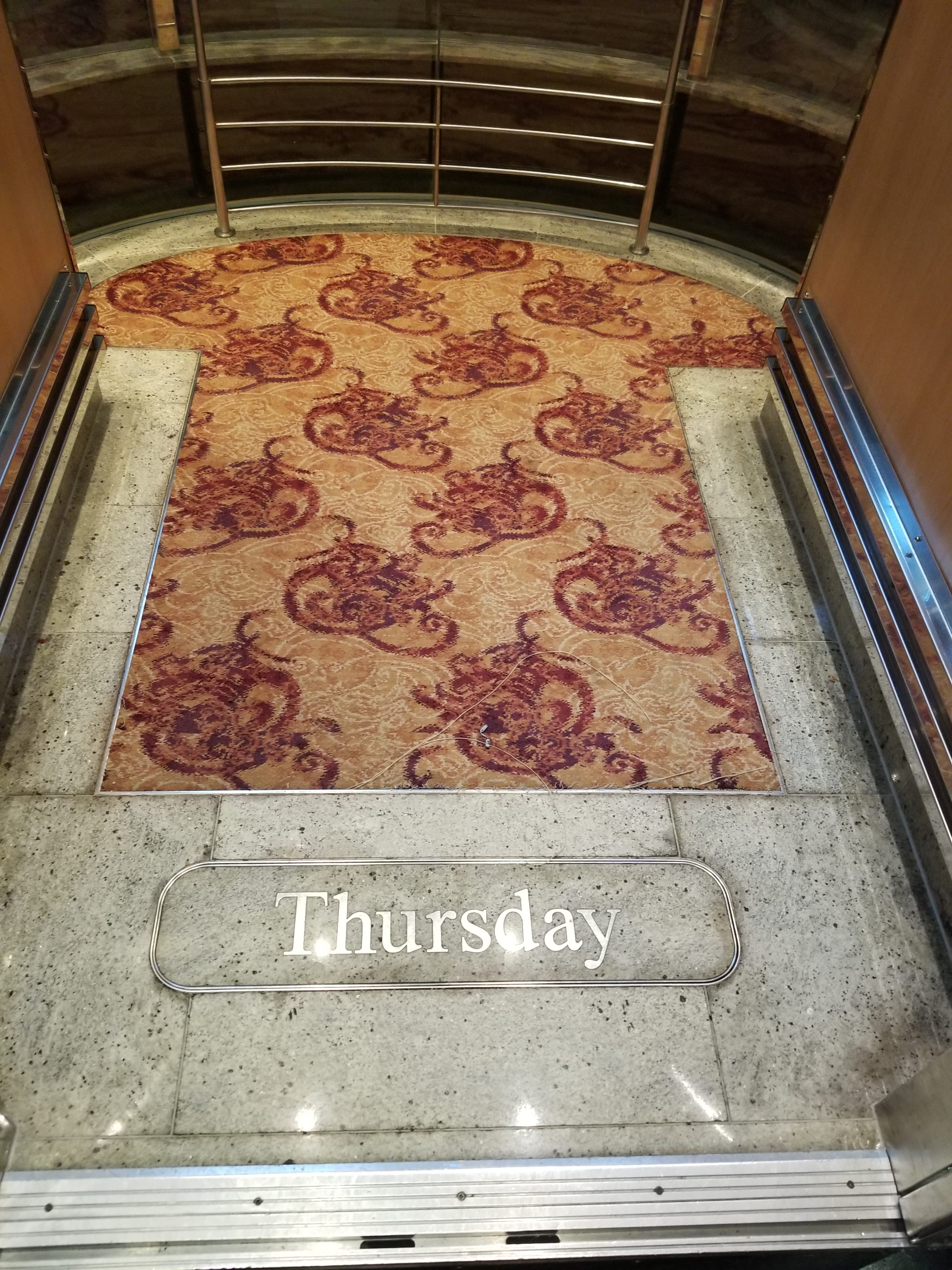 Day 5 of Cruise – Athens, Greece (Thurs., 7/11/19)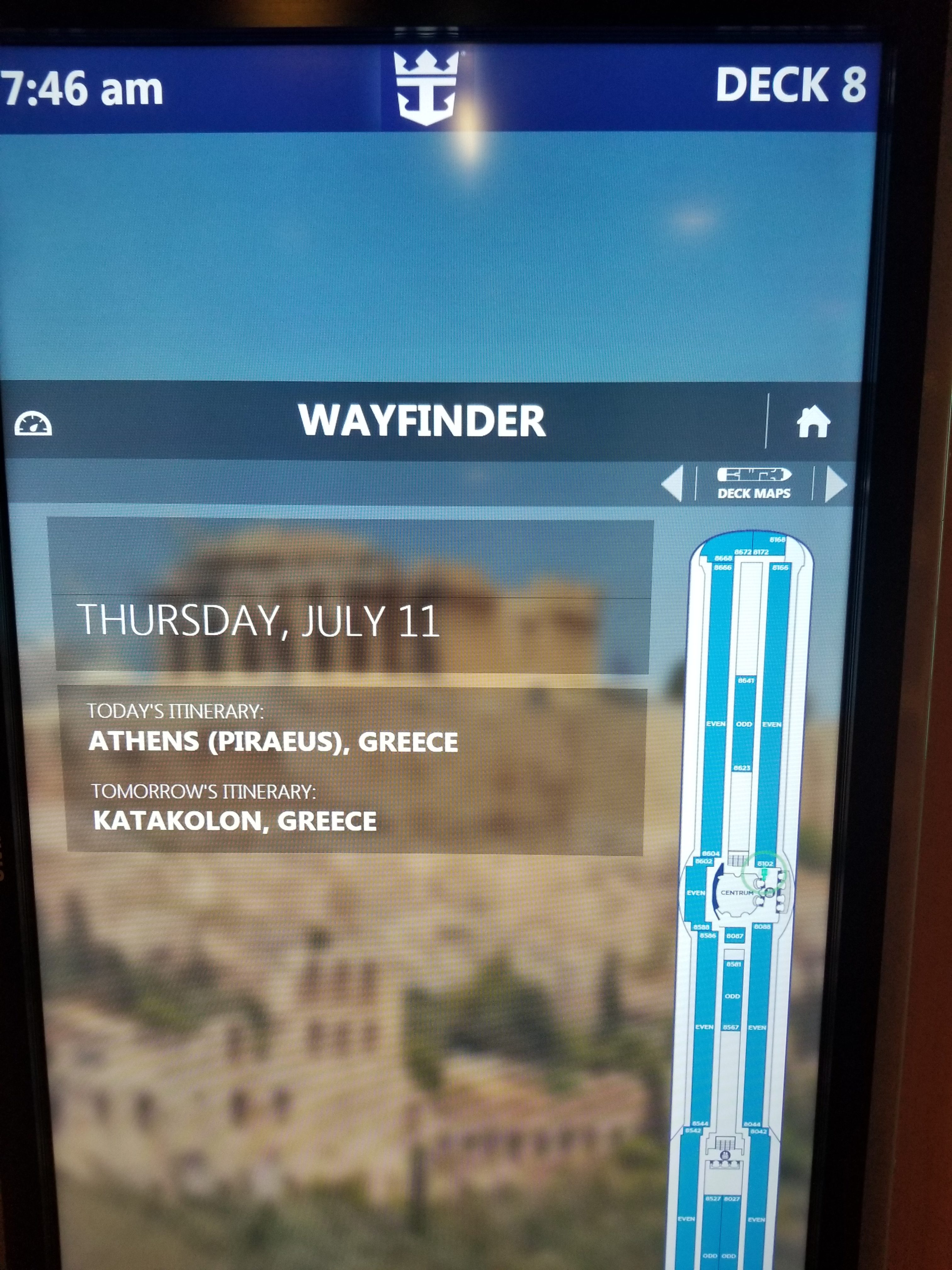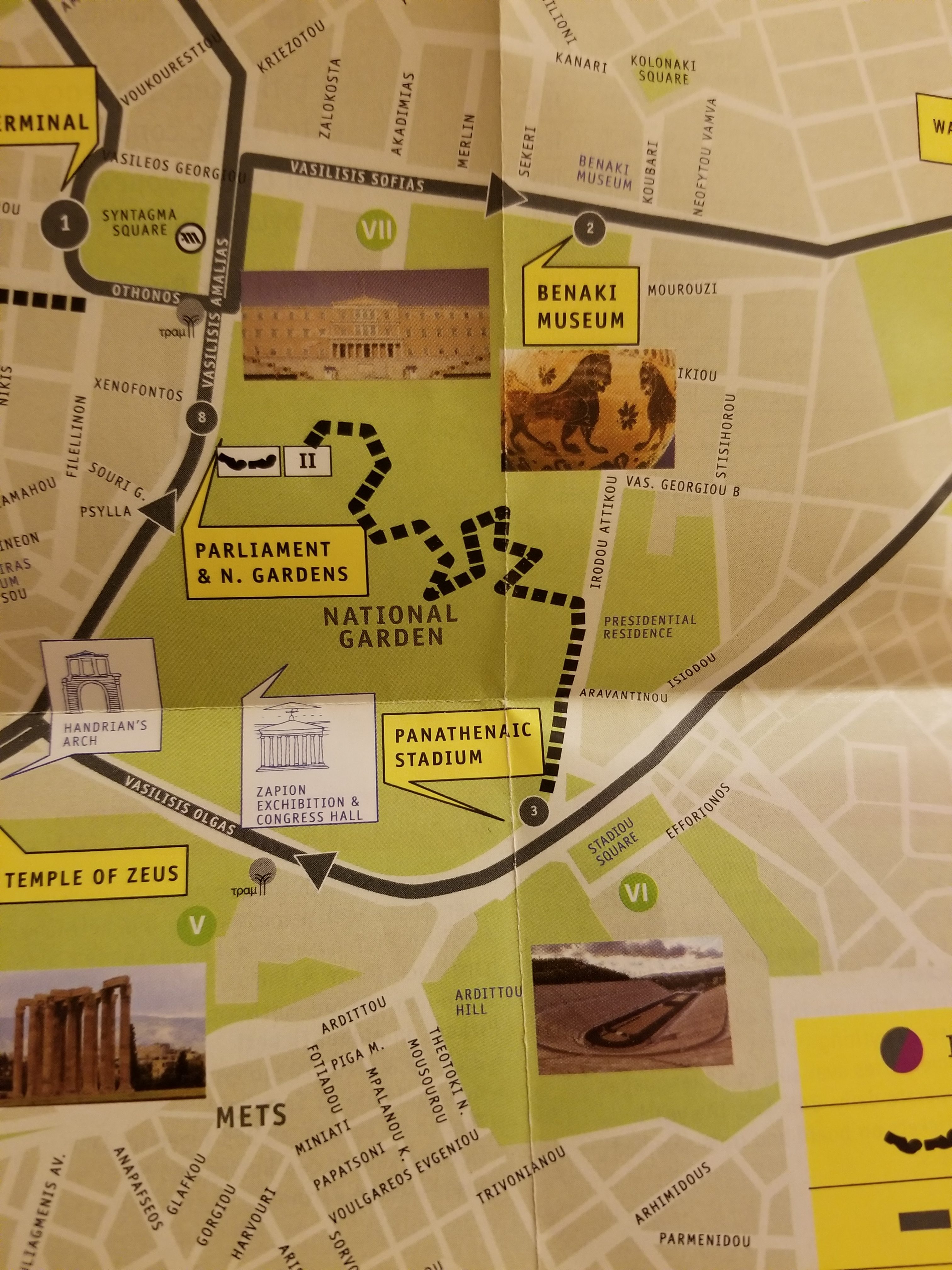 Athens was a bit overwhelming for just one day, so we opted for the "Hop On Hop Off" bus tour.  There was about 17 stops, including the Acropolis.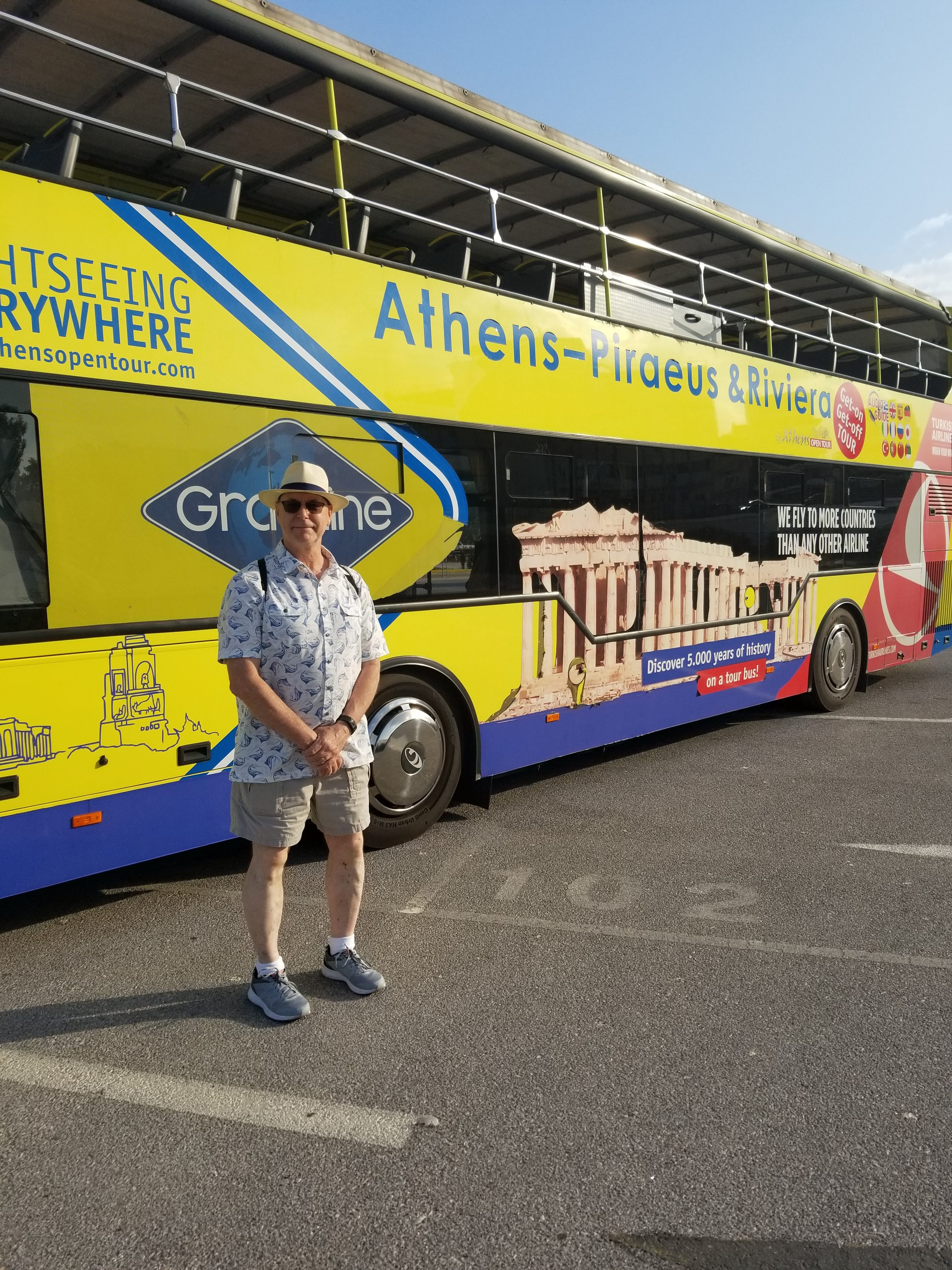 It was fun riding at the top, having the shade and the nice breeze.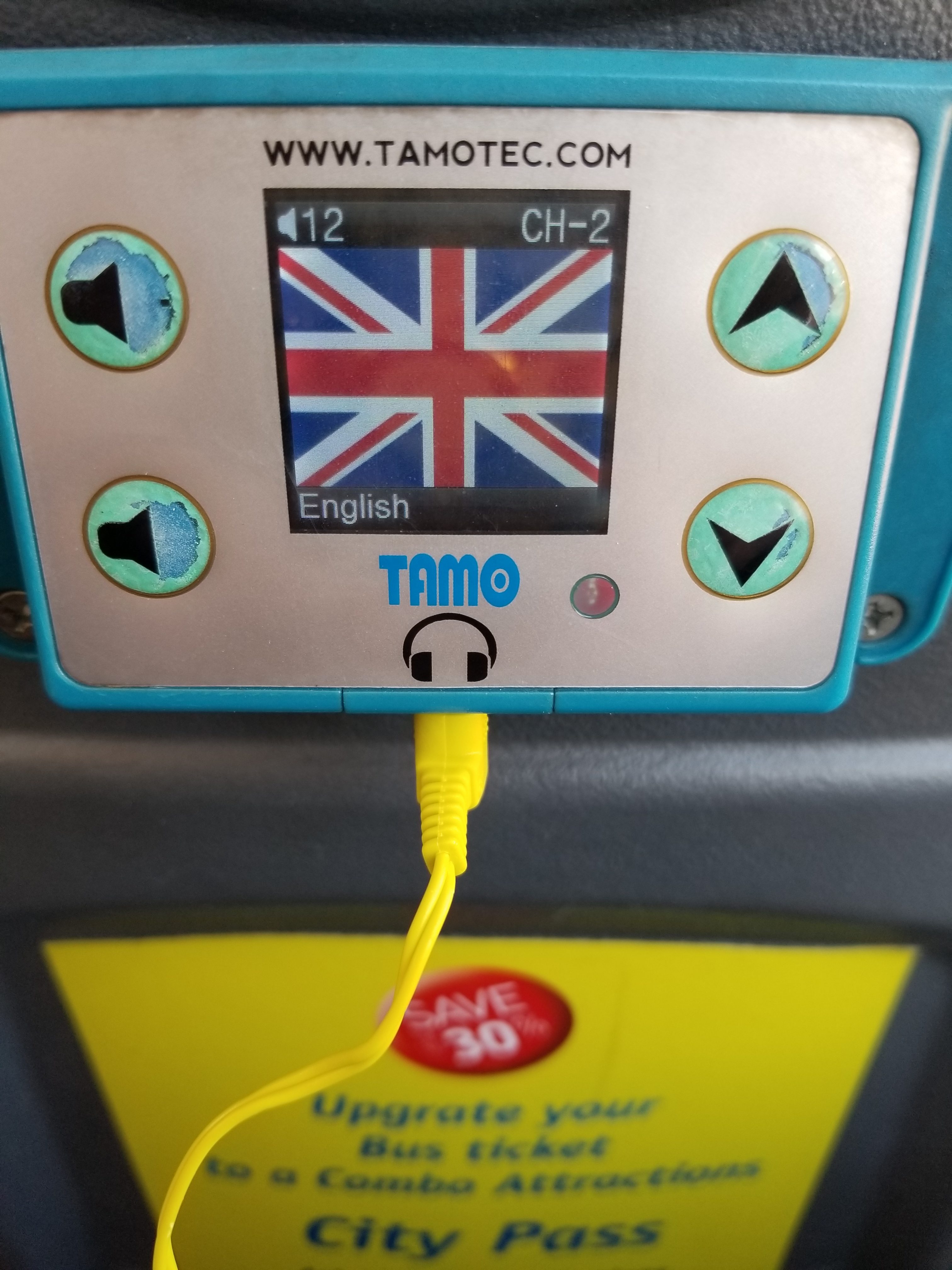 They gave us headphones so we could listen in English during the tour.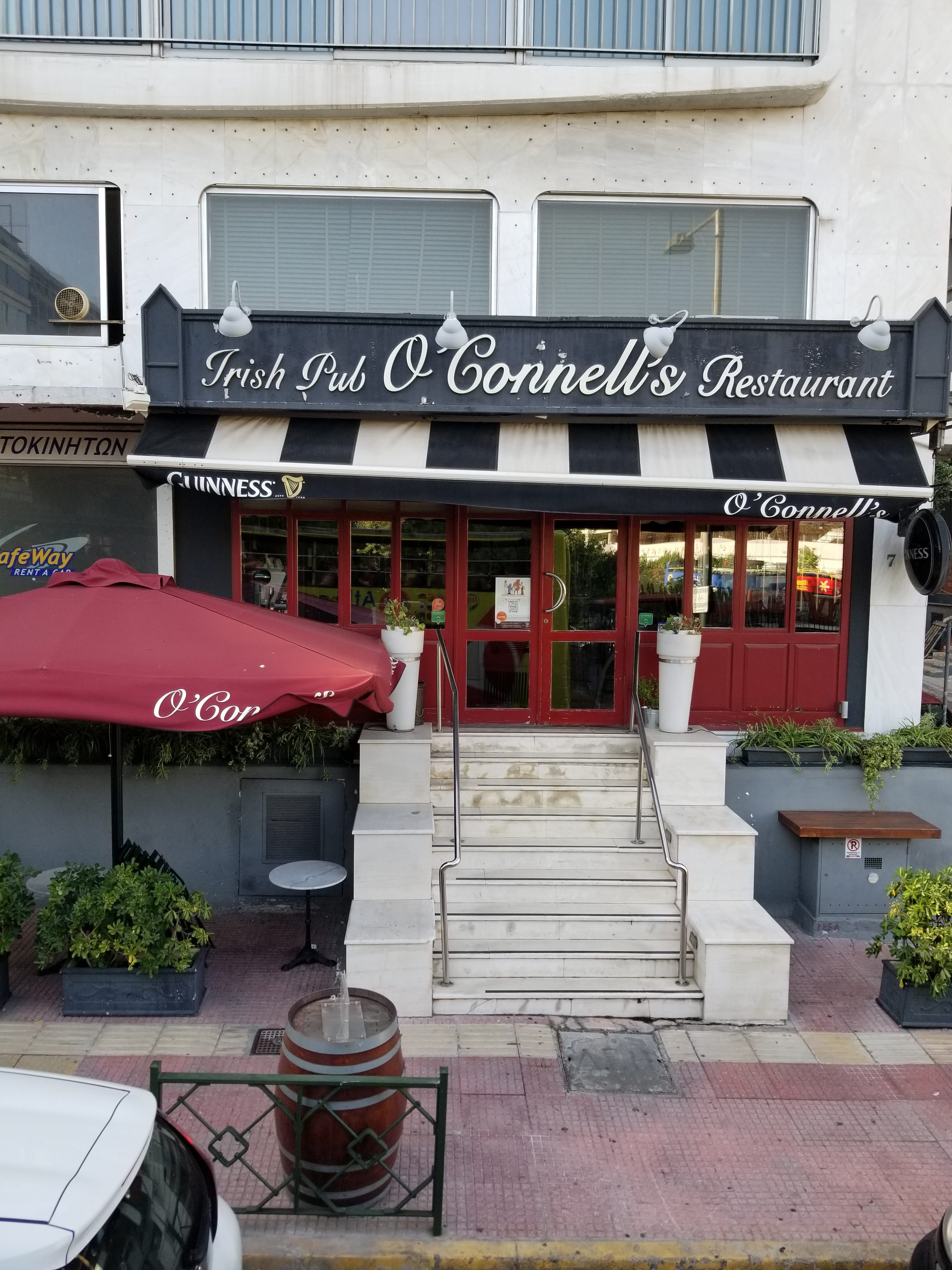 I thought it was interesting to see an Irish Pub in Greece.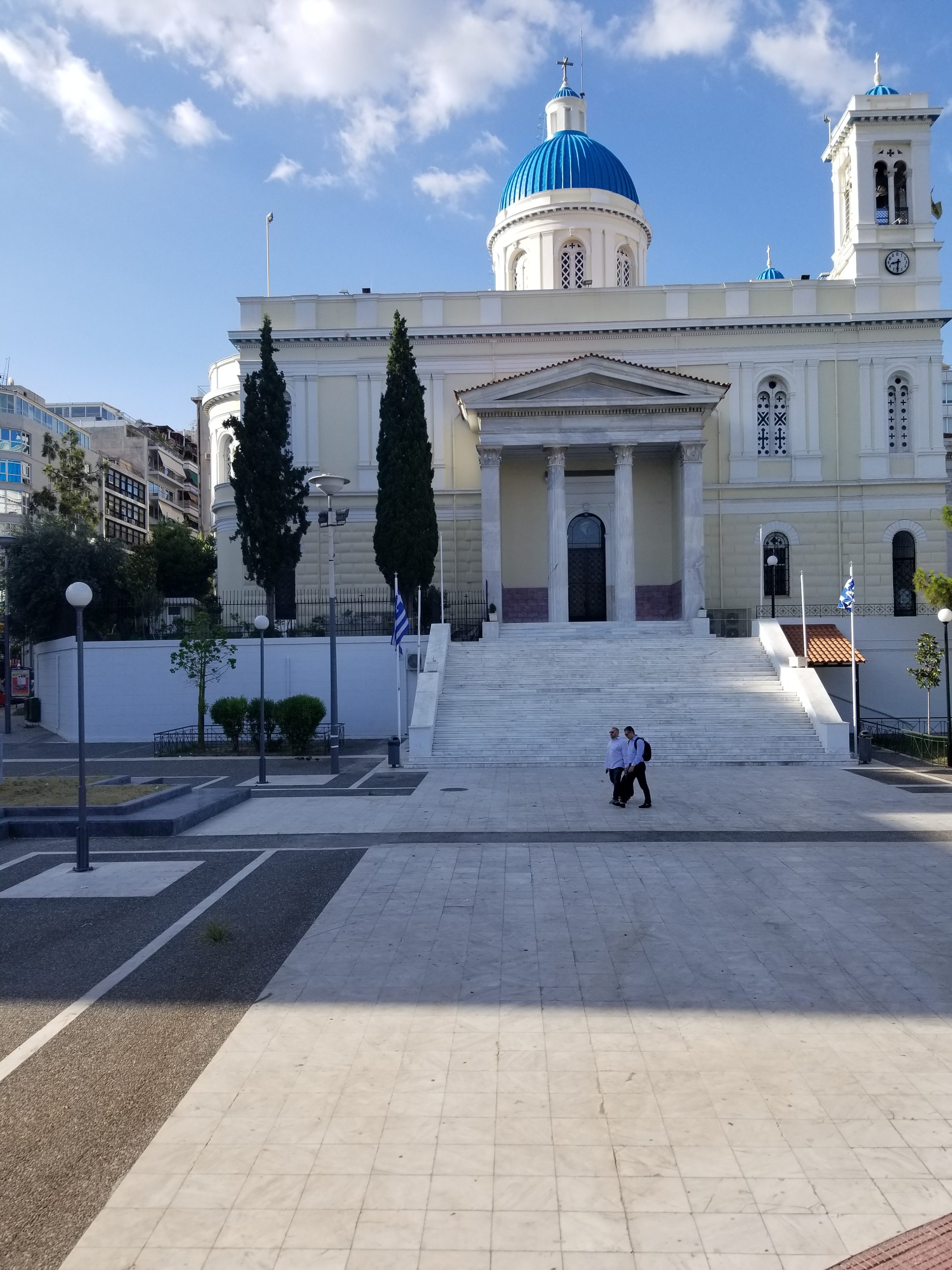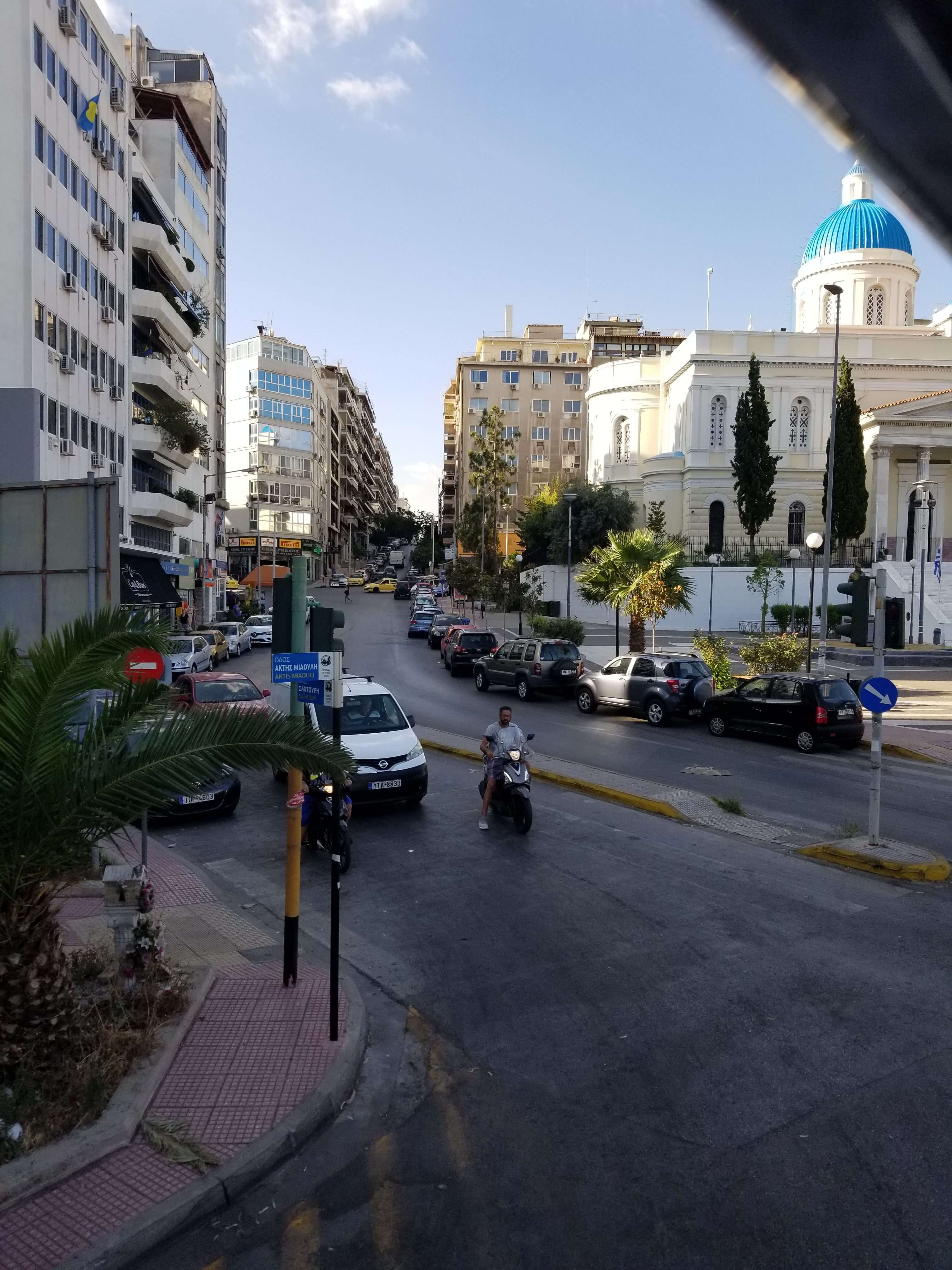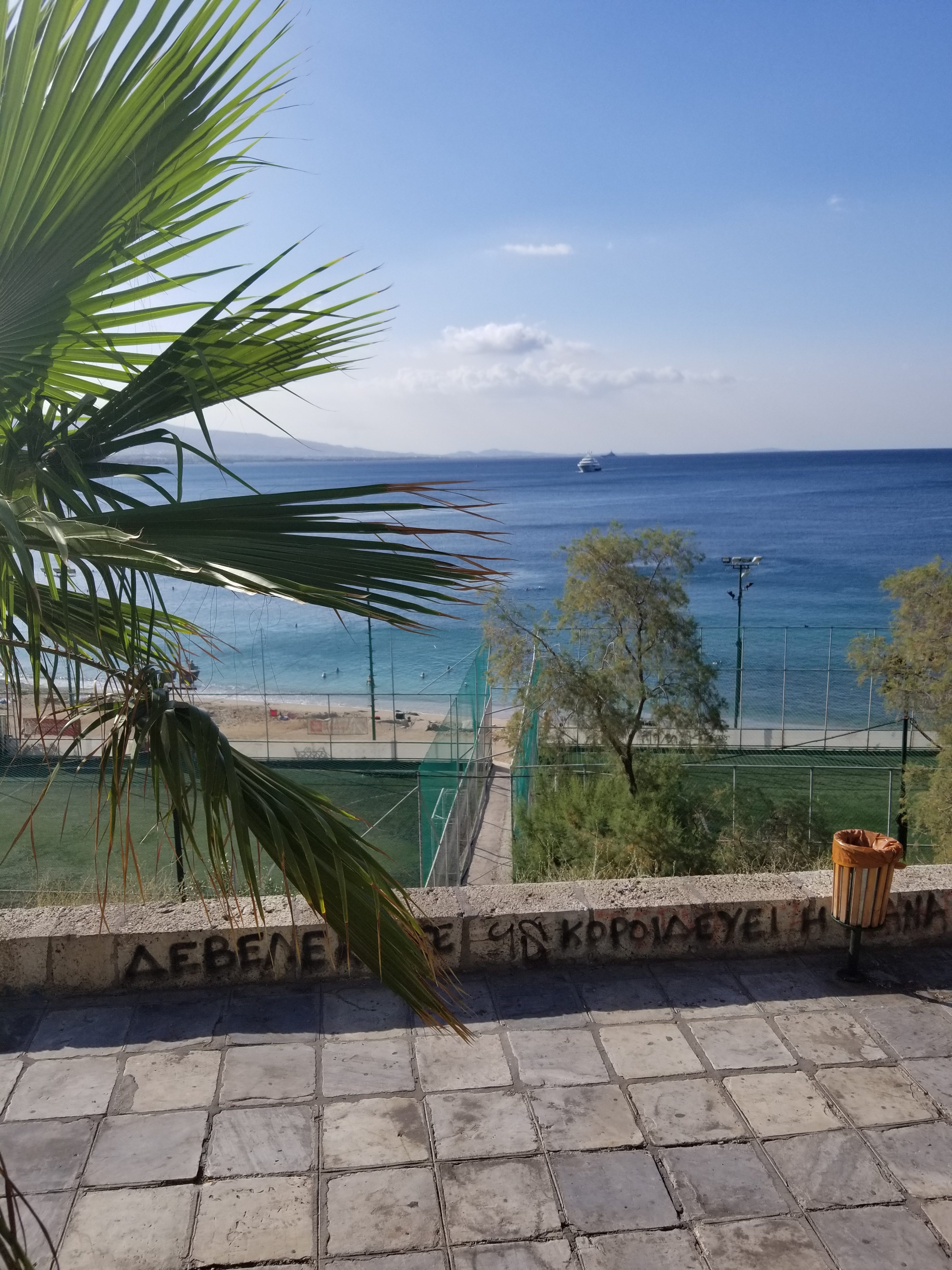 Lots of graffiti in Greece, especially in Athens.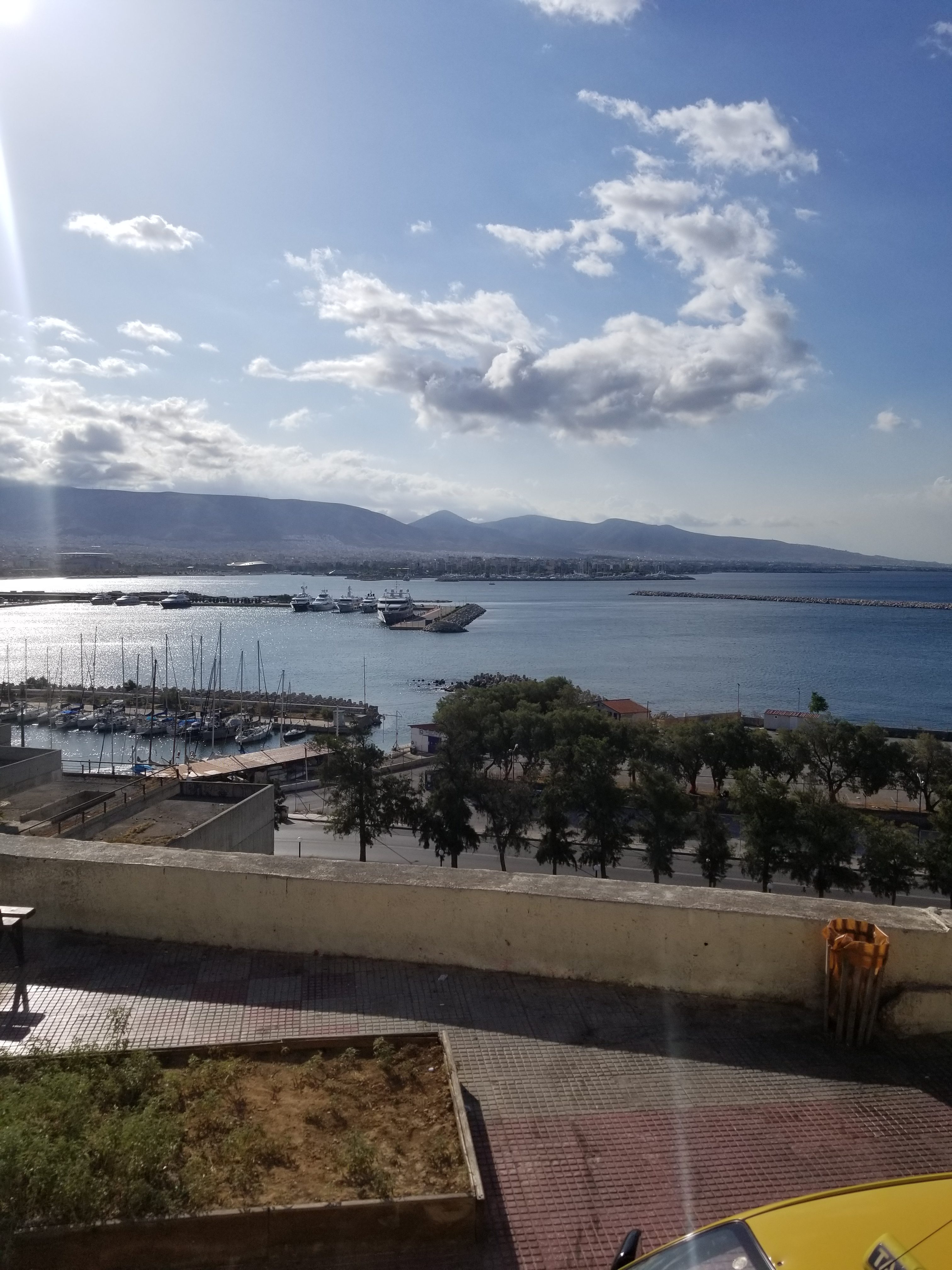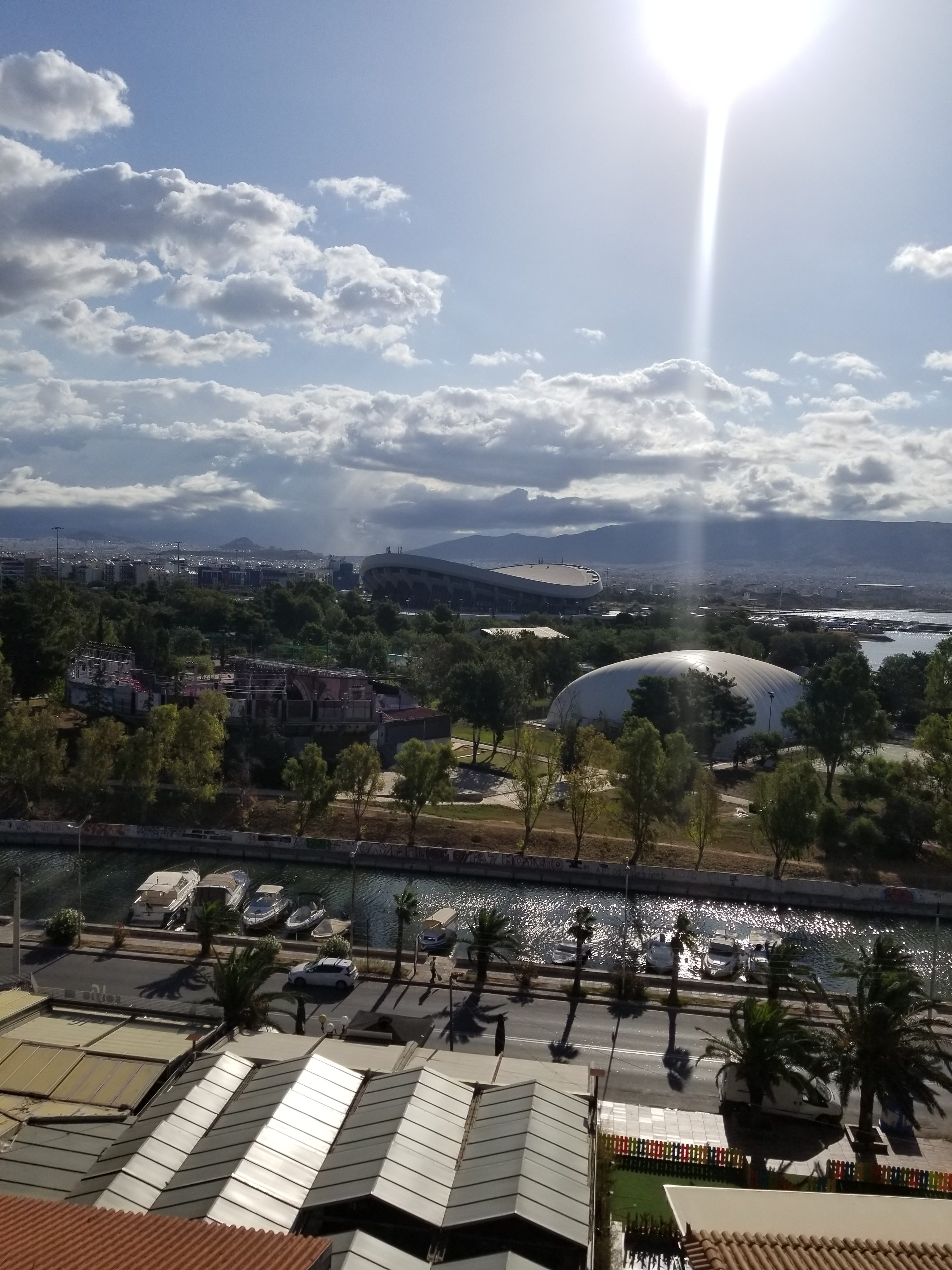 Don't hold me to this, but I think that is the Olympic stadium in the background.  You can see the Peace & Friendship stadium in the far background.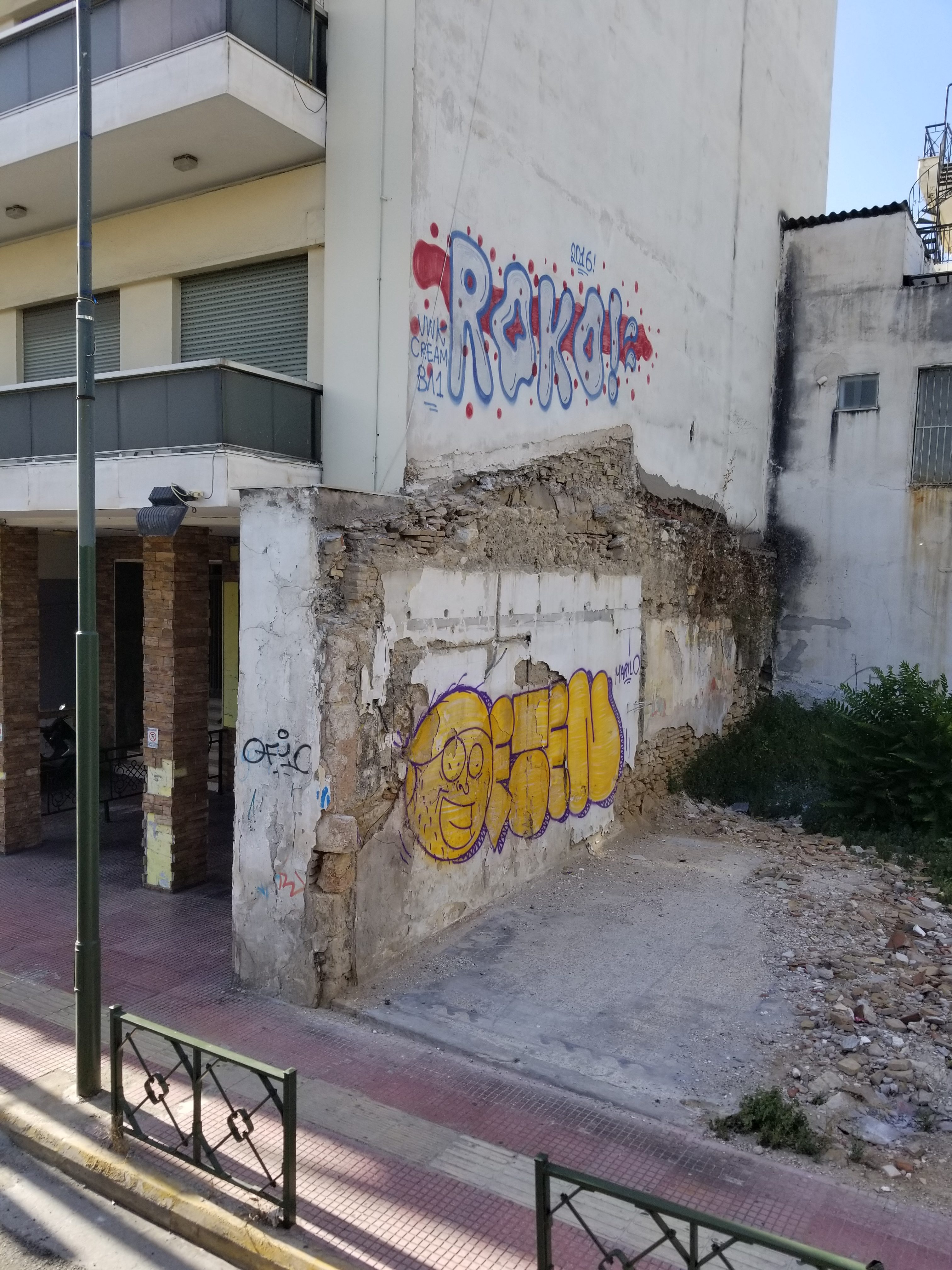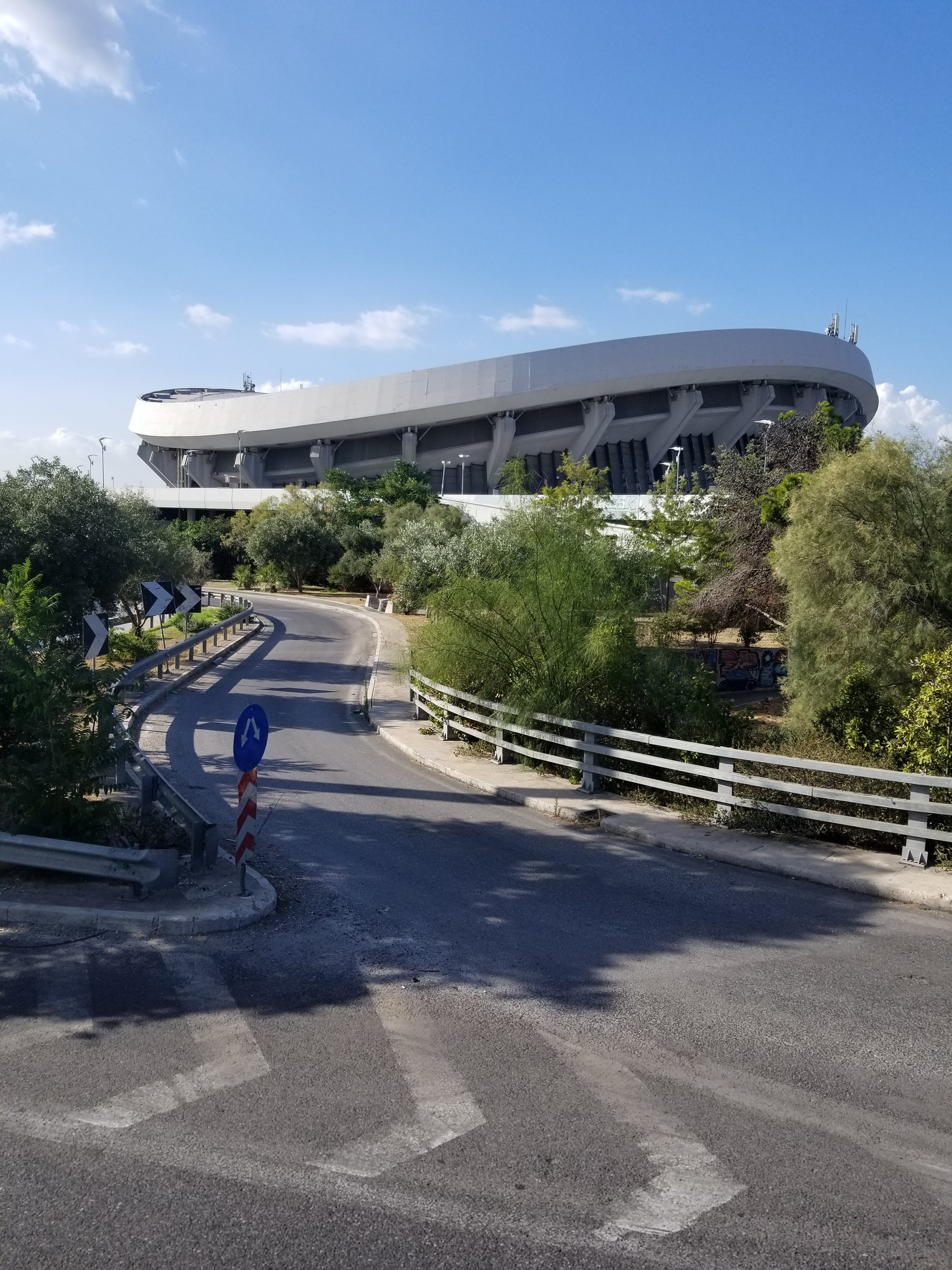 Peace & Friendship Stadium
Learning Moment thanks to WIKI:  The Peace and Friendship Stadium, commonly known by its acronym SEF, is a multi-purpose indoor arena that is located in Piraeus, on the coastal zone of Athens, Greece. The arena is mostly known for being the home to EuroLeague team Olympiacos, and is the central venue of the Faliro Coastal Zone Olympic Complex.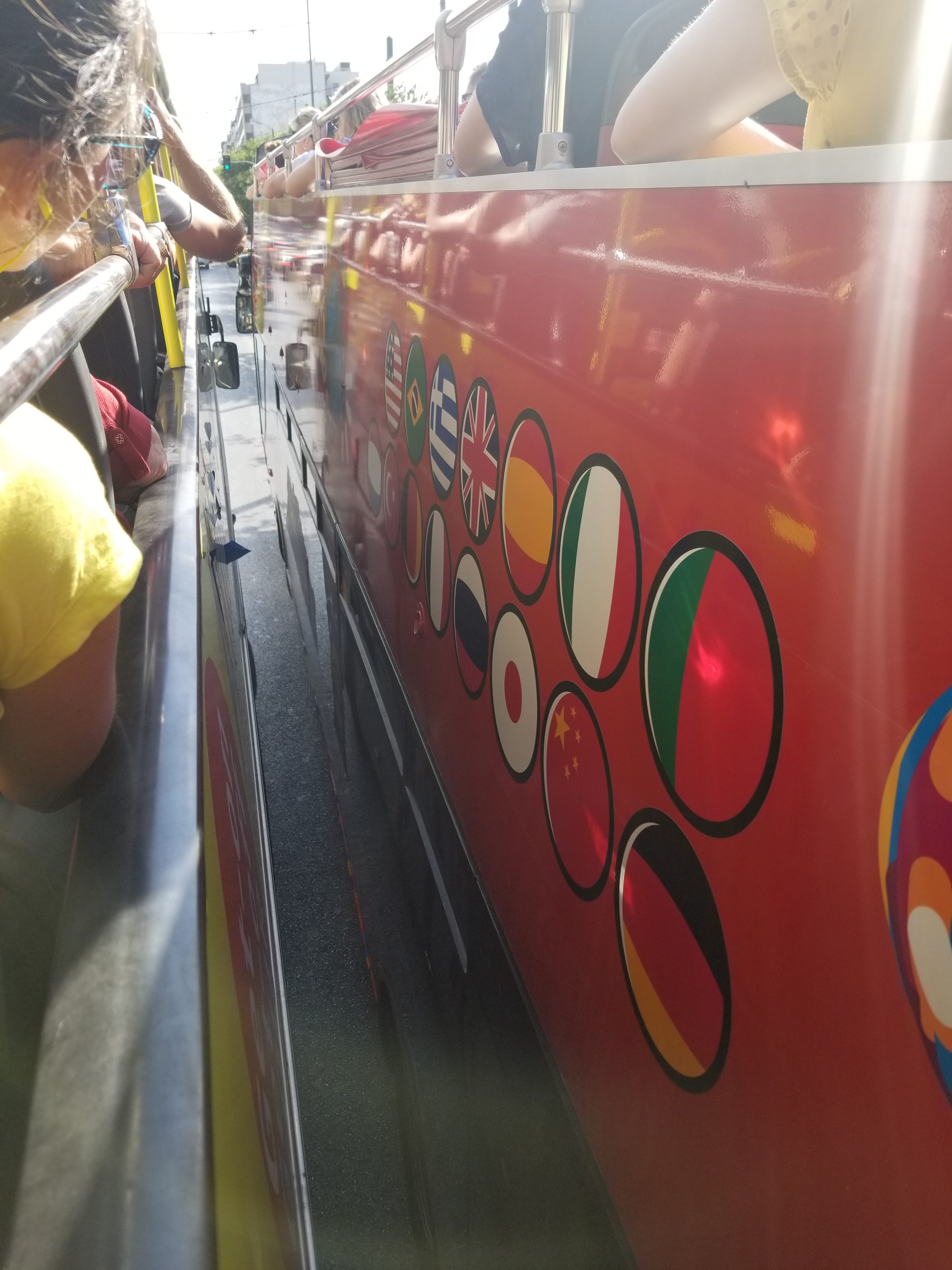 This is how close vehicles are on the roads.  We were so close to the next Hop On Hop Off bus, that people were giving high fives between the two vehicles.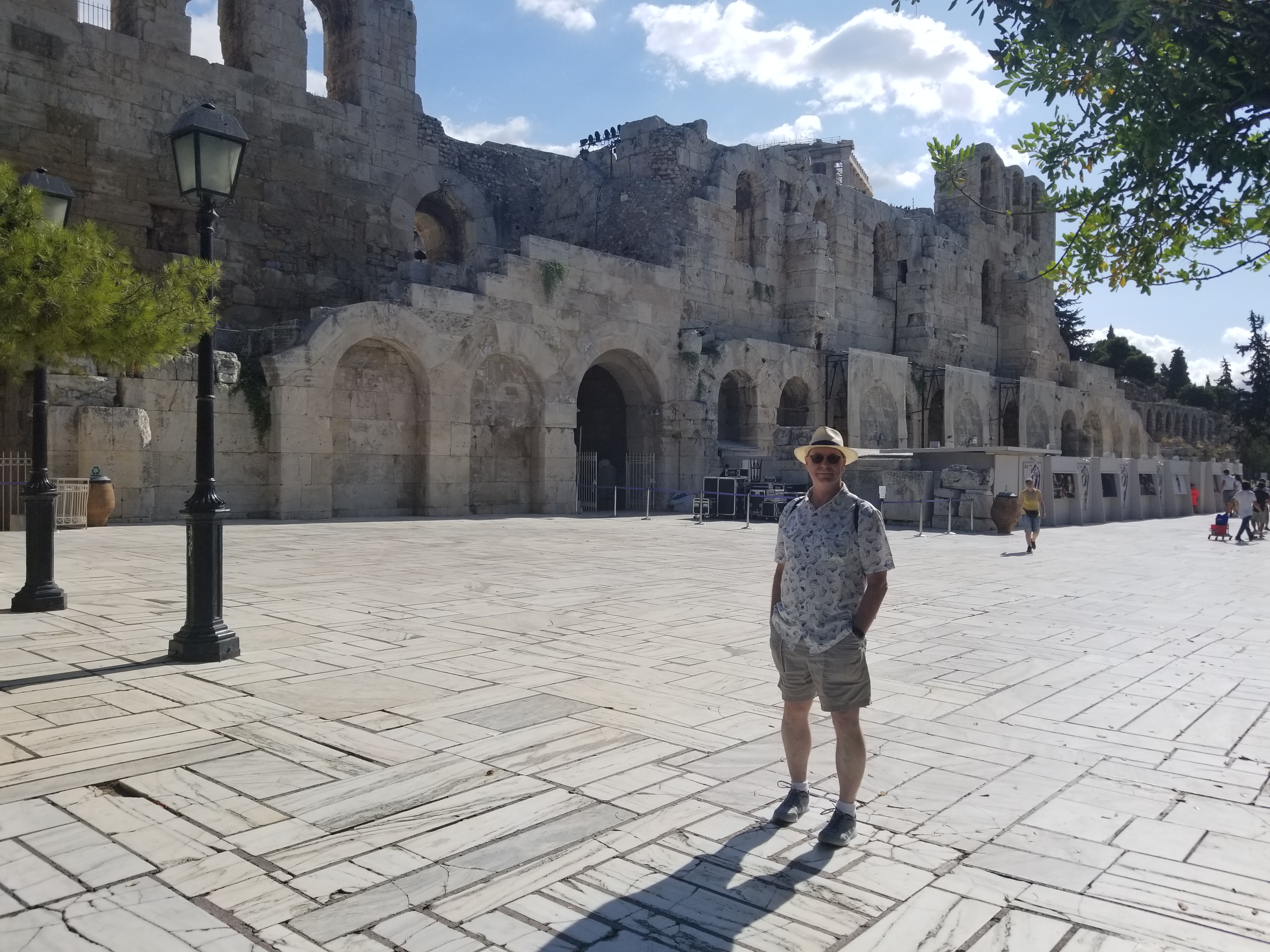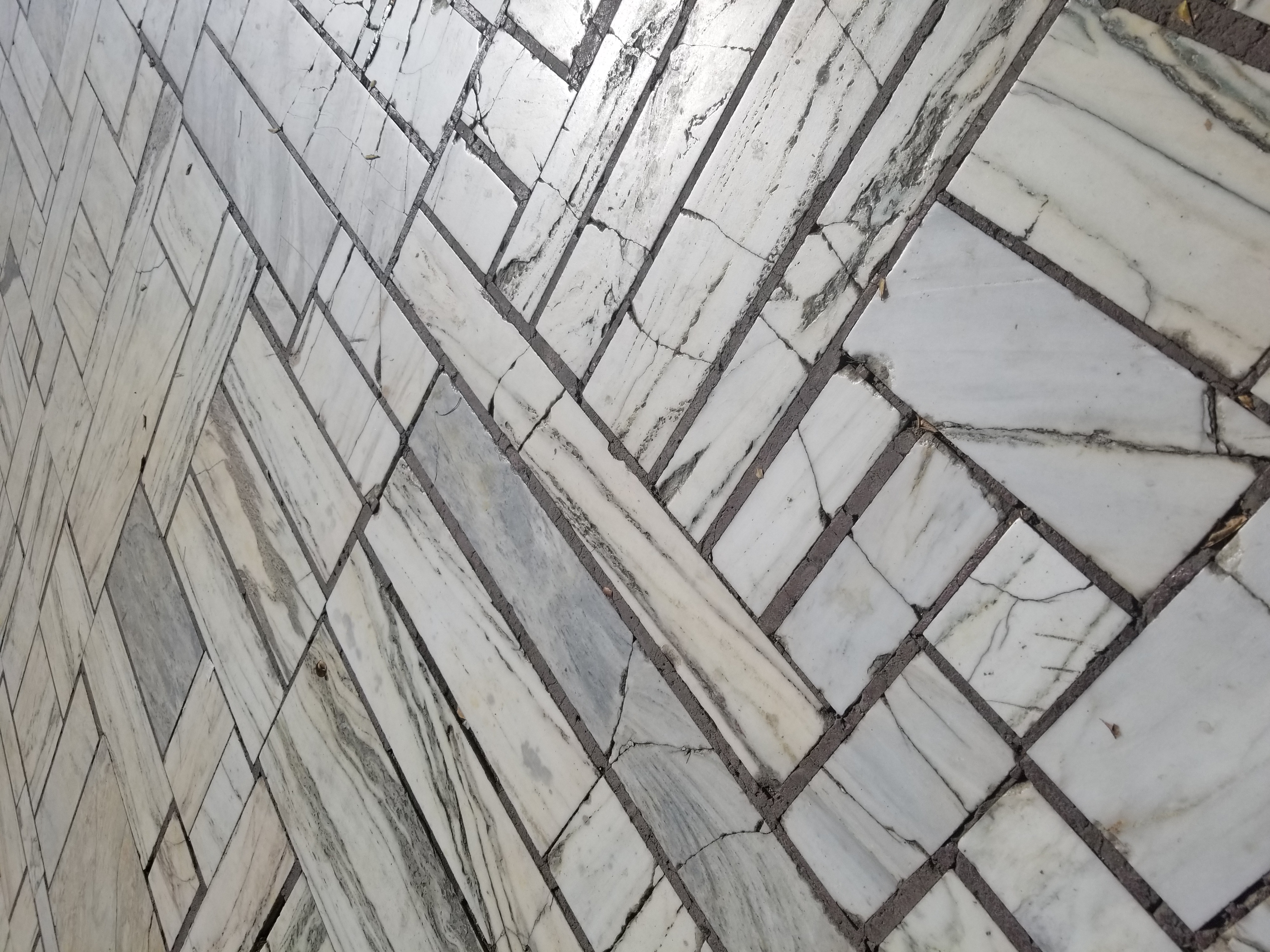 Marble is beautiful, but can be slippery to walk on.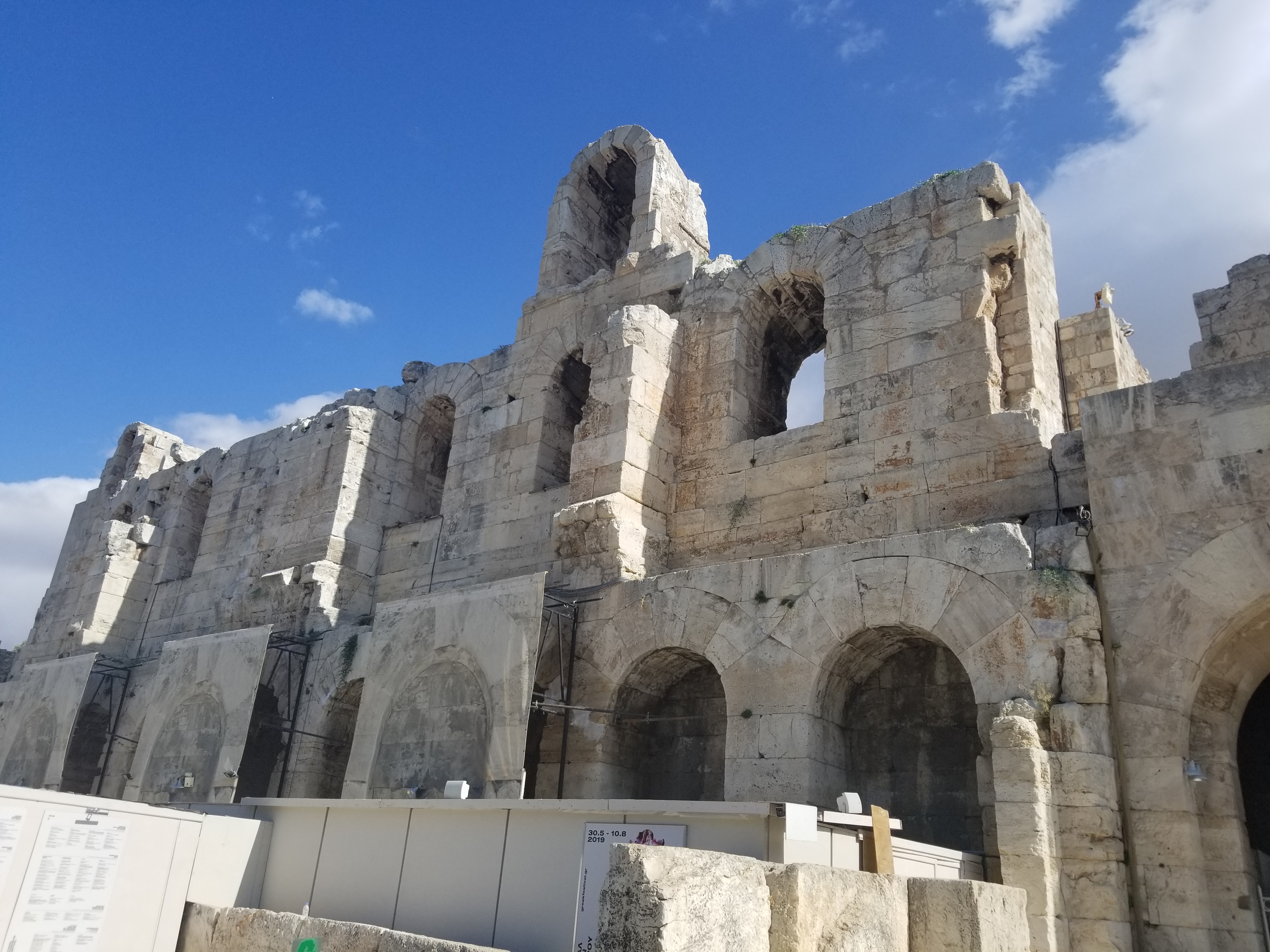 They still hold concerts and events here.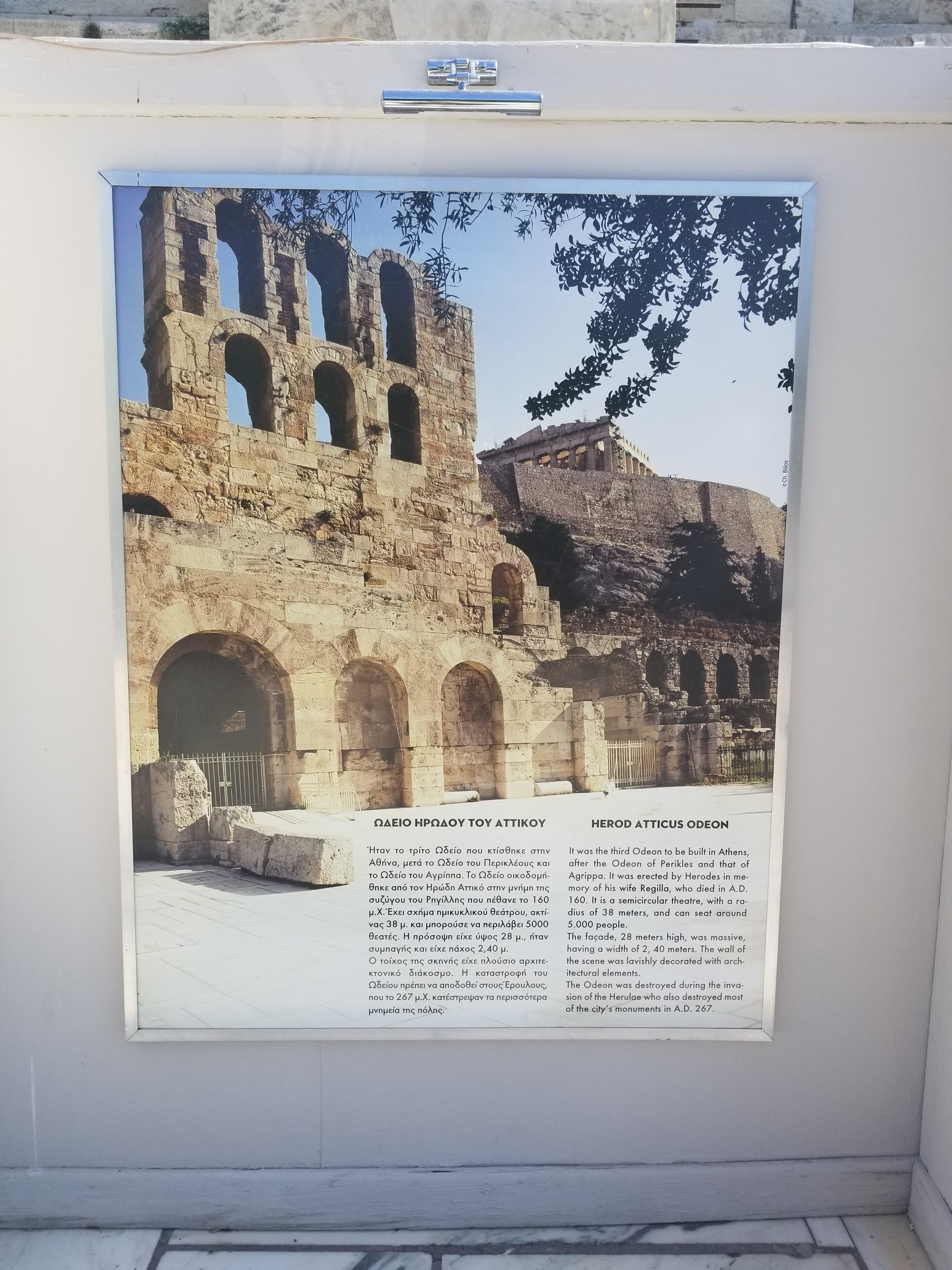 You can see the Acropolis at the top.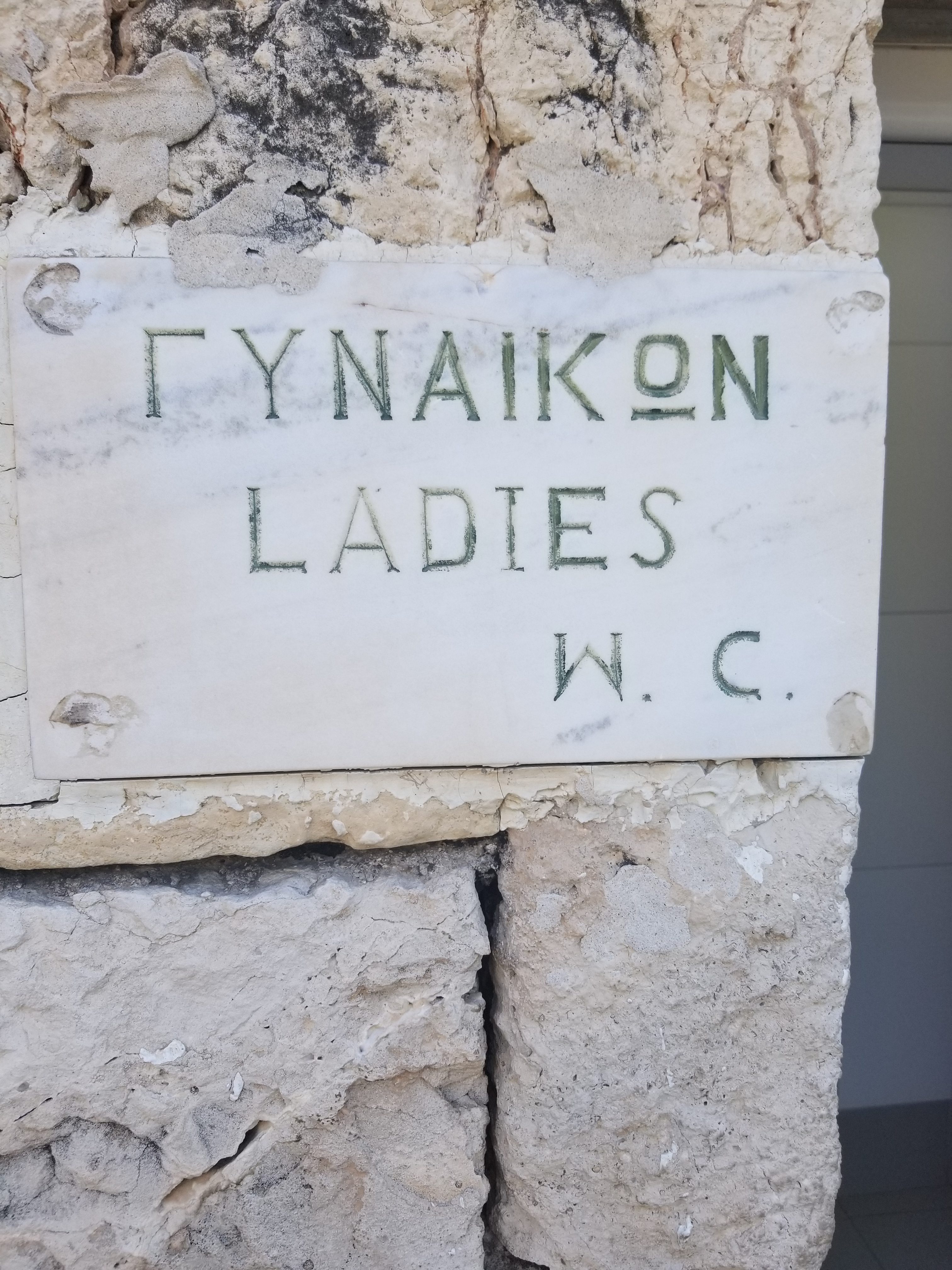 Ladies bathroom at the Acropolis.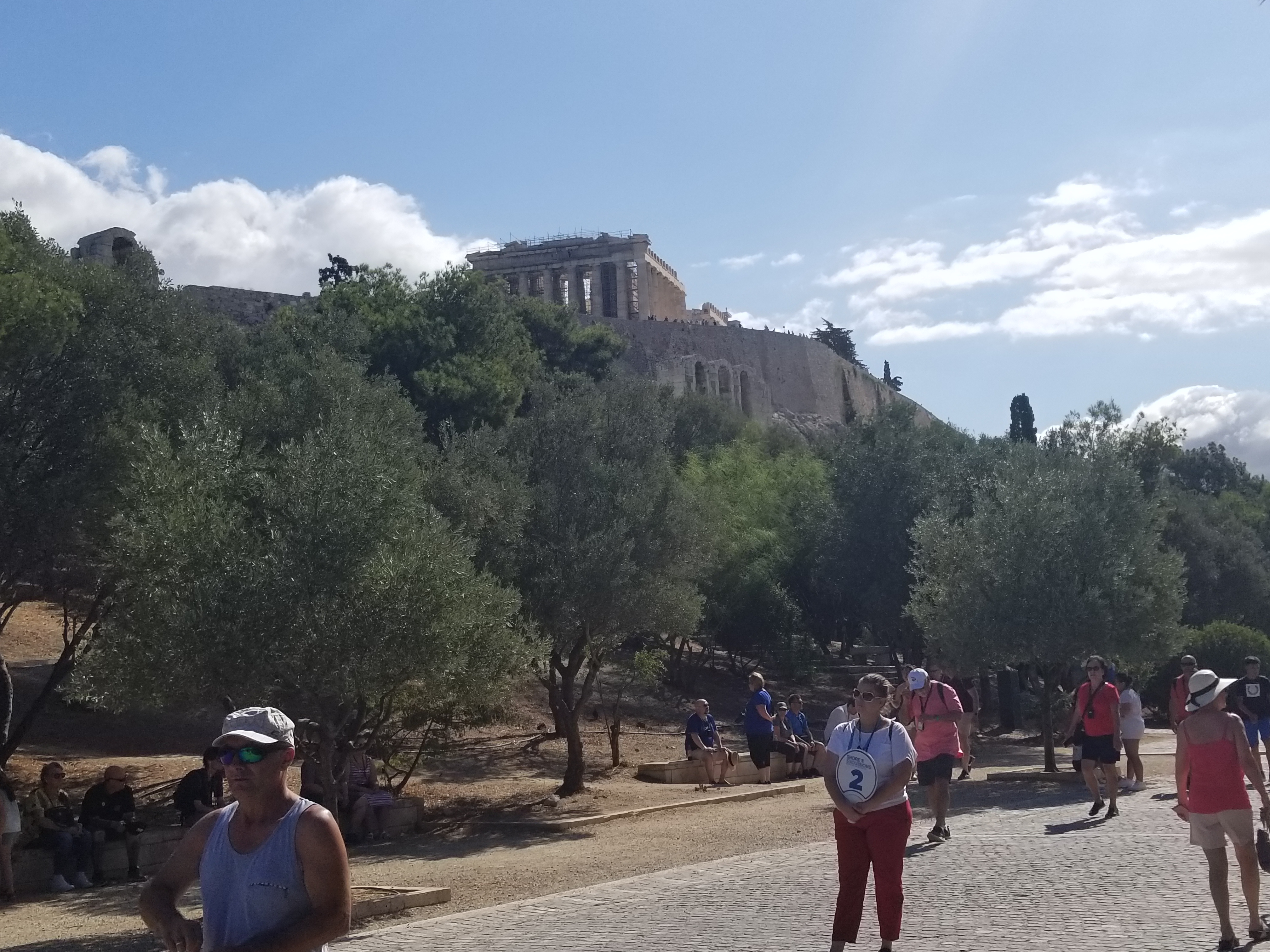 Truly "pinch me moments" to be so close to so much history.  Busy day at the Acropolis.  They said it was a record number of visitors the day we arrived, 100,000 for the day.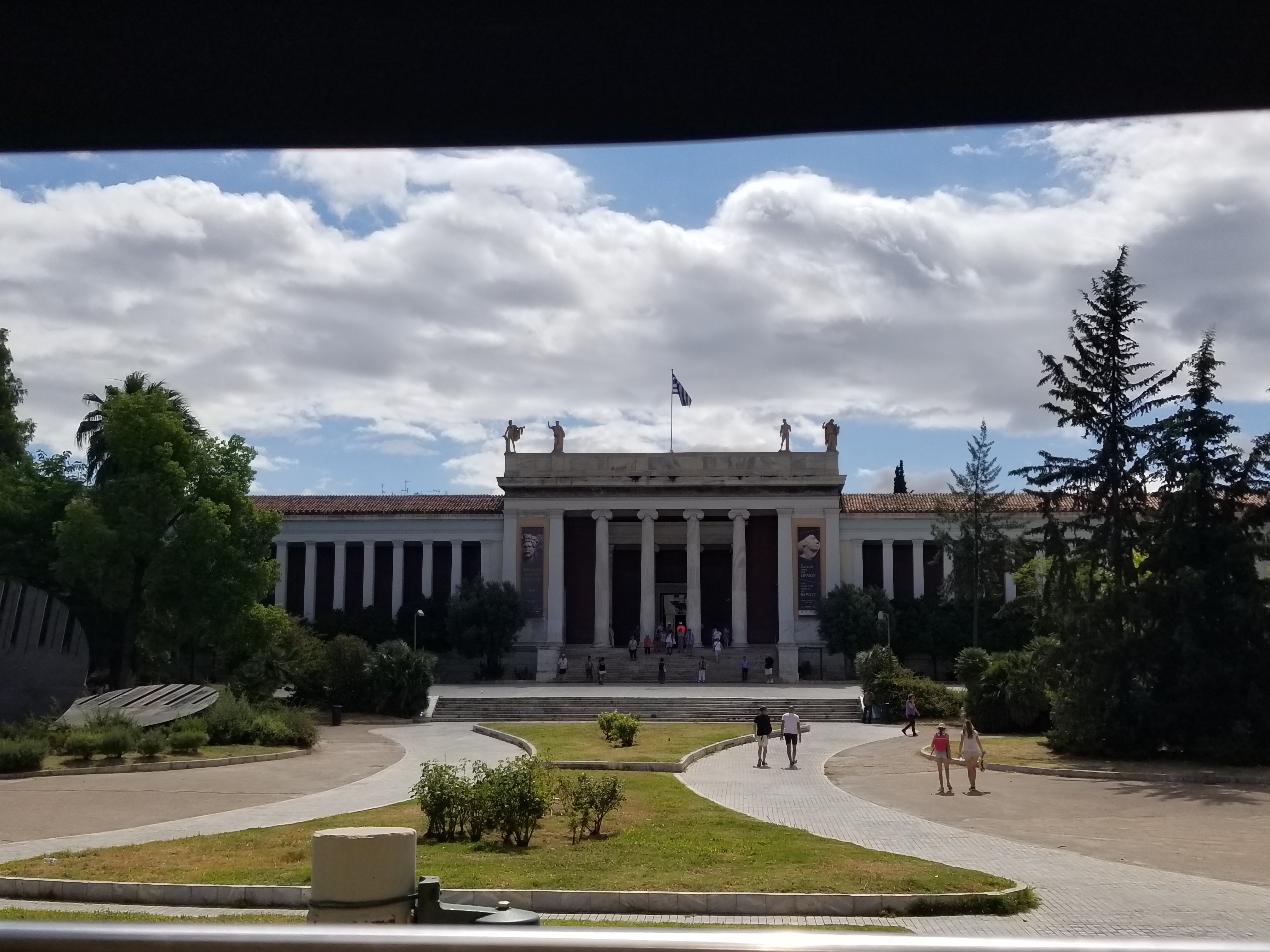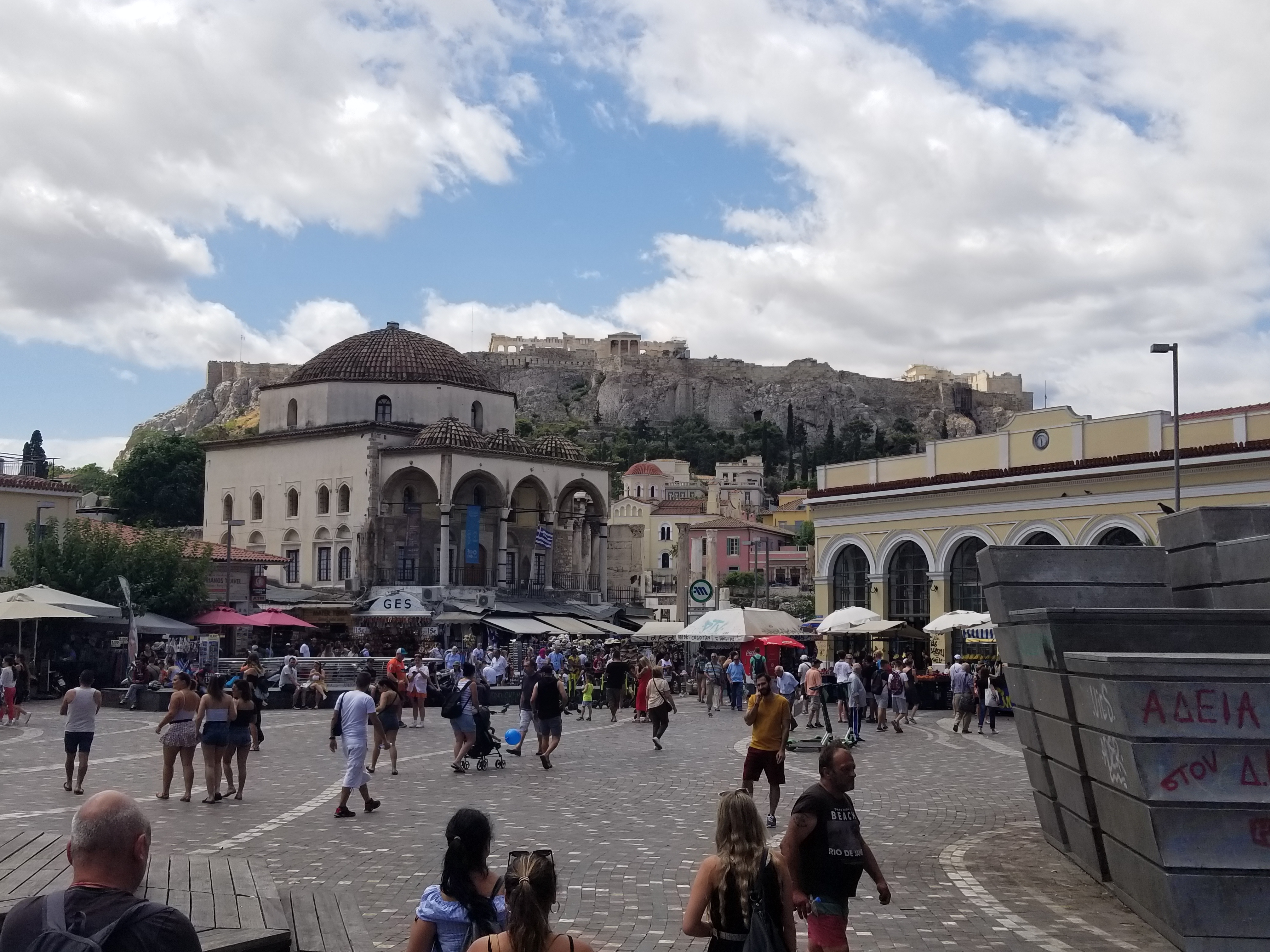 Athens, such a bustling city with a mix of history, shopping and a business district.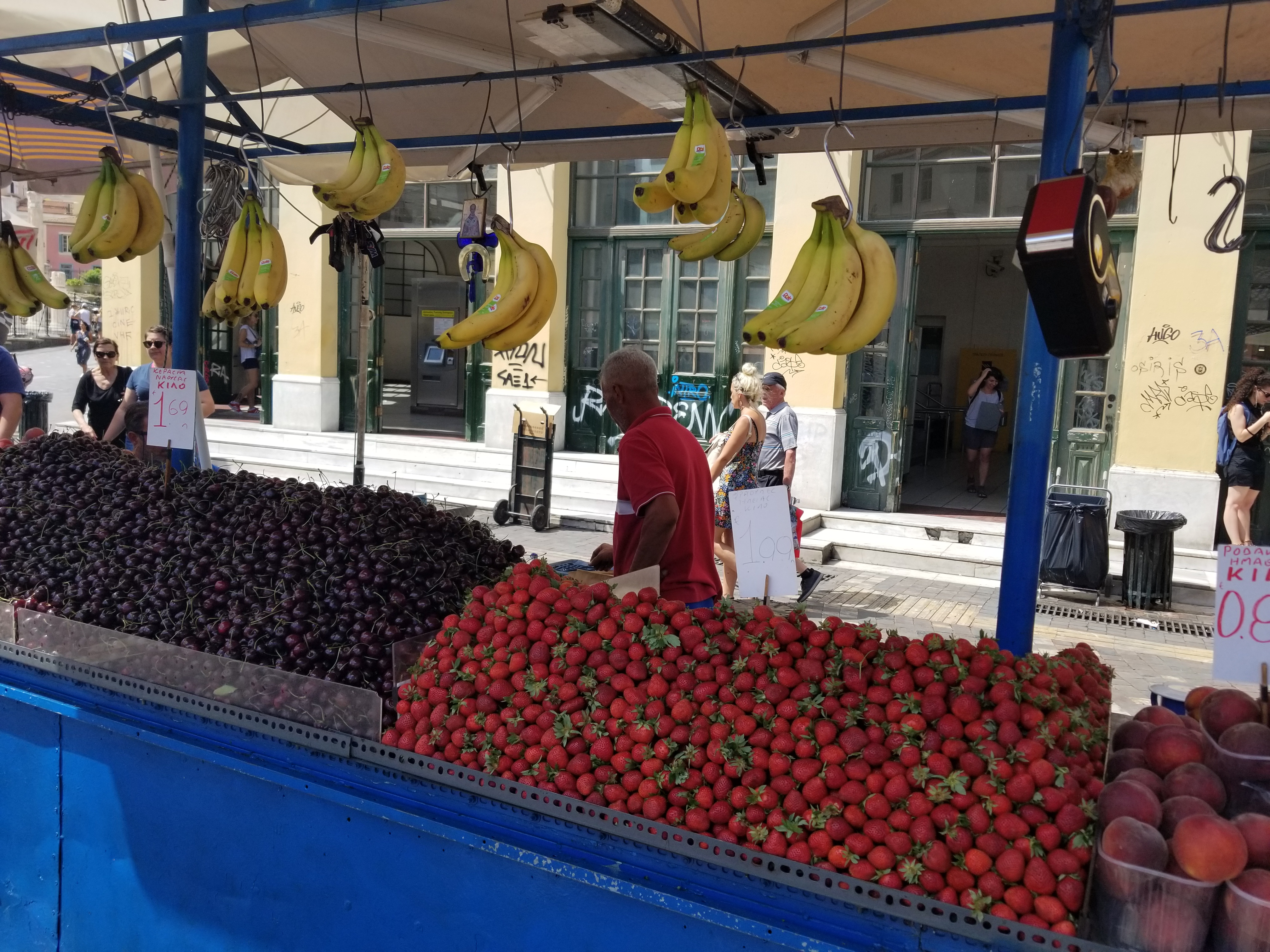 The smell of the strawberries when you walked by was heavenly!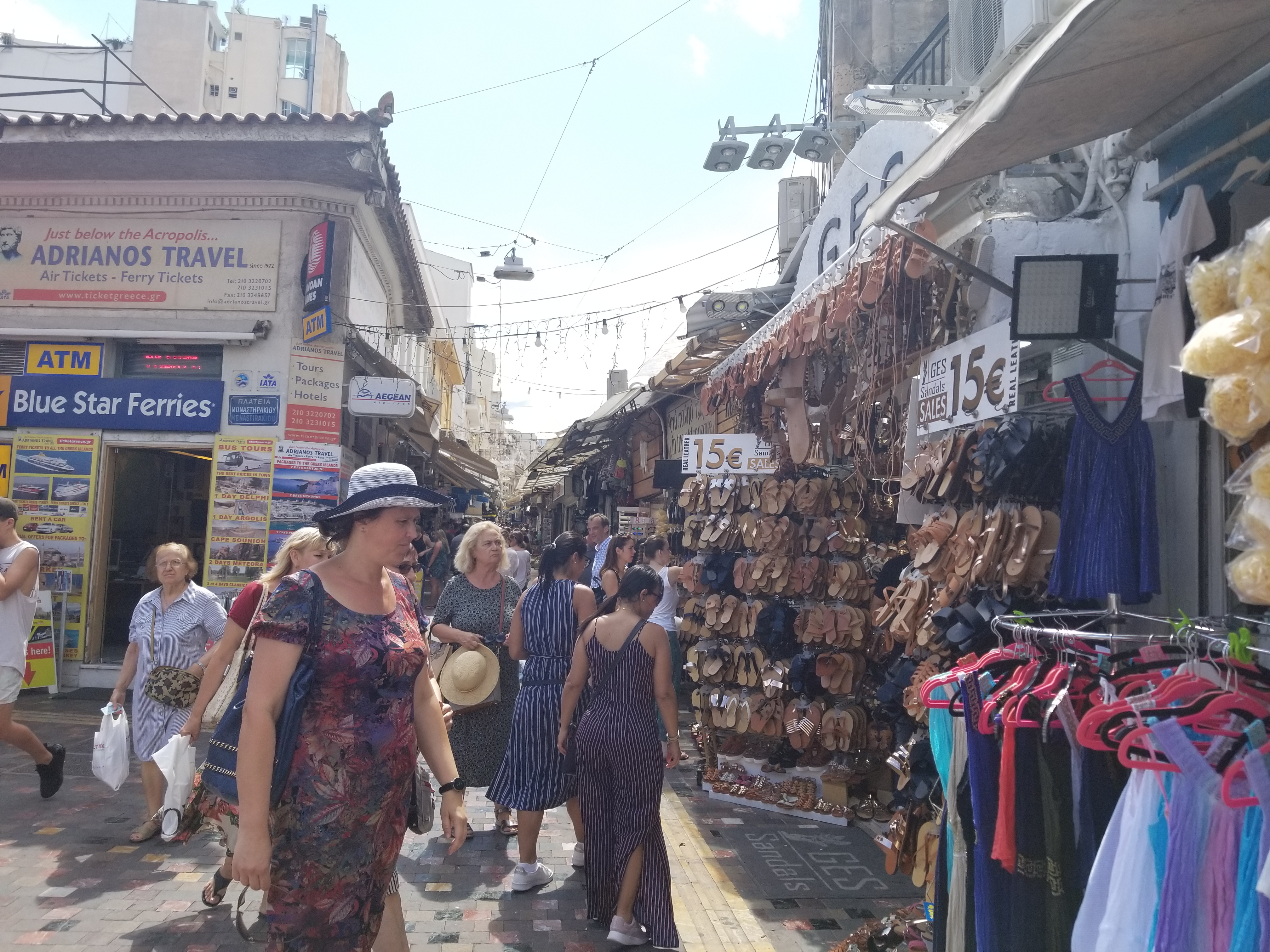 Lots of little cobblestone streets for souvenir shopping.  Prices were very reasonable.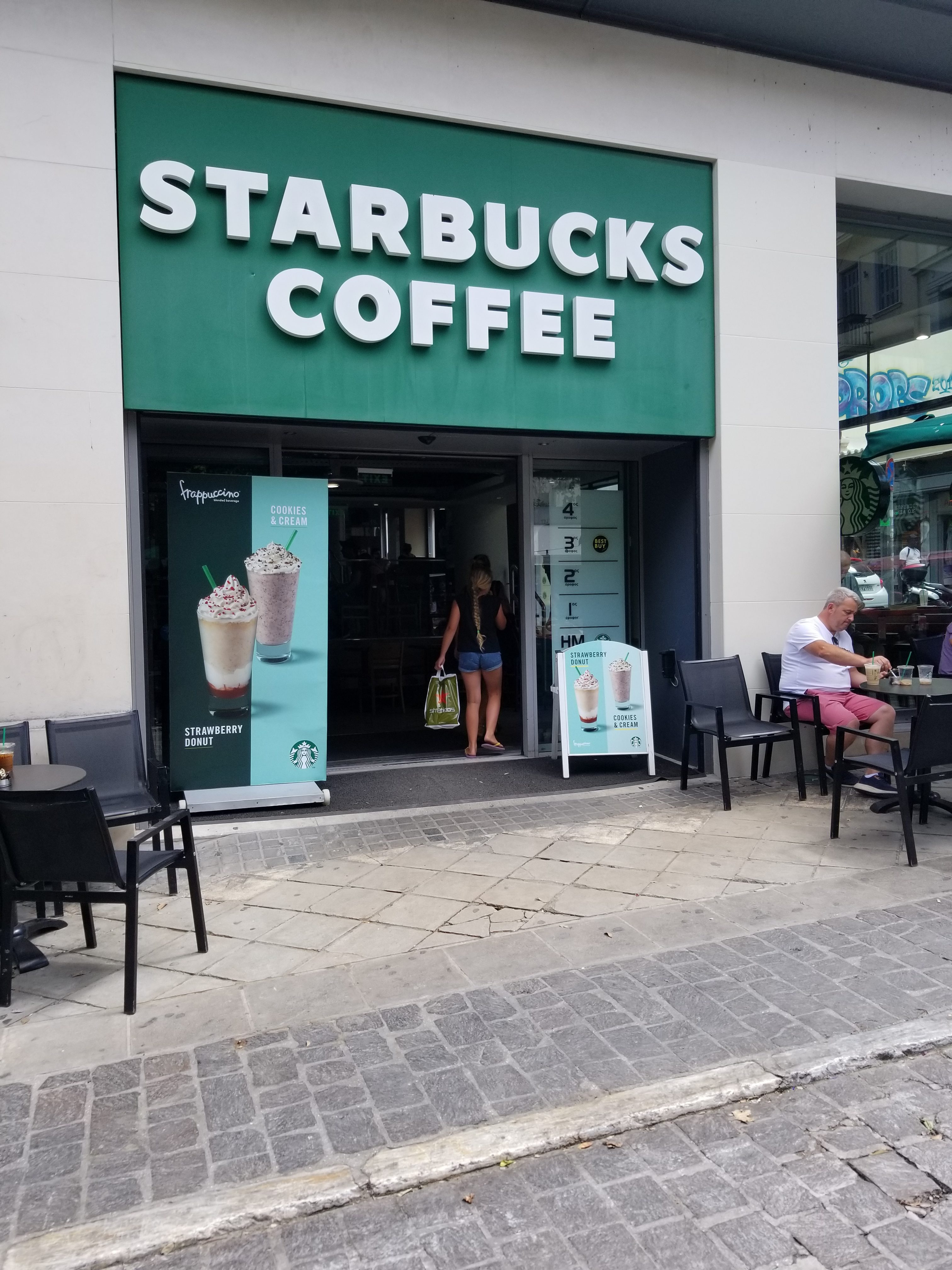 Our oldest daughter used to work at Starbucks in the states and wanted a tourist ornament, a coffee cup with Greece on it.  Fortunately, it was only 100′ from where we were.  They had an armed guard inside with a bullet proof vest.  When we paid we received a receipt with a four digit code.  The code was the number to punch in to use the Starbucks bathroom.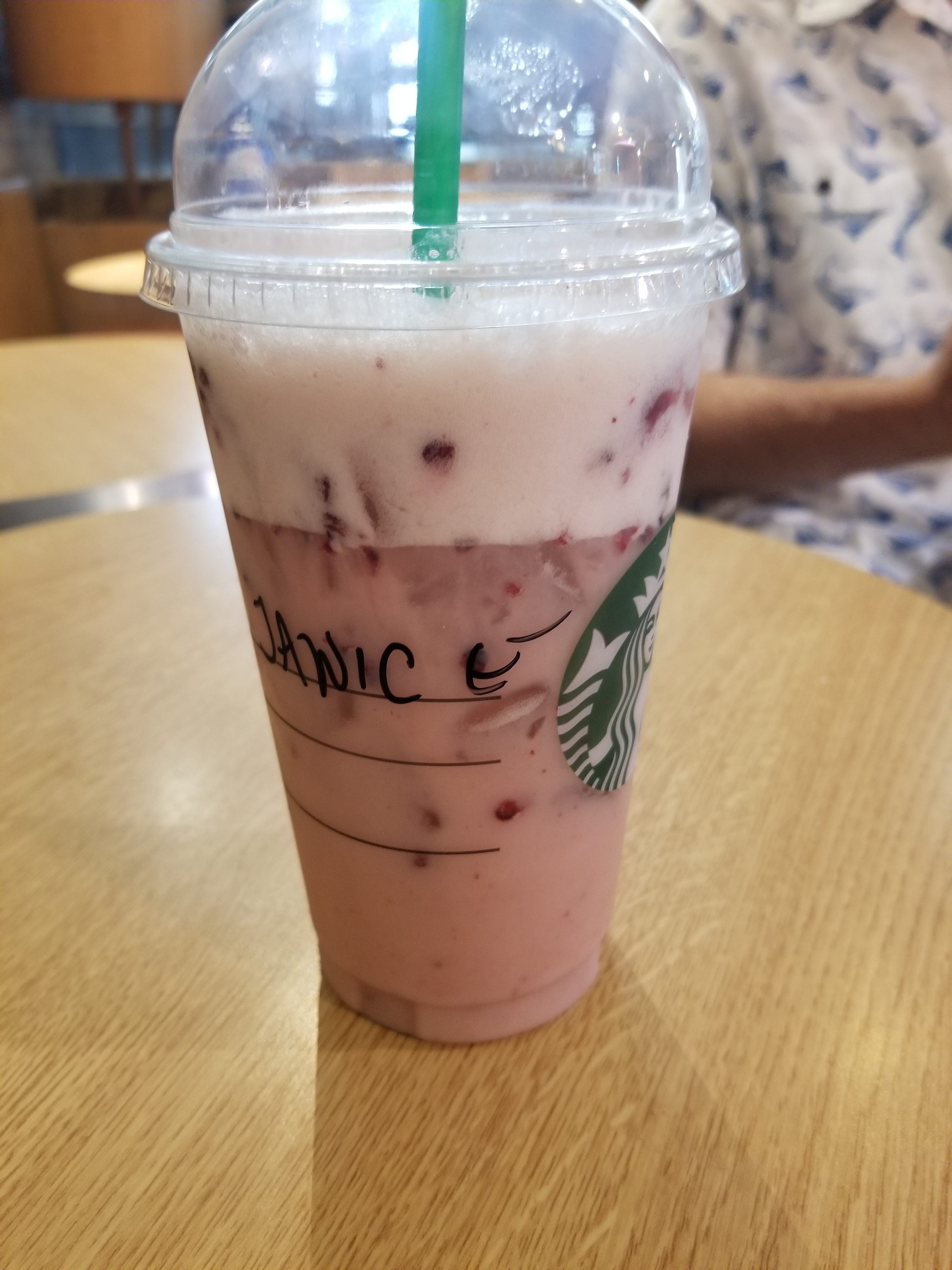 They smiled when I asked if they made the "pink drink".  The barista compromised and made something as close to it as she could.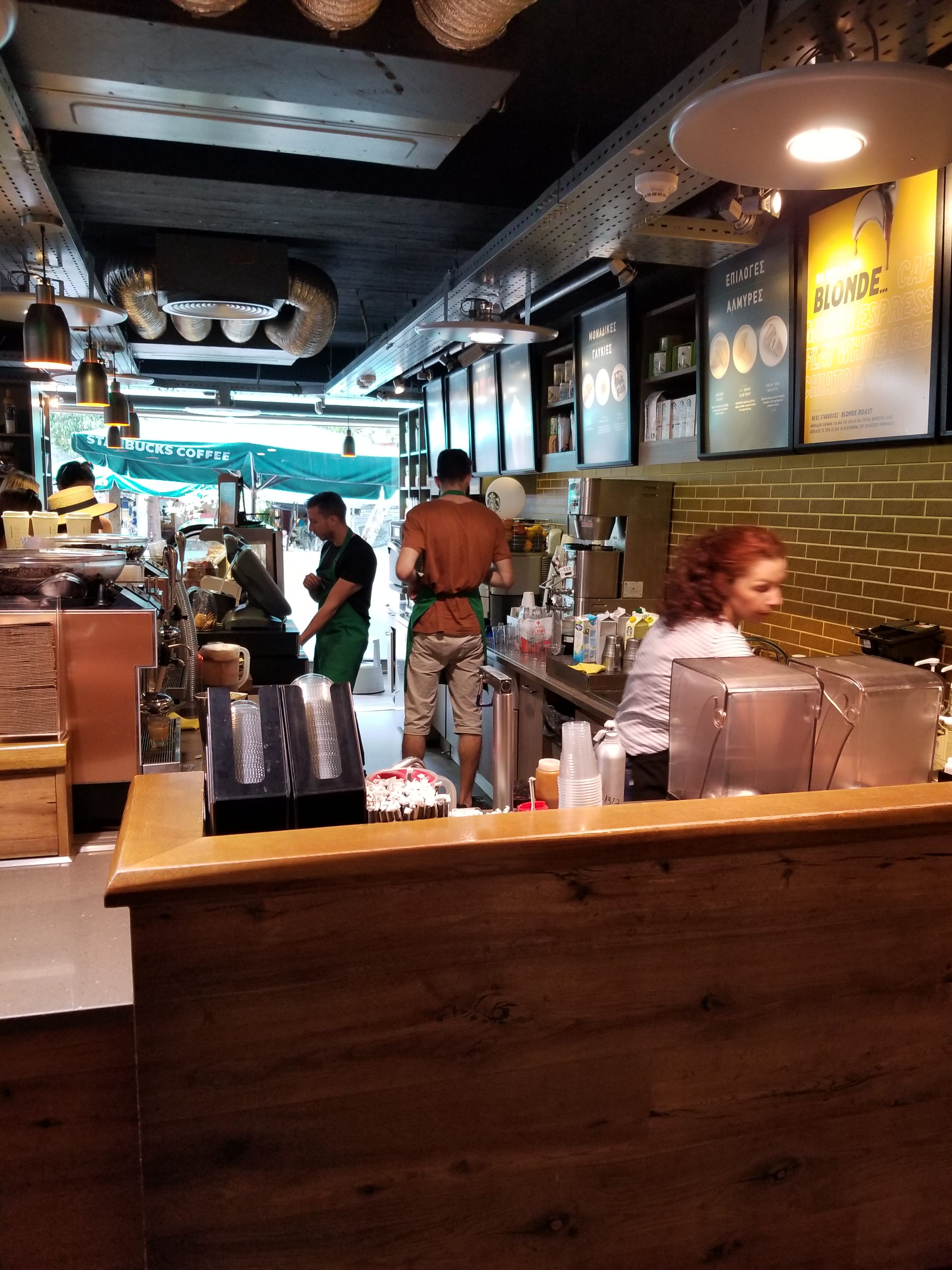 Most people in Greece speak English and were very friendly.  They learn English starting in elementary school.
Stay tuned tomorrow and I will share more from Athens.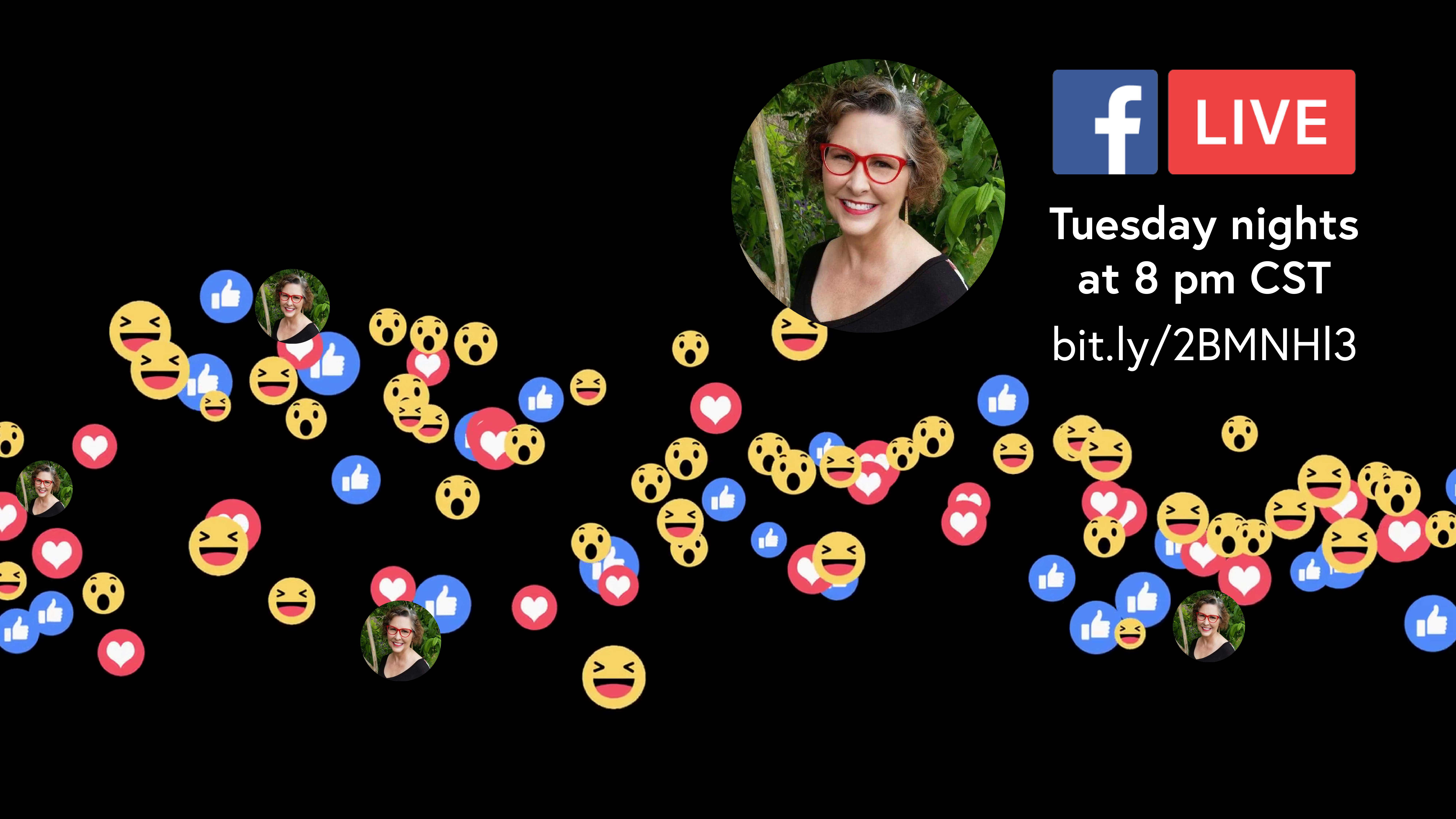 FB Live tonight at 8 pm 
Stop on by the Stampahowlic Stampers FB group.
I will be sharing some of my latest arrivals from the Holiday catalog.
Winner for today's drawing is:  Kathy Meyer
Look for happy mail!!!
Tuesday Smiles: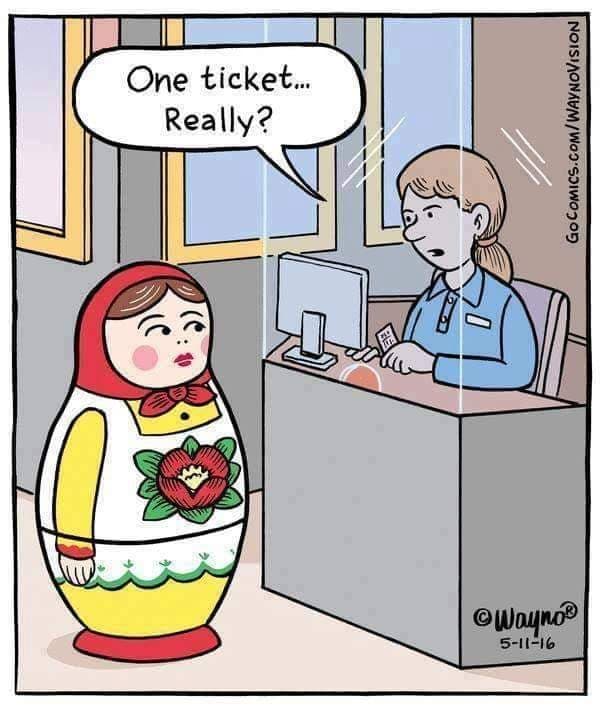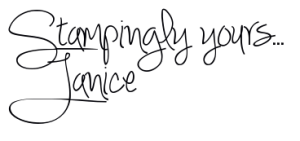 Join
my StampaHOWLics Group!
Shop
Now!
Request a
new Stampin' Up! Catalog