#785 – Greek Isles Displays – August 10, 2019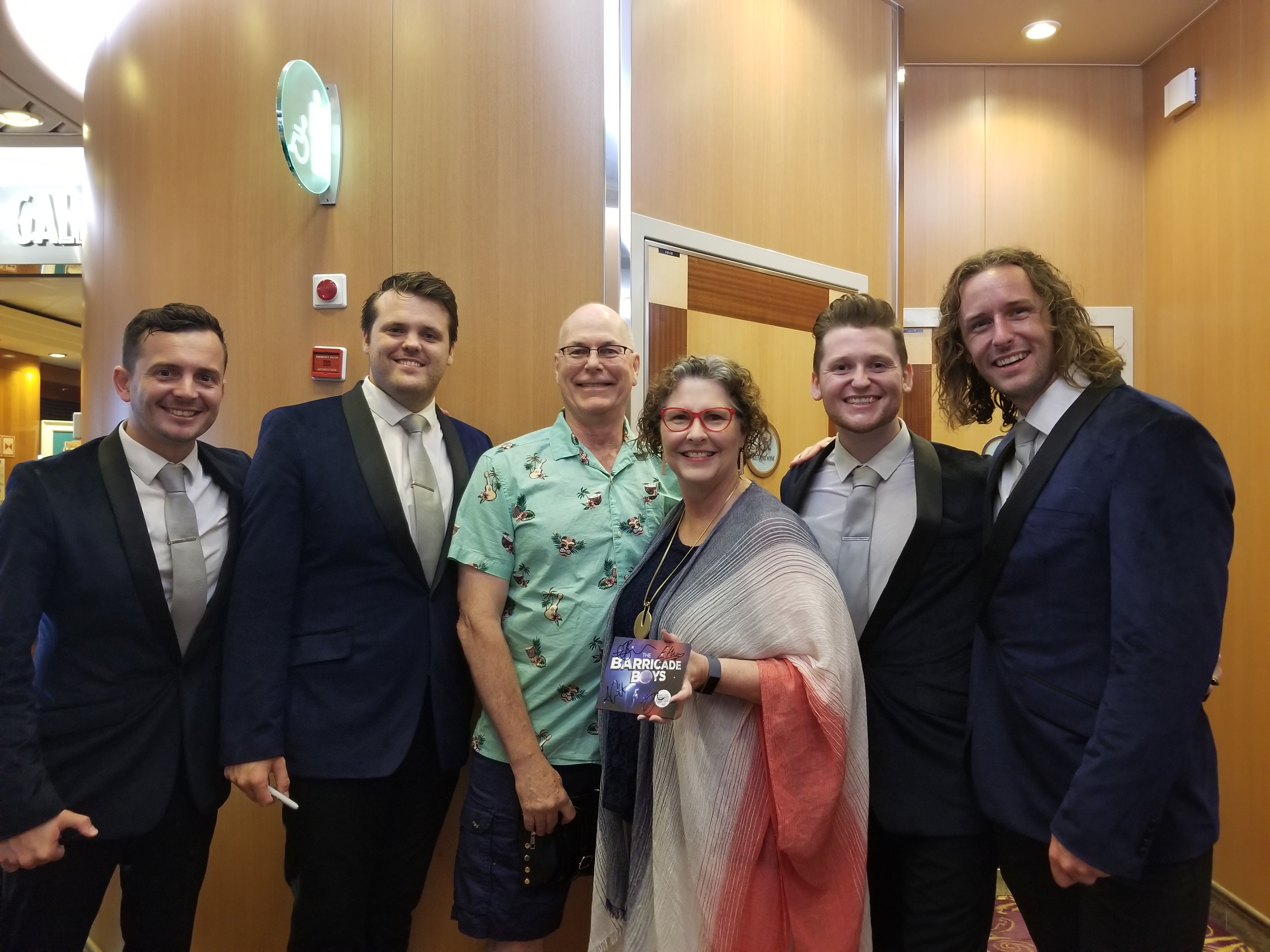 I LOVE this group, "The Barricade Boys".  They were part of the cruise entertainment!  Google them and give a listen!  After the concert, we bought their CD so we could listen to them back home.  It reminds us of our great trip everyday.  They are from England and part of them were in the movie version of Les Mis.  They harmonize beautifully!  I told the guy on the end that we had the same hair style.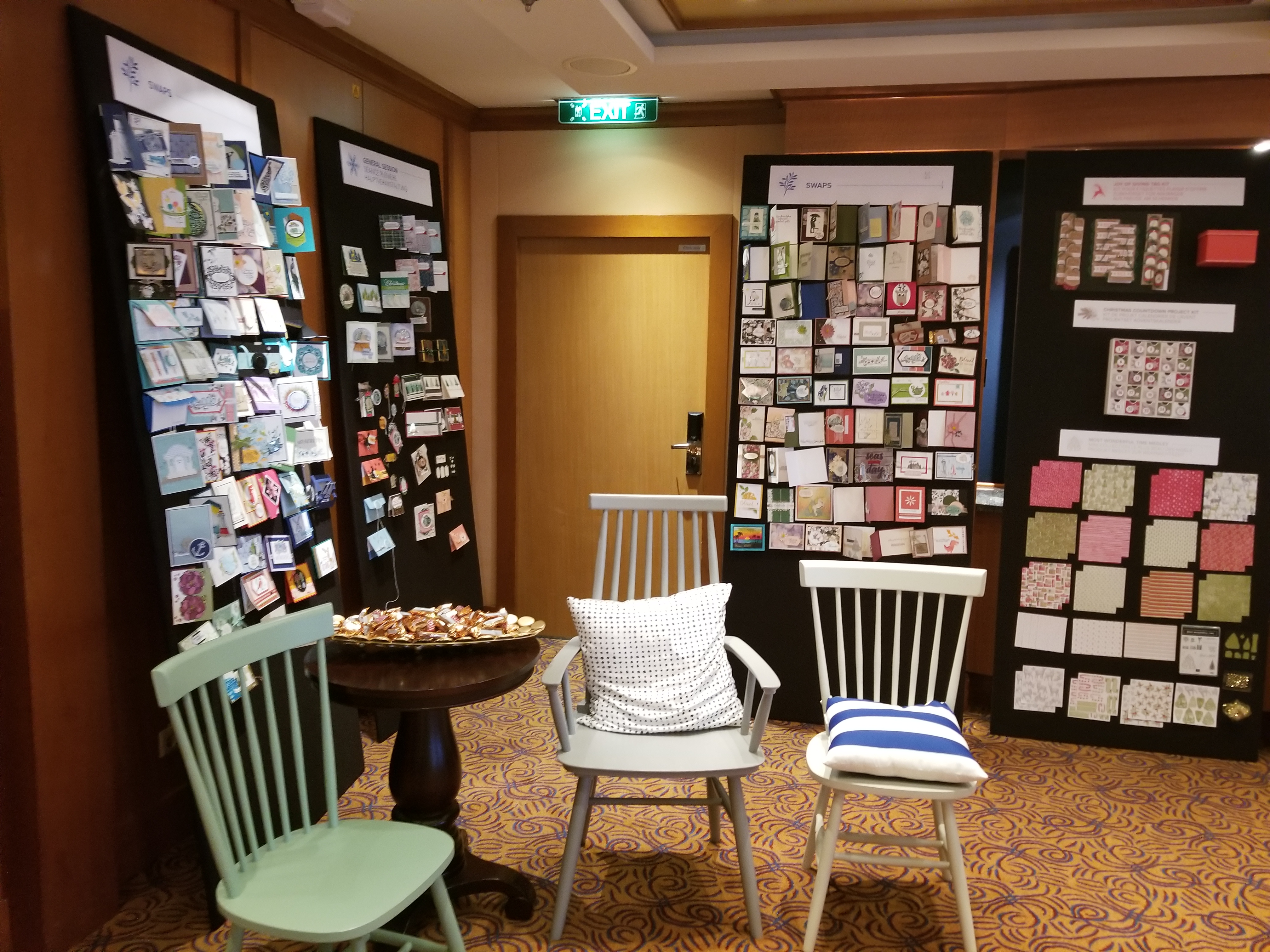 Back to the SU Hospitality Suite.  I thought you would enjoy seeing some more card displays from the swaps.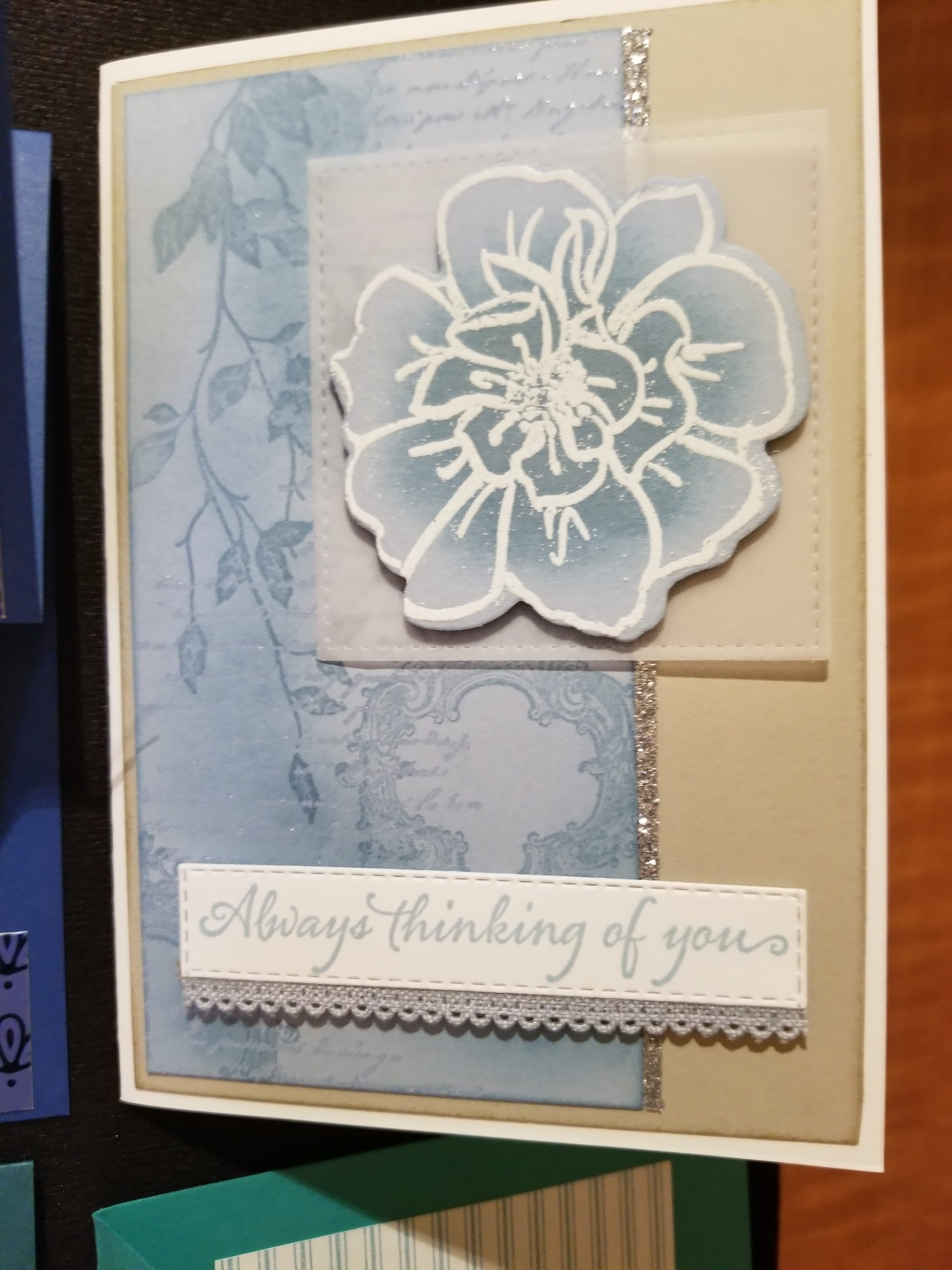 Love the new in-color, Seaside Spray.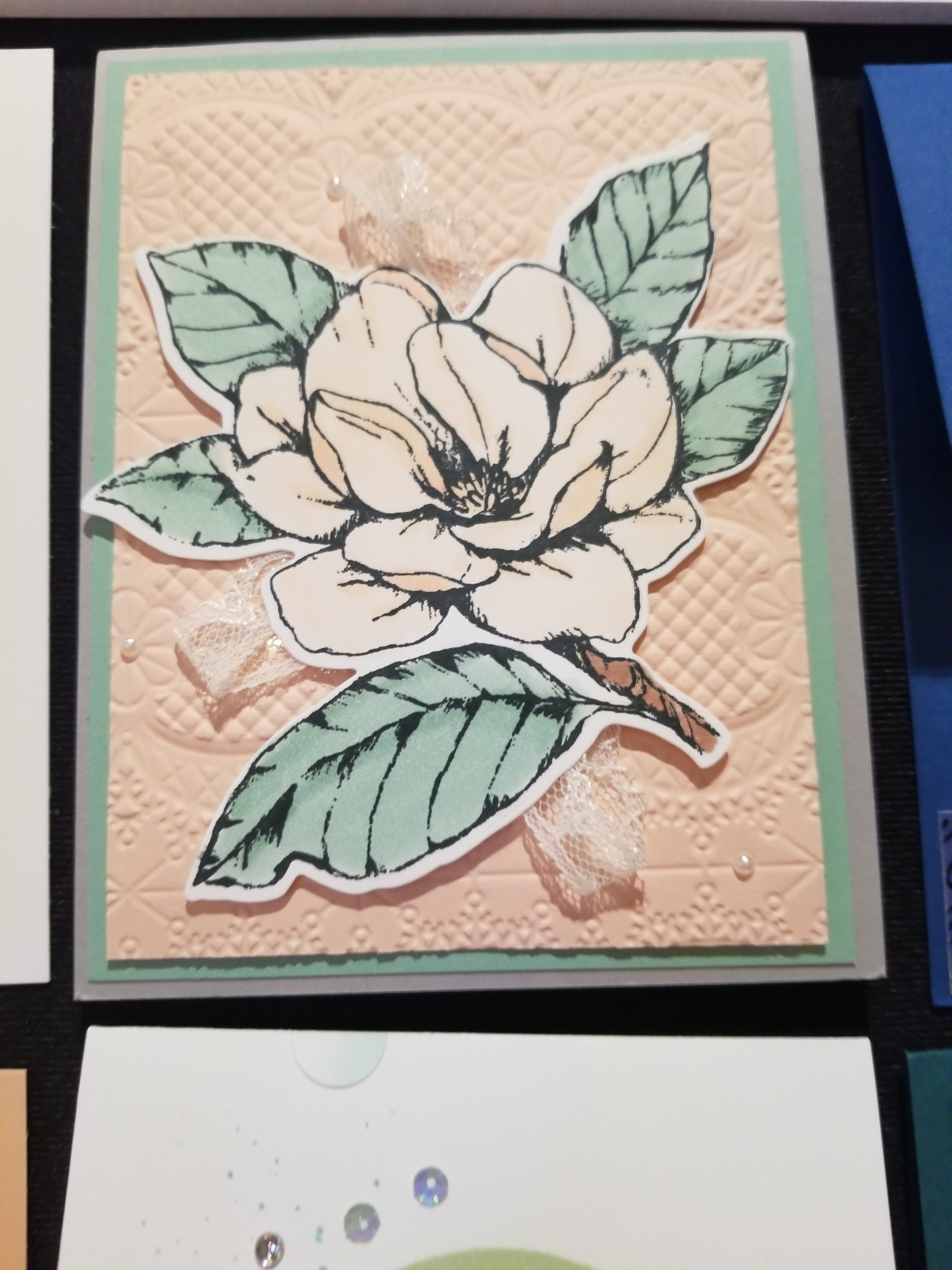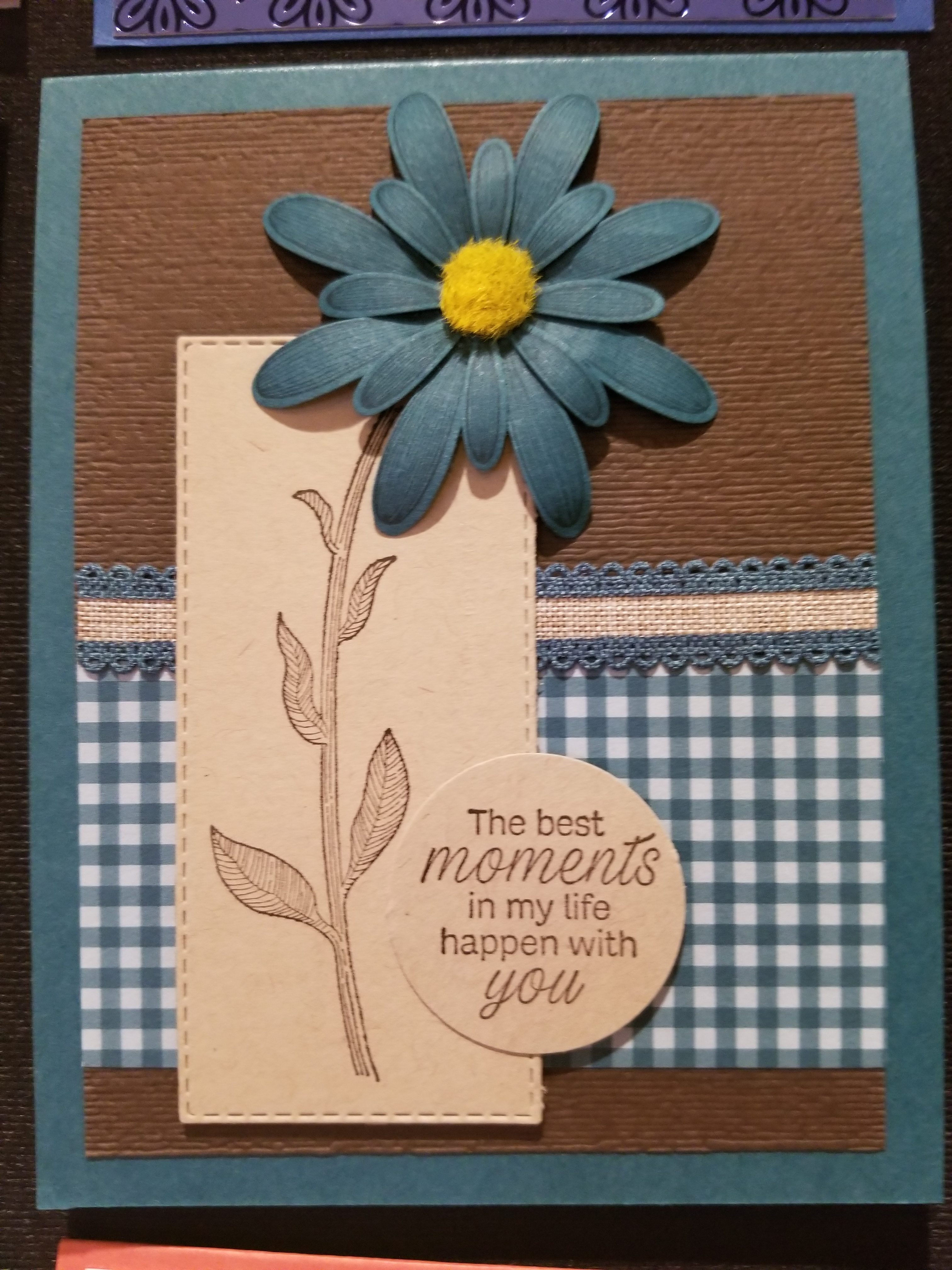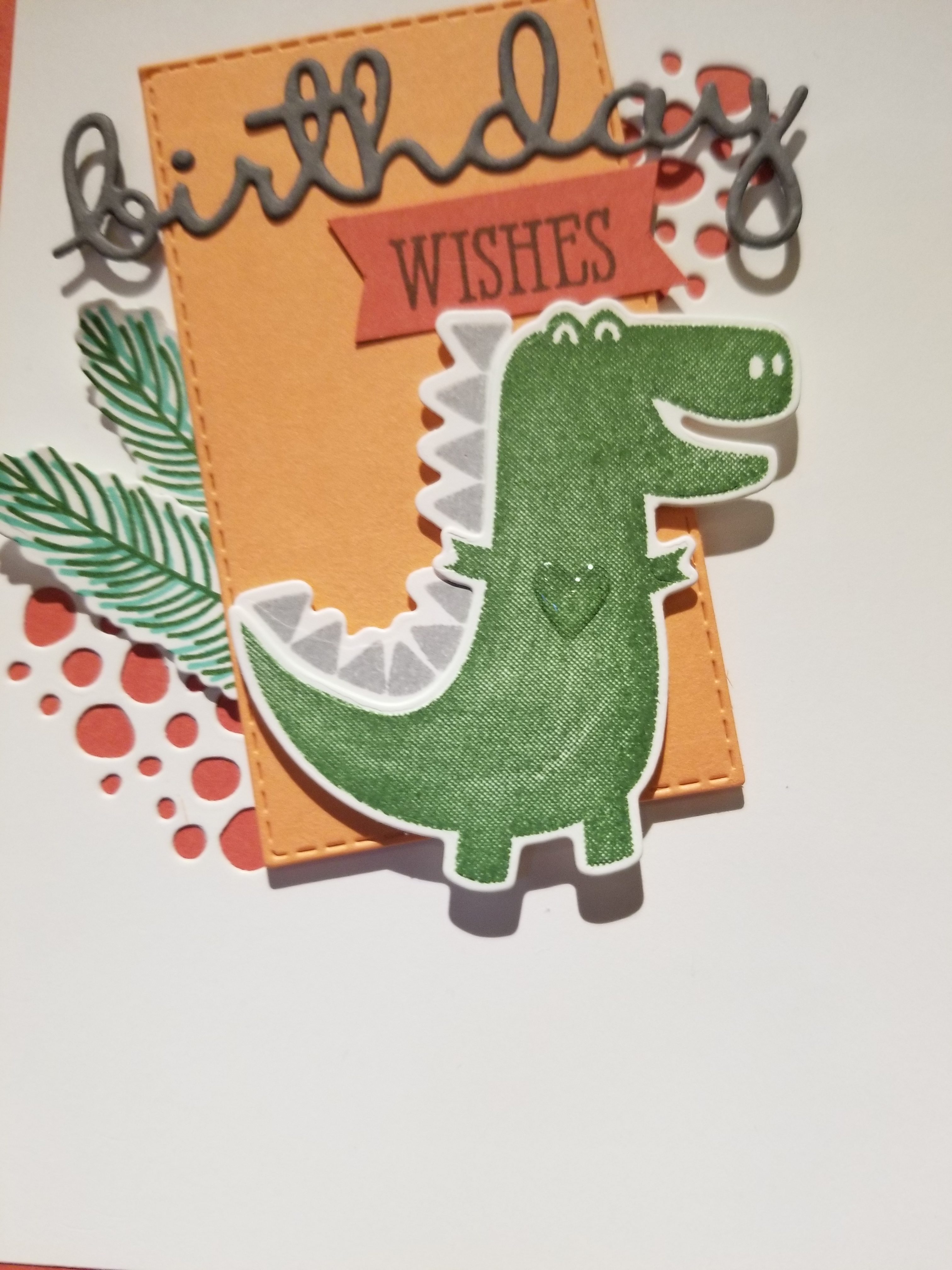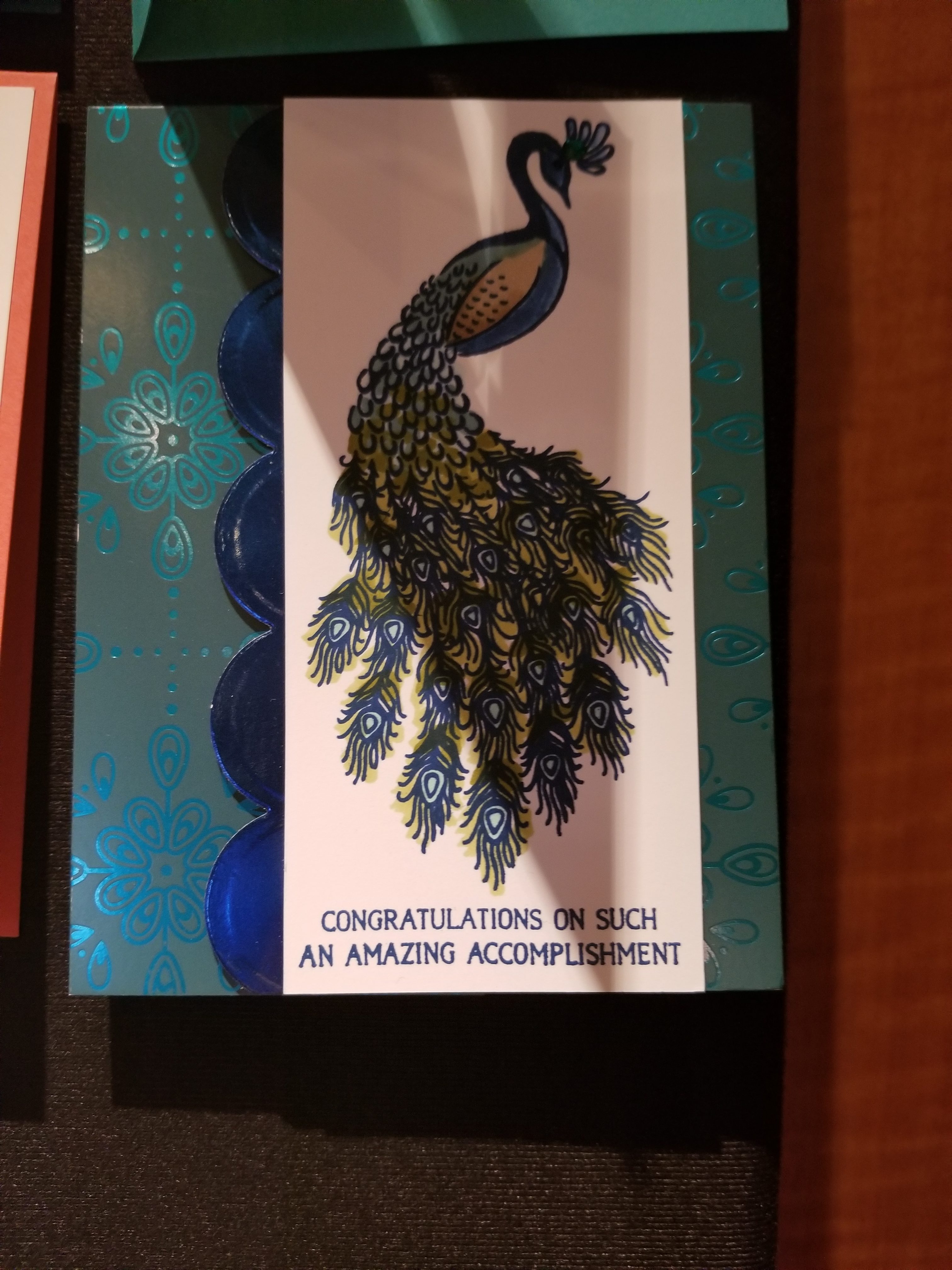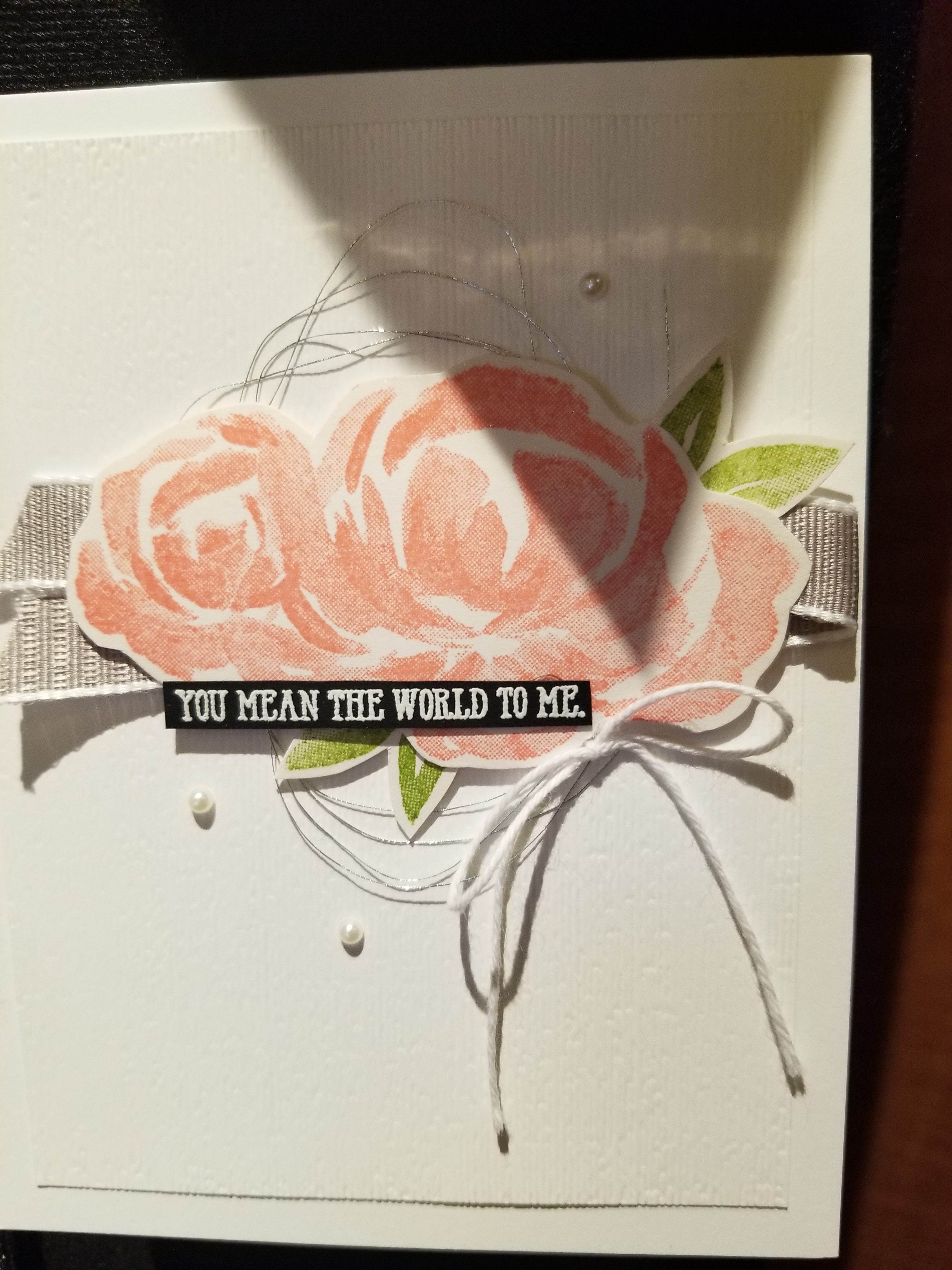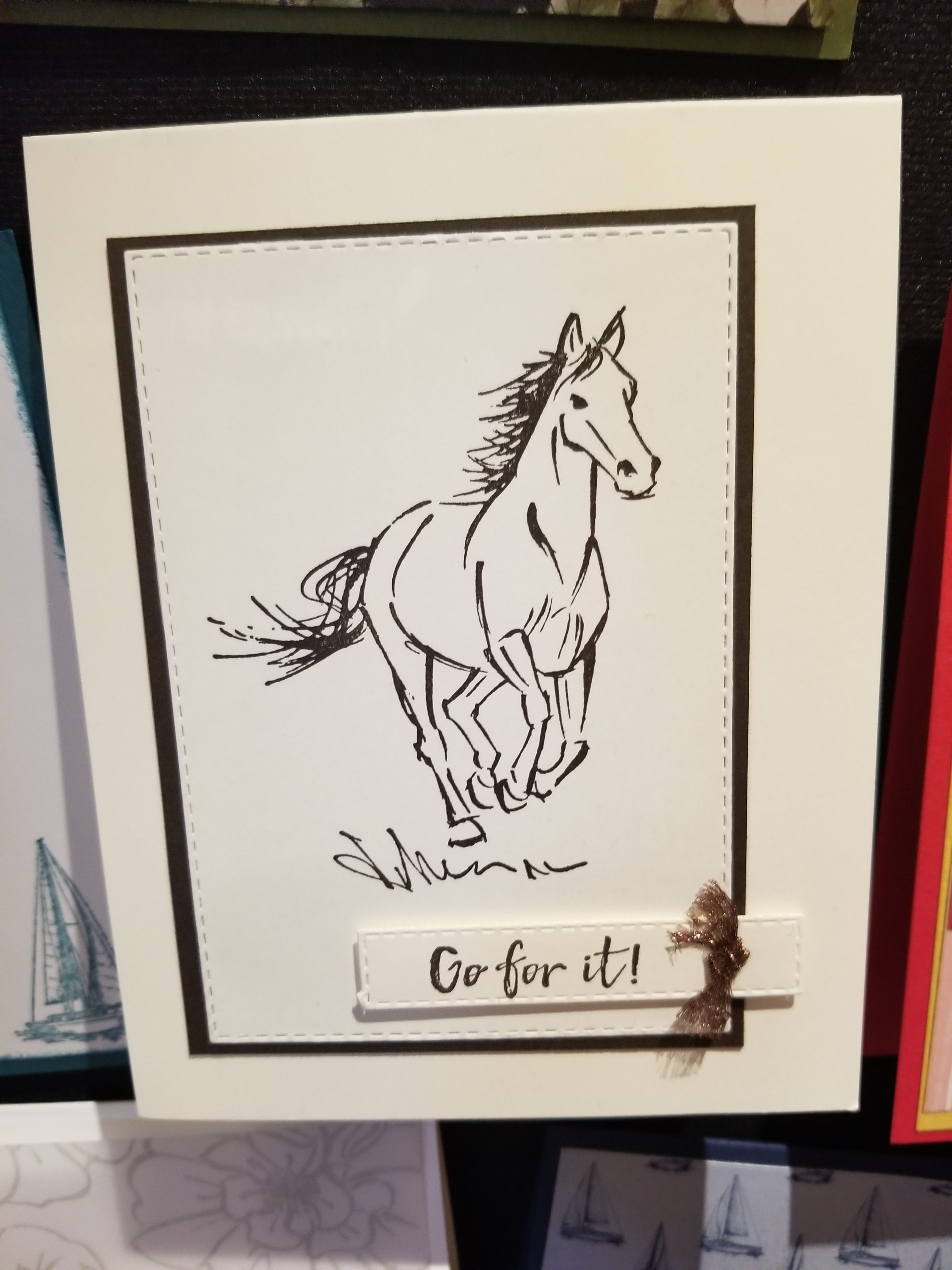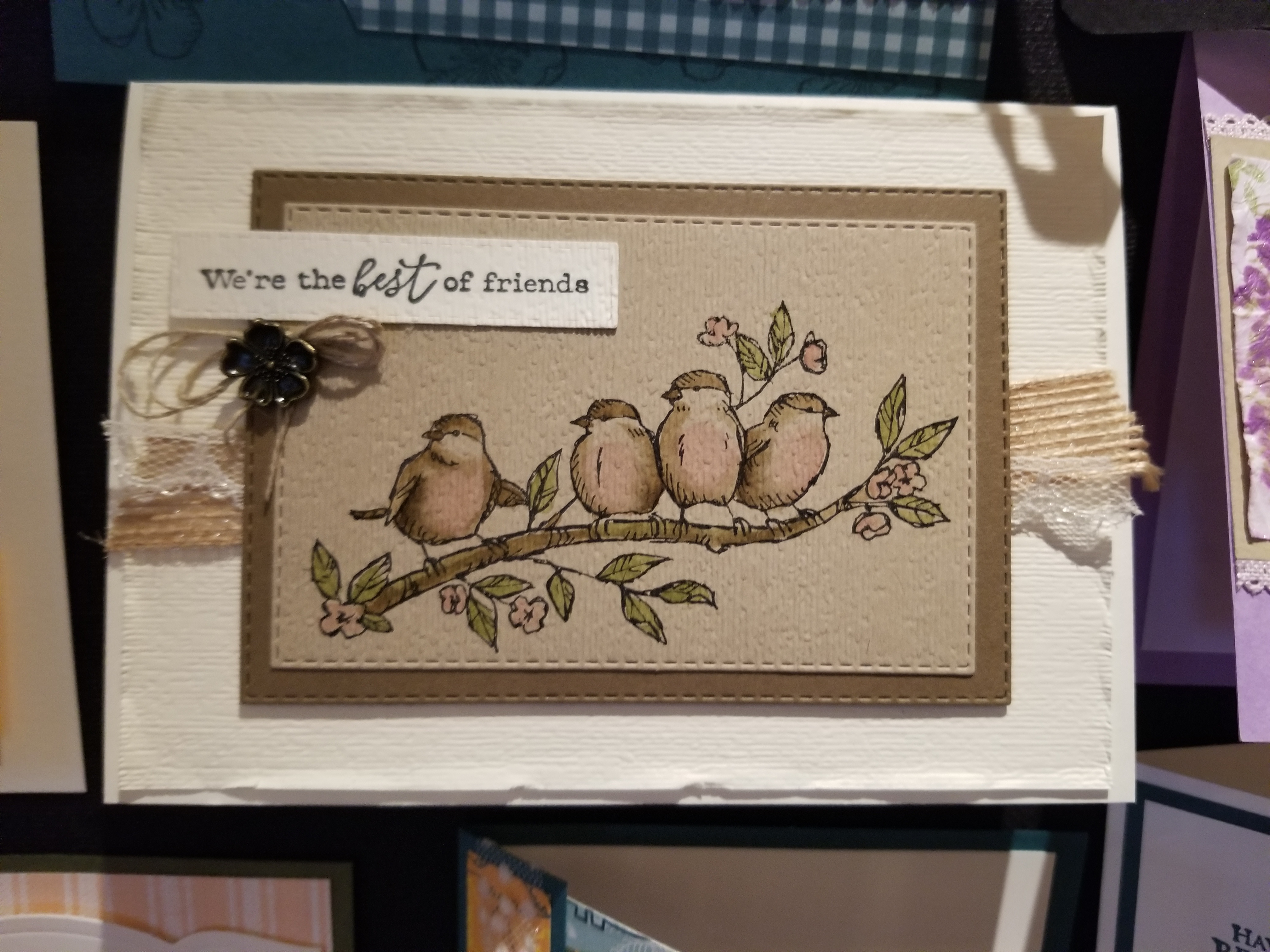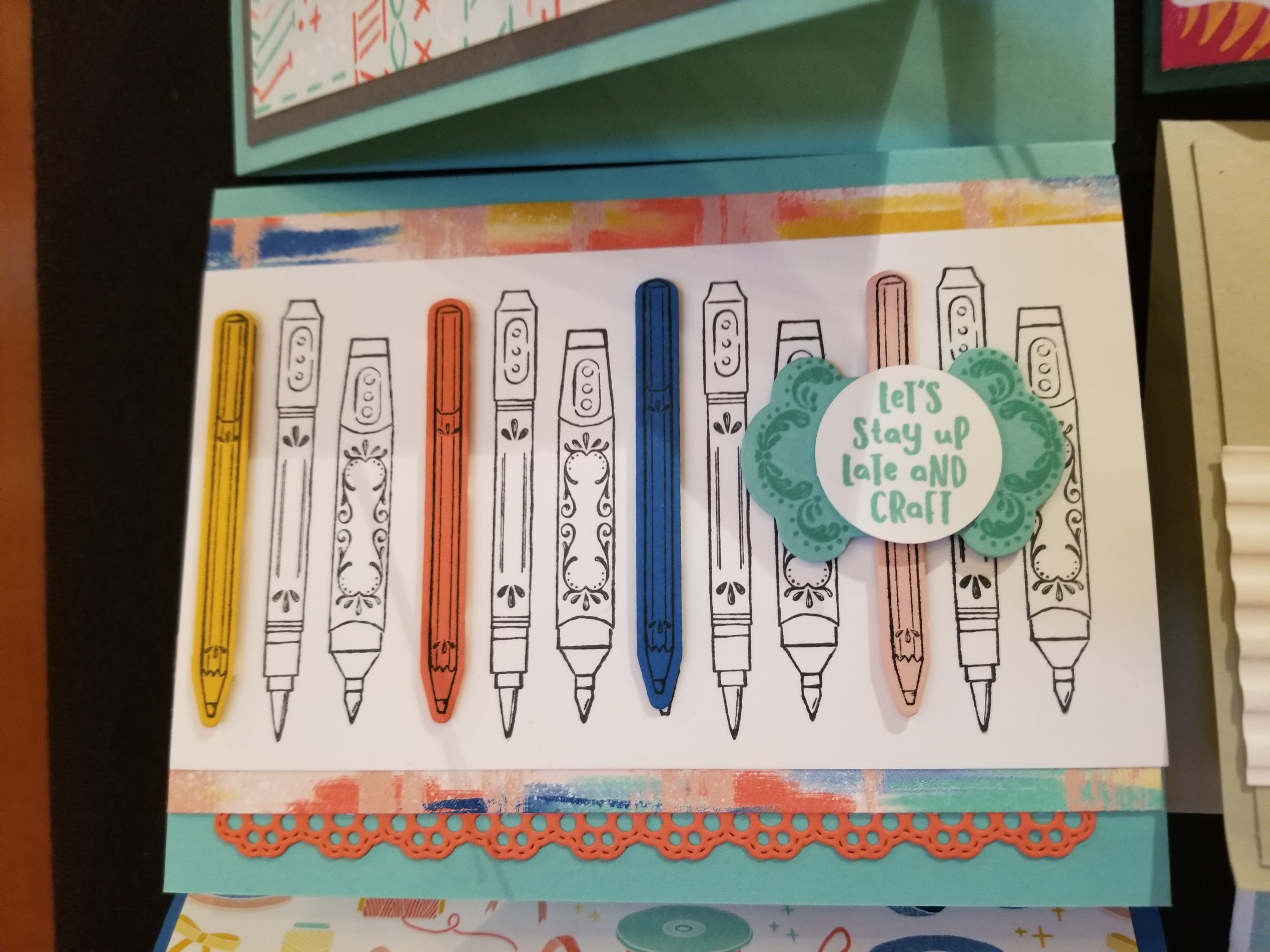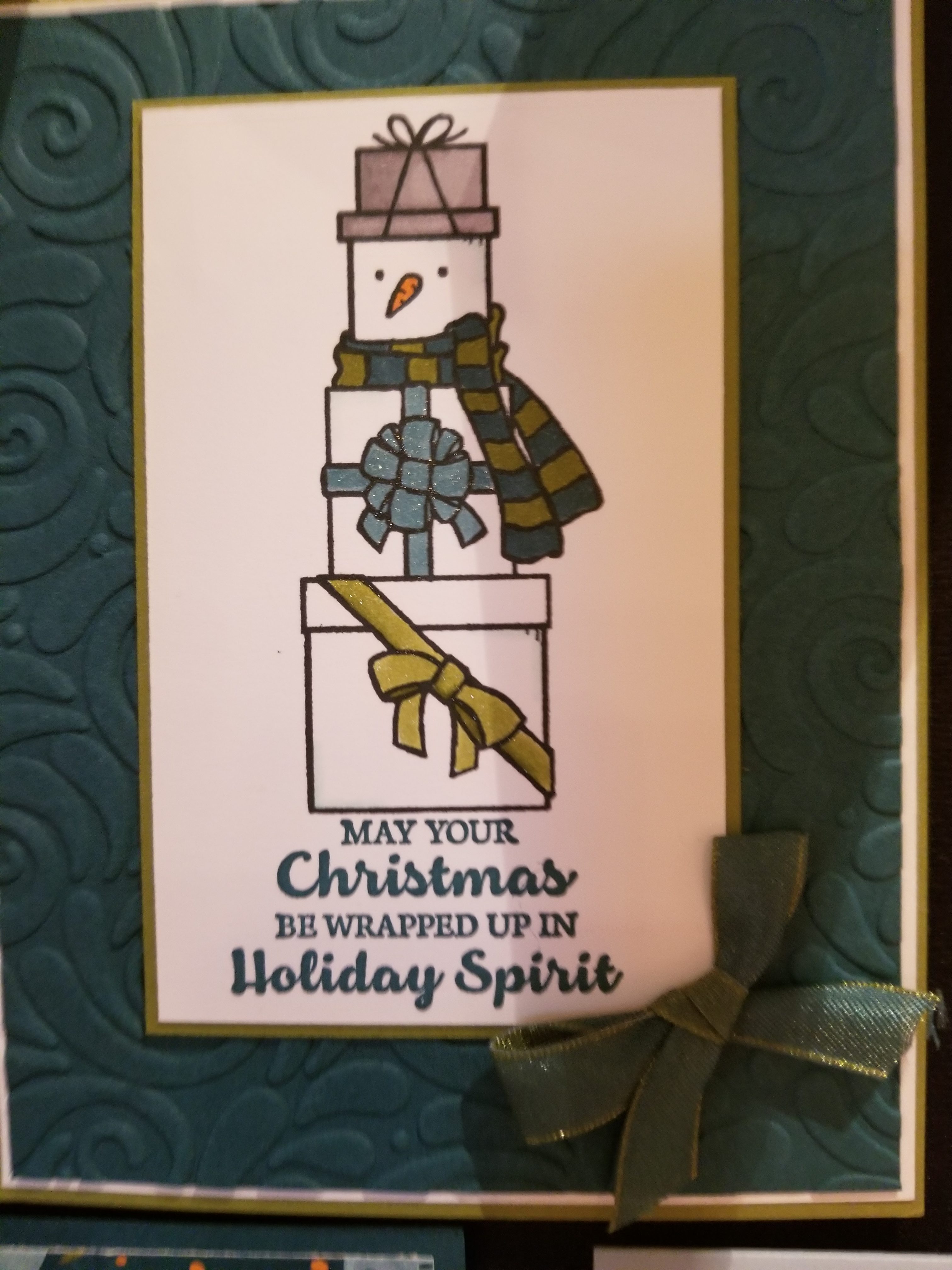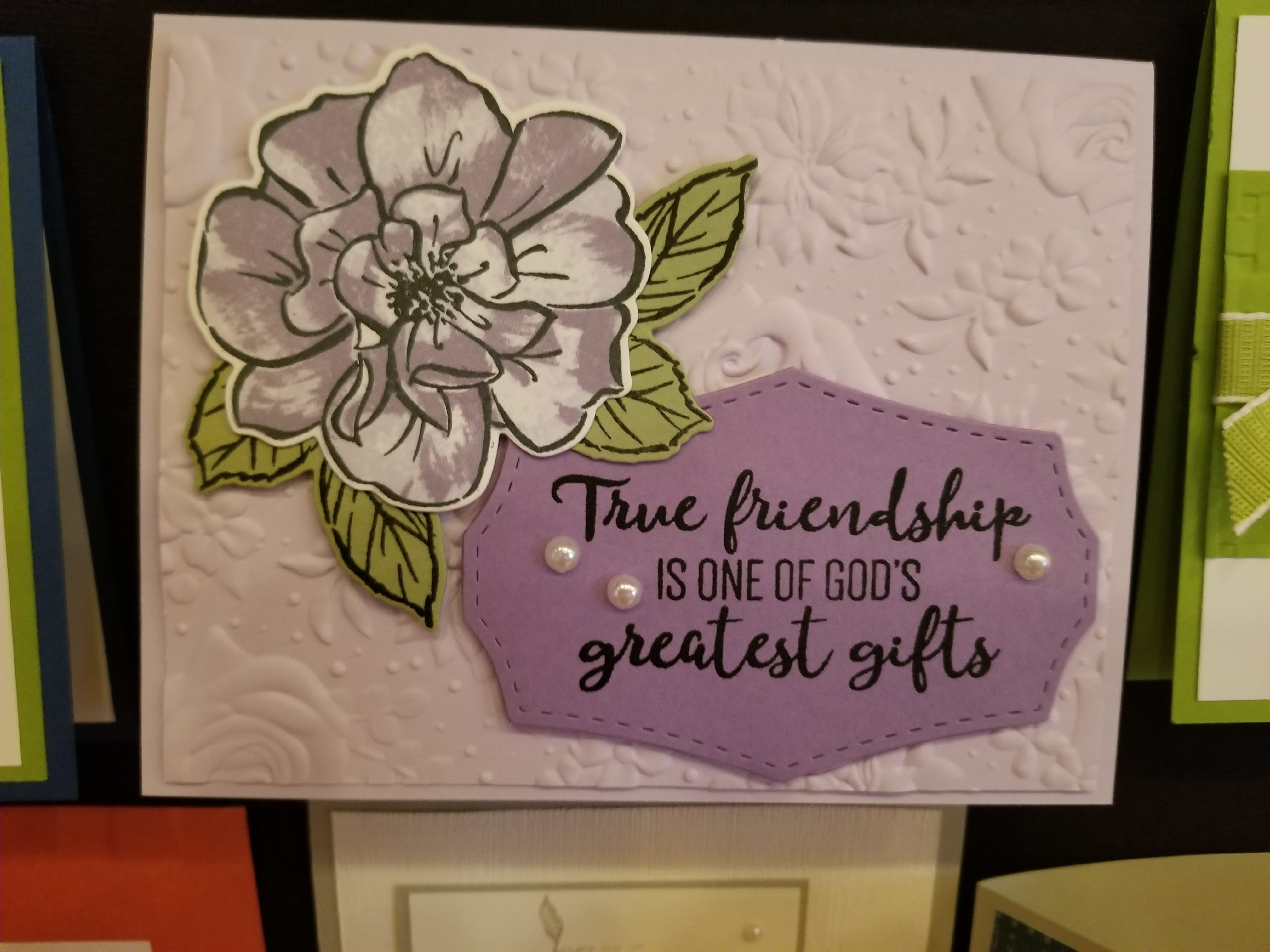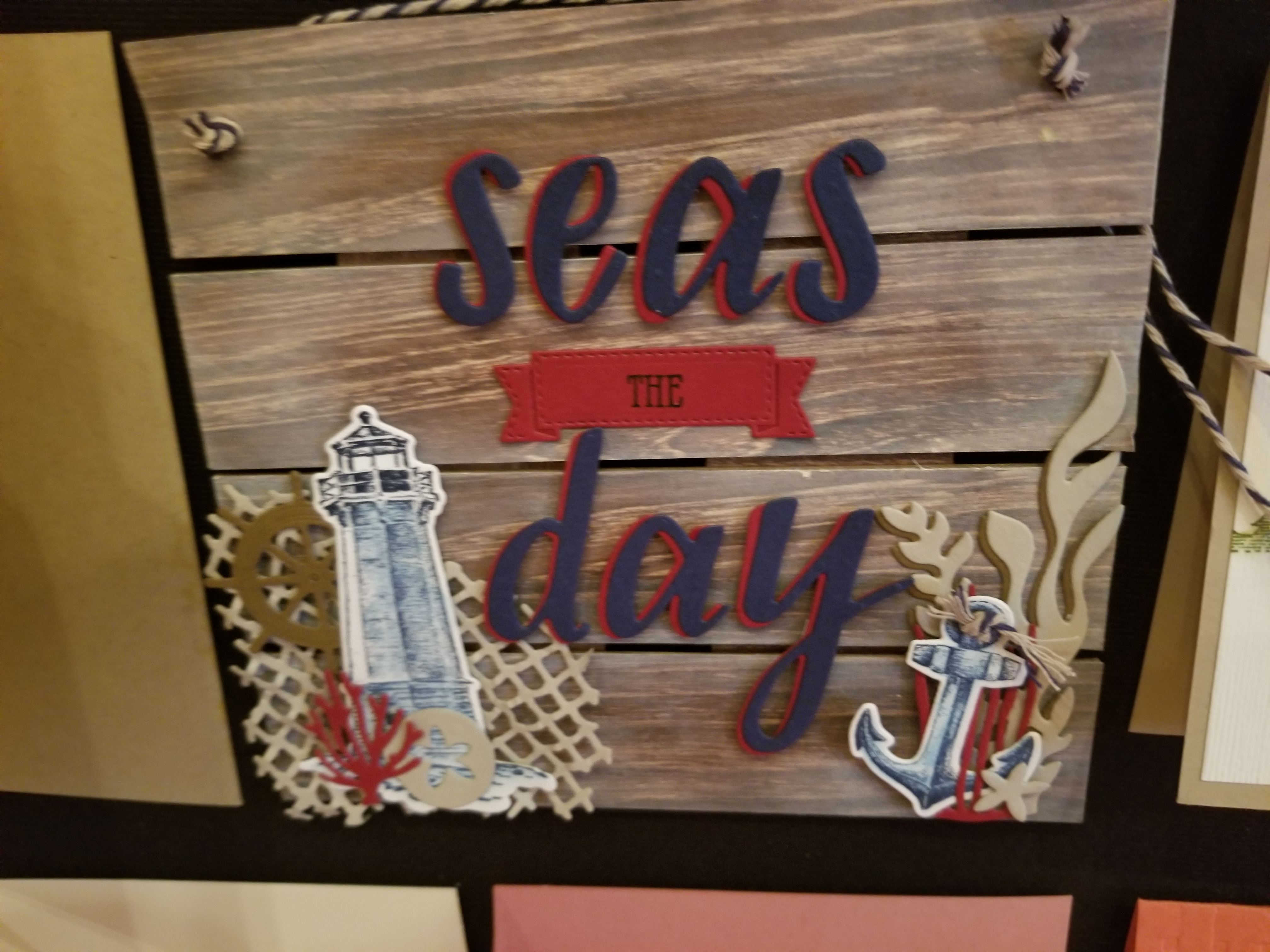 How clever is this card?  Great play on words!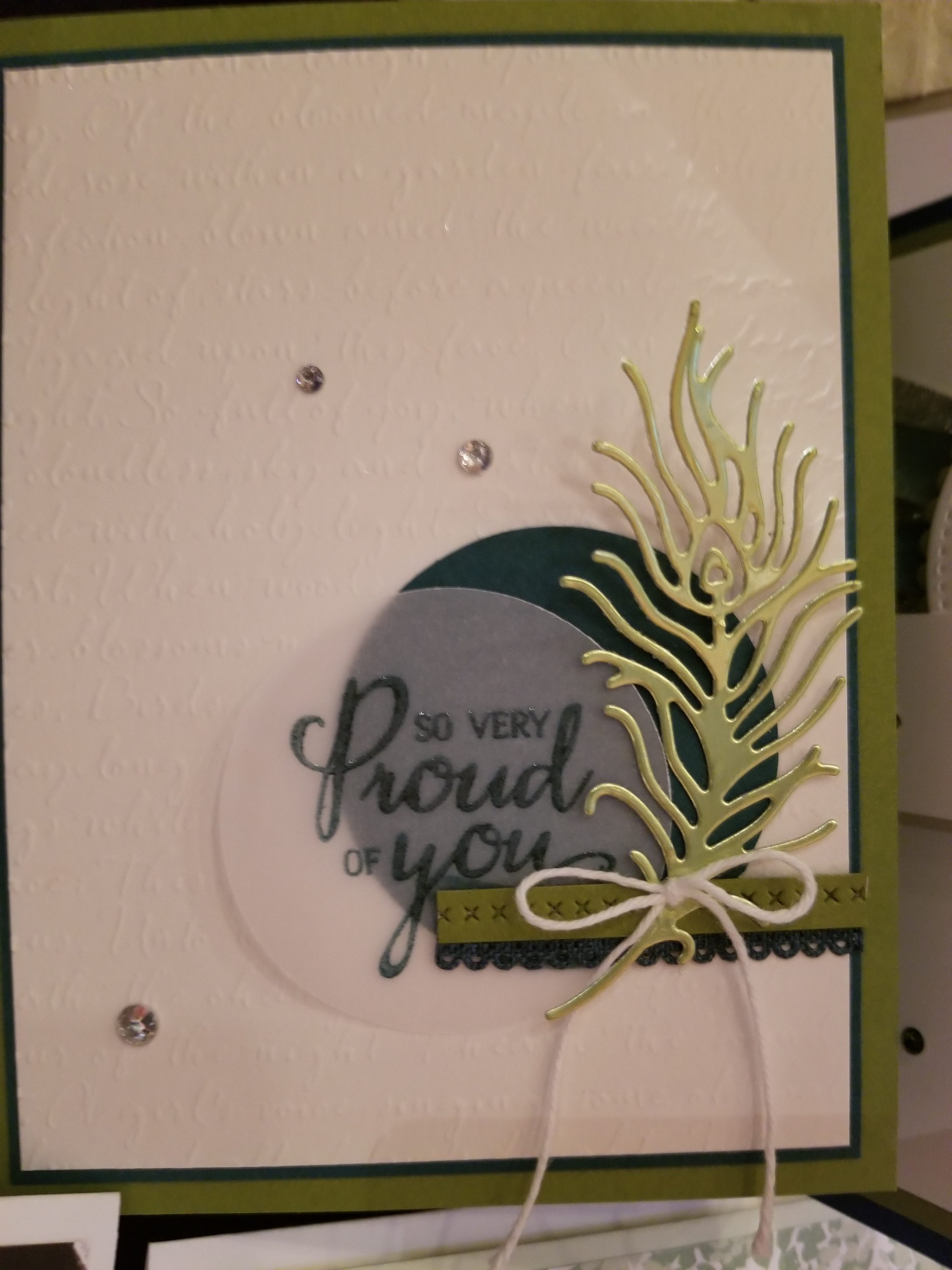 Great twist on the peacock card, without using the peacock.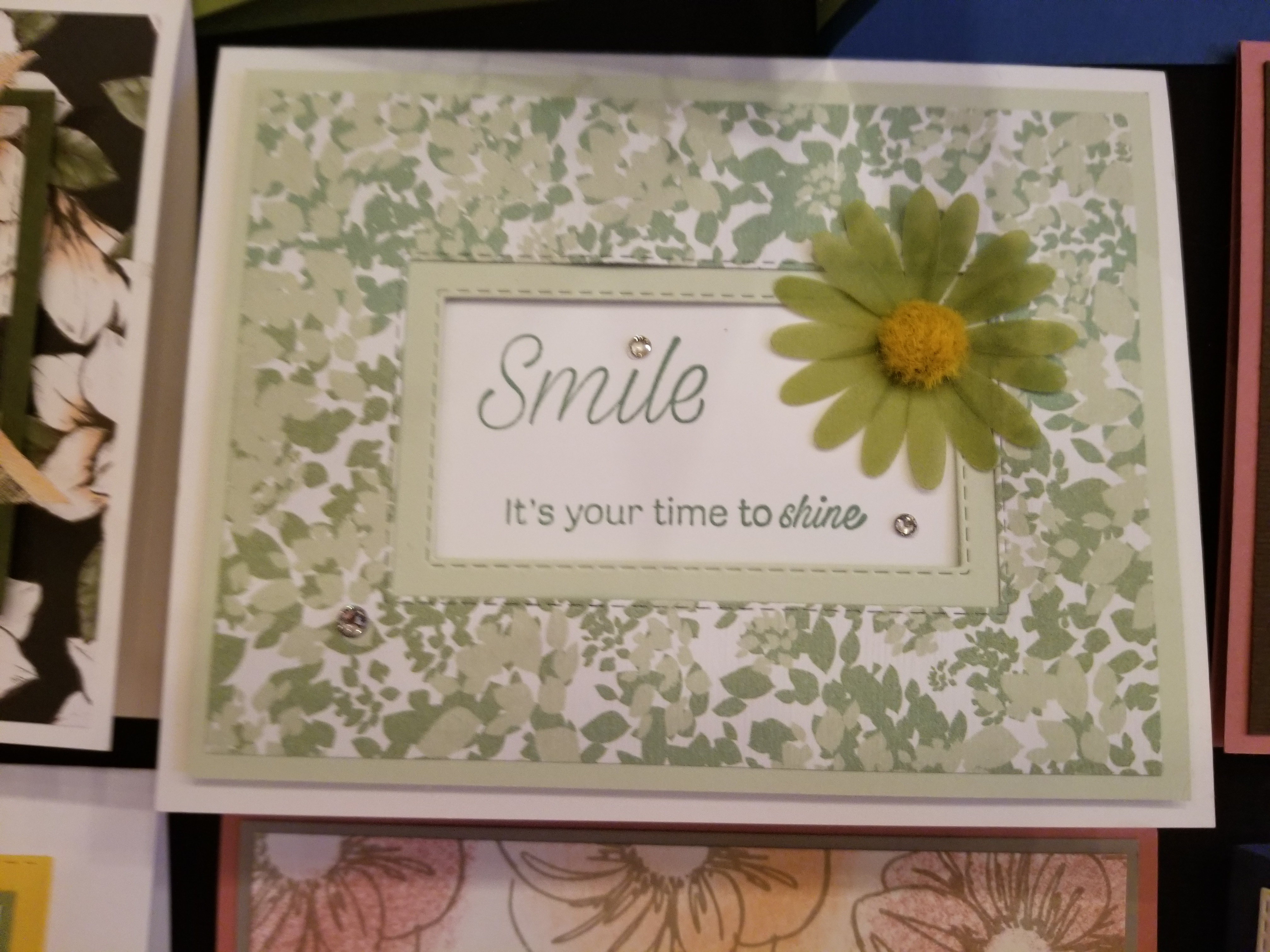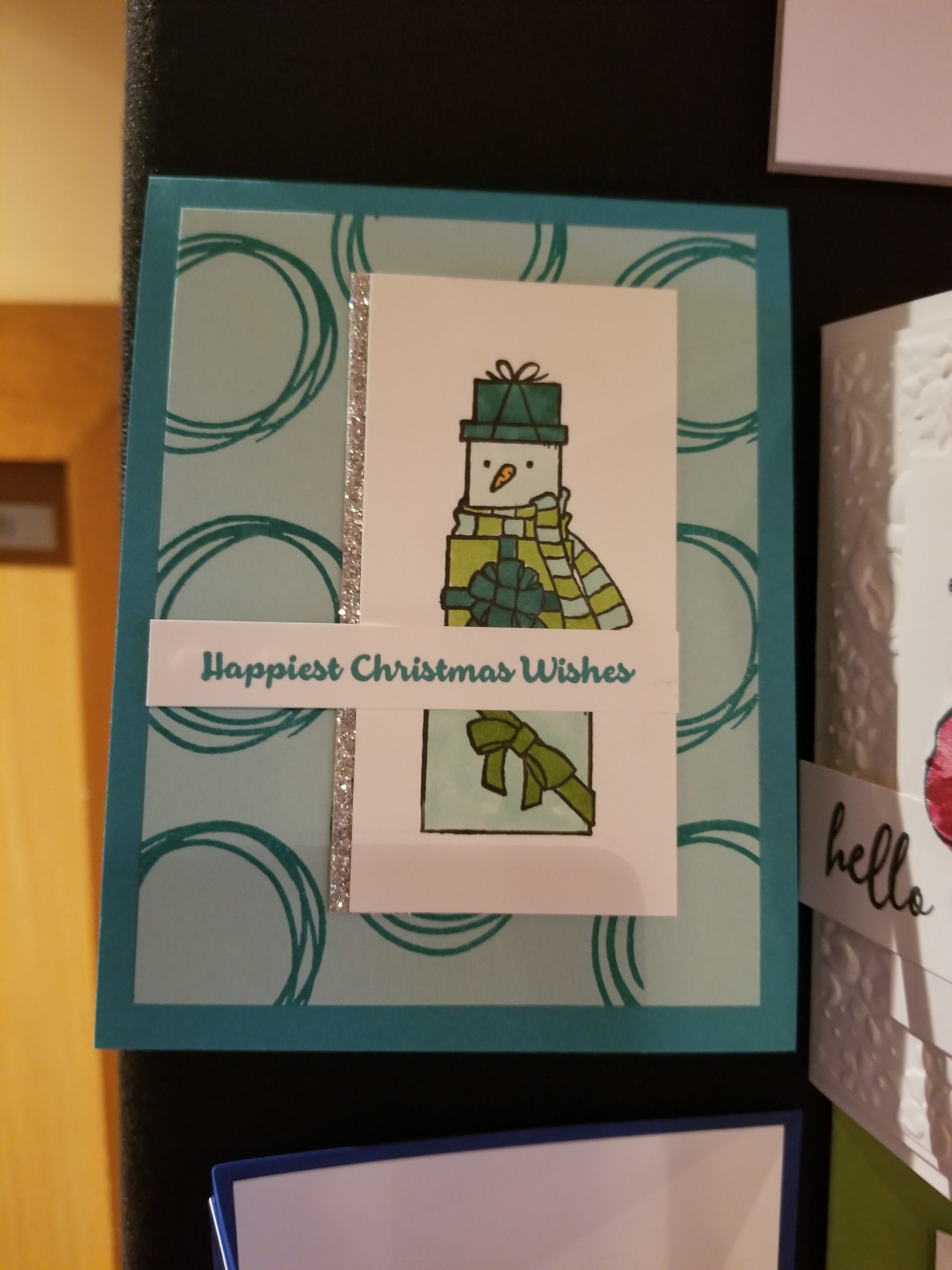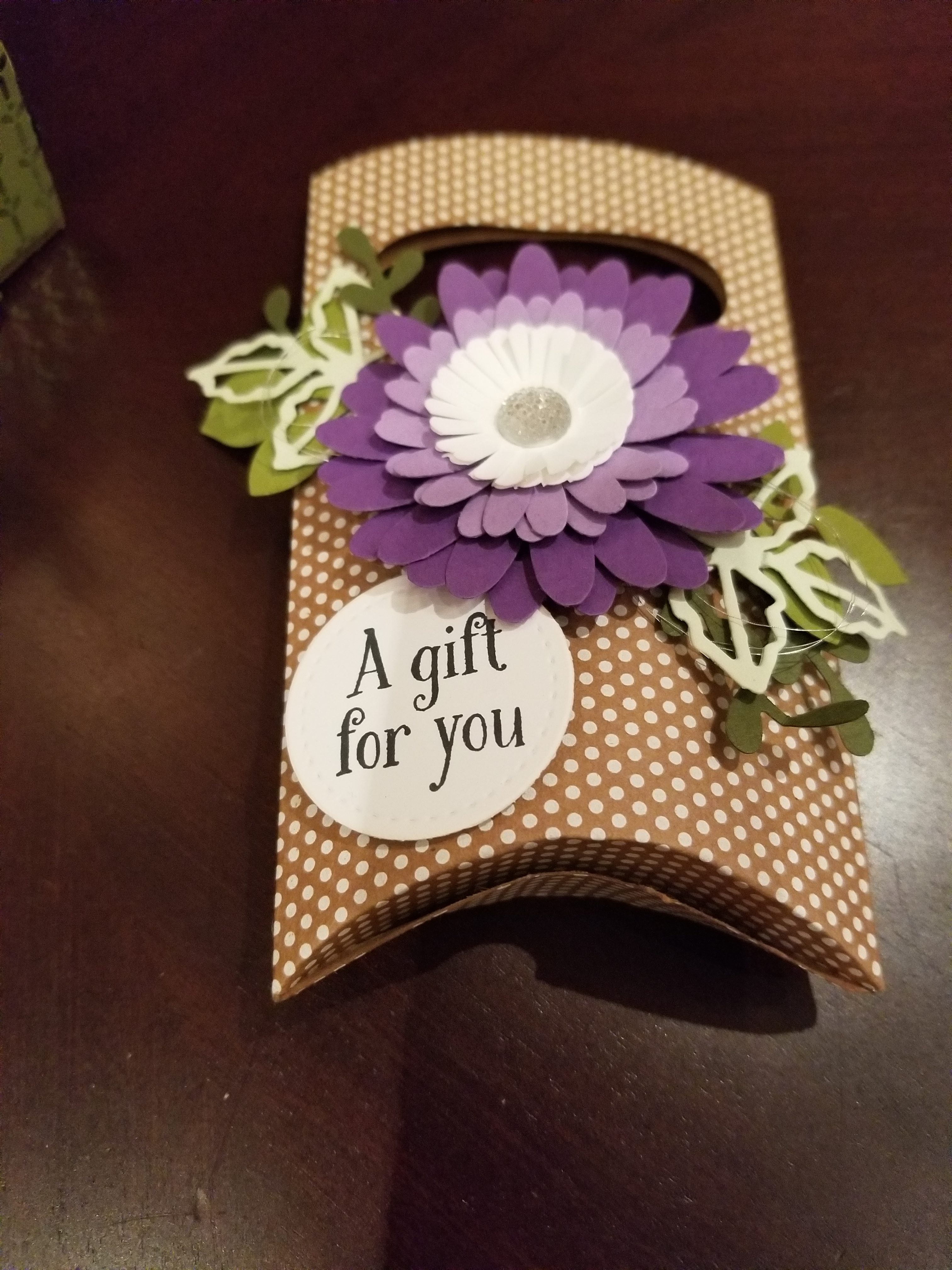 A fun twist on the pillow box.  So easy to miss in the catalog! (pg. 172)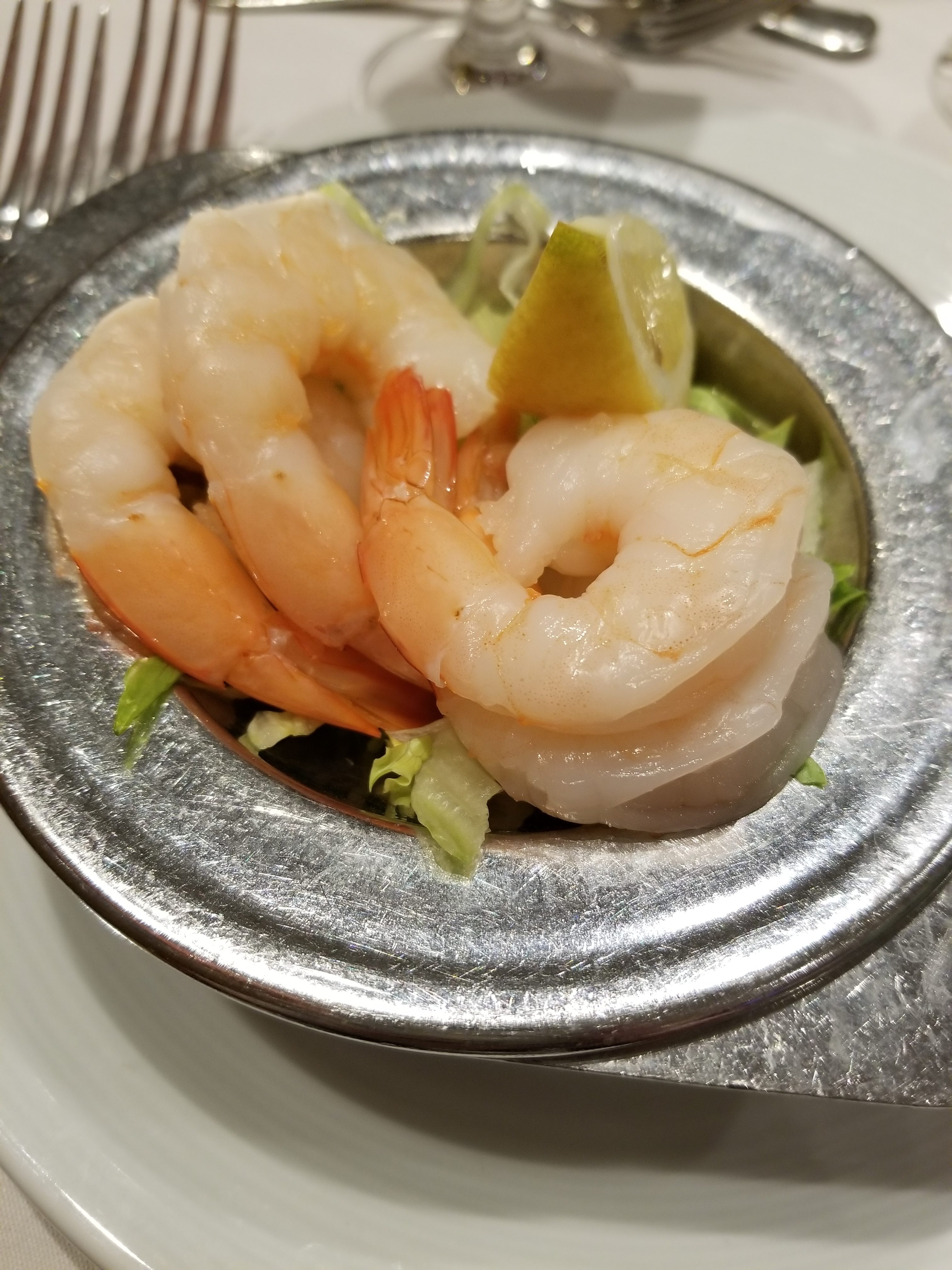 Time to take a break from looking at cards to go eat dinner on the cruise ship.
I love shrimp cocktail!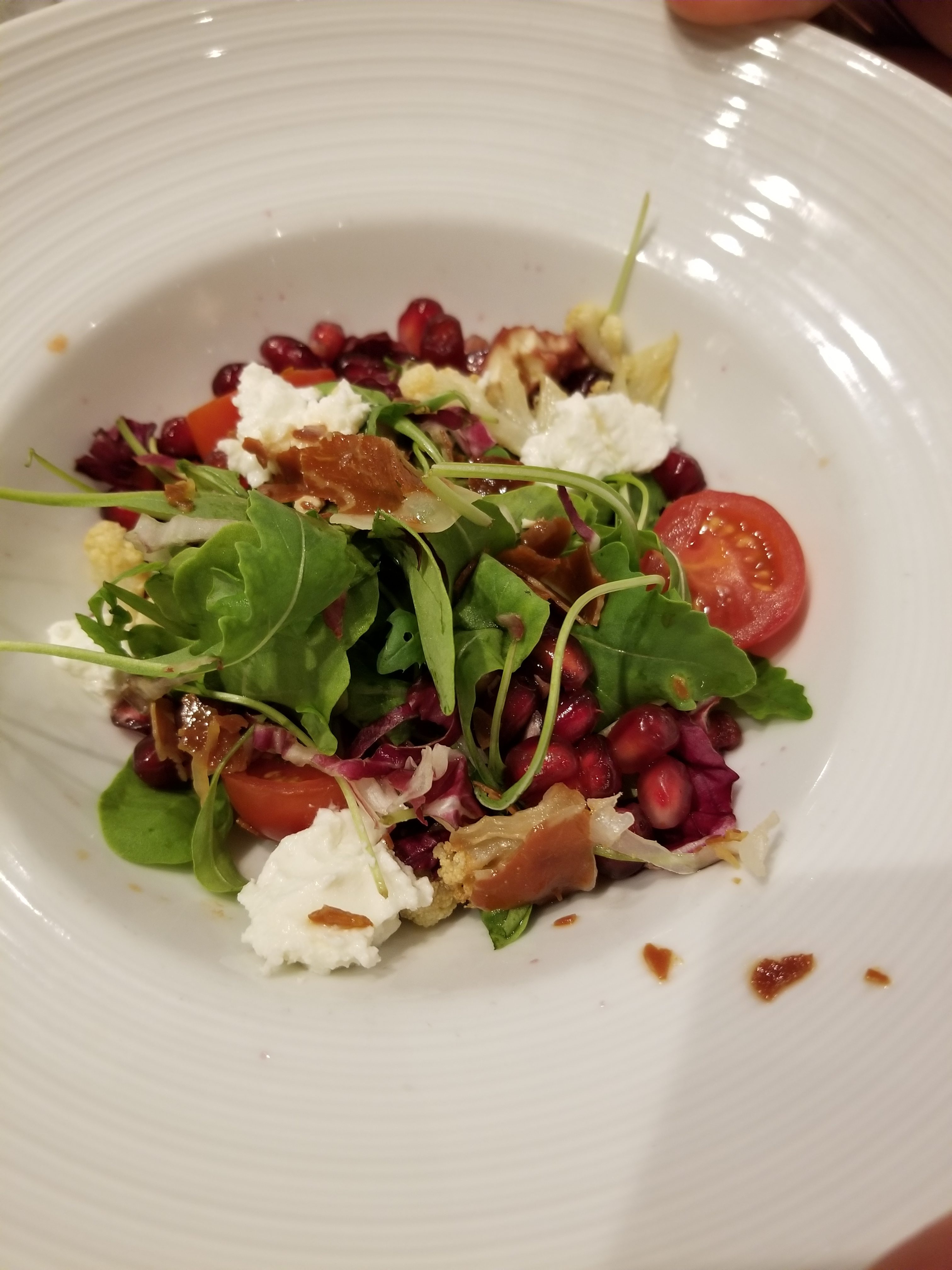 Presentation is everything in both cards and food!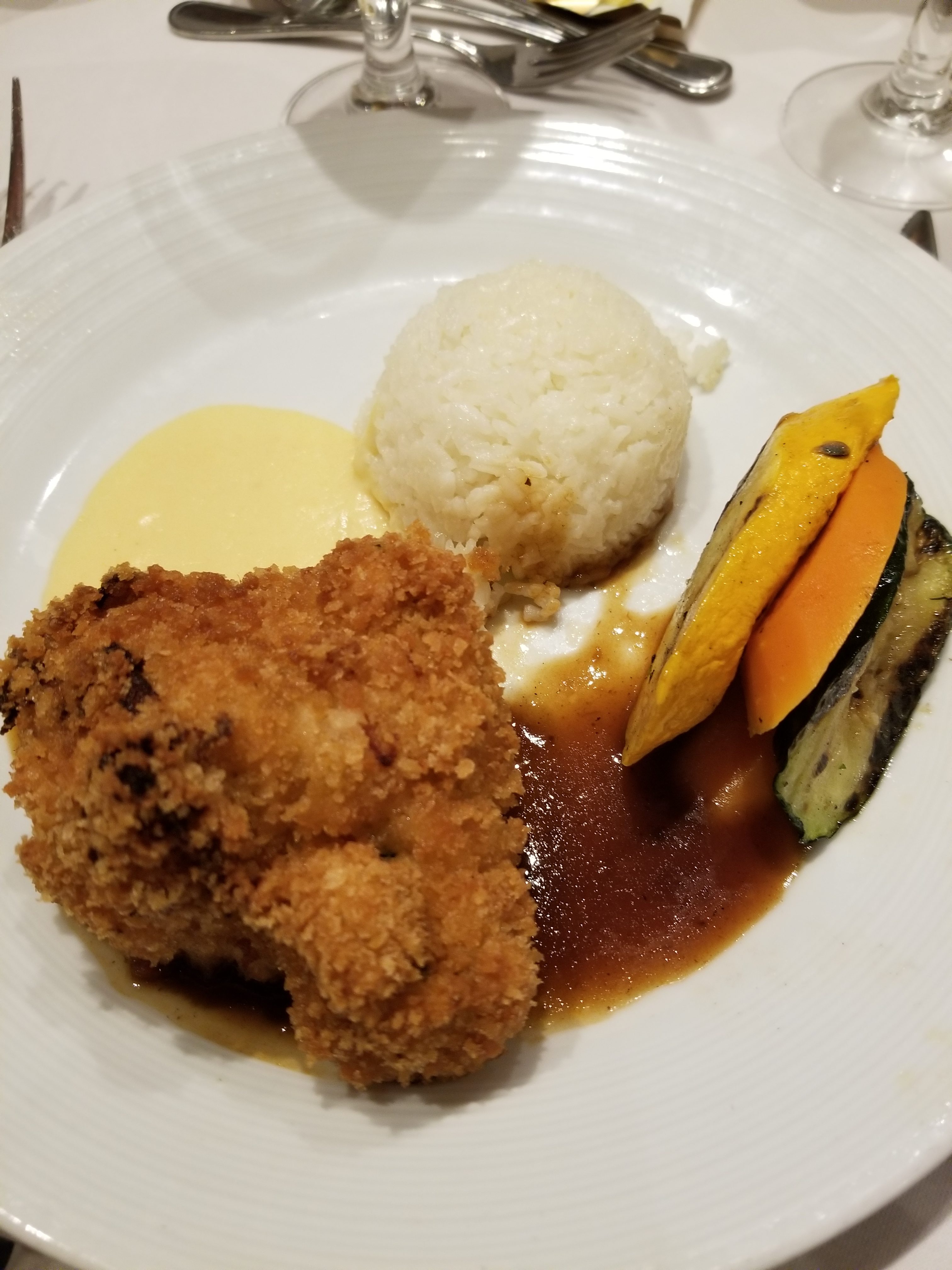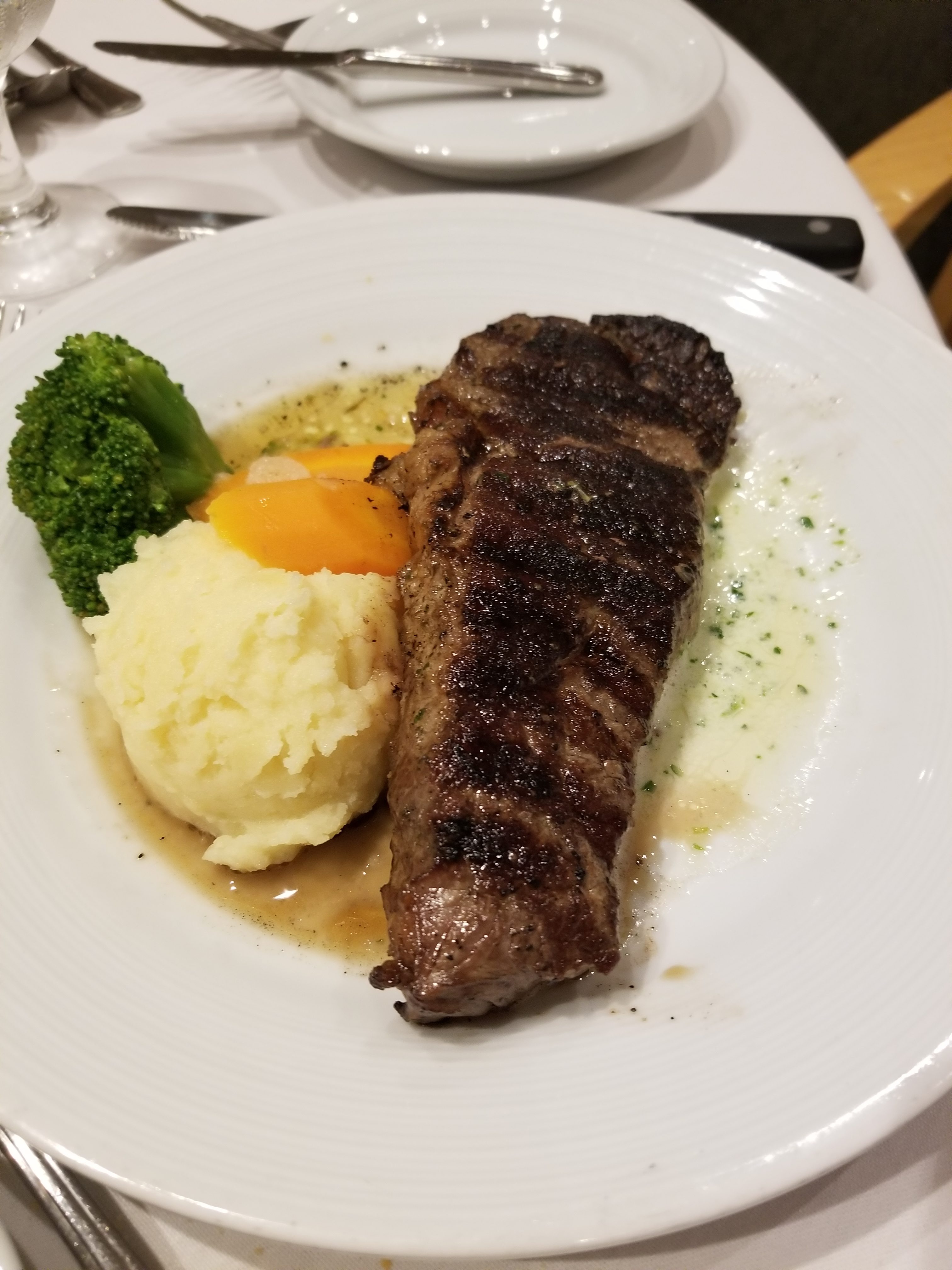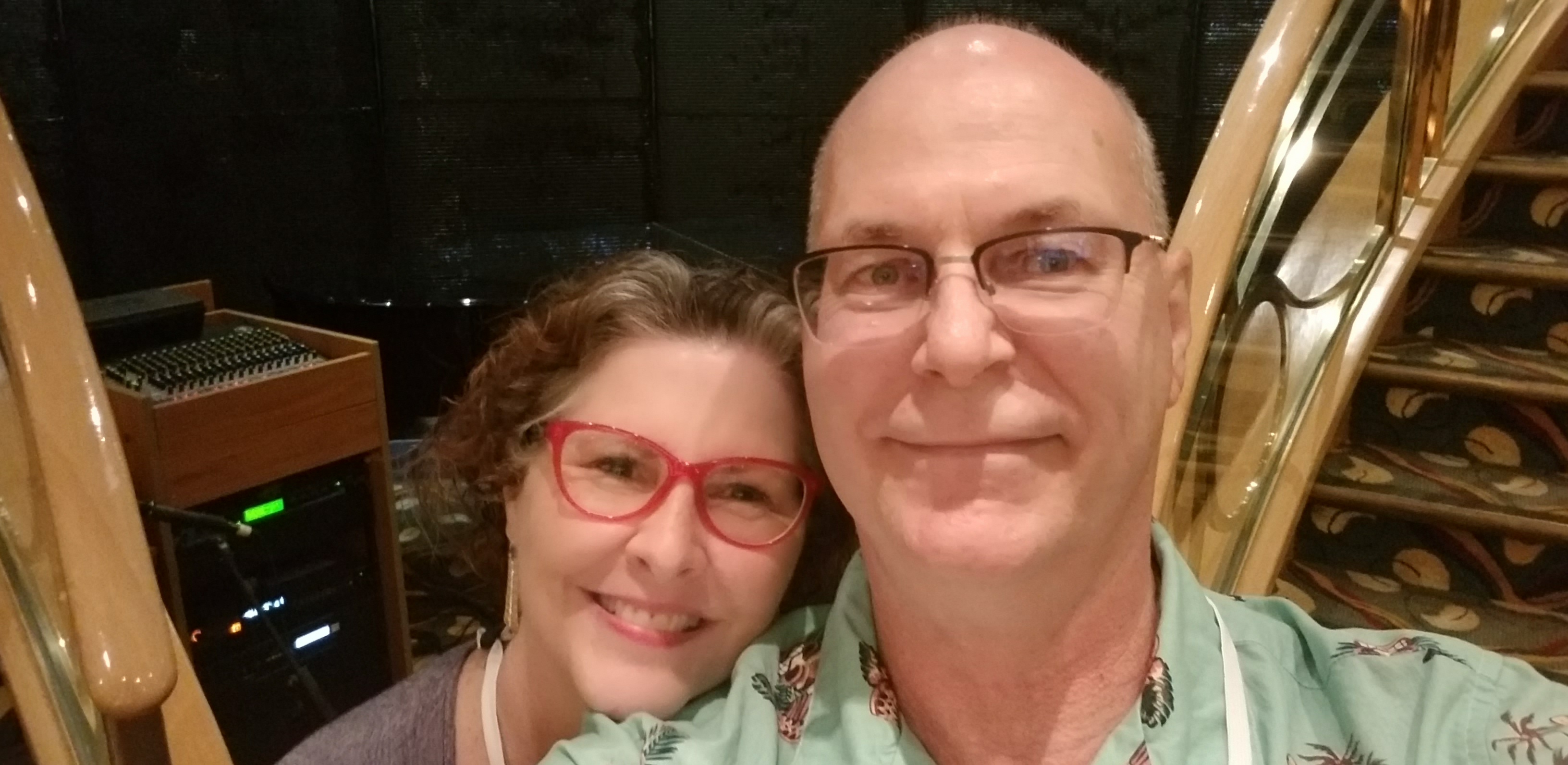 What a great day!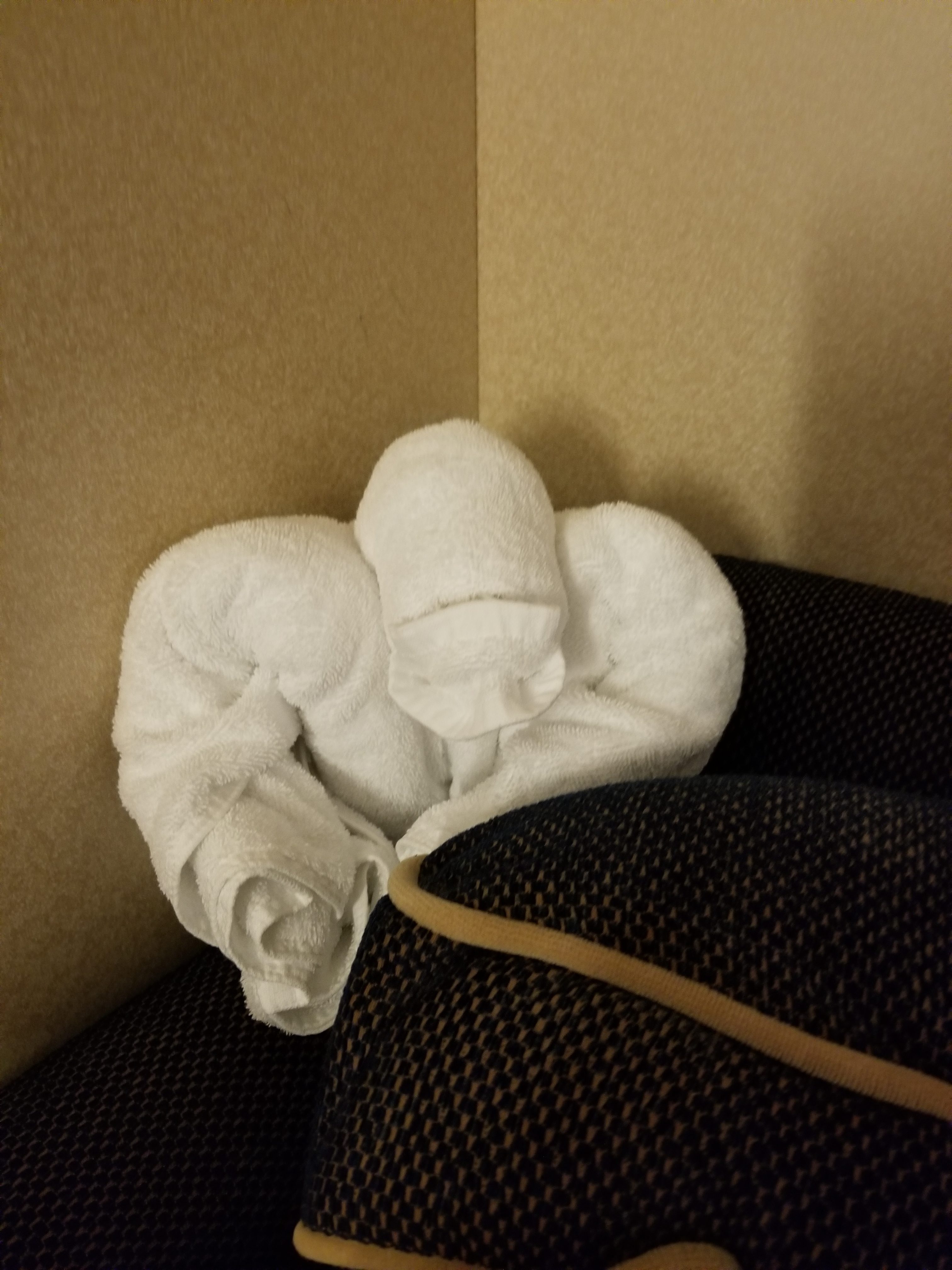 I think our crew left us a gorilla towel creature back in our cabin.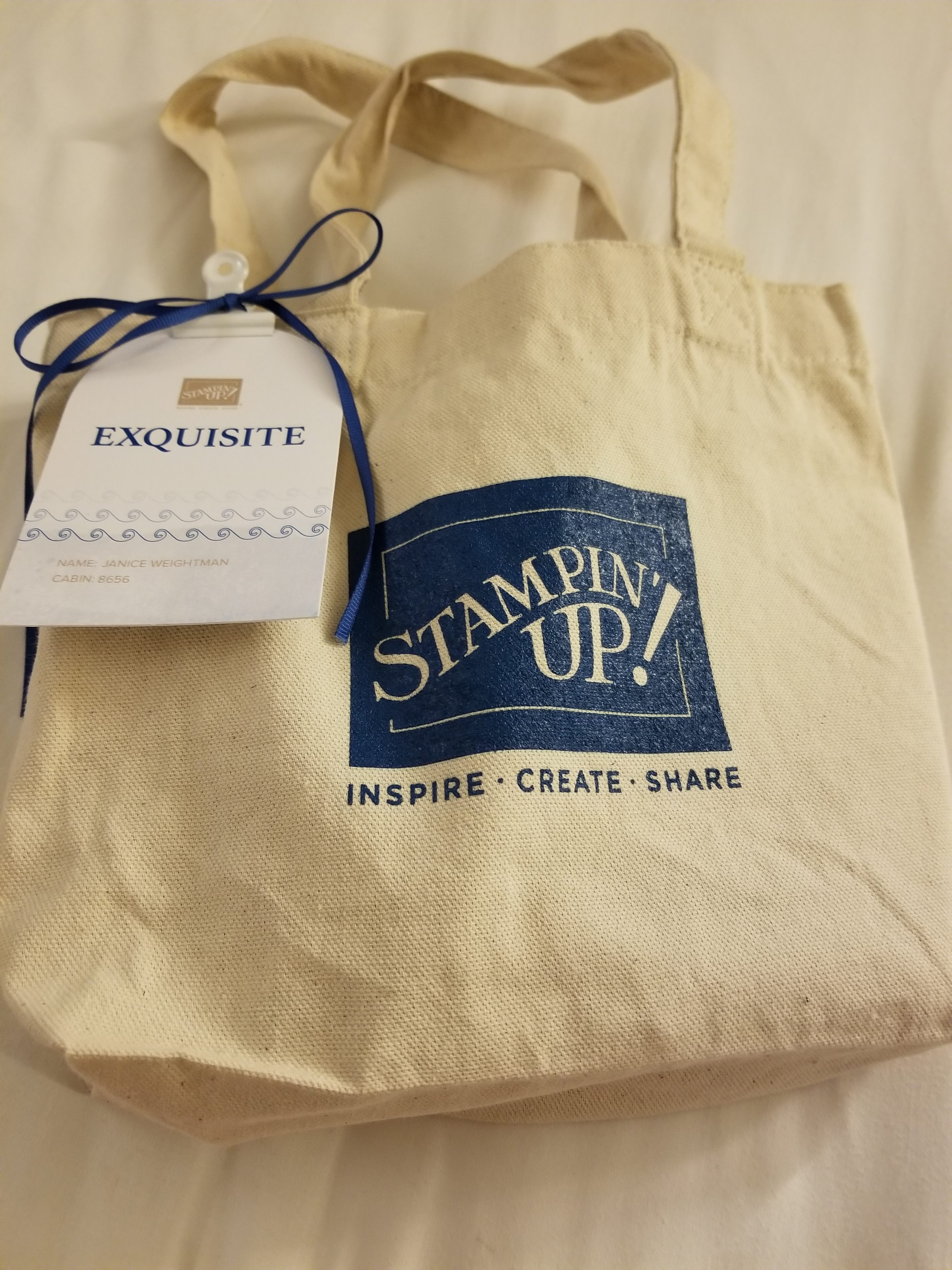 Time for our nightly pillow gift.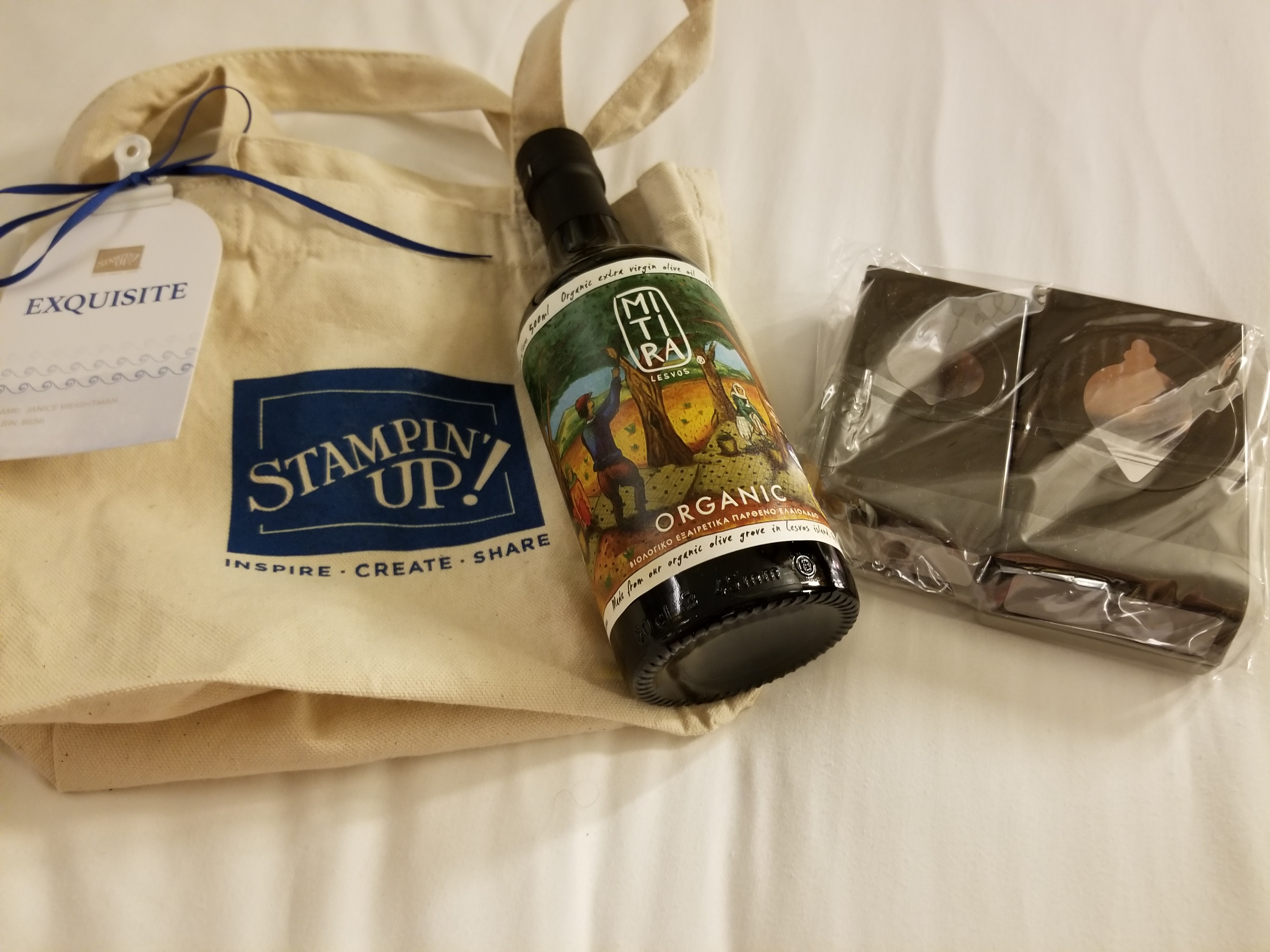 A bottle of Greek Olive Oil!  We did get it home in one piece.  Delicious!  Plus, two new punches.
Winner for today's drawing:  Carol Busby
Look for happy mail!
Saturday Smiles…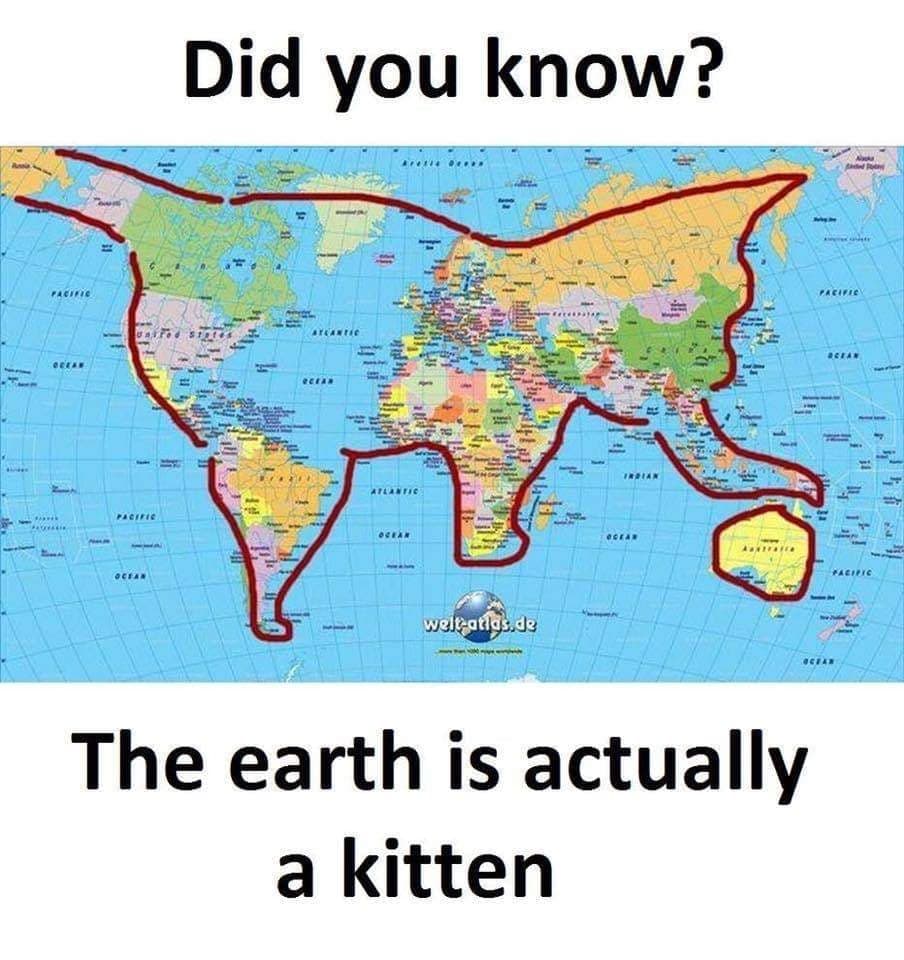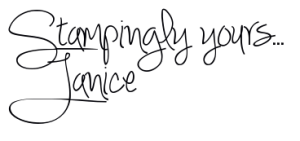 Join
my StampaHOWLics Group!
Shop
Now!
Request a
new Stampin' Up! Catalog