#787 – At Sea Again – August 12, 2019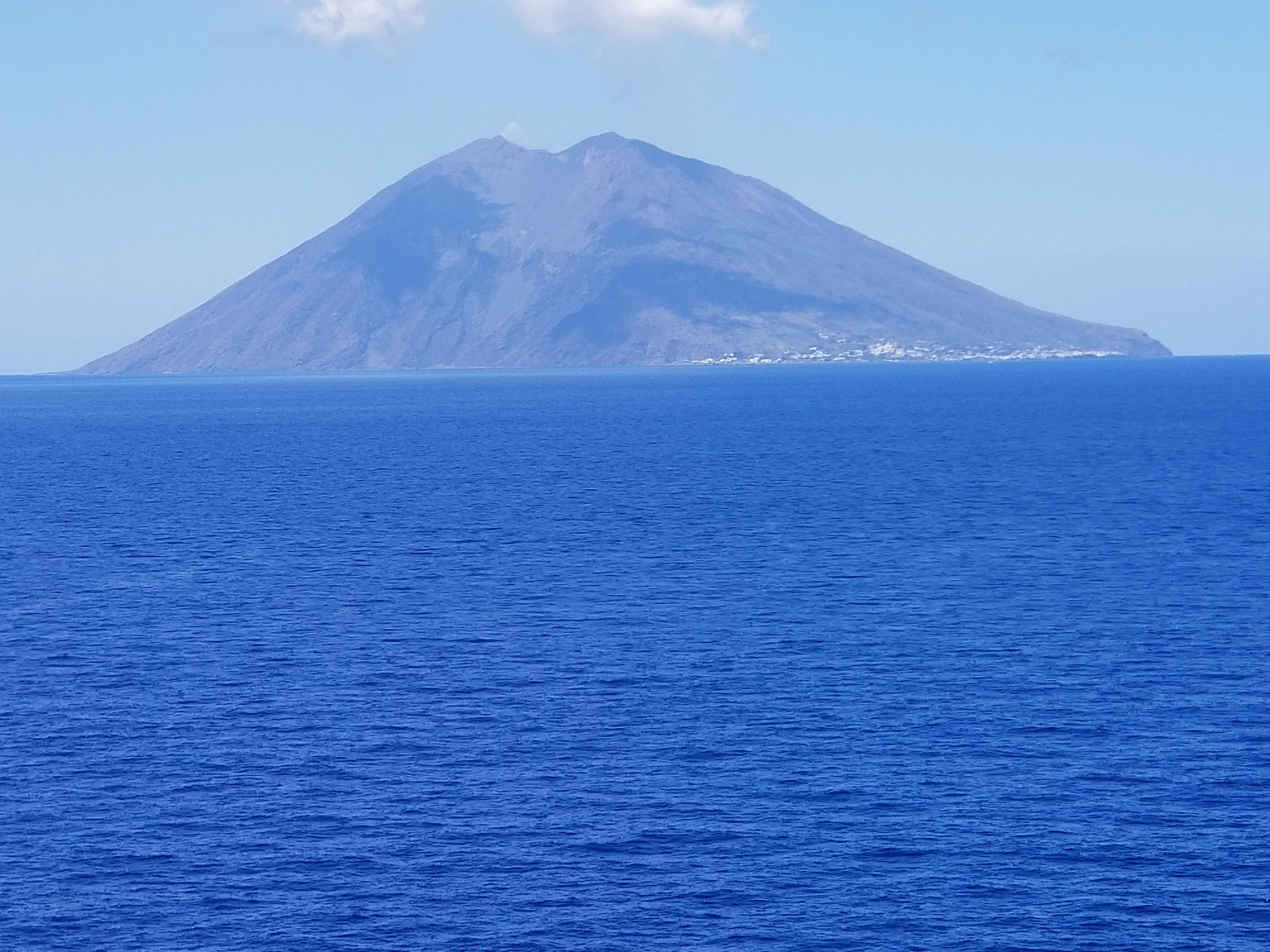 Leaving Greece (Sat., July 13 – Day 7 of cruise) and heading back to Rome.  We passed by Stromboli, an active volcano off the north coast of Italy.  Several hundred people live at the base of this volcano.  A hiker was killed earlier in the week, due to an eruption.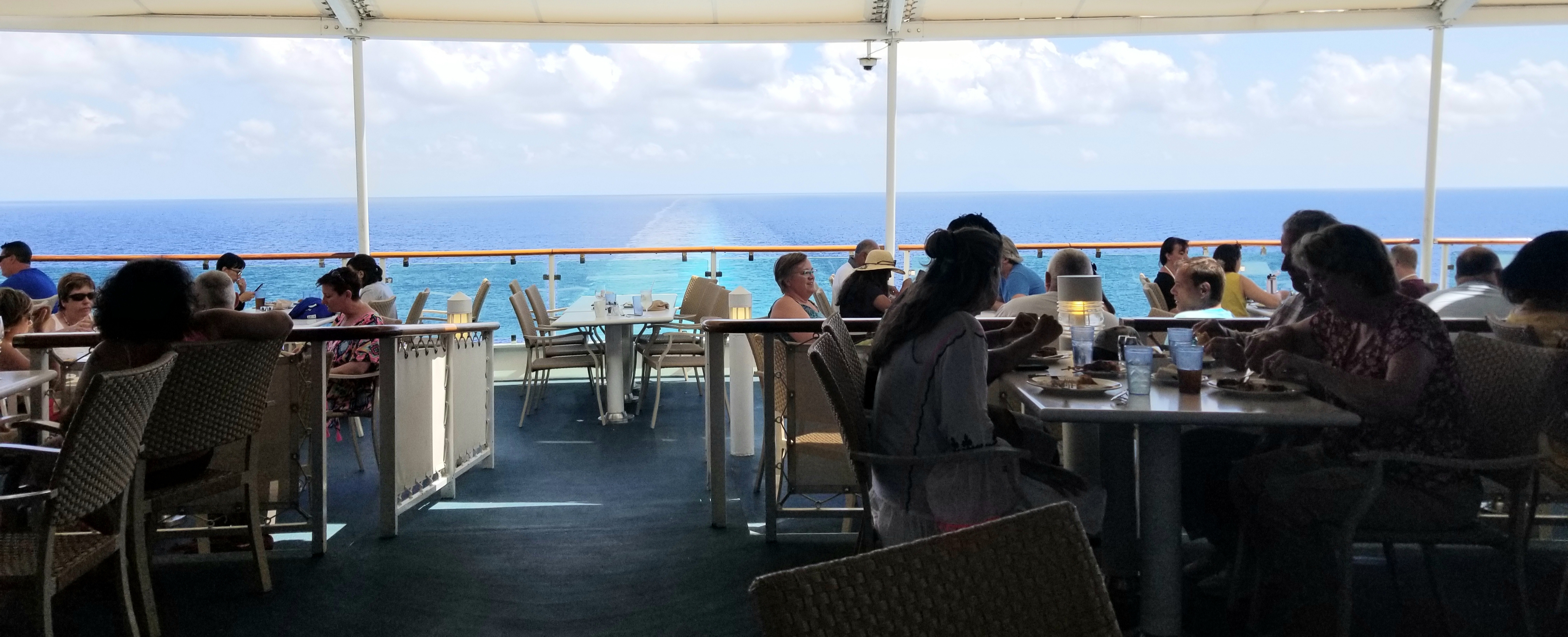 Our breakfast view at the back of the ship.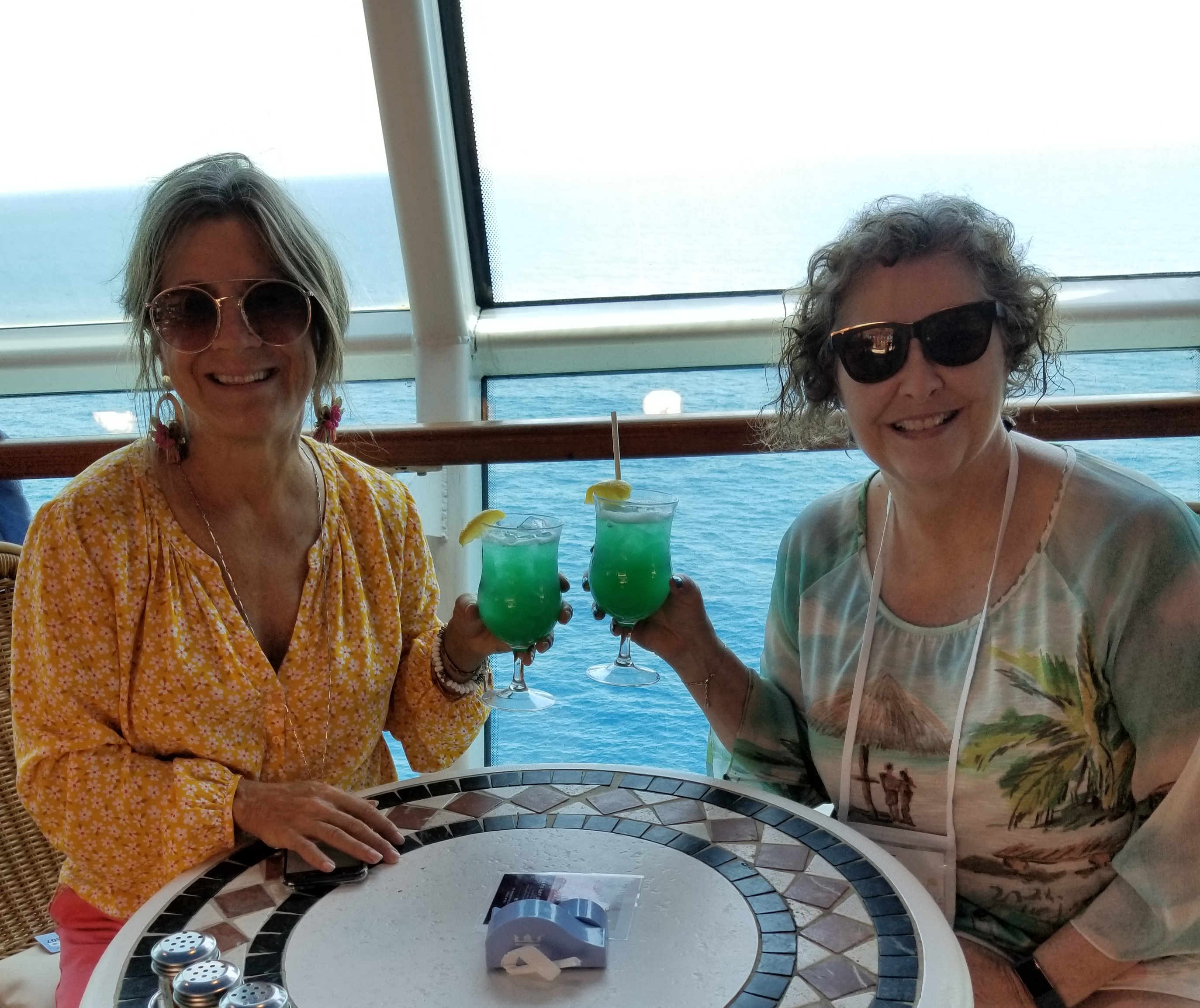 Met up with my friend, Jan Wakeland.  We had a toast for our friend, Patty Bennett.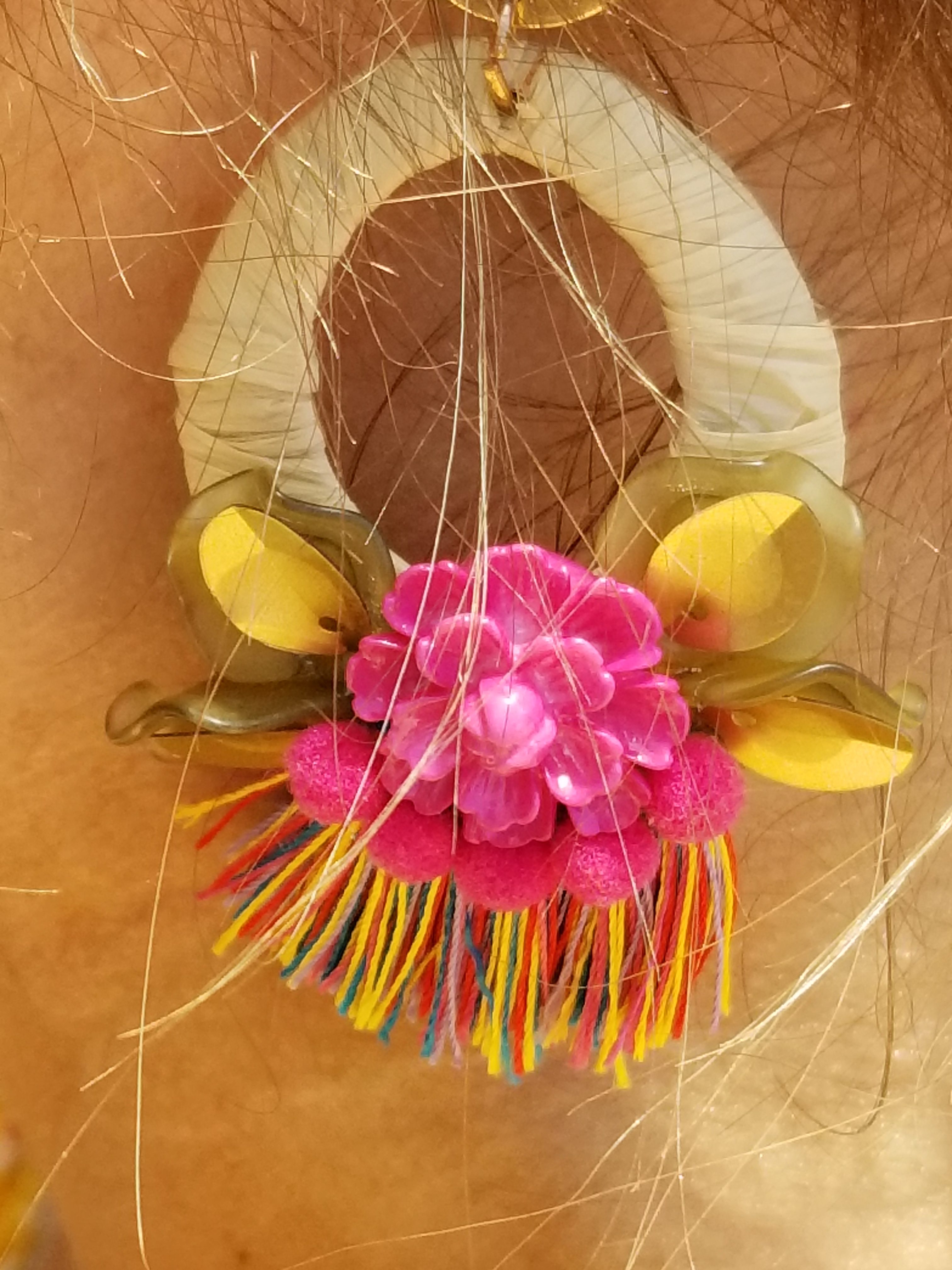 I liked Jan's earrings so much, that I had to get a picture.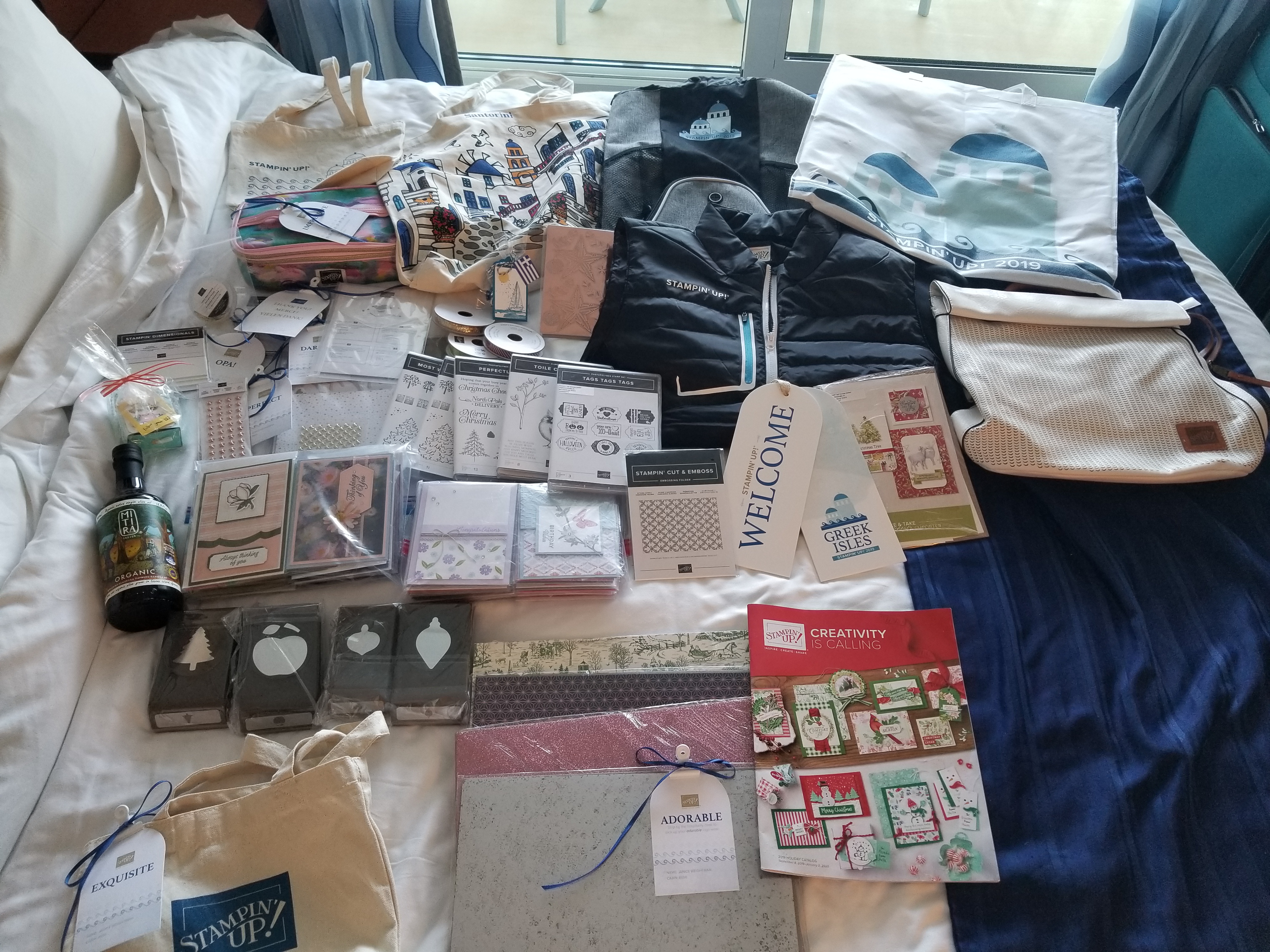 Here are all of the SU gifts from the trip.  We truly did need another suitcase!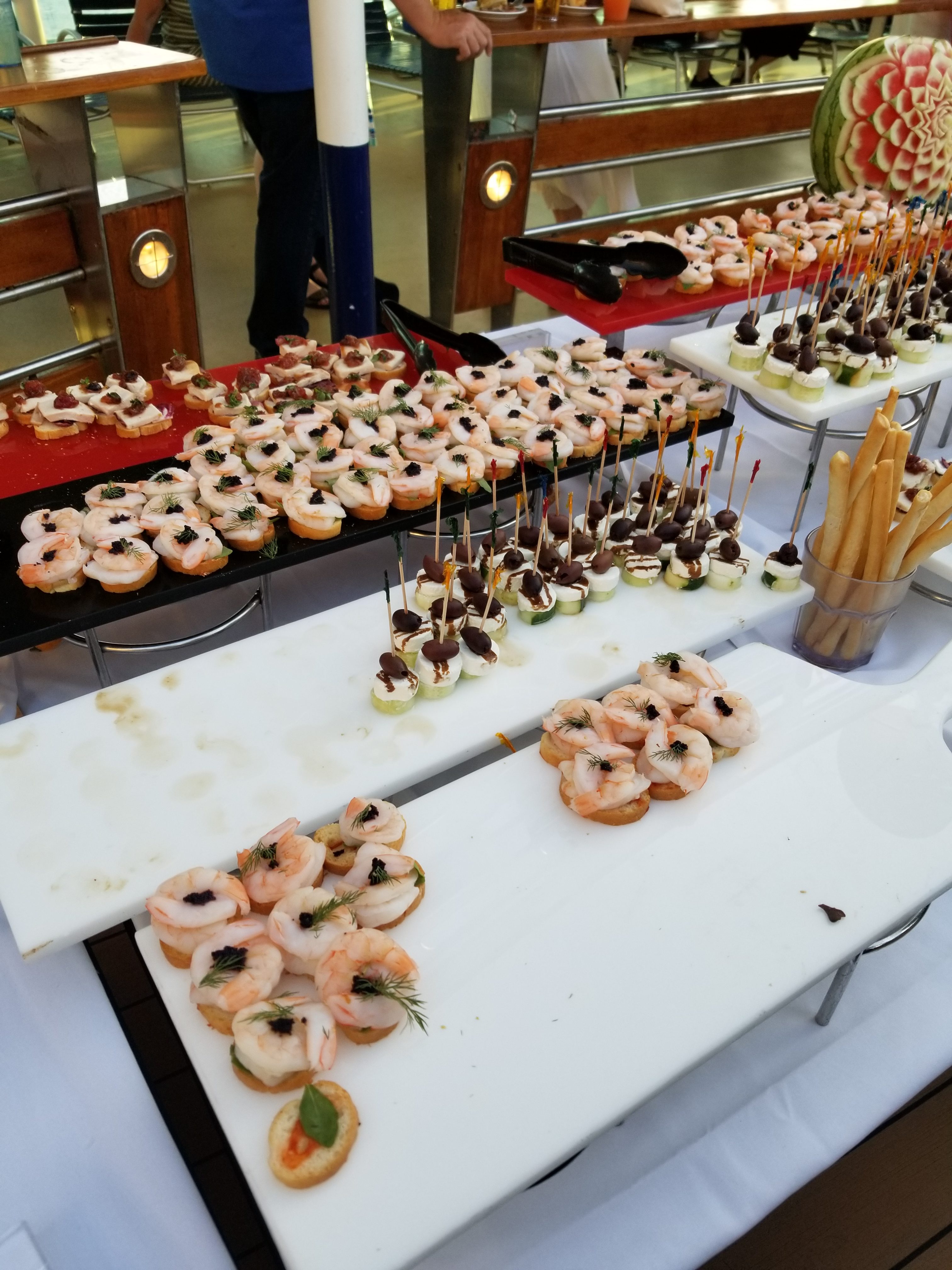 "Goodbye Greece Party" from SU. Why?  Because we never have enough food on the cruise ship. 🙂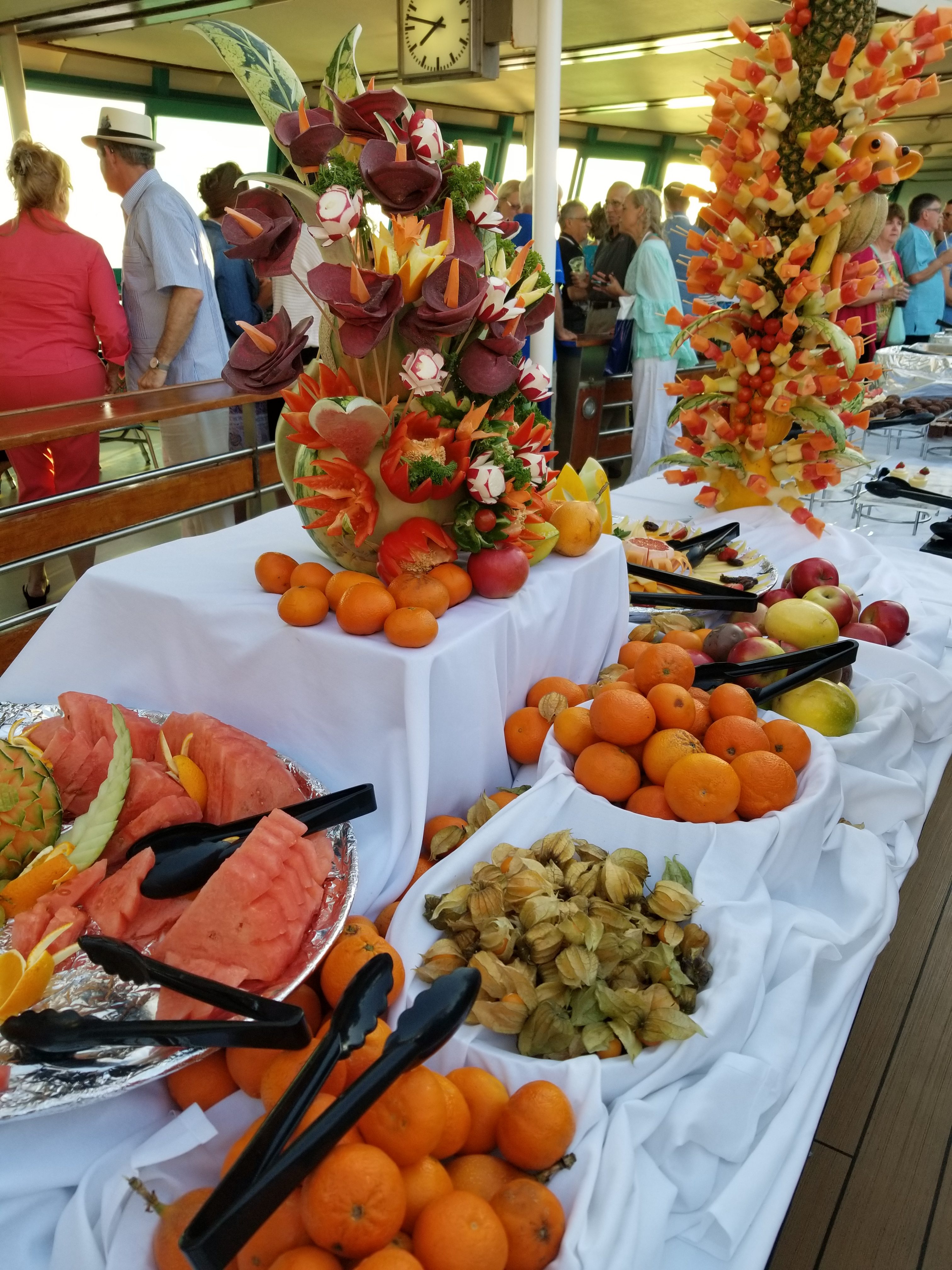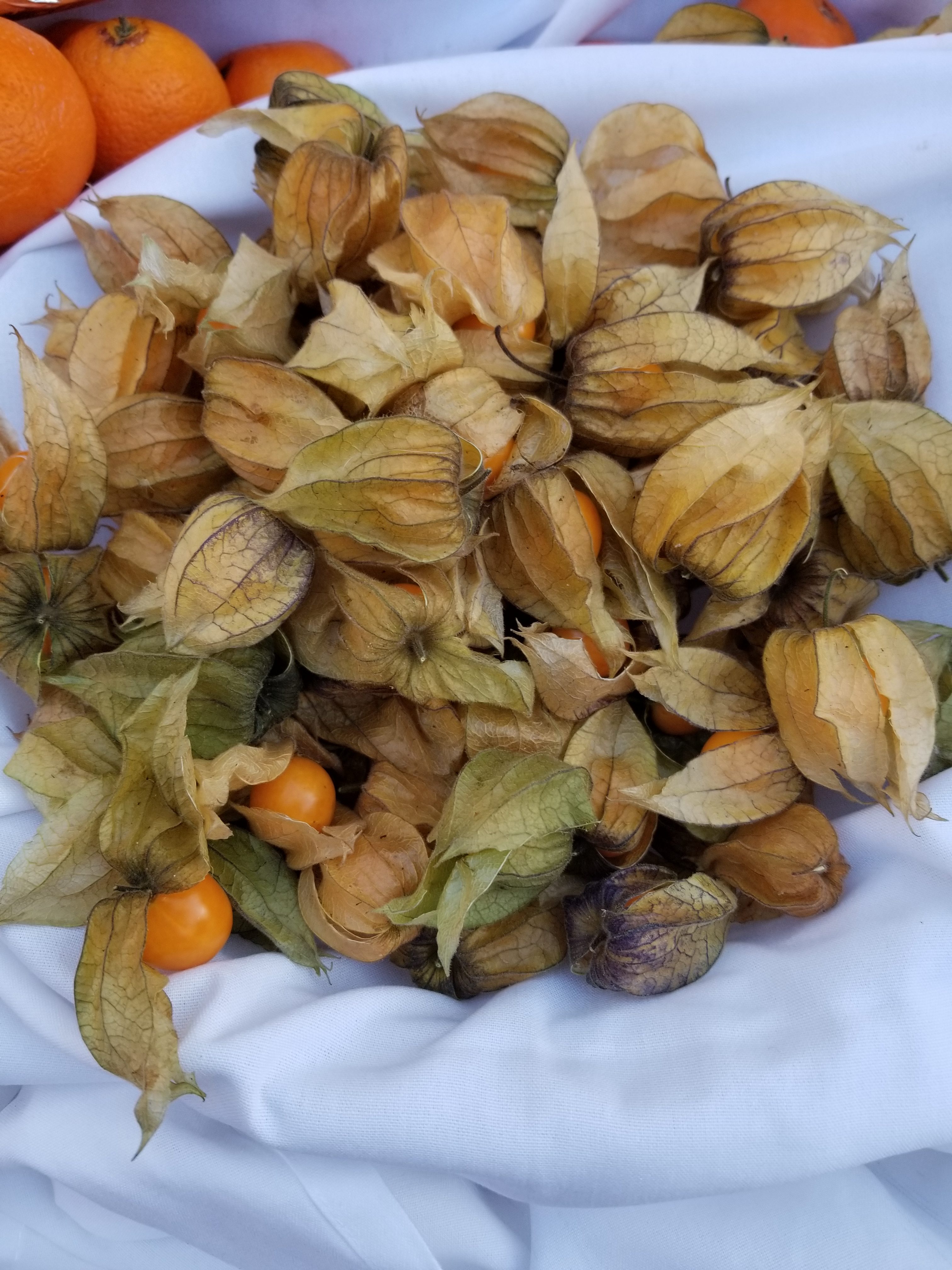 Husk tomatoes, or tomatillos.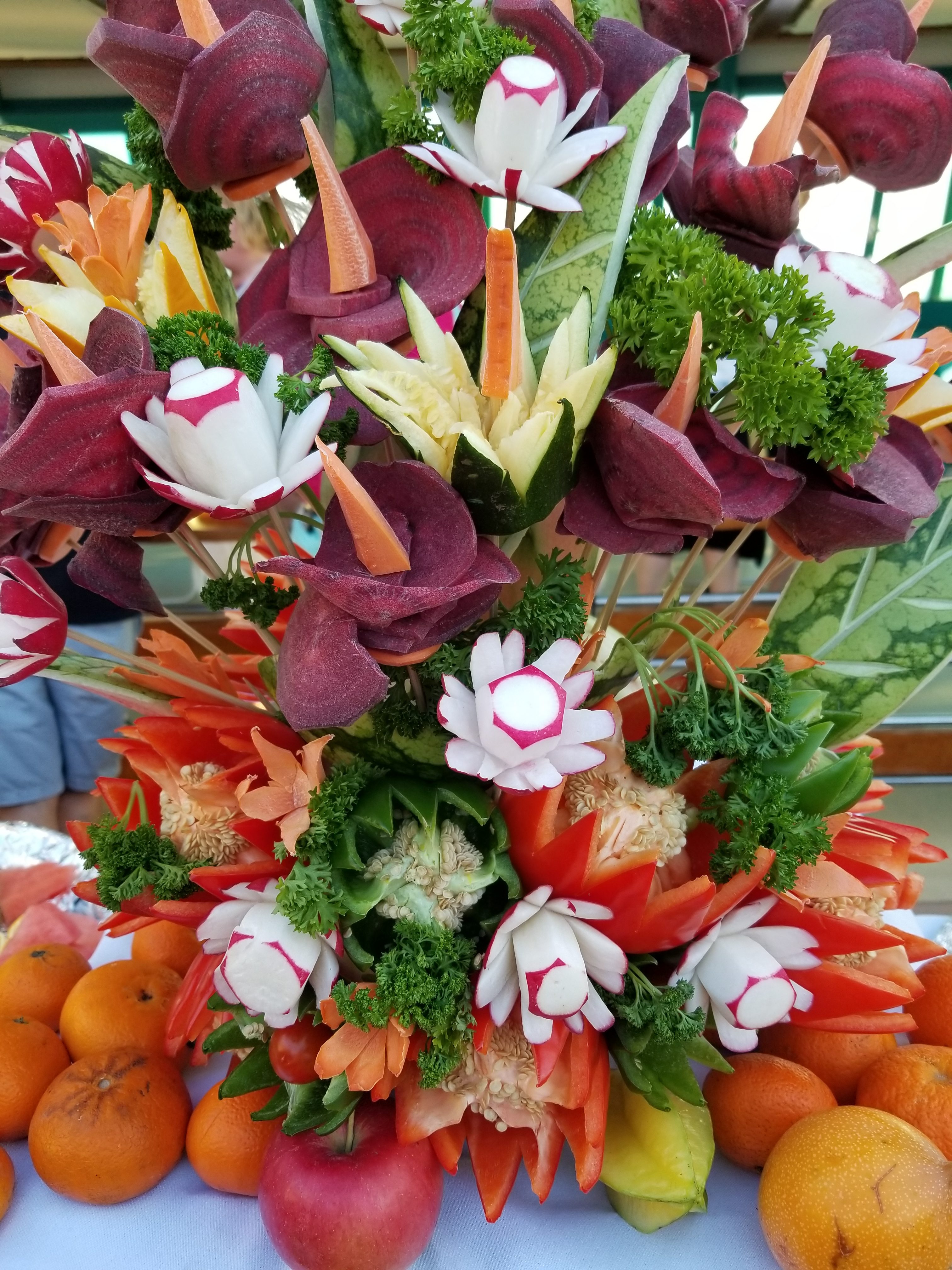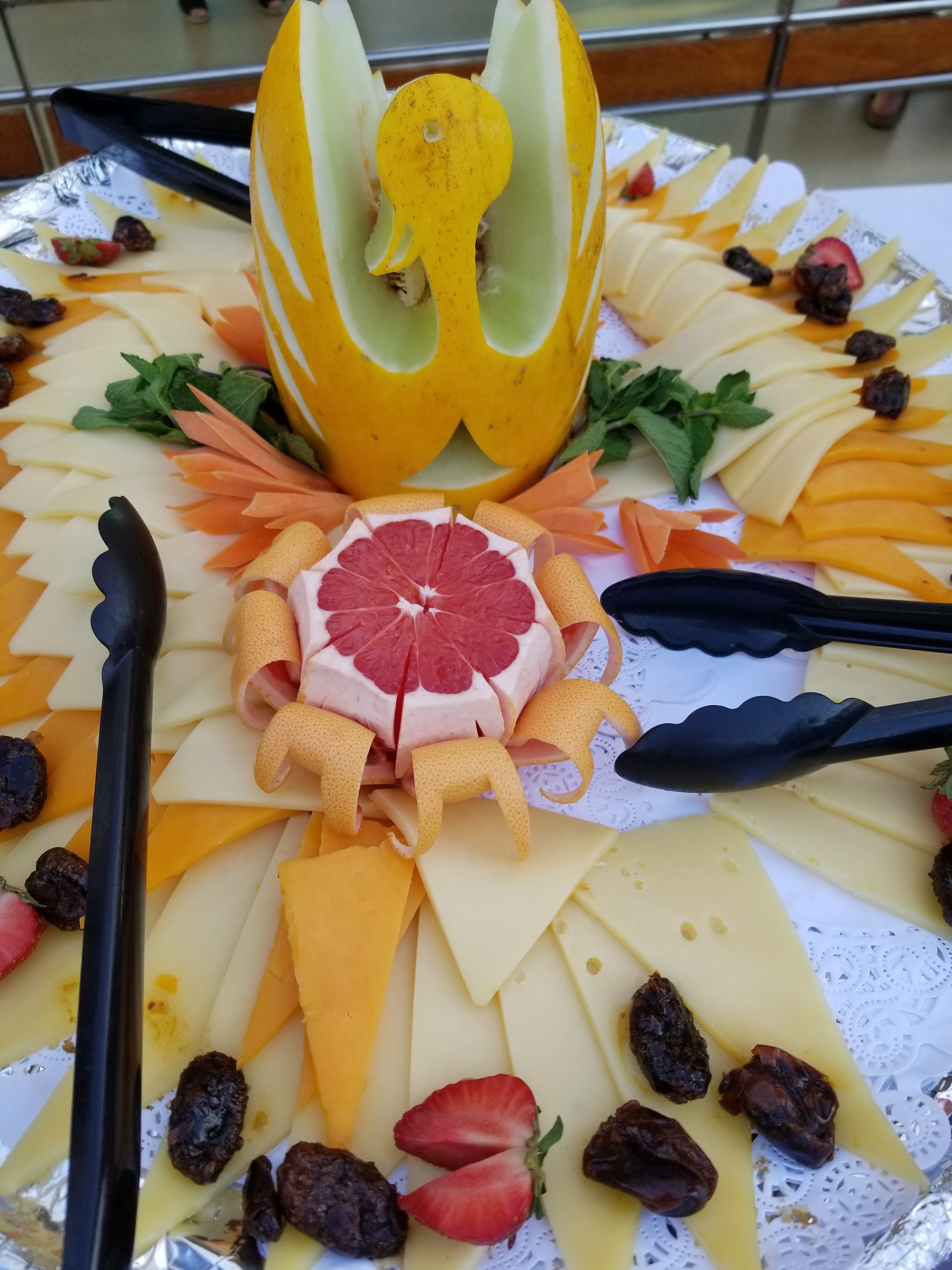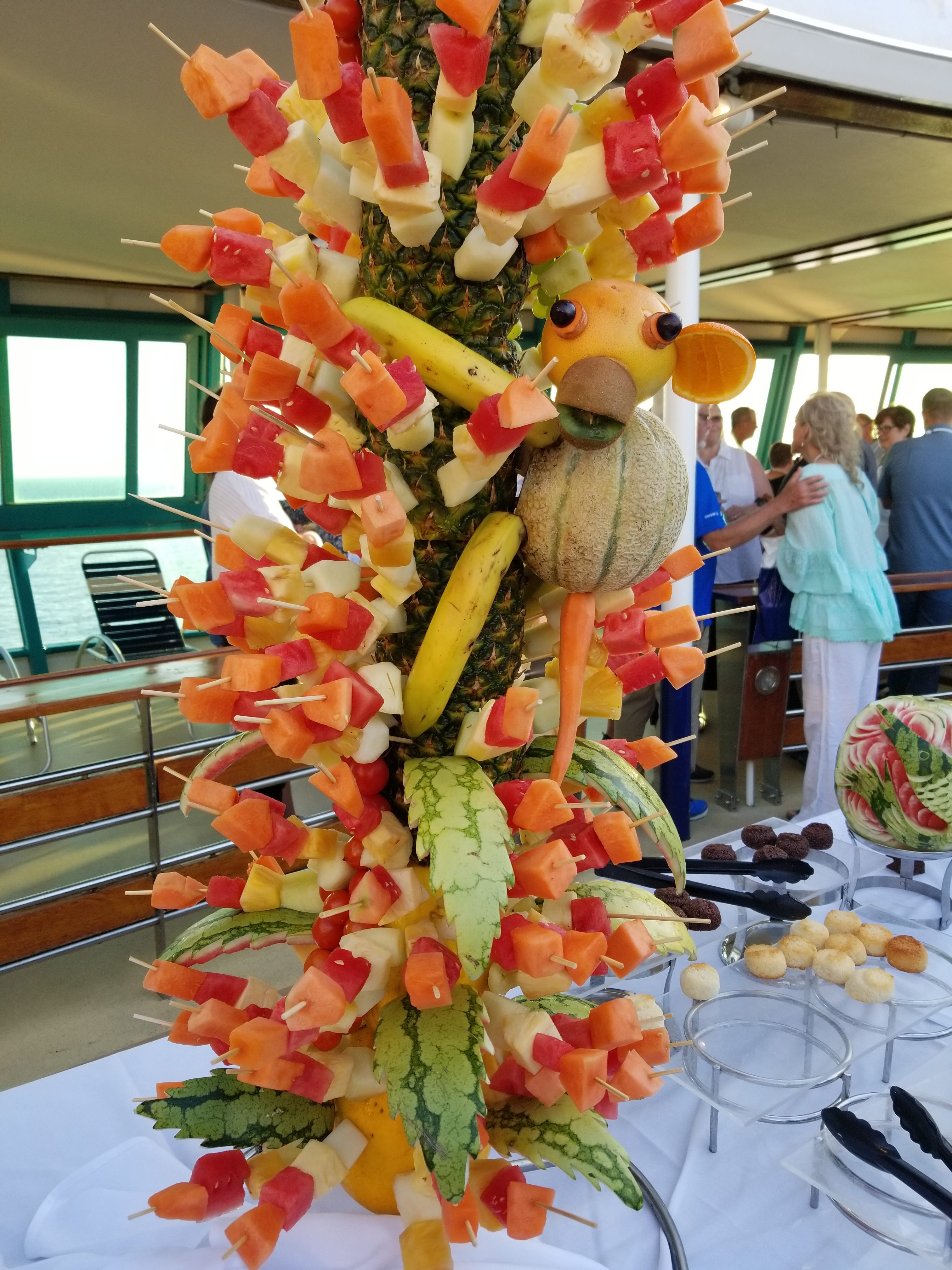 Now that is creativity!!!  Orion (our big cat), loves melon.  This tree would be his idea of heaven!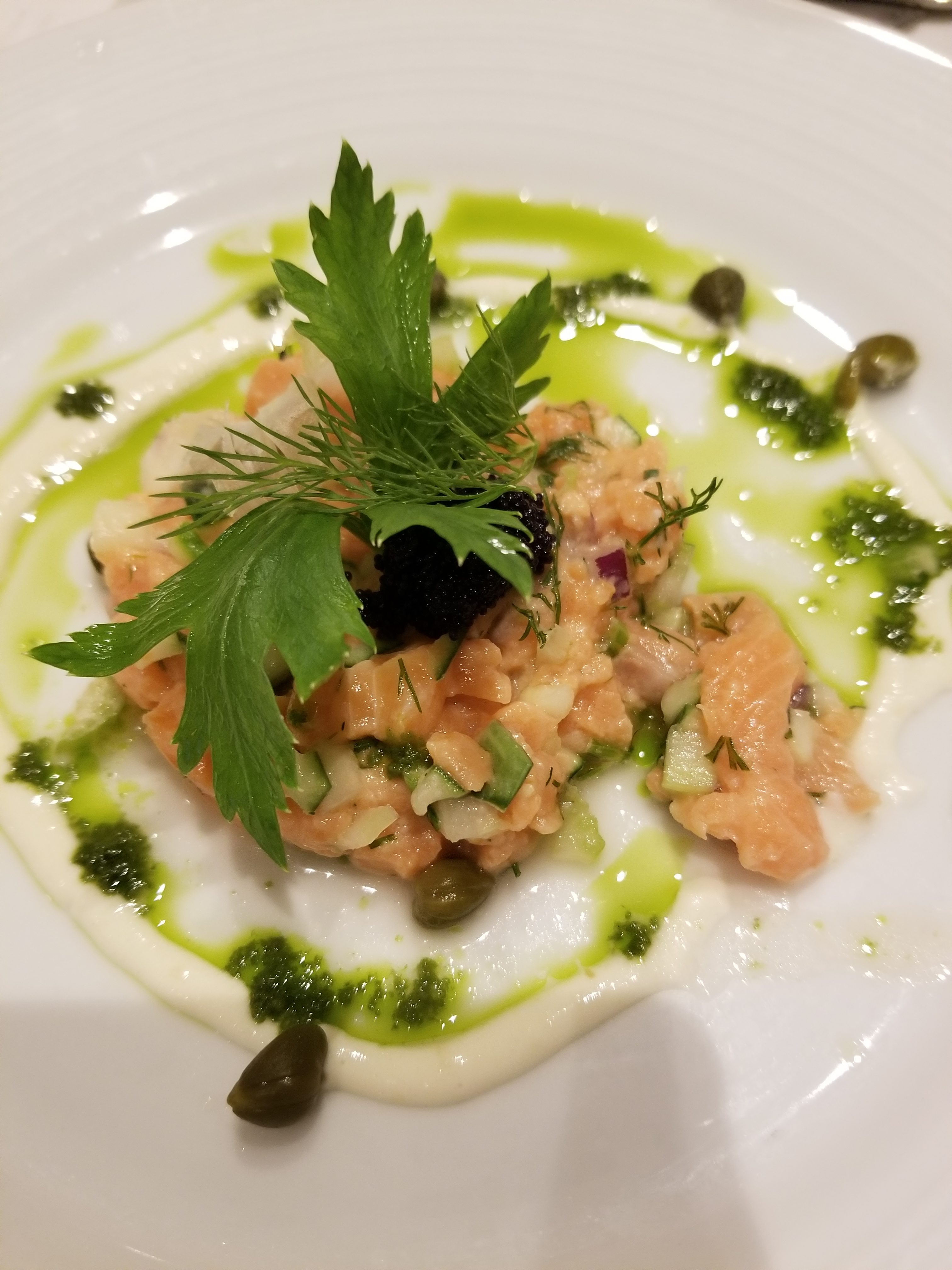 So after the "Goodbye Greece Party", it was time to head into the dining room, for our final cruise dinner.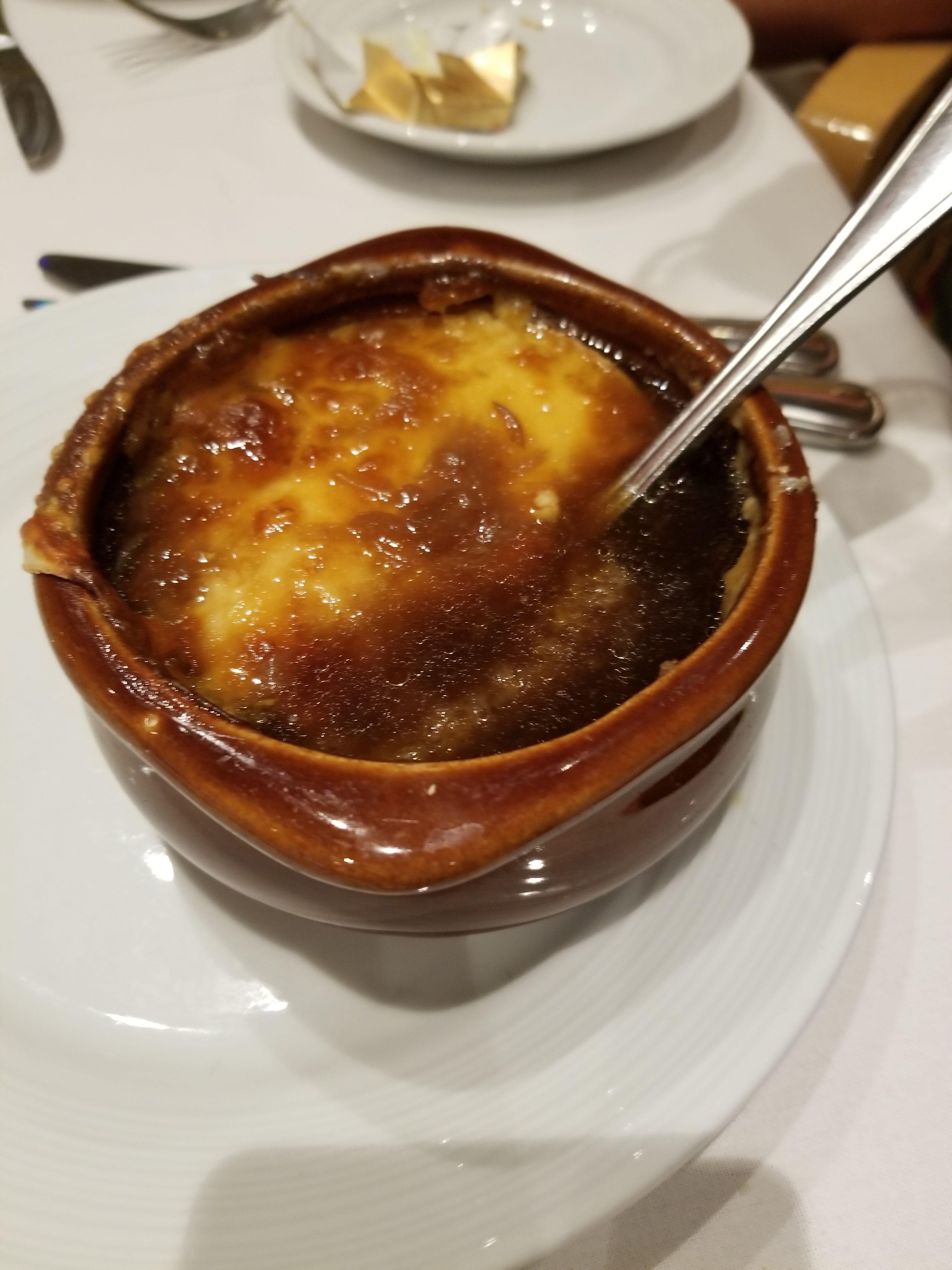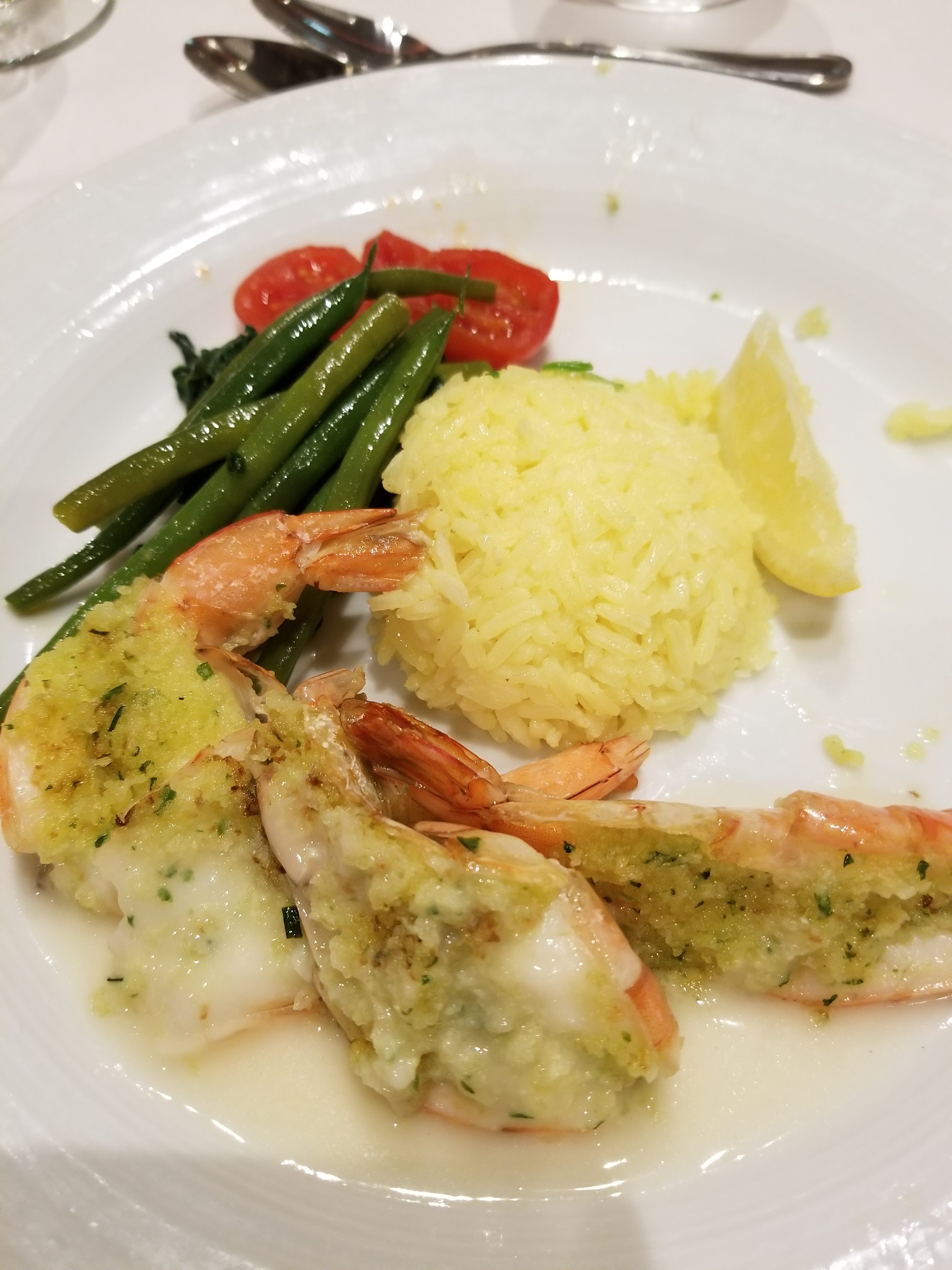 I will say this, meals have not been quite so "detailed" since we got home.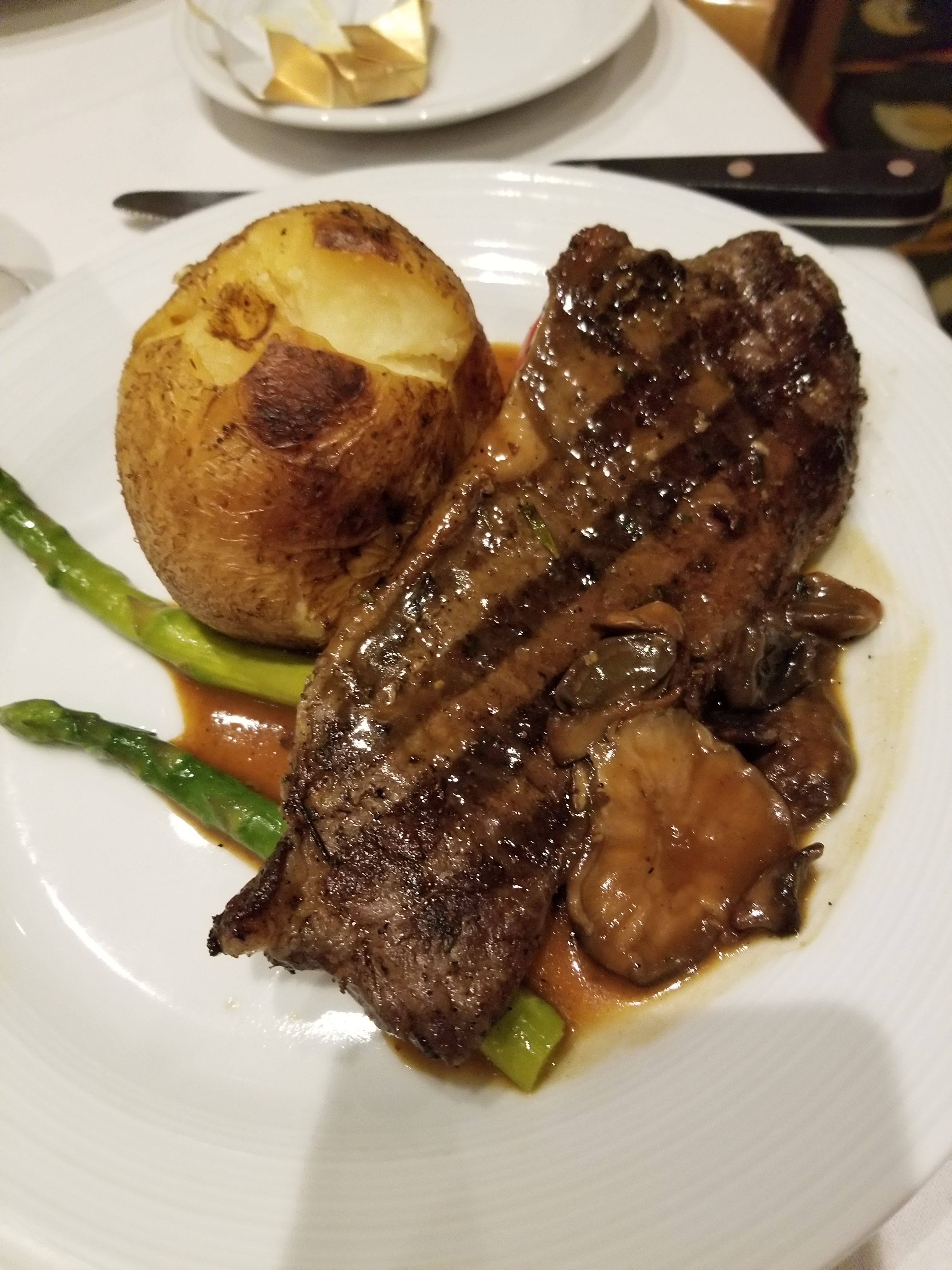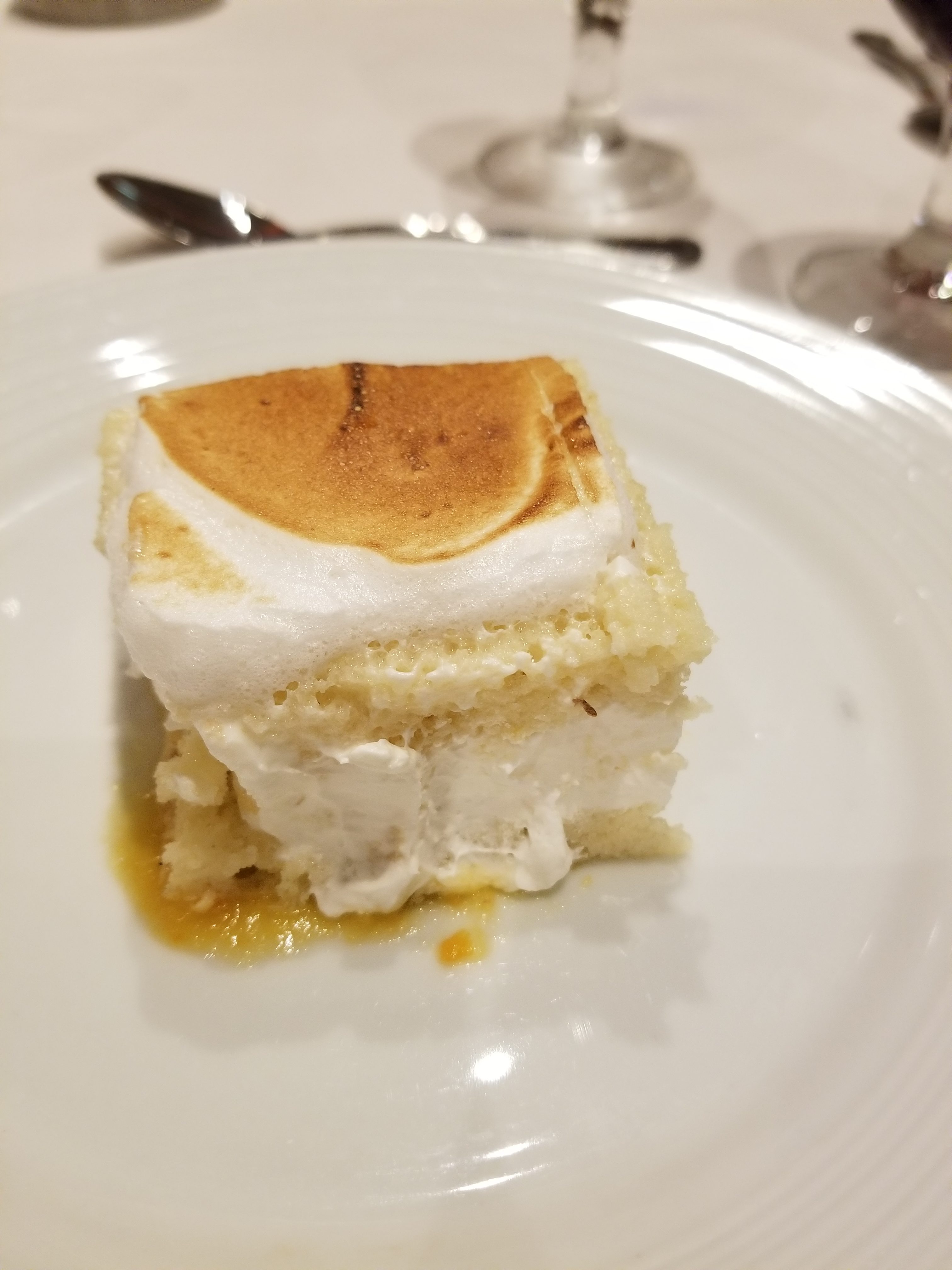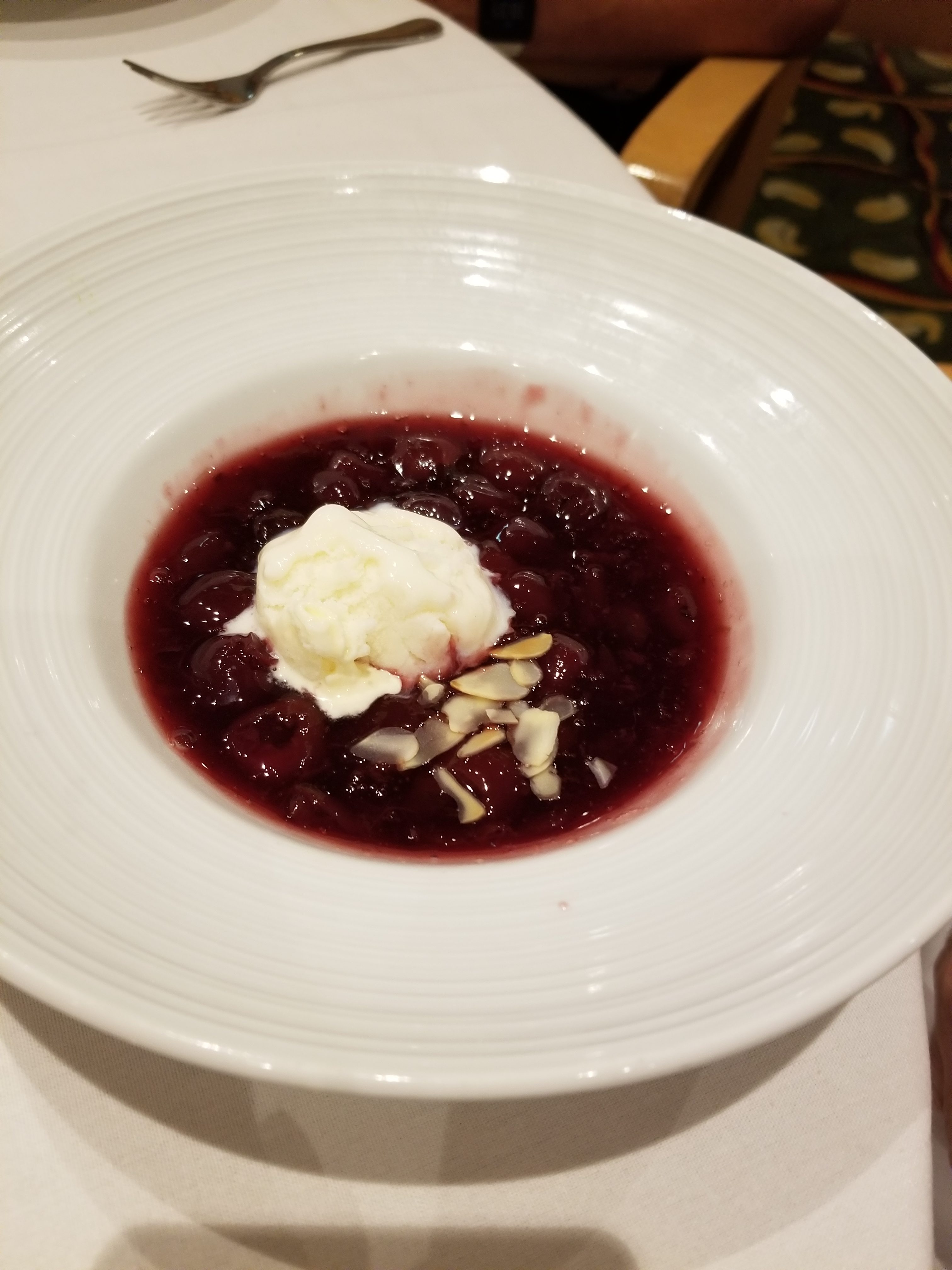 Are you full yet?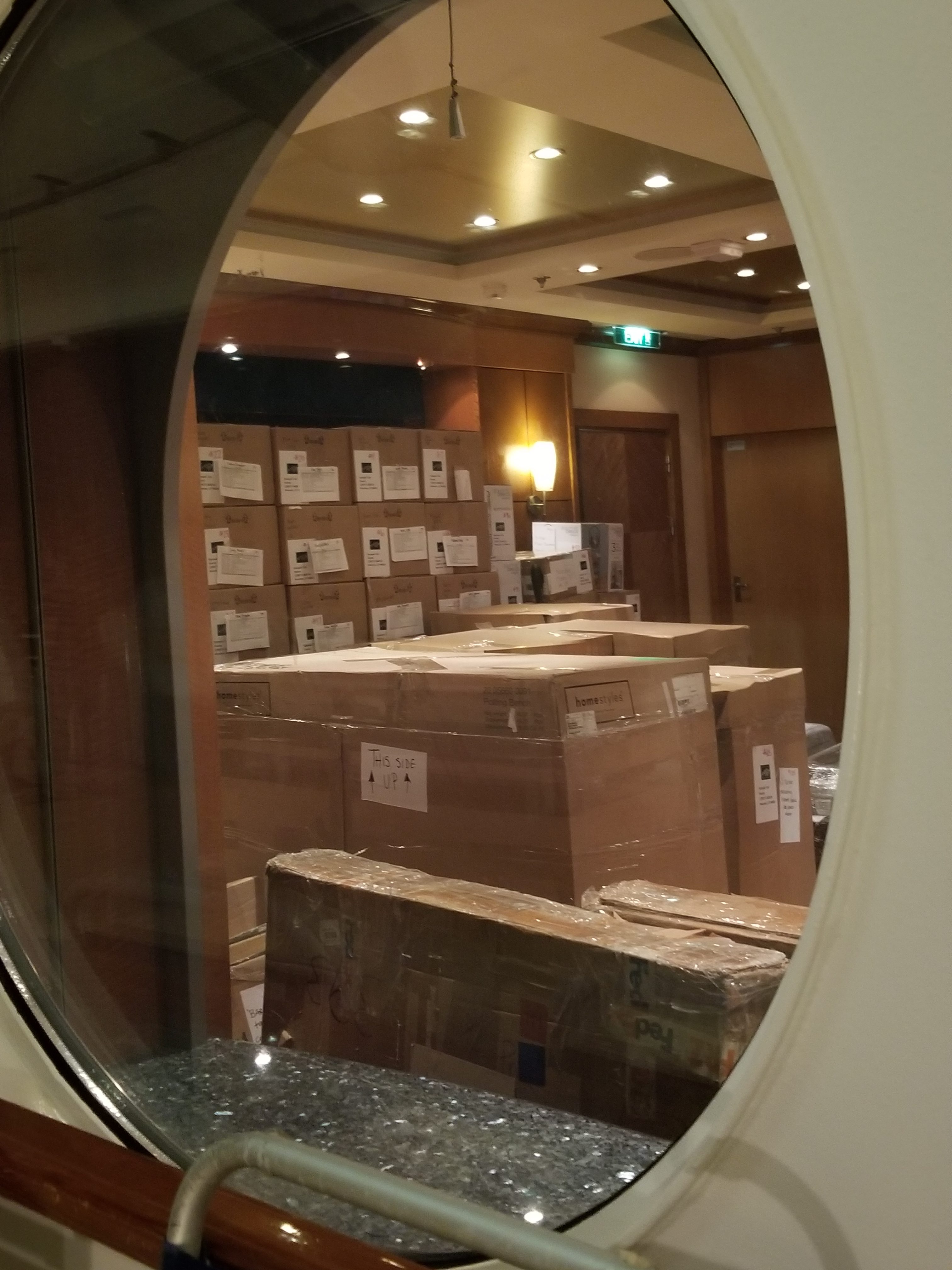 We took a walk around the cruise ship to try and burn off some of those calories, and noticed that the Hospitality Suite was all packed up ready to go.  They really have to hustle to get everything packed up.  The suite closed at 6 pm that night, so they got everything packed up in just a few hours.  Such fun and "sweet" memories!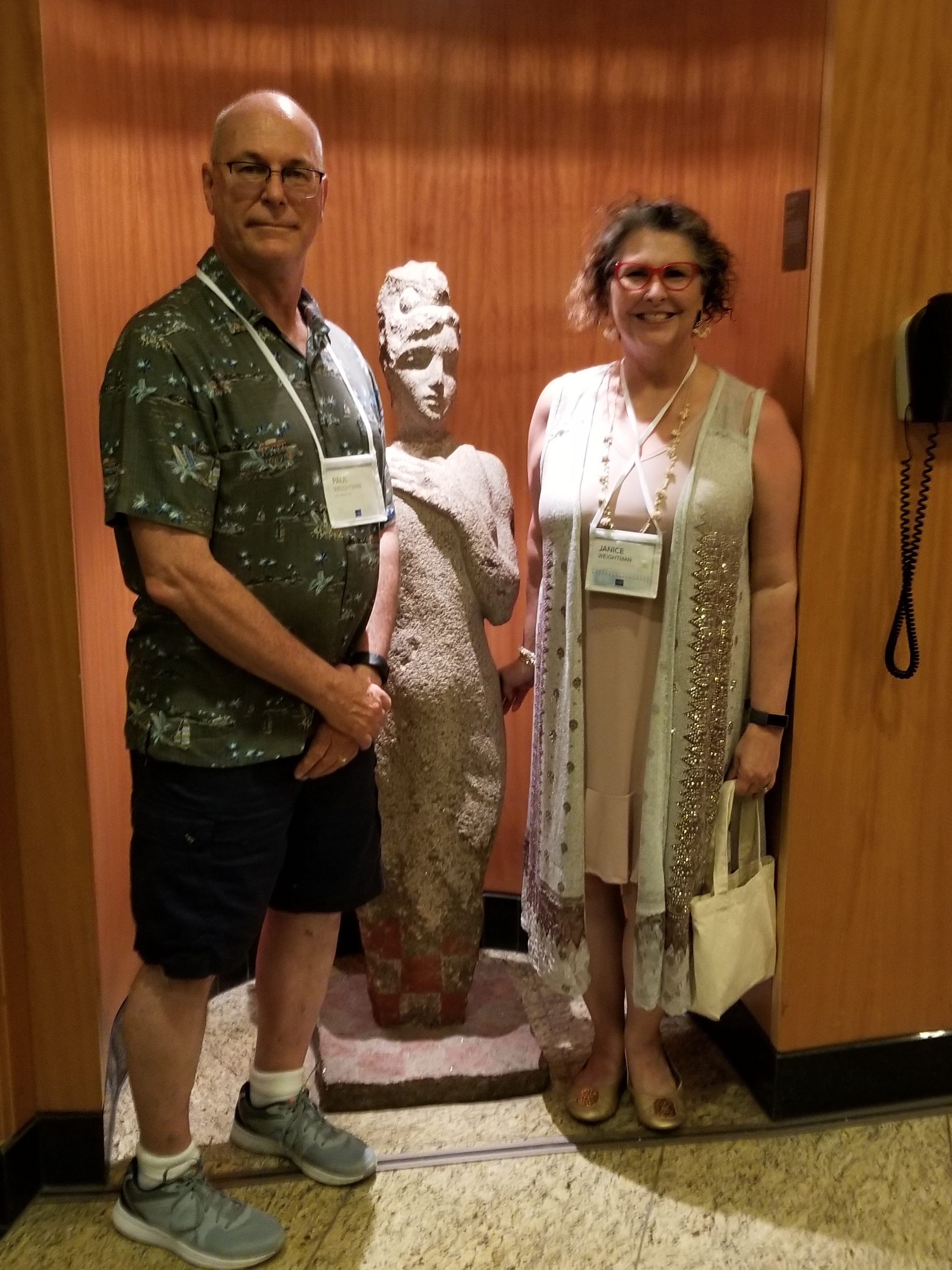 Since we didn't do any museums when we were in the different ports, we tried to make up for it by getting a quick picture on the ship.

We got a bit of history.  Its description is even poetic!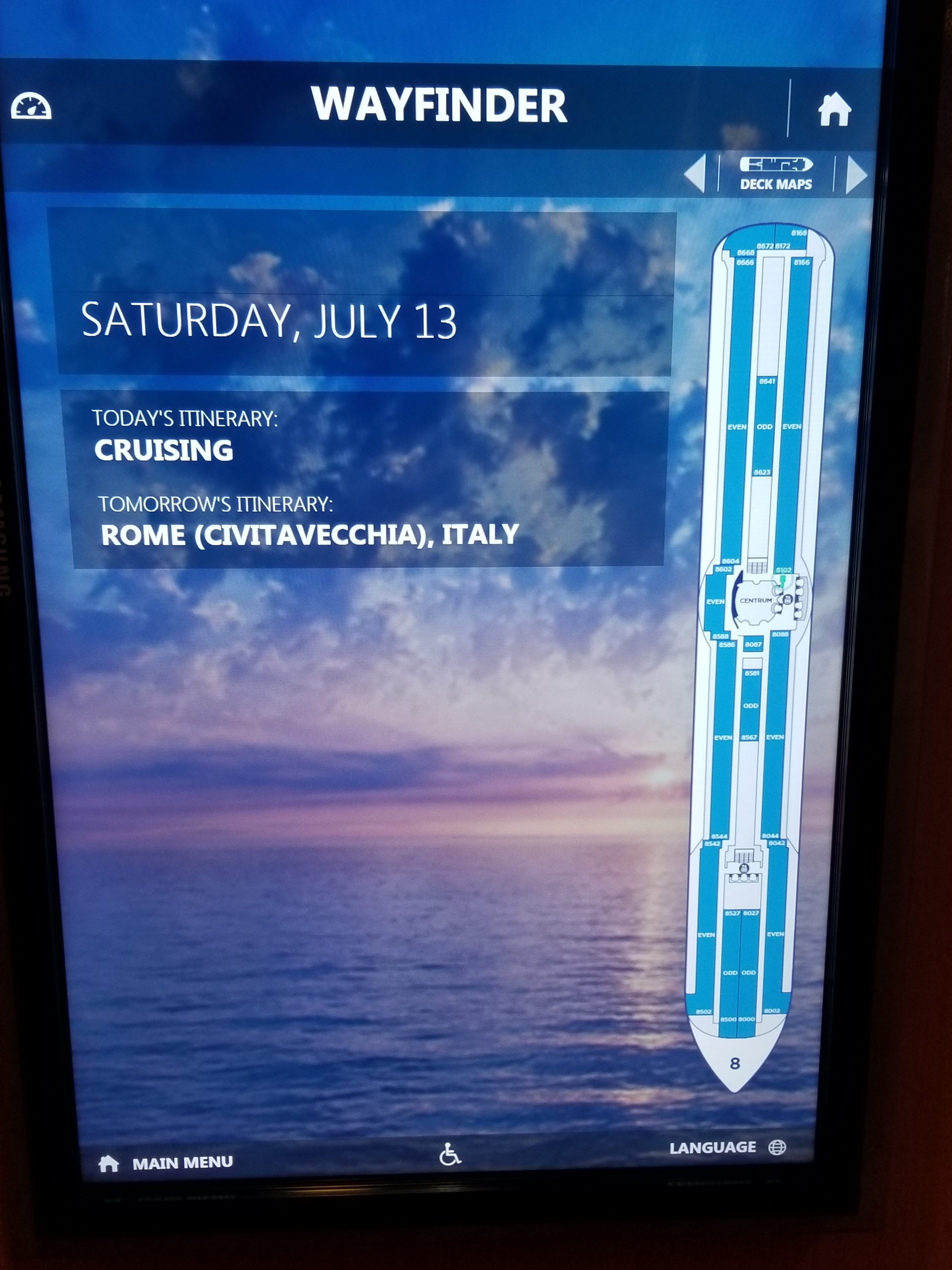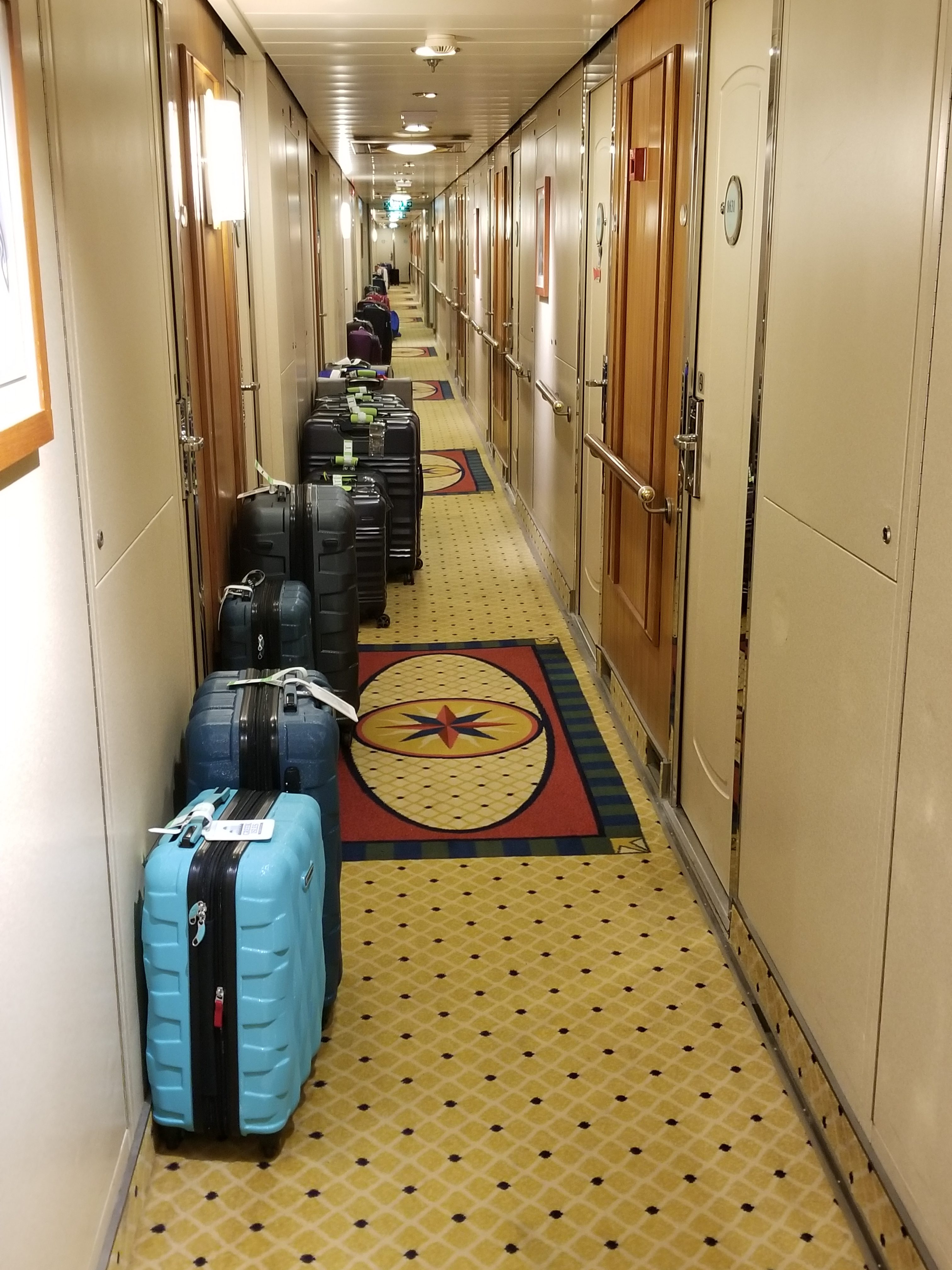 The last night of the cruise, you pack up everything but a carry-on and put it in the hallway for pick-up.  It saves time when you disembark in the morning.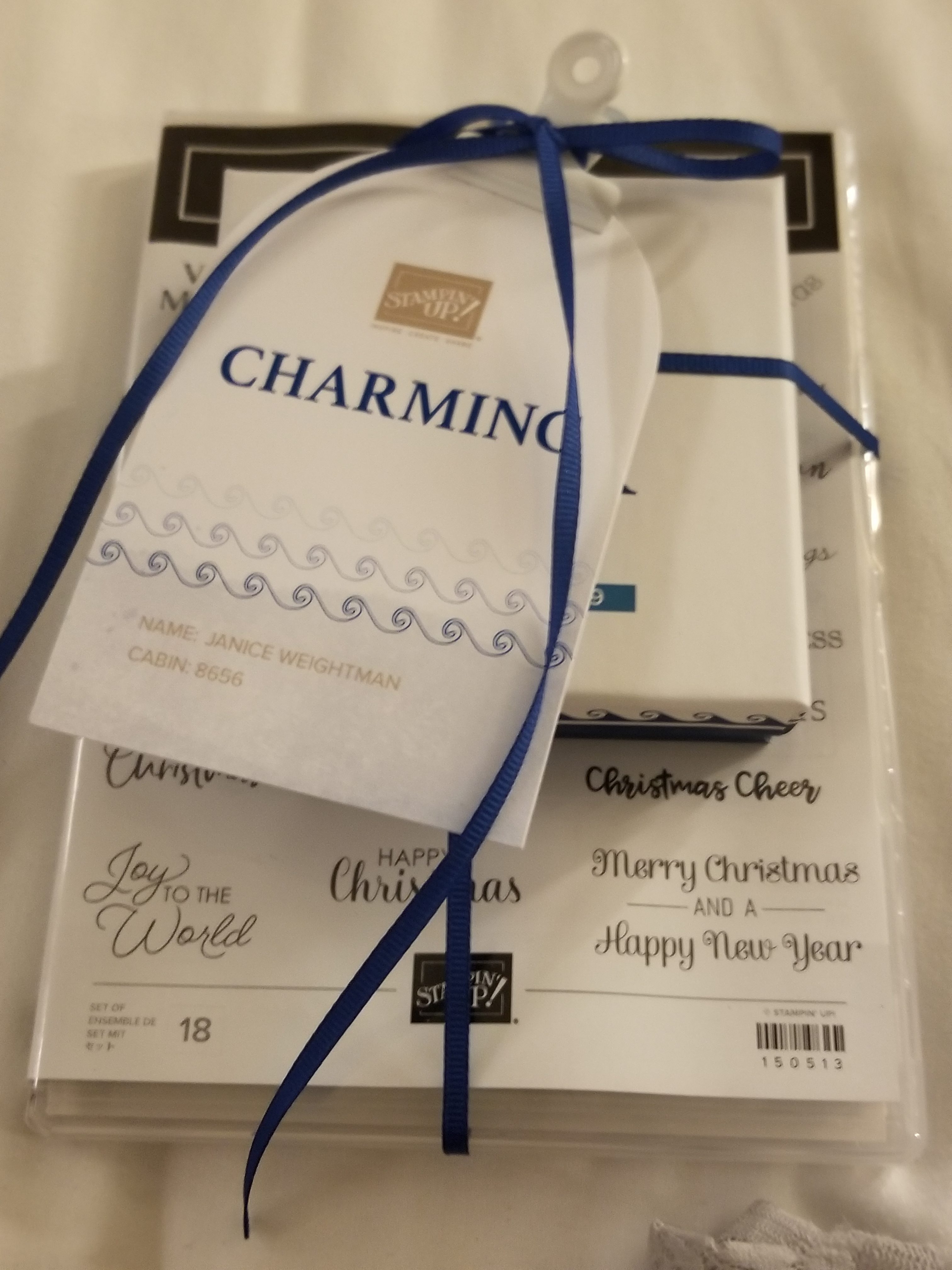 Final pillow gift.

What a great memento of a wonderful trip!  Thank you SU, customers and my Stampahowlics team!  It truly does take a village!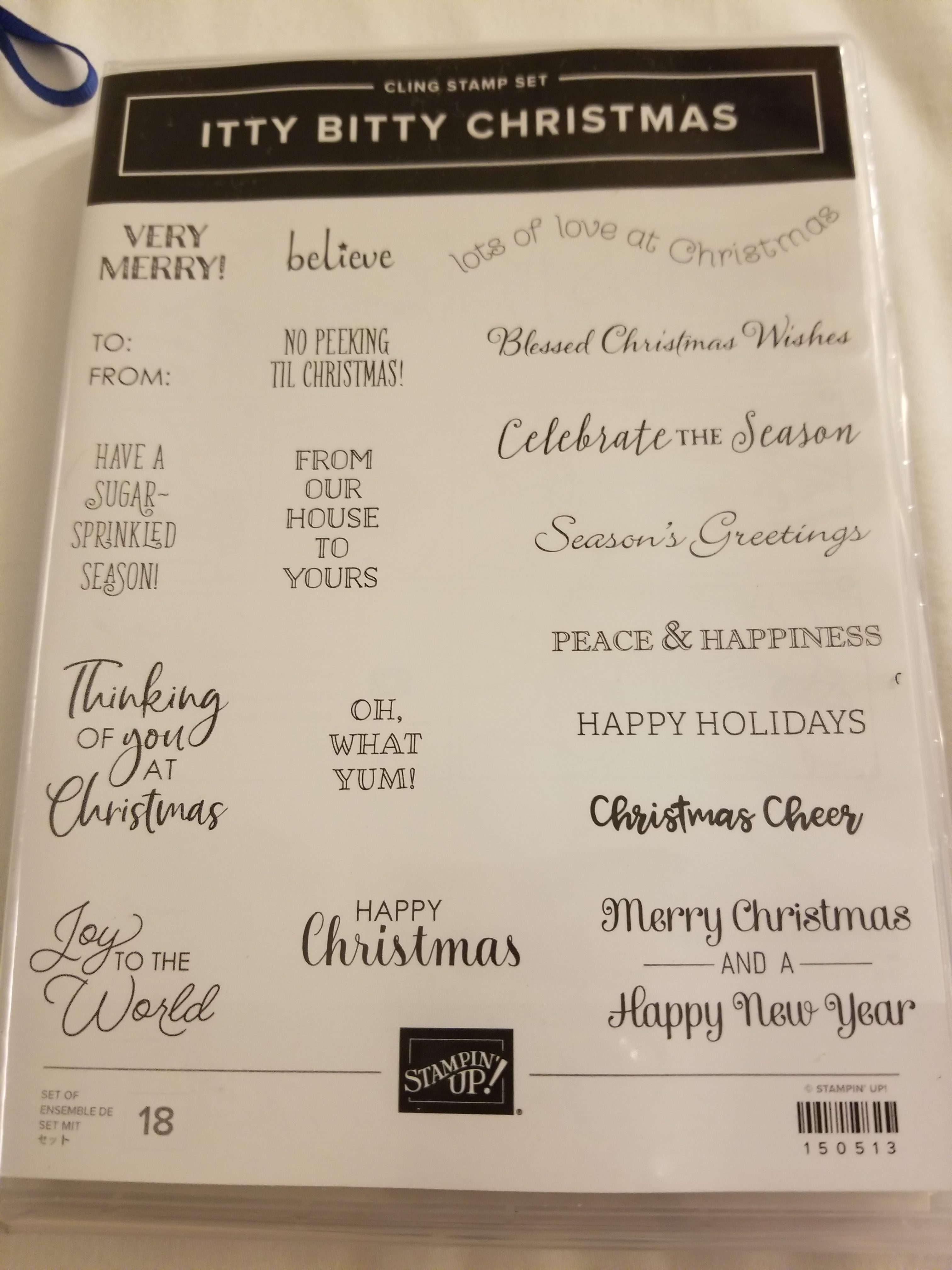 Versatile new set coming in the upcoming Holiday catalog.
It was an amazing cruise!  I loved the variety of all of the ports of call.  I wouldn't mind taking the same trip again.  Maybe, a little earlier in the year when it is not so warm. The food was delicious and the Greek people were very kind.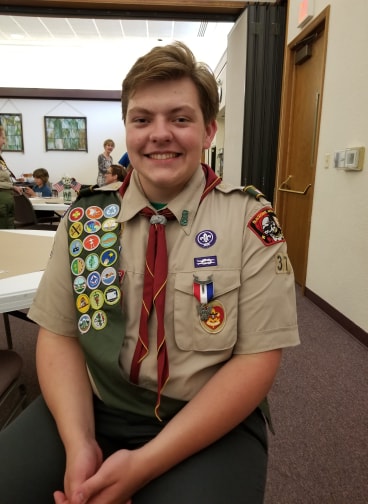 A shout out to my nephew, Evan, on his Eagle Scout Court of Honor yesterday!
It was a wonderful ceremony and reception!  Congrats on all of your hard work!
Evan is an amazing young man and he has quite the future ahead of him as he heads off to college later this month.  A couple of years ago, Evan is the one who trained me on using my blog.  He needs a separate scouting badge just for that!  So proud of you!!!
Coming up…
FB LIVE – Tues., 8/13/19
8 pm – Stampahowlic Stampers FB Group
StampaStack – Fri., 8/16/19
10 am to noon – My Home – Roscoe, IL
$25 or $20 for Club members or Stampahowlic teammates
Just message me or leave a comment below to RSVP
Bingo – Thurs., 8/29/19
7 to 9 pm – My Home – Roscoe, IL
$35
I will have a link post under EVENTS later this week so you can register online.
Winner for today's drawing:  Pat Ernst
Look for happy mail!
Monday Smiles…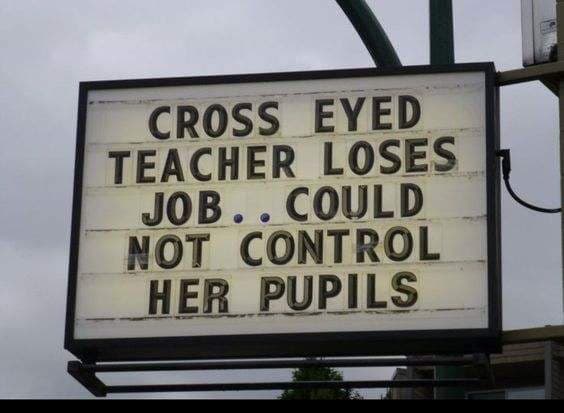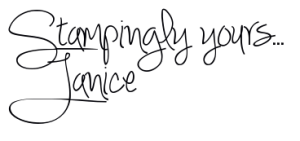 Join
my StampaHOWLics Group!
Shop
Now!
Request a
new Stampin' Up! Catalog