#790 – Spanish Steps – August 15, 2019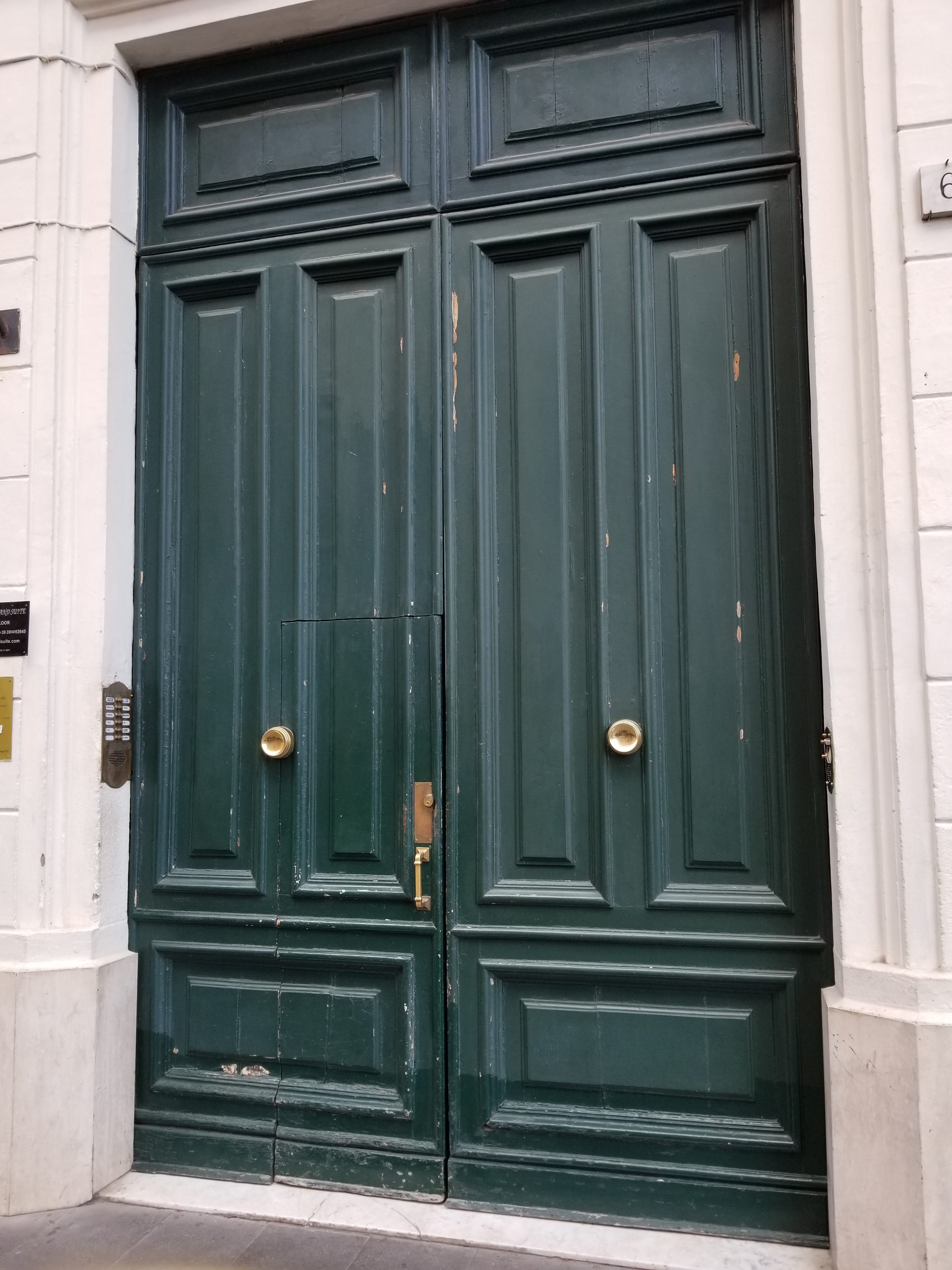 After a quick nap to refresh, we were ready to wander the city.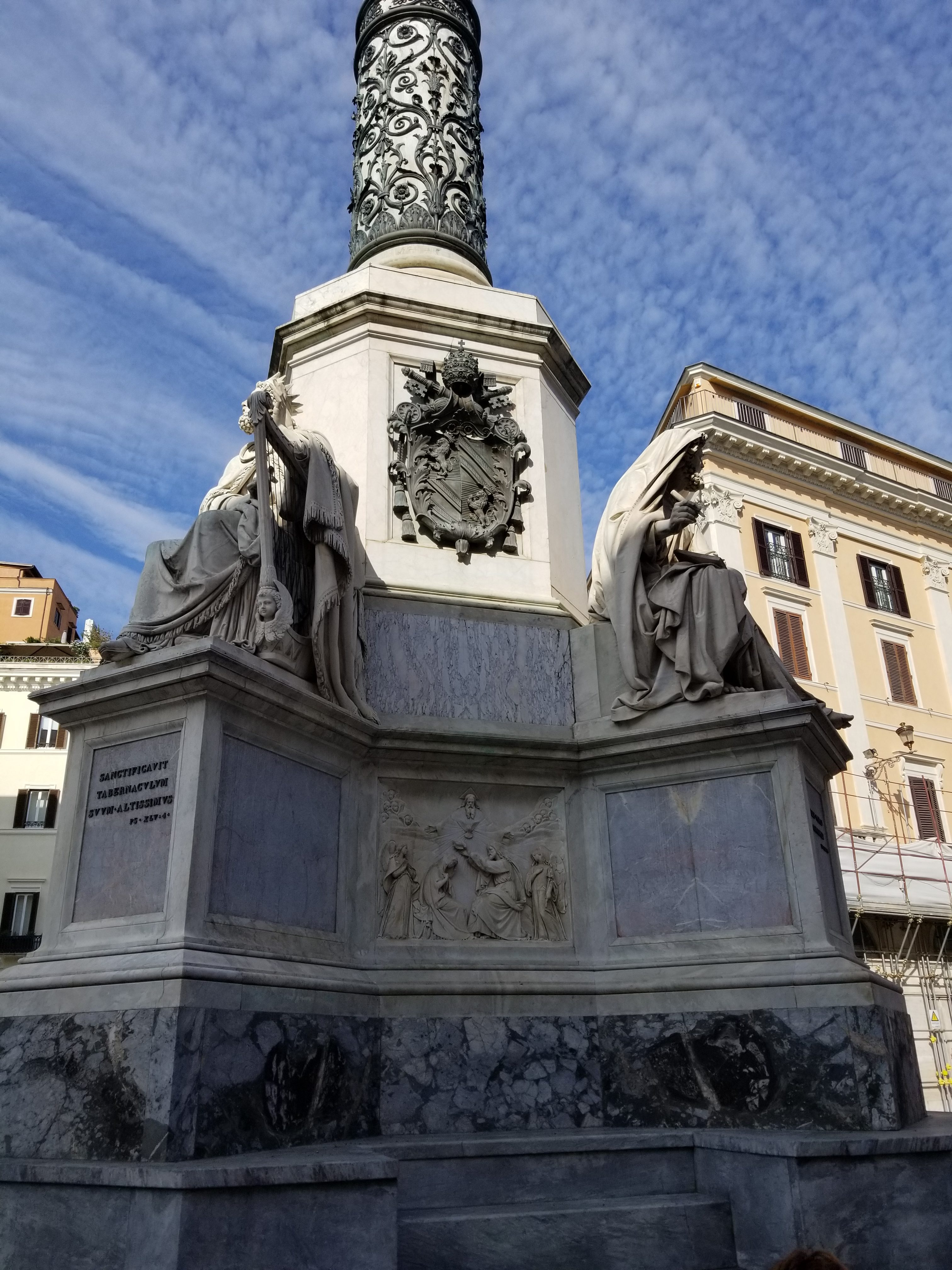 Sometimes we just took a quick cab ride to our destination and then we would walk around.  It was very reasonable; about $10.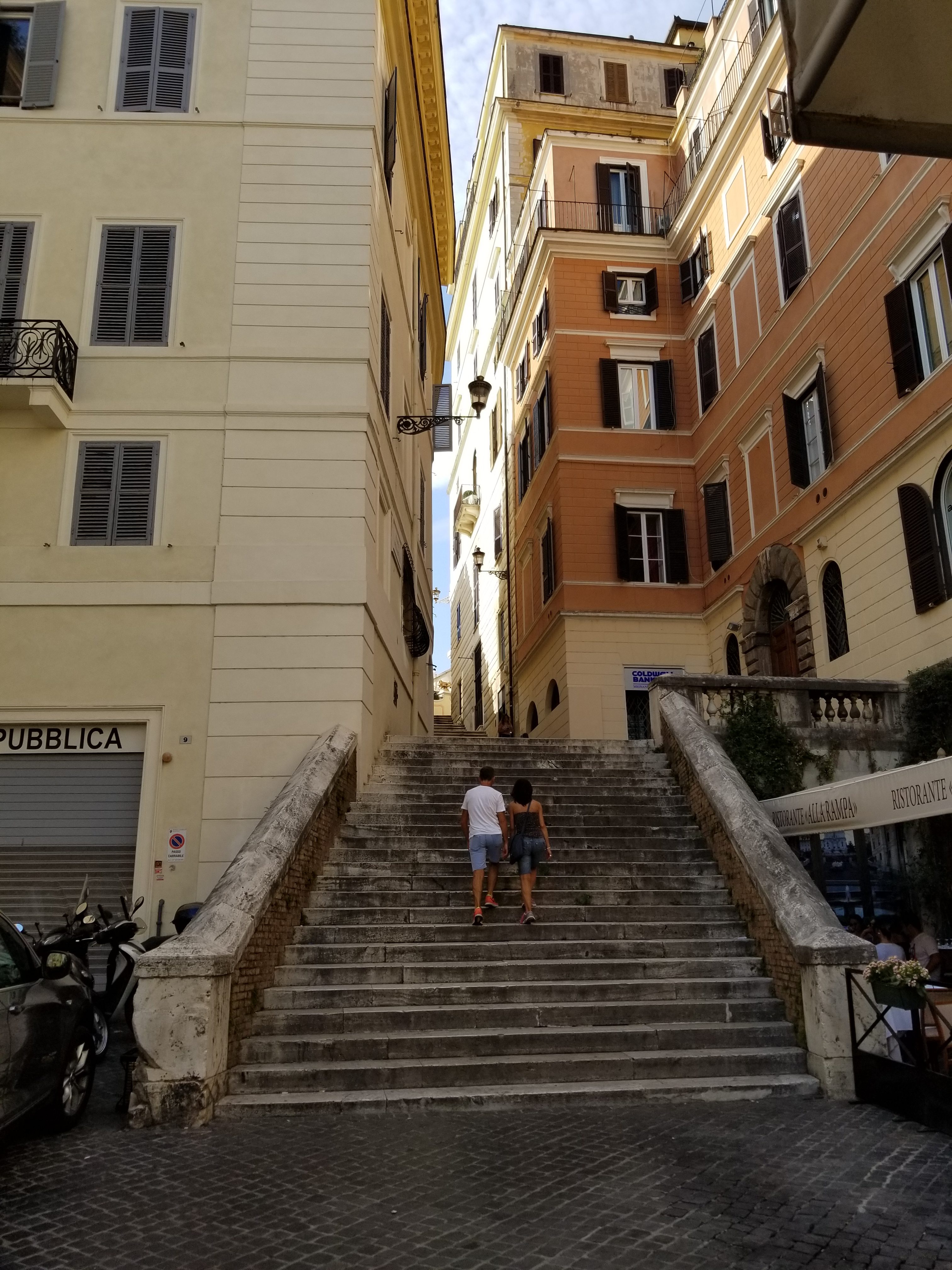 Even the steps have character.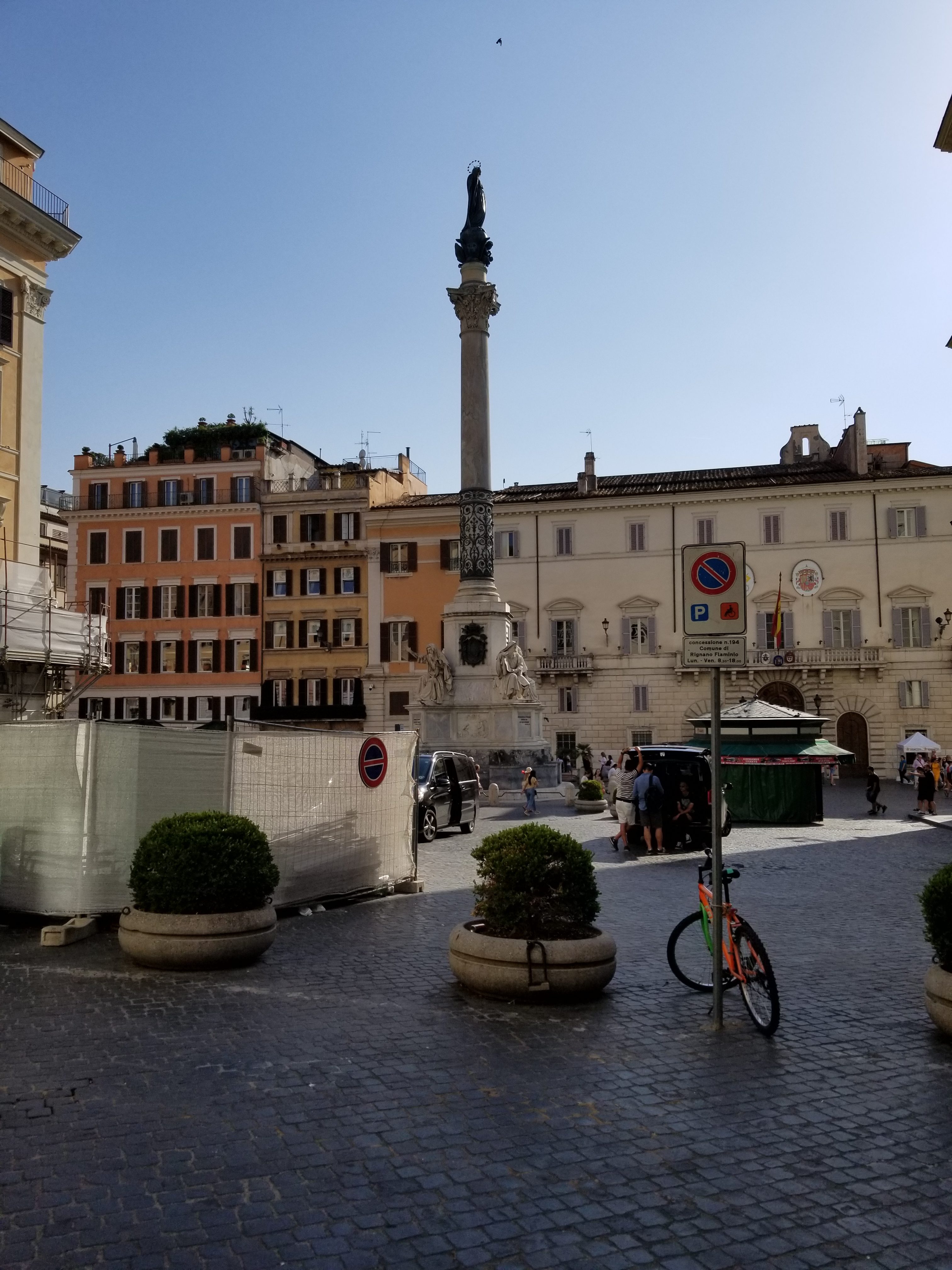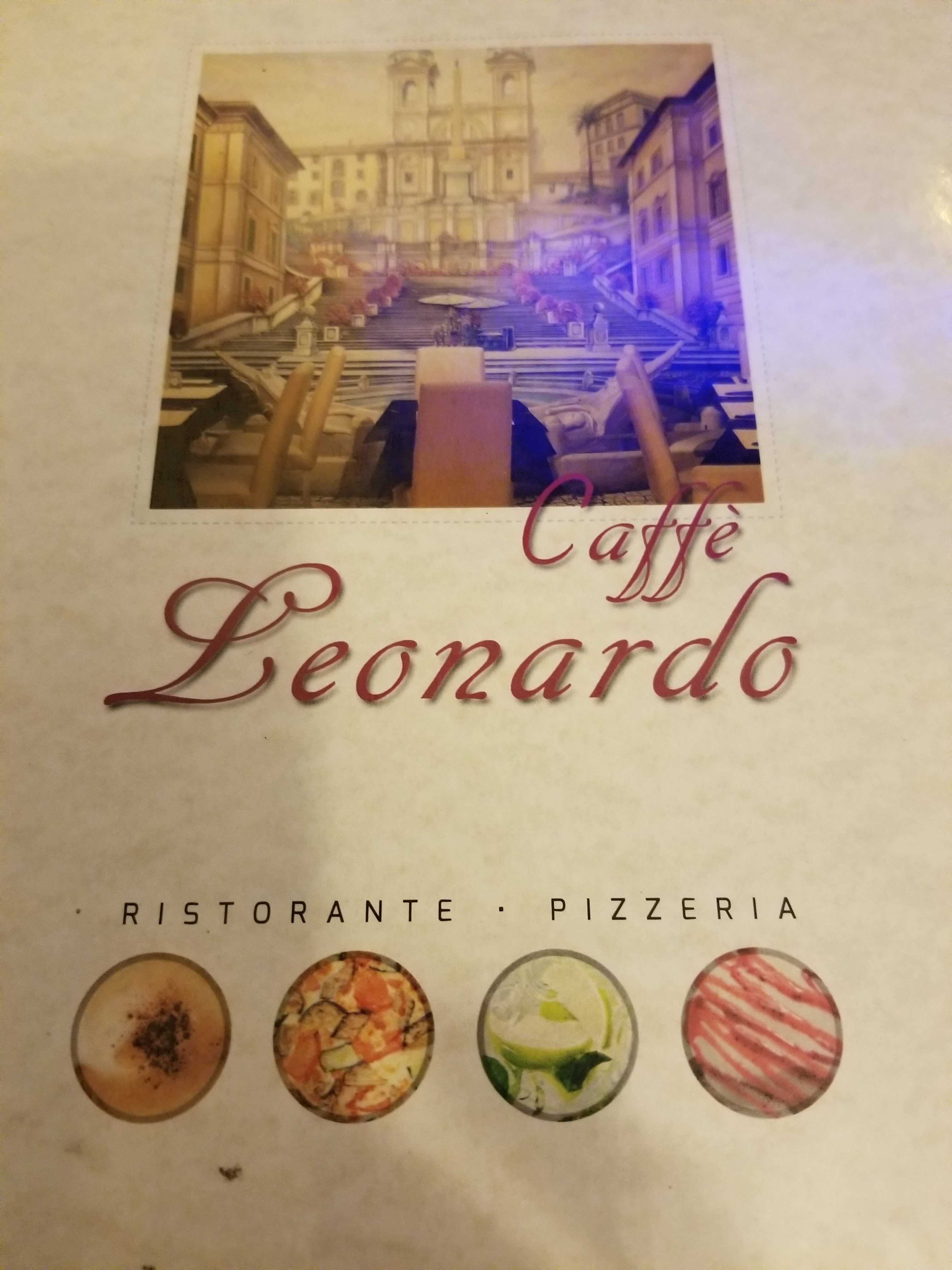 We decided to take an early dinner break by the Spanish Steps.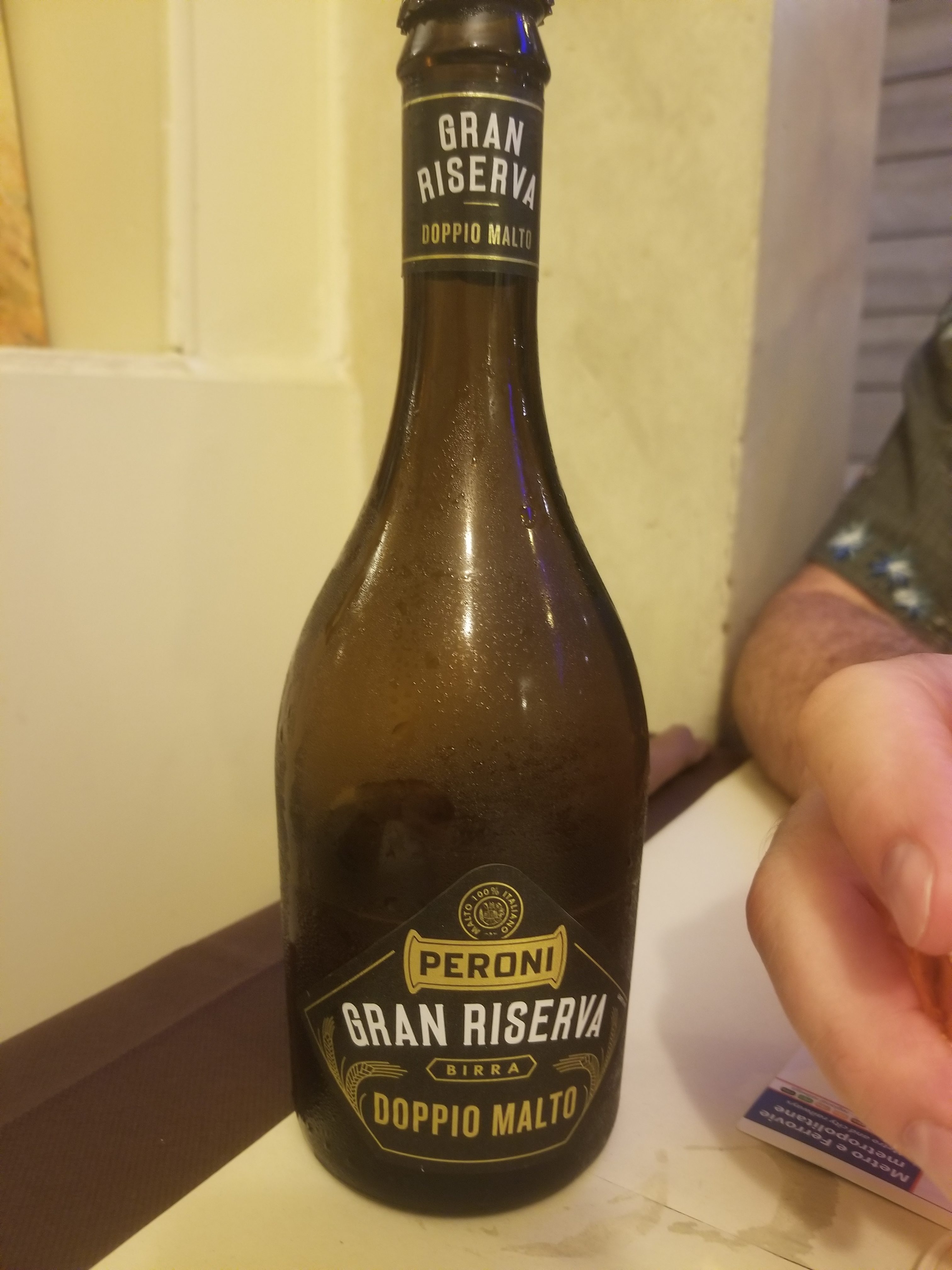 I'm not a beer drinker, but Paul said it was interesting in a good way.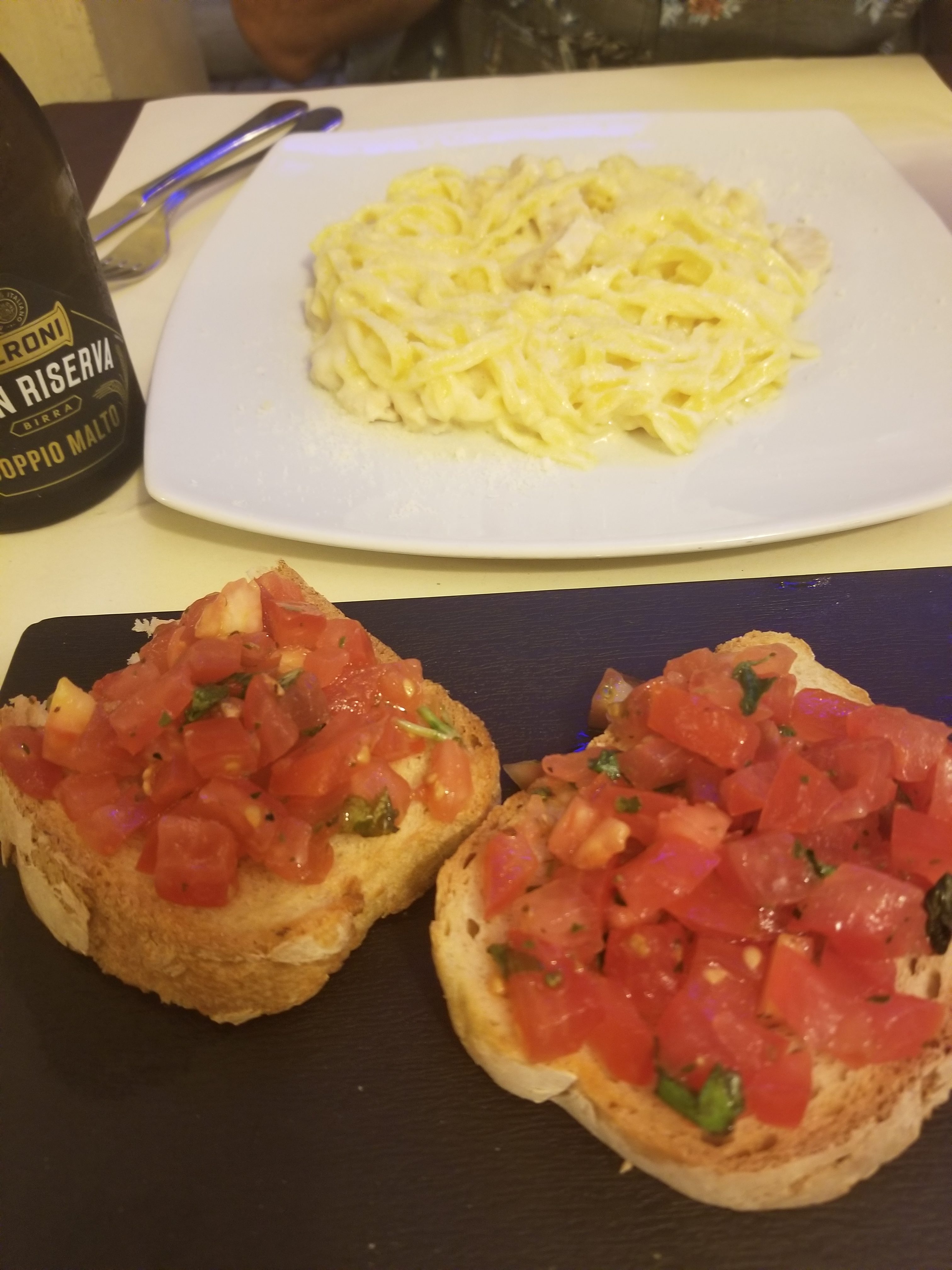 Paul and I shared a dinner of bruschetta and fettuccine.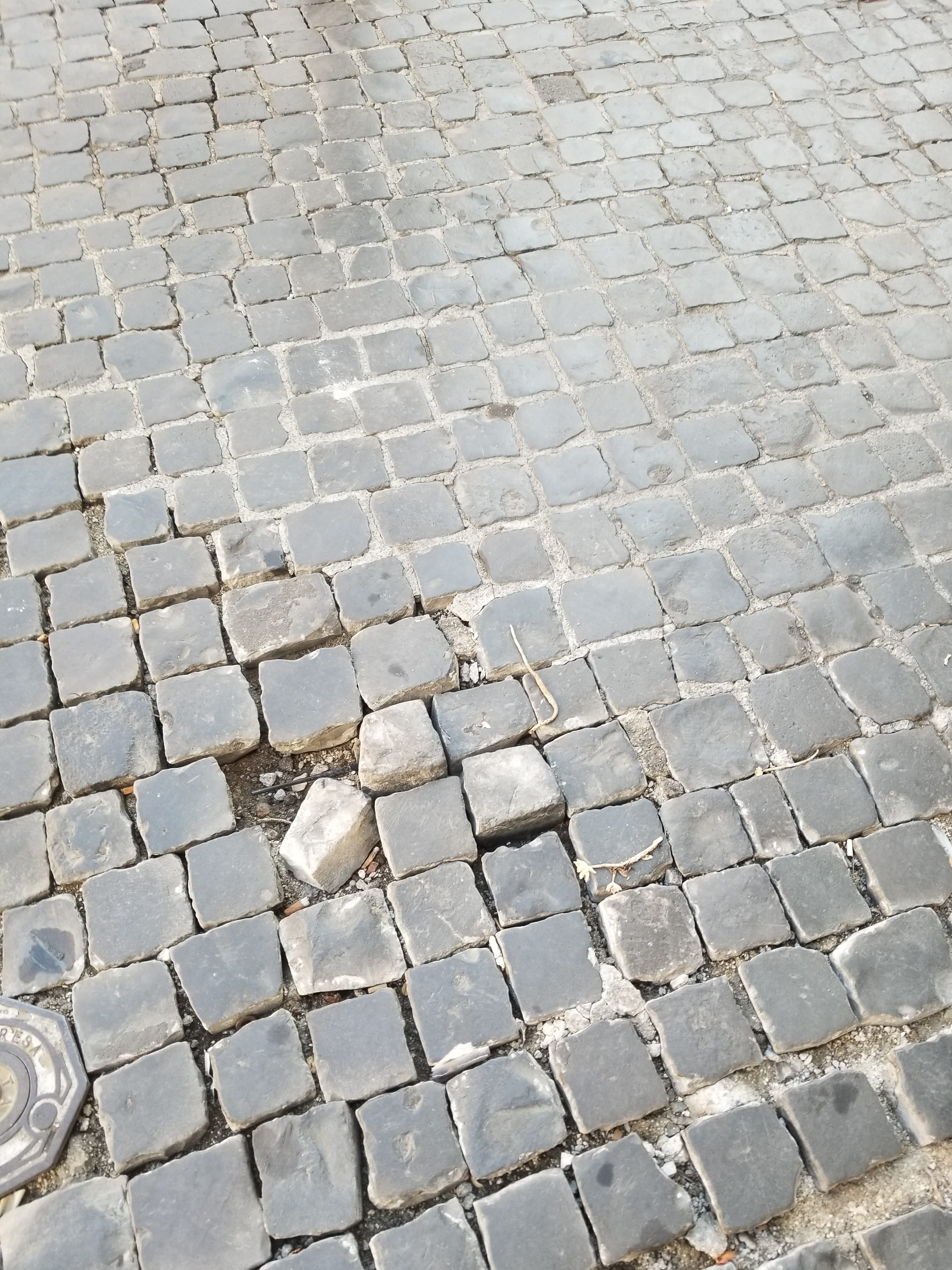 Cobblestones everywhere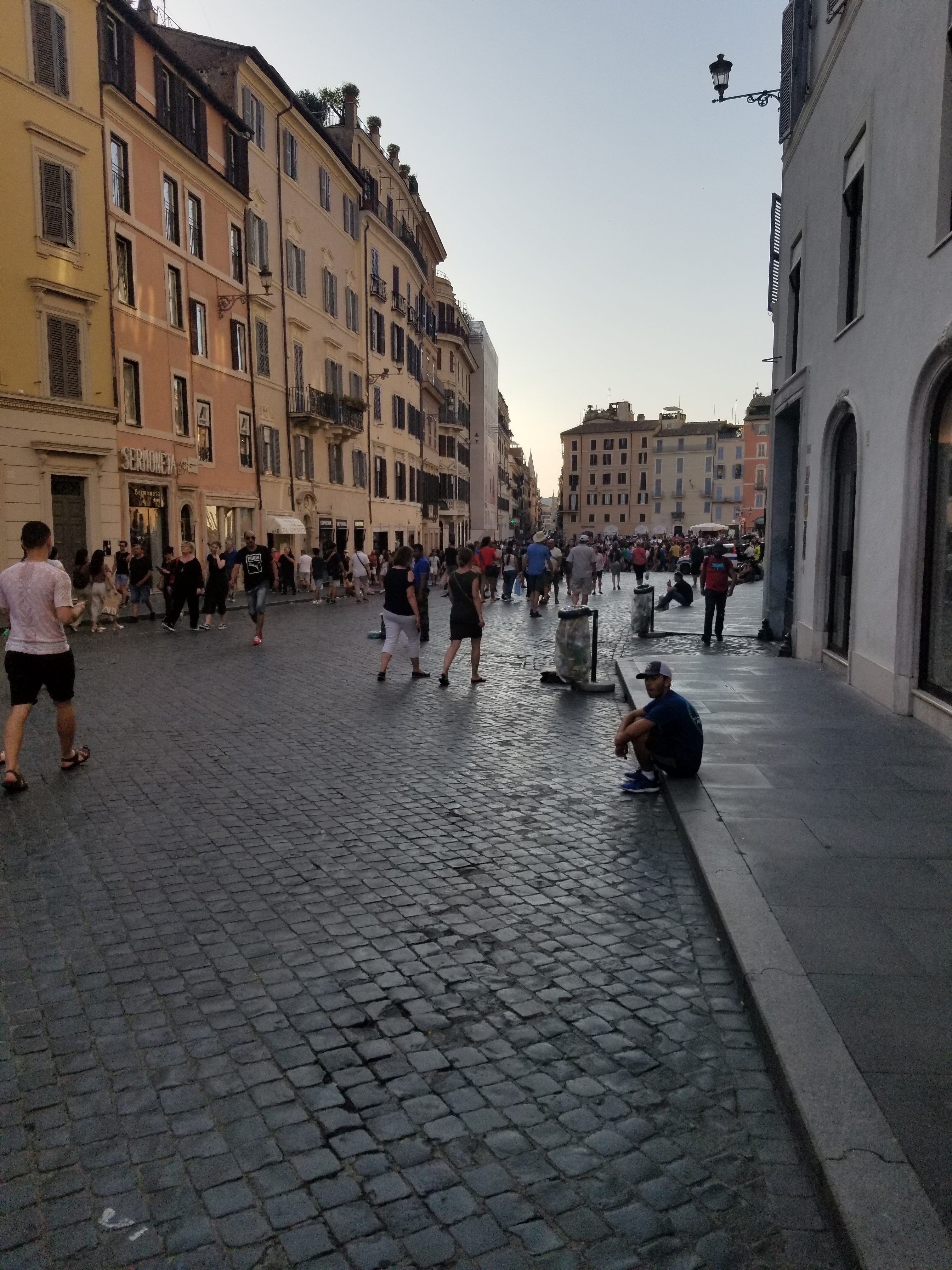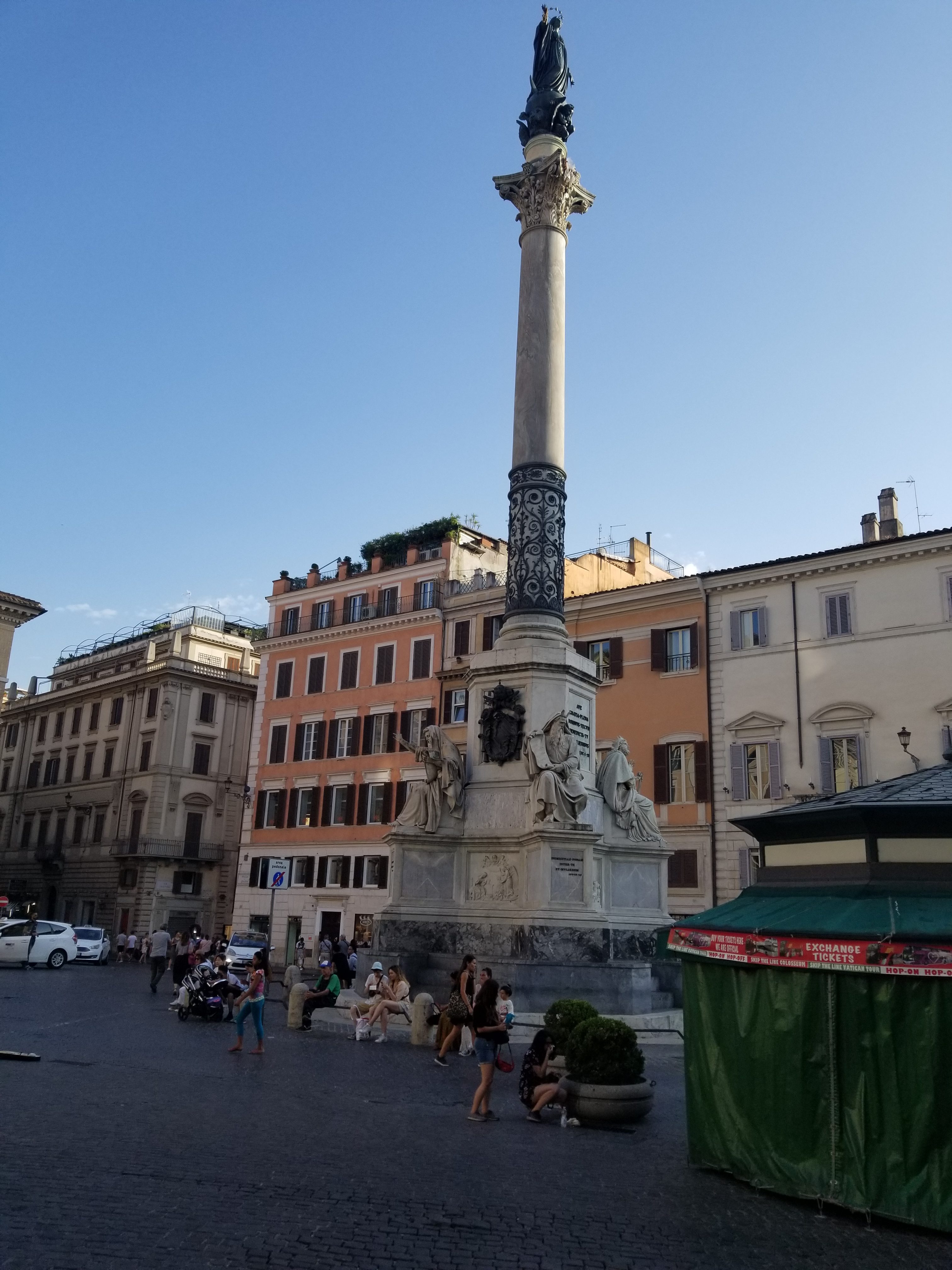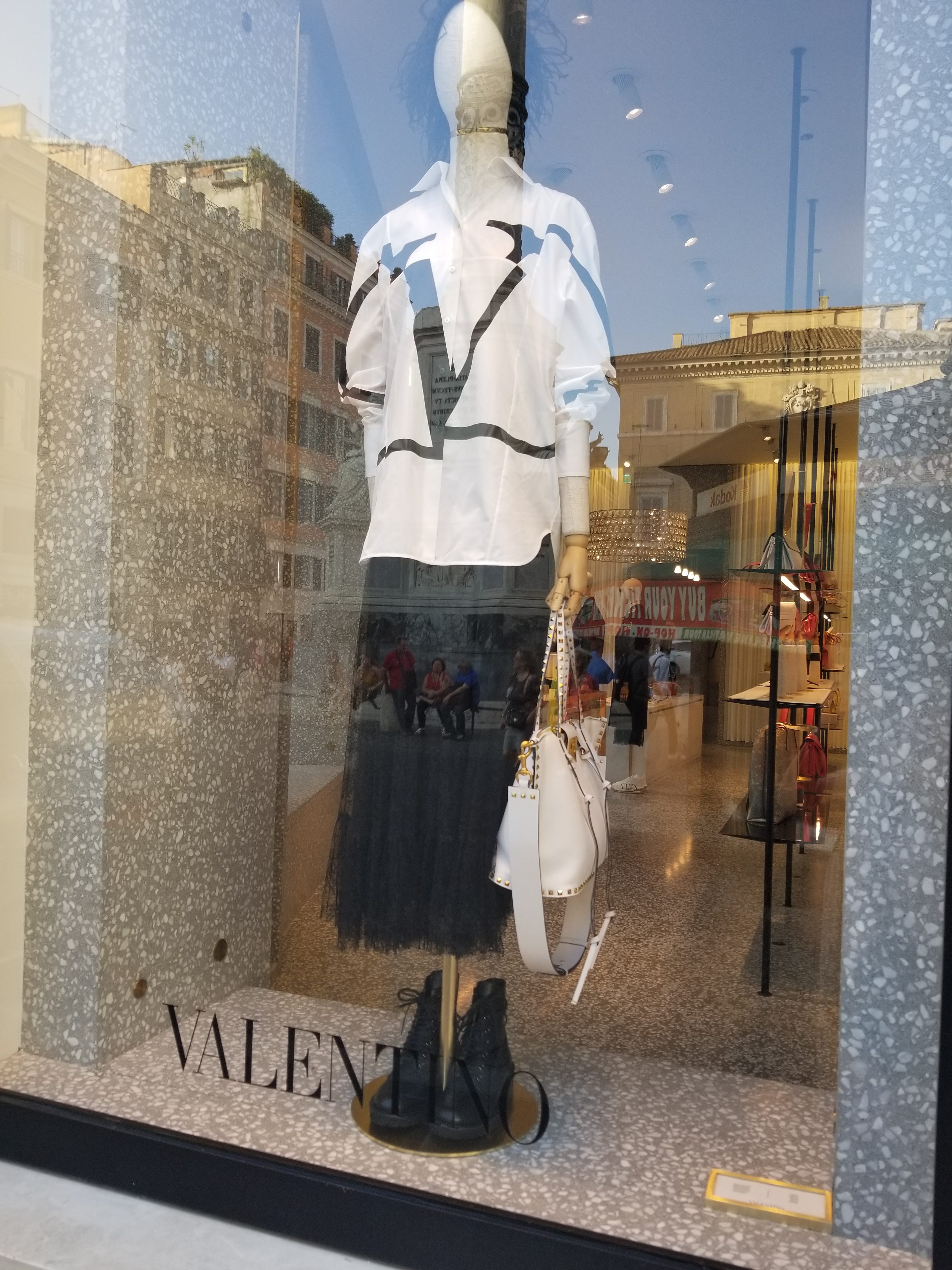 I had to get a fashion picture.  Kind of cute and comfy looking.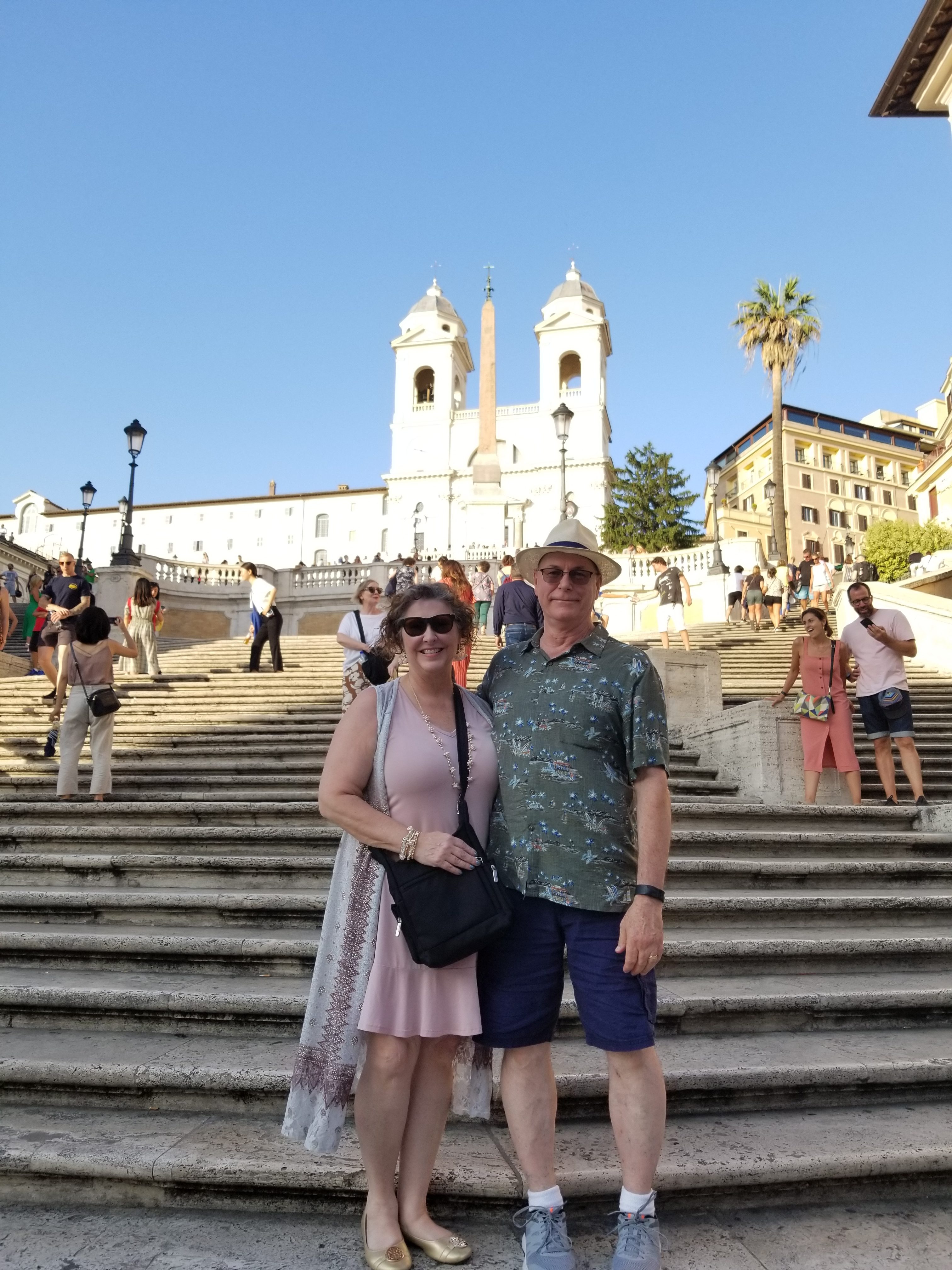 Spanish Steps – 138 marble steps…They were very slippery coming back down.  I needed shoes with better traction.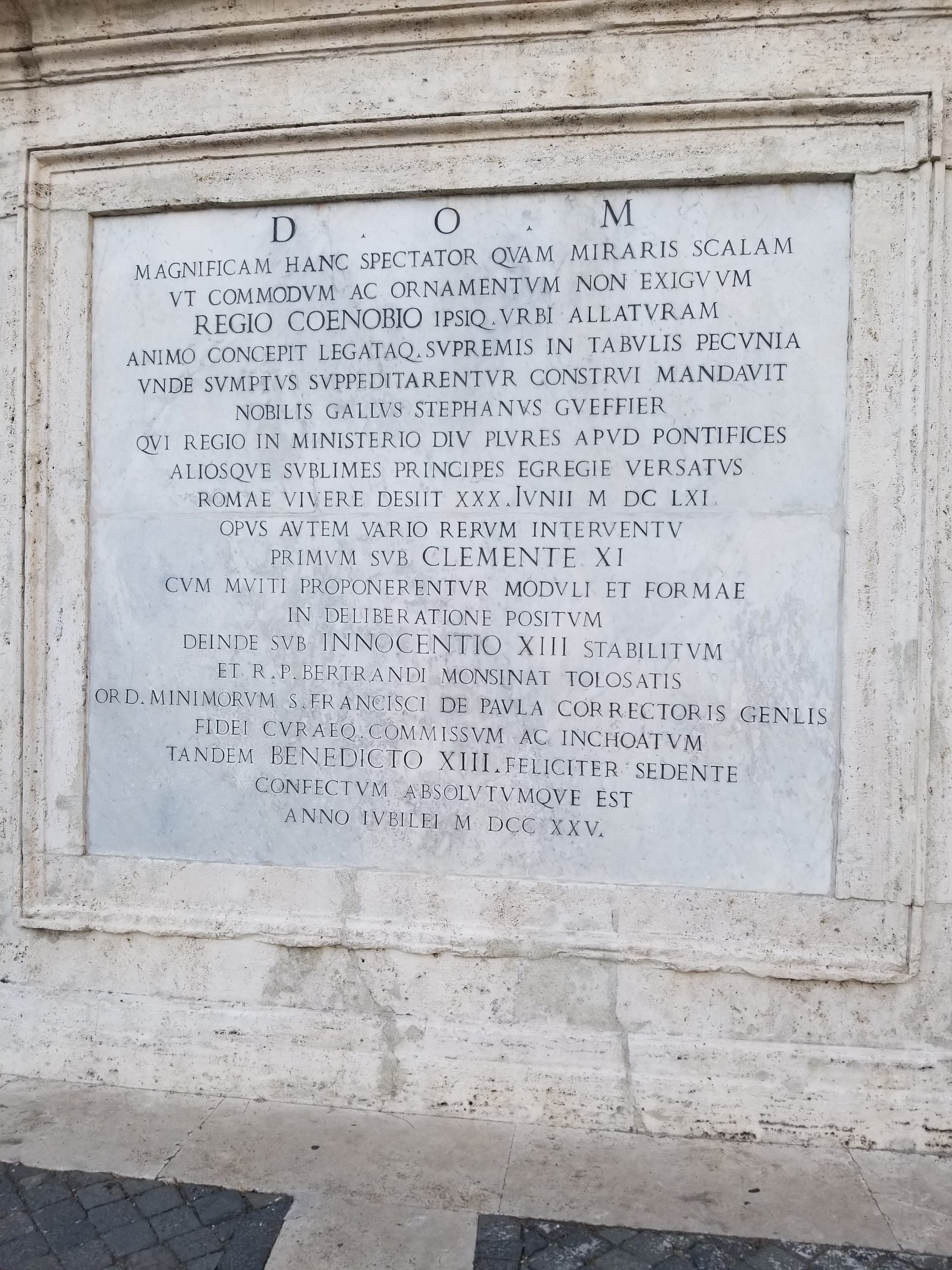 Did you get all of that? 🙂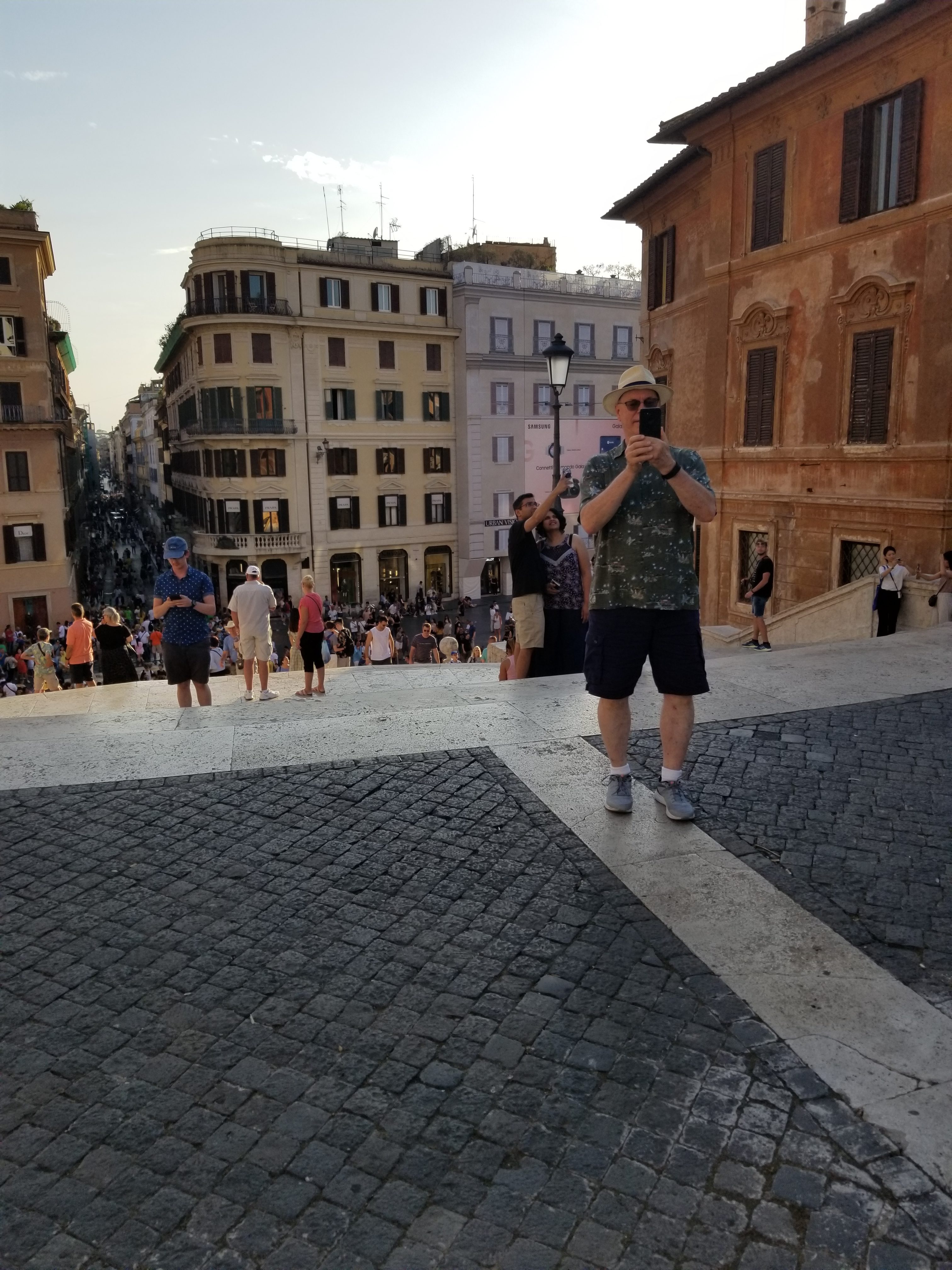 I love to get pictures of Paul playing tourist.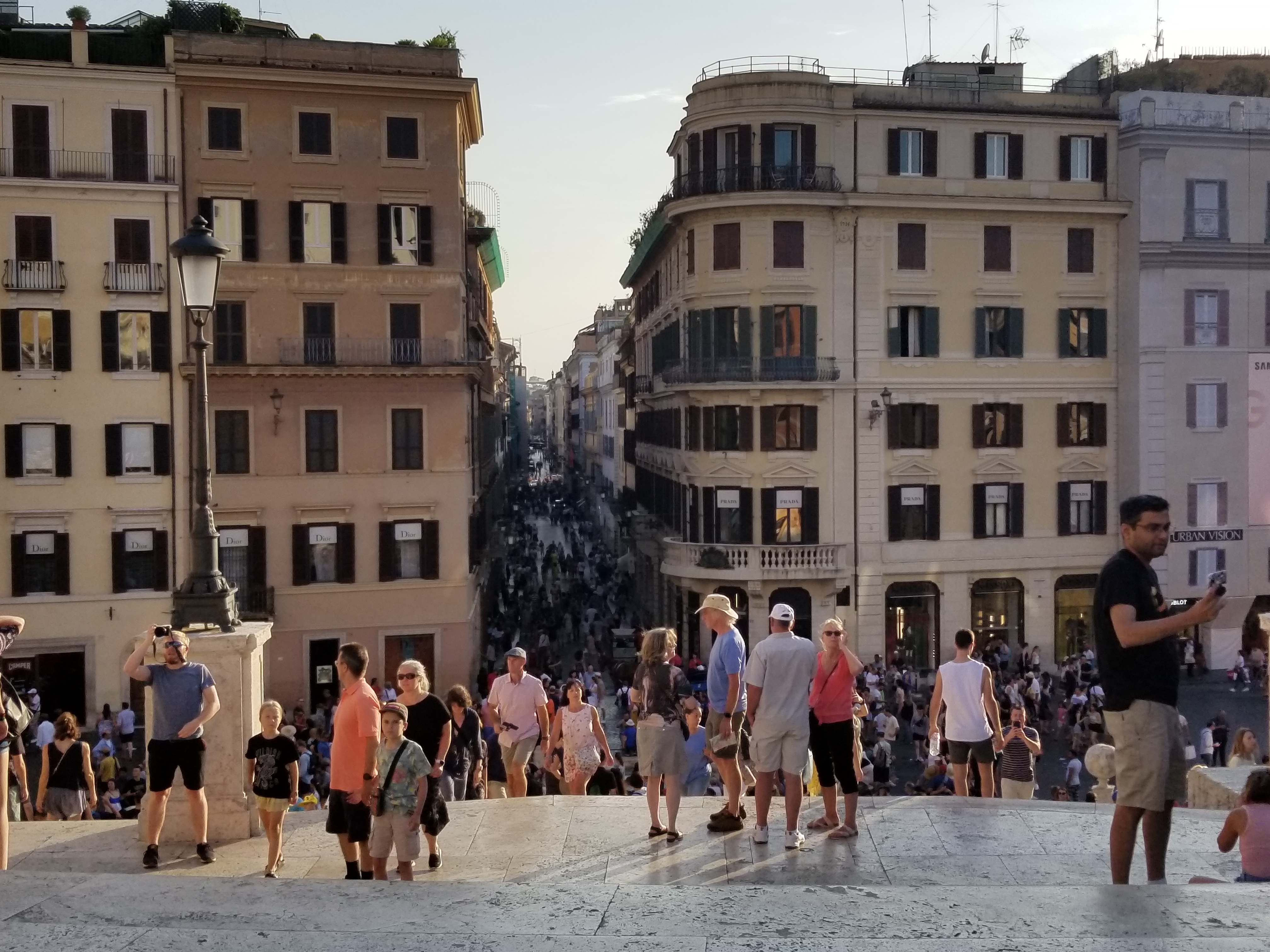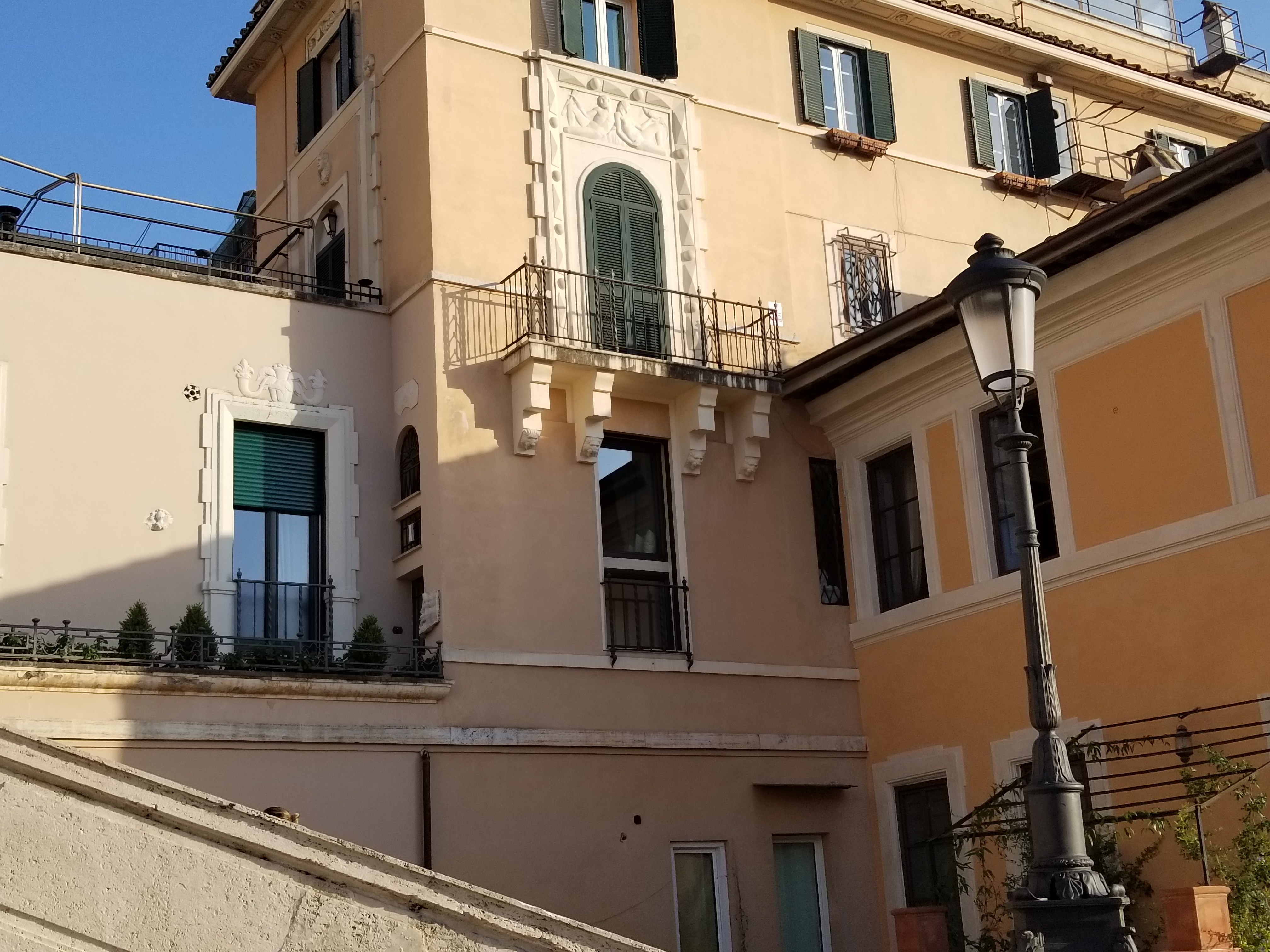 At the corner on the right as one begins to climb the steps, is the house where English poet John Keats lived and died in 1821; it is now a museum dedicated to his memory, full of memorabilia of the English Romantic generation.  I wish I had know this at the time, I would have loved to stop in.

Our view from the top looking down.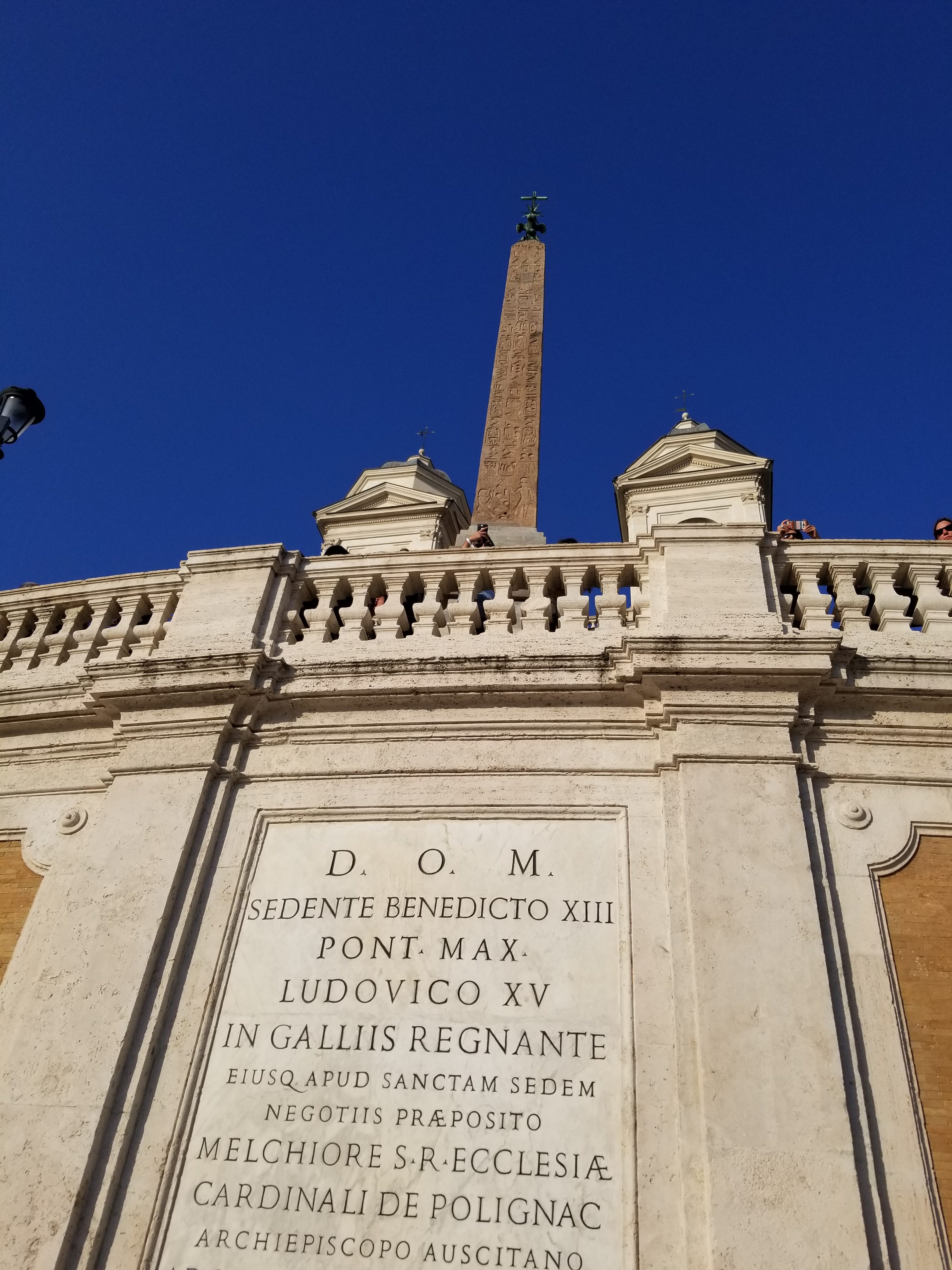 Our view from the top looking up.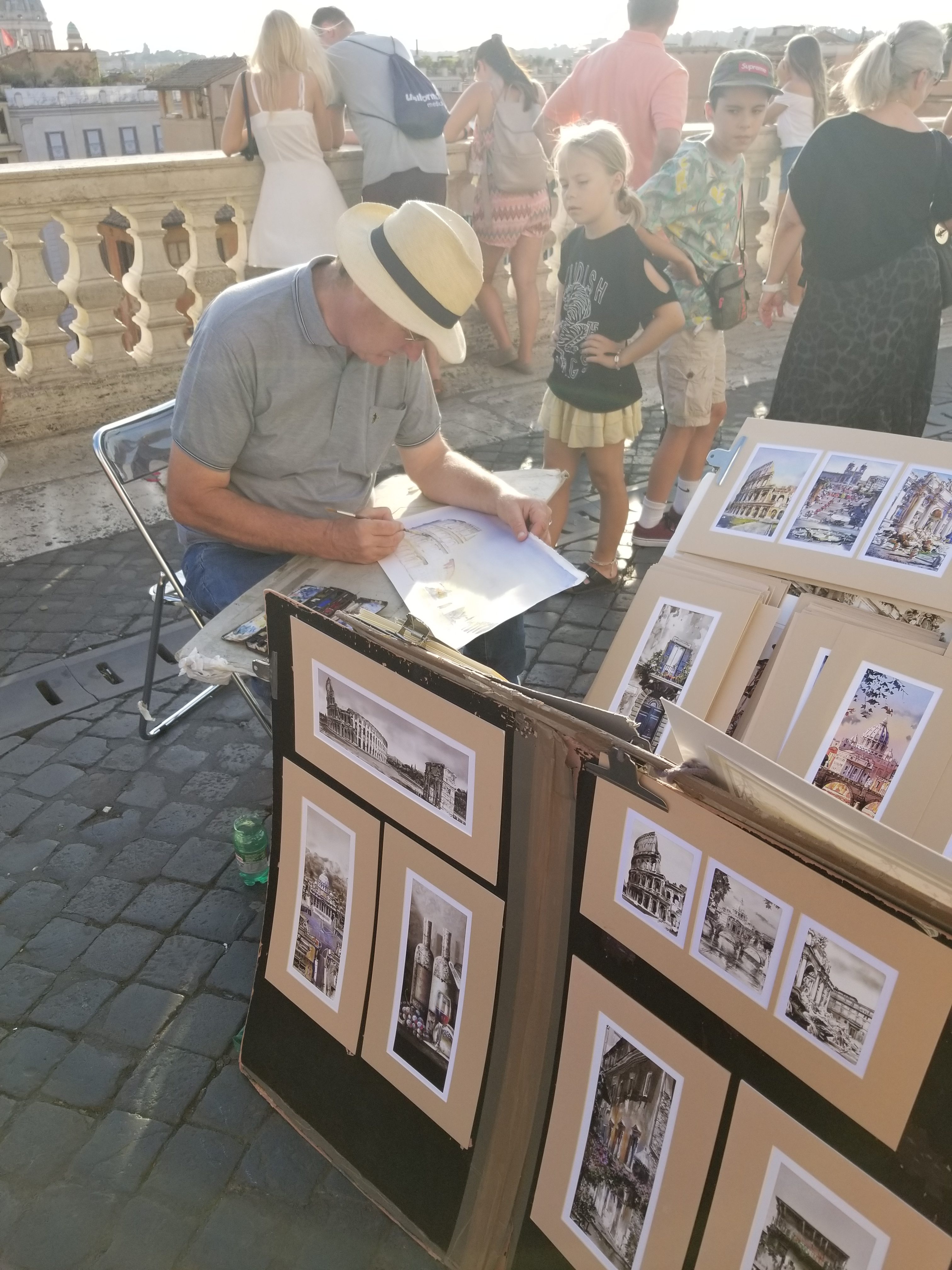 Our friend, Angel, who is a frequent visitor to Italy, suggested that we go the Spanish
Steps at sunset and visit the artists at the top.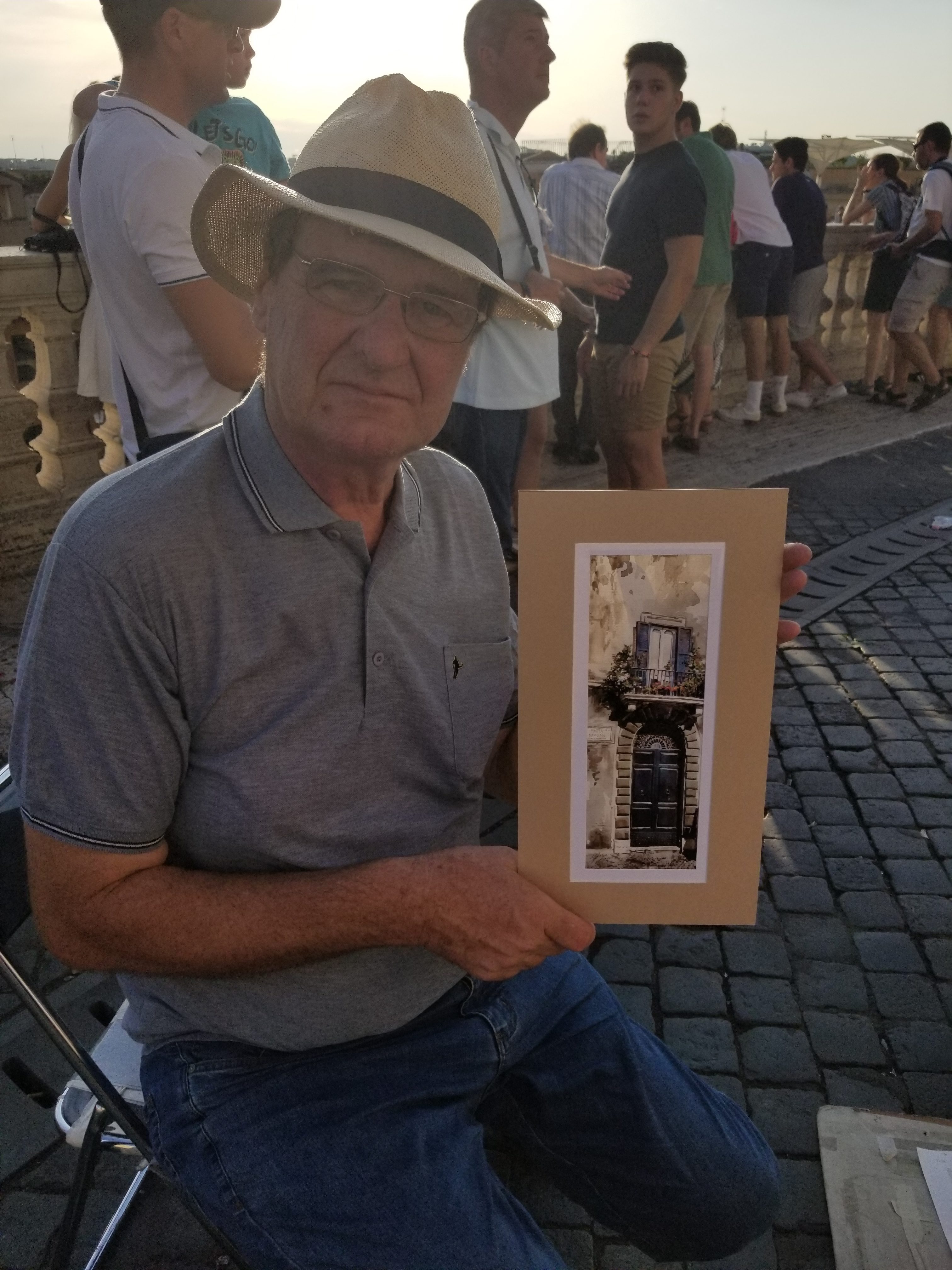 I chose a piece that reminded me of the beauty of European doors.  I got a picture with the artist.  It was less than $20.  Now I need to frame it. 🙂  It was fun to be able to watch him paint.  How cool is it for him to have his art all over the world!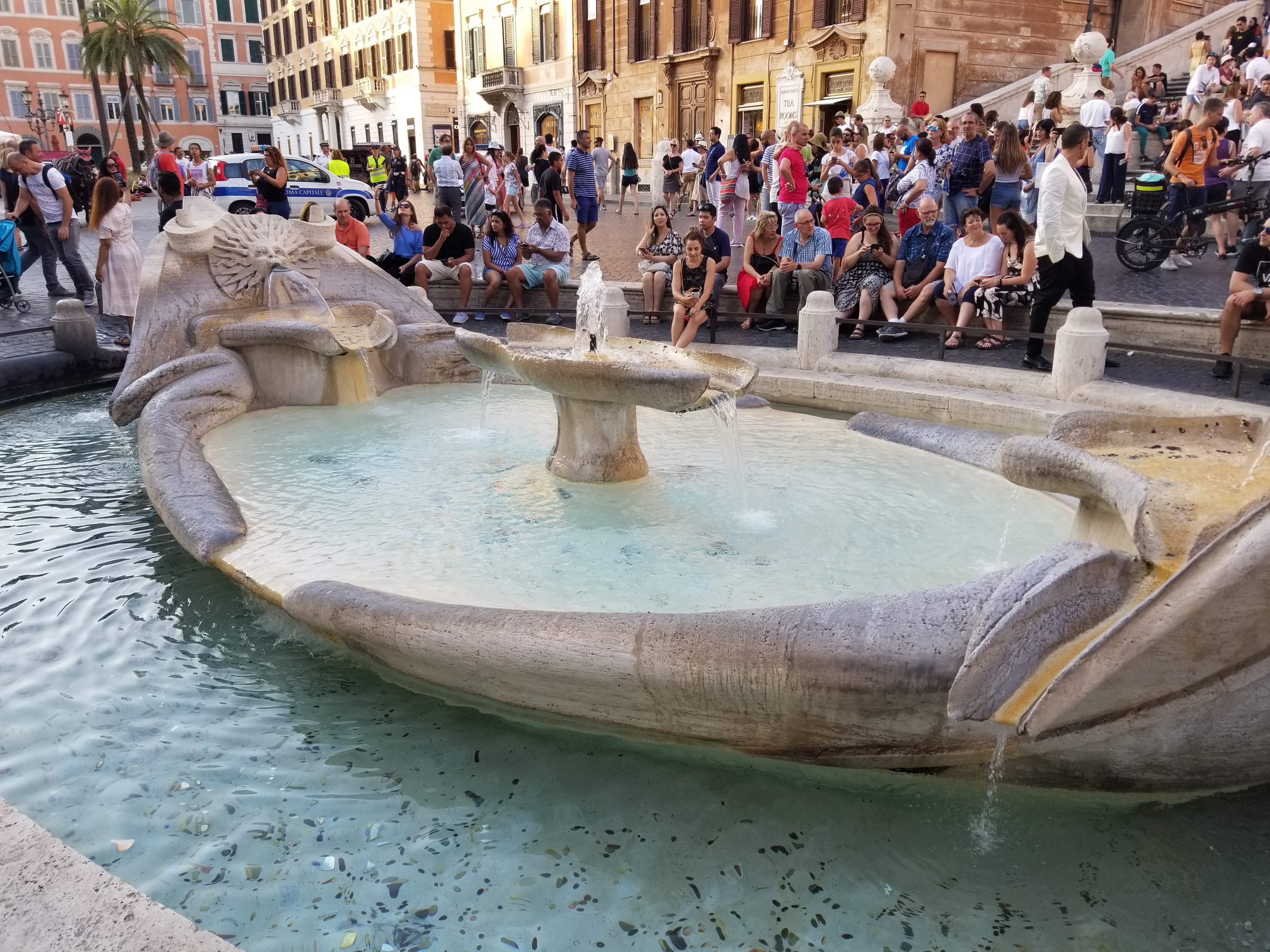 At the base of the Spanish Steps is the "Fontana della Barcaccia" (Fountain of the Boat).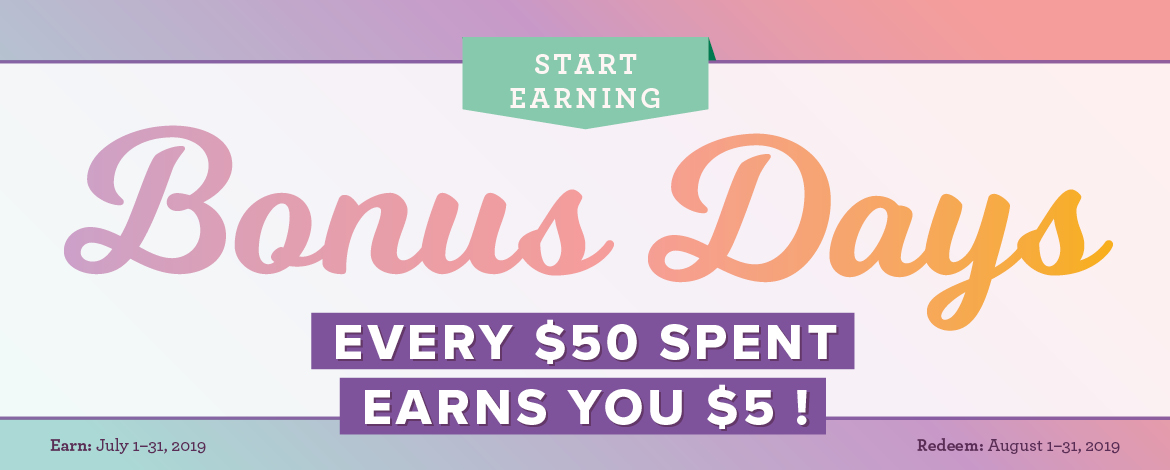 Reminder!
Don't forget to redeem the $5 coupons earned in July from Bonus Days… don't let those coupon codes go to waste!!!
Winner for today's drawing:  Deanie Caudle
Look for happy mail!!!
Thursday Smiles…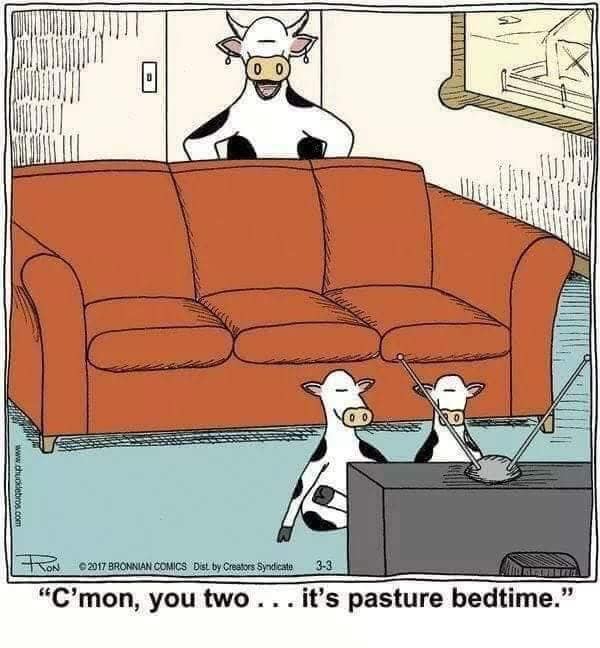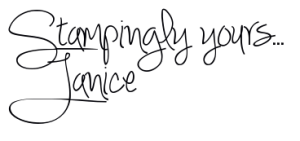 Join
my StampaHOWLics Group!
Shop
Now!
Request a
new Stampin' Up! Catalog