I just received a call from the Huntley Park District letting me know that they are closing their facility for events during the next two weeks.
We have rescheduled Stamp Camp to Sat., 4/18.
We have added a BONUS project for you that day as a thank you for your patience and understanding.
If you cannot make it on Sat., 4/18, we have three options for you. Just let me know.
a) Have someone else pick up your packet
b) Carry your registration over to the next Stamp Camp 6/13
c) Opt for a mail in packet (additional cost $10 for postage and make & takes).
Note: This will not ship out until after 4/18.
Otherwise, you do not need to do anything and we will see you 4/18.
If you are already registered and see this post, please comment below, so I know that you got the heads-up. Otherwise, I will need to follow up with a text or phone call. I want to make sure that no one shows up to Huntley tomorrow, only to find it closed.
Or, if you were unable to attend to camp on 3/14, maybe the new date will work better for you.
Stay tuned for the rescheduled date to pop up on my blog.
Again, thank you for your understanding and we hope all is better next month!
Stampin' hugs!
Meanwhile, stay tuned for FB Live on Sunday for some fun make and takes!!!
Janice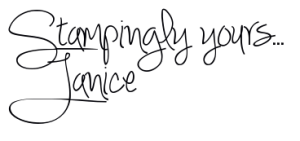 Join
my StampaHOWLics Group!
Shop
Now!
Request a
new Stampin' Up! Catalog