#1114 – NEW 2023–24 Catalog Paper Shares for DSP
Great way to get a variety of the NEW papers to see what you LOVE!
DSP Designer Series Paper Share – Includes 6×6 sampler of the 12 different DSP and Paper Stacks.  Each DSP set will come in a clear bag labeled with the name of the DSP and coordinating colors. Plus, bonus of the NEW In-Color 2022 – 24 DSP packs.
Reservation deadline to order:  Sun., 5/7/2023   
All packets will be mailed out by 5/15/23 (If there are any shipping delays, I will let you know in advance)
DSP Sampler $55  (Over 140 sheets of 6" x 6" DSP) – 12 different packets
You can pick up at an upcoming event in July or August. Or:
Add $10 for Priority Shipping (Total Cost $65 for sampler & shipping)
DSP Sampler Kit includes – 6" x 6" sheets of each DSP packet (144 sheets total)
*Bright & Beautiful                          *Countryside Inn                              *Delightfully Eclectic
*Earthen Elegance                           *Fresh as a Daisy                              * Glorious Gingham
*Inked Botanicals                             *Let's Go Fishing                              *Les Shoppes
*Masterfully Made                           *Stargazing                                       * Zoo Crew
BONUS Sheets – My gift to you
*In-Color DSP Assortment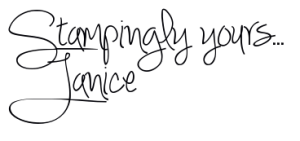 Join
my StampaHOWLics Group!
Shop
Now!
Request a
new Stampin' Up! Catalog