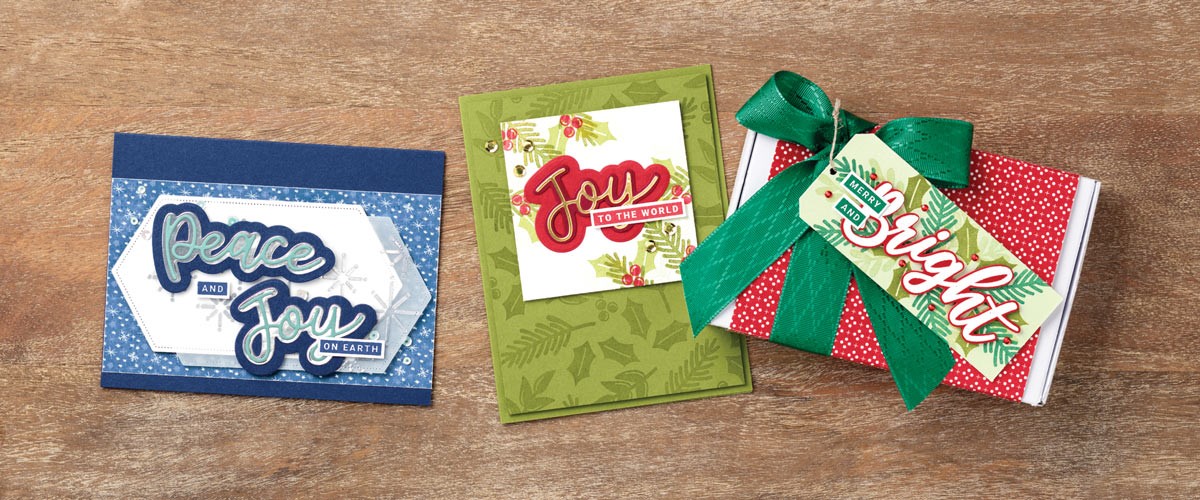 We all could use a little "Peace & Joy" year round and this bundle delivers!  You can find it on p. 18 of the Holiday Catalog.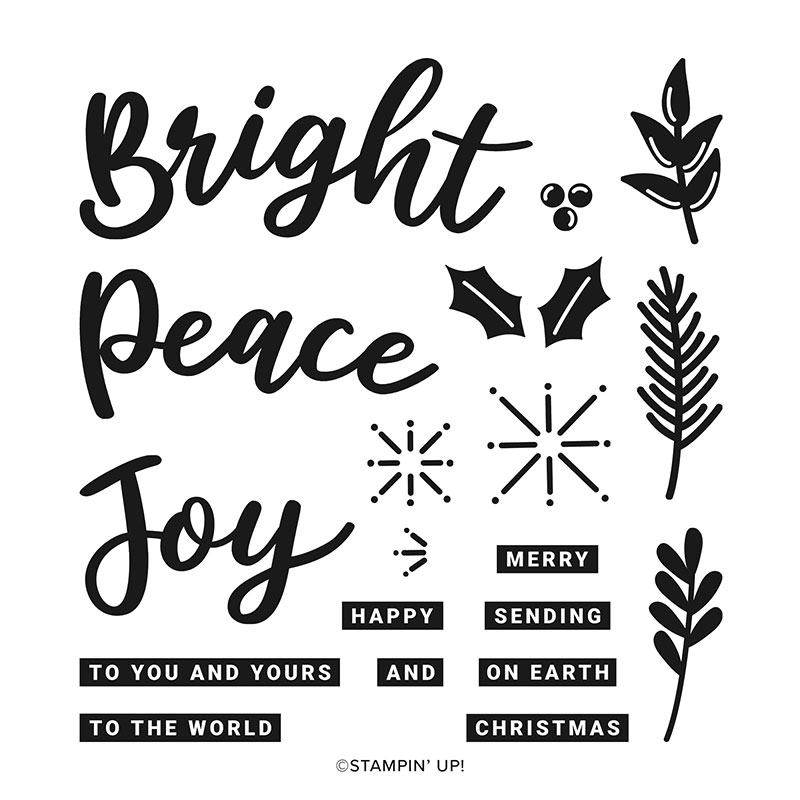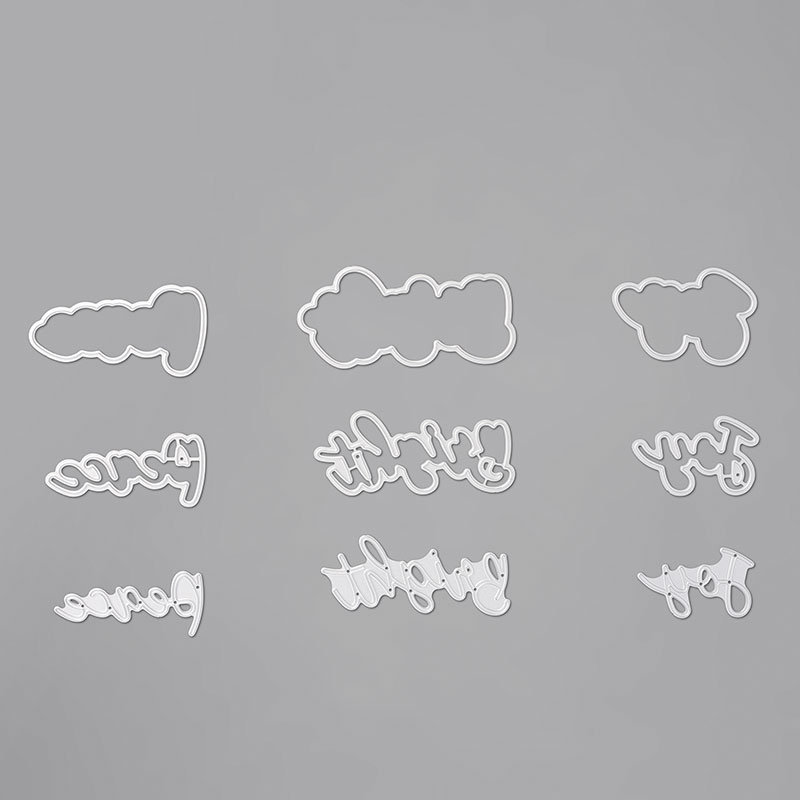 The die cut words say:  Peace, Bright & Joy
Bundle Pricing – Save 10%/Bundle includes both the stamp set and dies
#155167 – Peace & Joy Bundle – $45.00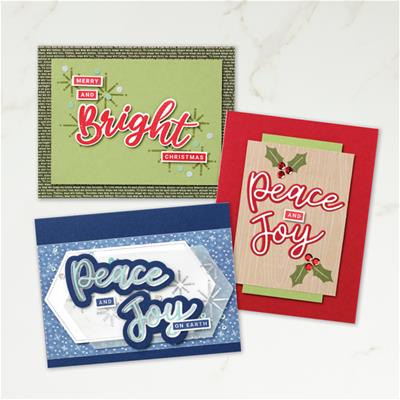 This picture contains two different cards than the top picture.  It is nice to see the variety you can create with the bundle. 
I got my Covid test done today for my shoulder surgery on Monday.  Paul and I are "self-quarantining" (words that I never thought I would say :). The test was not bad at all, and very quick. I'm going to spend the weekend catching up on mail and cleaning my office.  Since Paul can't be with me during surgery, he will run errands…like taking "Happy Mail" to the post office on Monday.
Stay tuned for FB Live Sat. 8/8/2020 at 10 am CDT.  I said that I would do one on Sat., instead of our regularly scheduled Tues. night (because of surgery).  Thanks for your understanding.  We should be back on track for Tues. nights starting 8/18/2020.
I will be doing two FB Lives tomorrow, back to back. During the first FB Live I will be sharing swap cards from the SU Leader's group and the second one will be from the Advisory Board Alumni.
The second FB Live will be a short tour of the new Holiday catalog from my perspective. 🙂
Note:  FB Live is done on my Customer FB group:  Stampahowlic Stampers – Customer Group
Click here to join the Facebook group
Let the weekend begin!  See you on FB!
Winner for today's drawing is: Barbe Powell
Look for happy mail going out on Monday thanks to Paul!