Today is the Retired Stamp Sale 
Sat., July 20, 2019
8 am to 2 pm  – 3879 Parsons Road – Carpentersville, IL (near Spring Hill Mall)
Multiple demonstrators participating.
Tons of stamp sets, inks, cardstock, dies, Big Shot machine, Paper Pumpkin, punches, accessories…you name it, we will have it!!!
Hope you are able to stop by.  I will have the NEW Holiday catalog with me!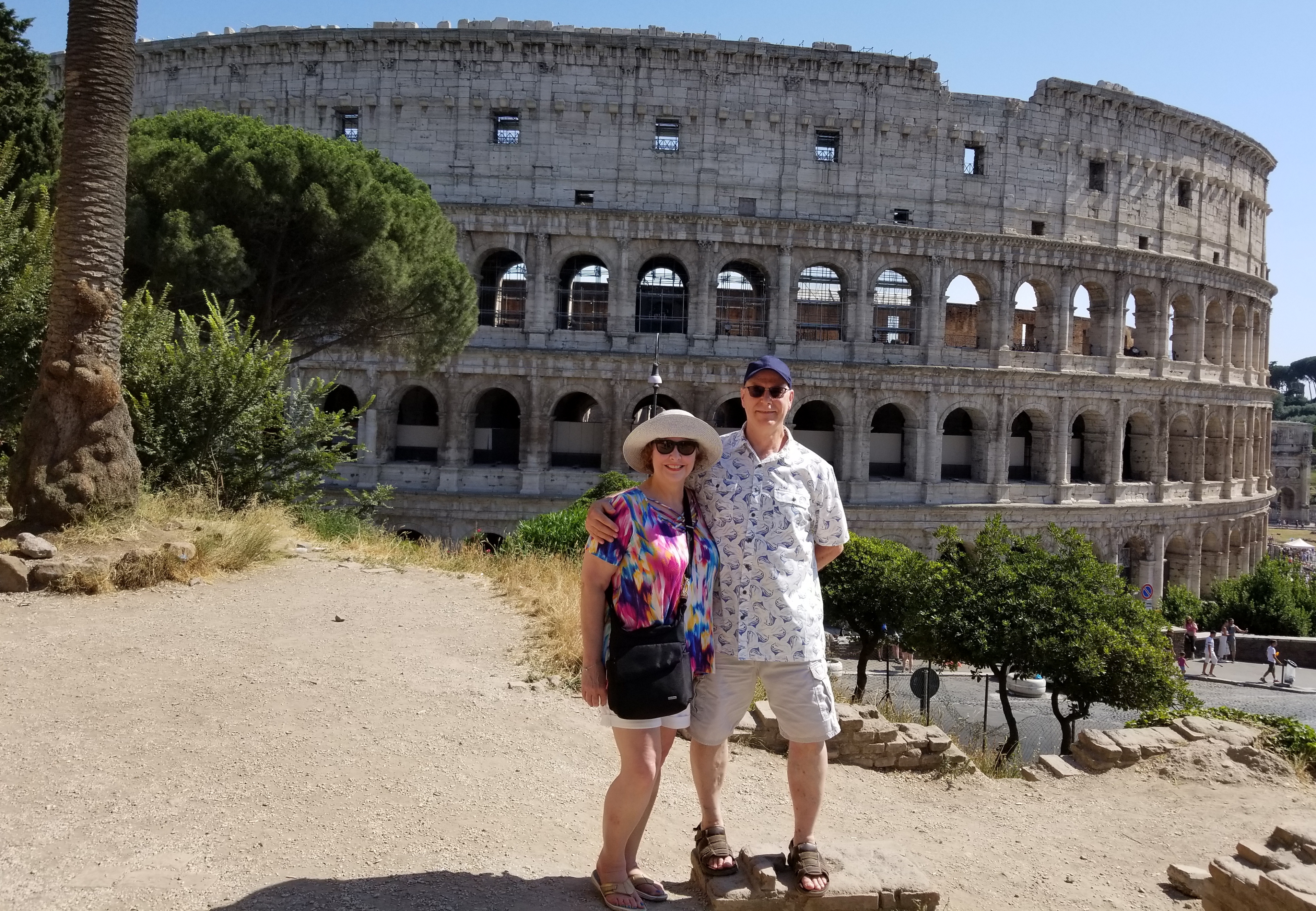 We flew into Rome a day early, just to make sure that we had some extra time.  I always want some padding when we are trying to catch a cruise ship.  We shared a golf cart tour of Rome with some fellow demonstrators.  It was a warm day, so it was nice to have the golf cart and a little breeze.  The tour was three hours long and we were able to personalize it with the places we wanted to see. Here we are in front of the Coliseum.  This was definitely a "pinch me" moment.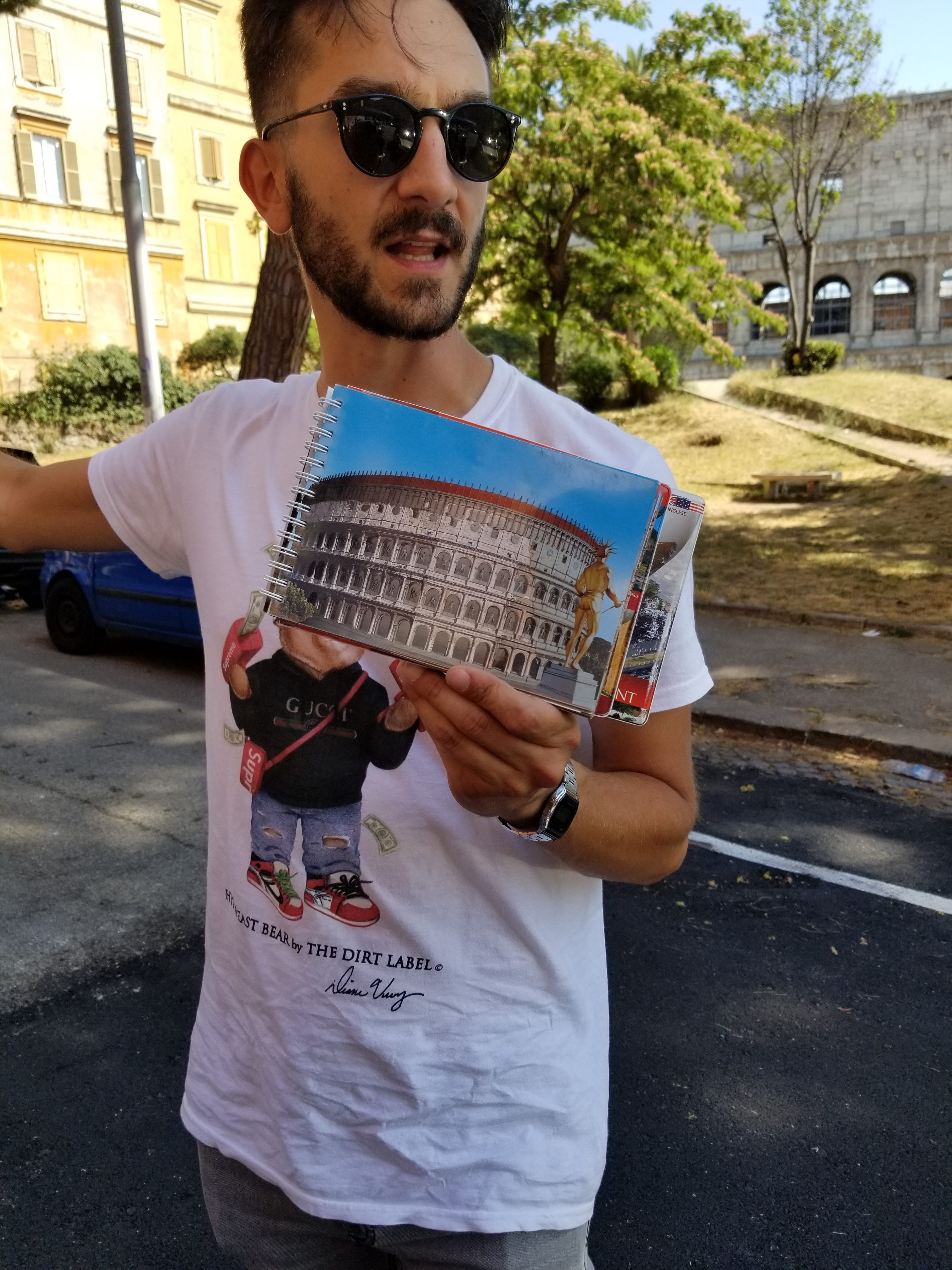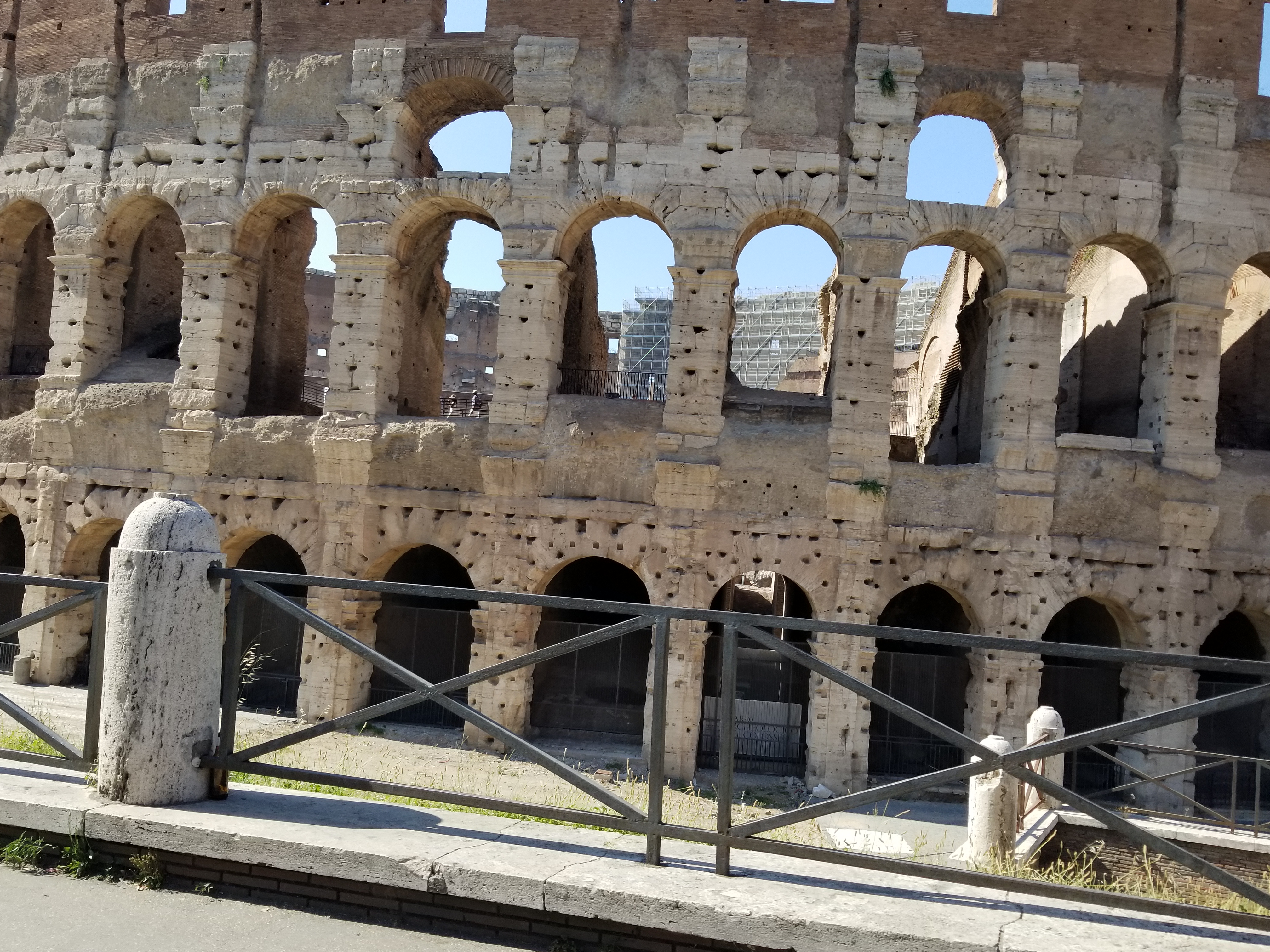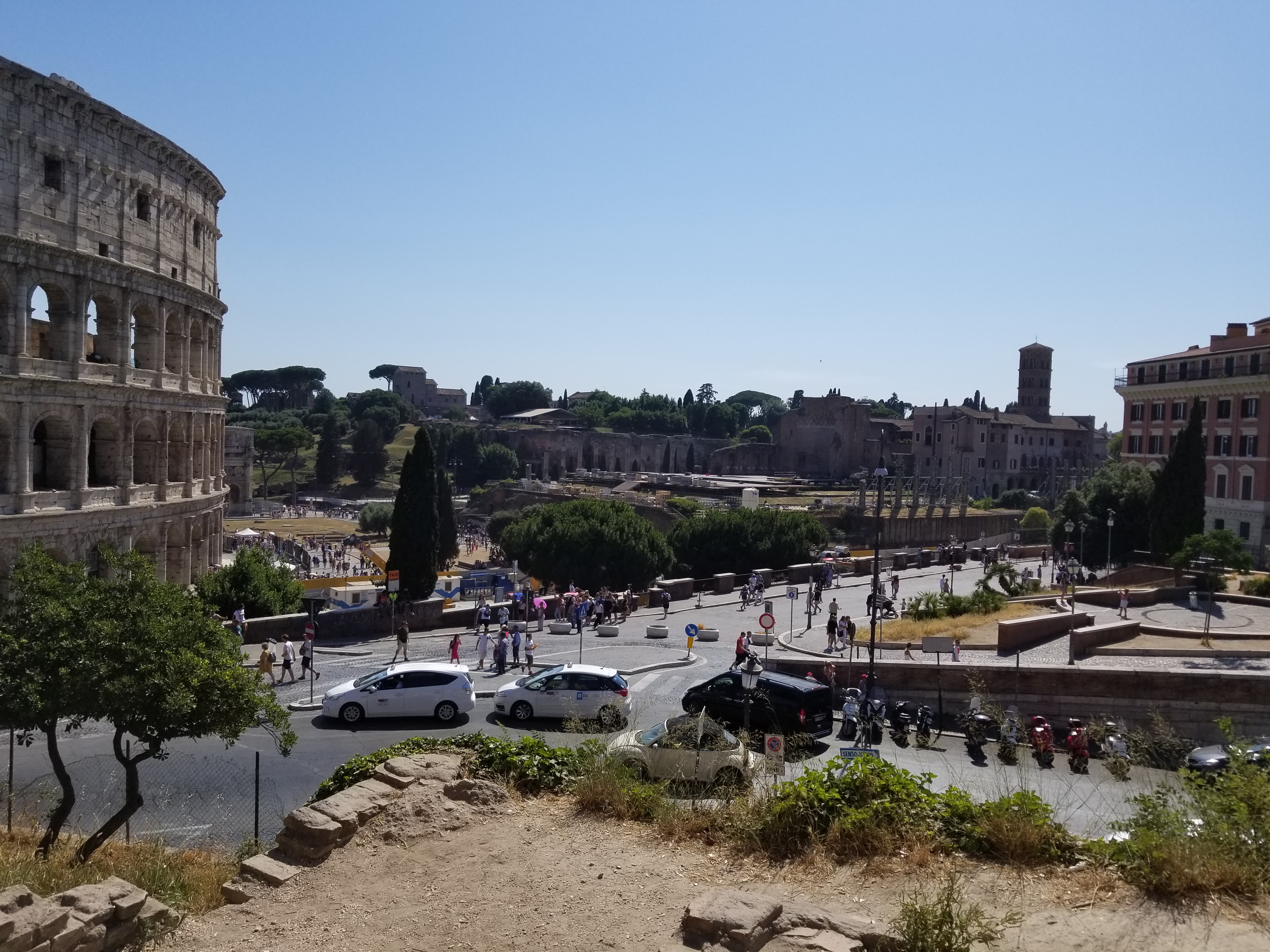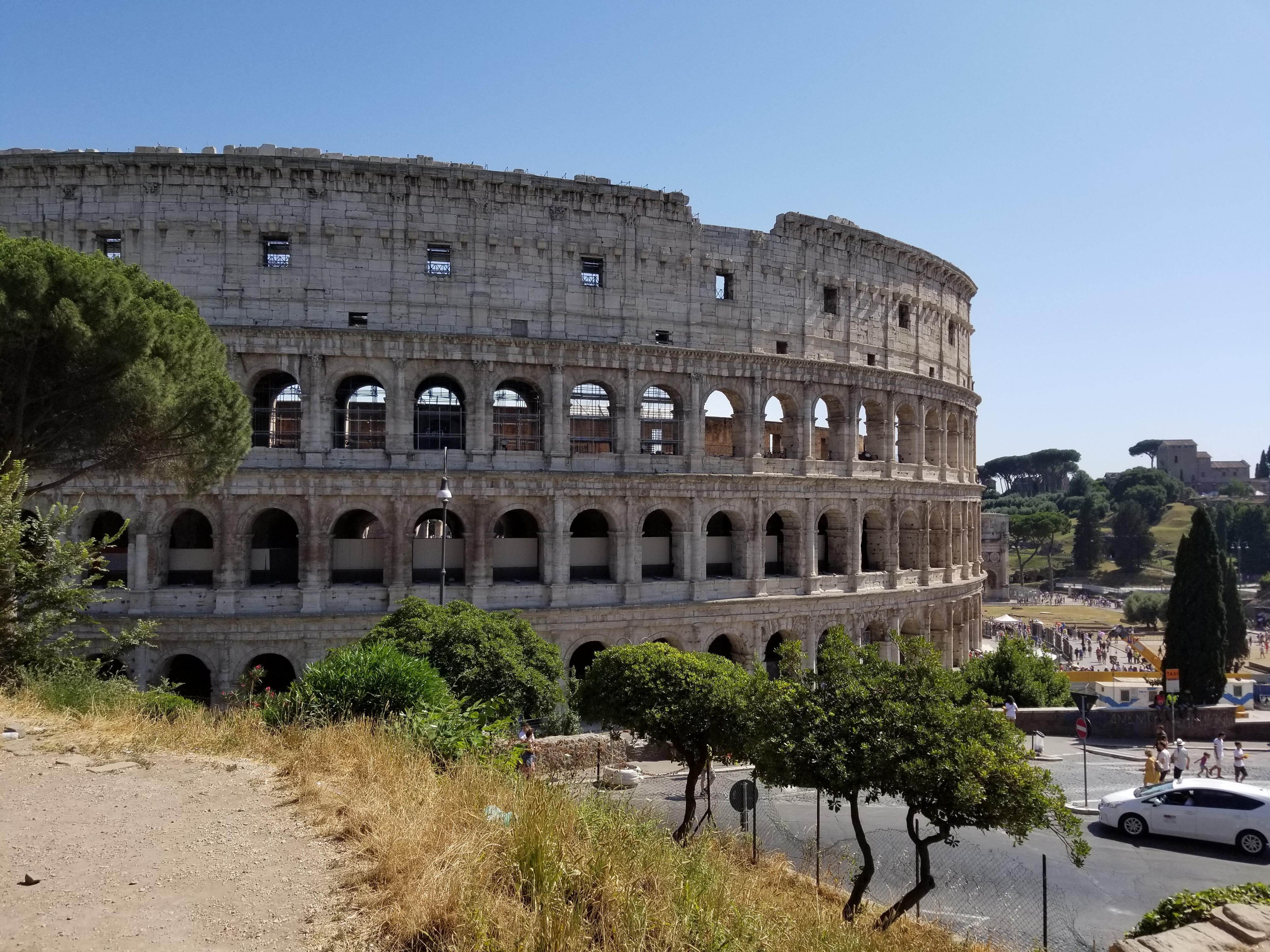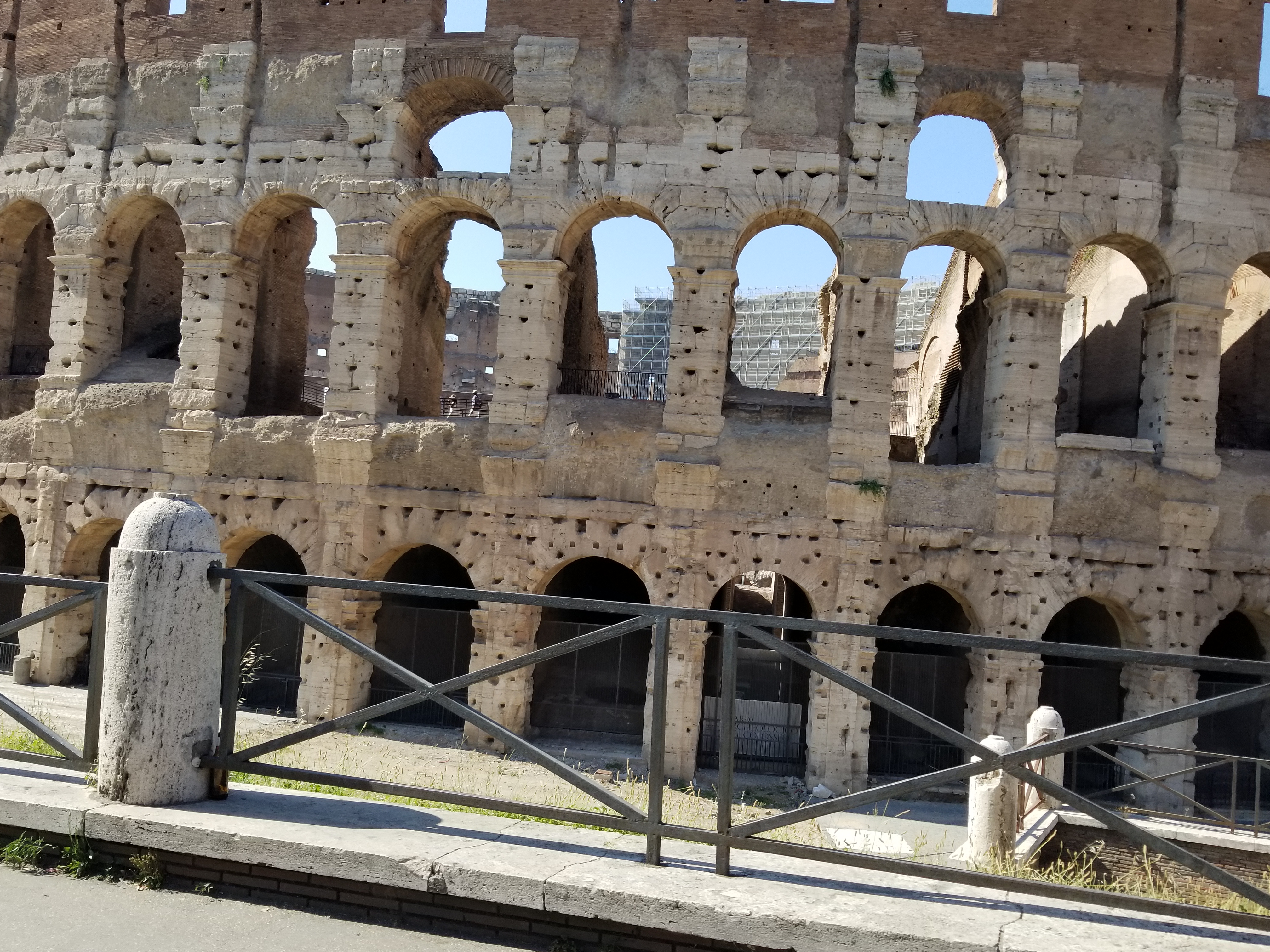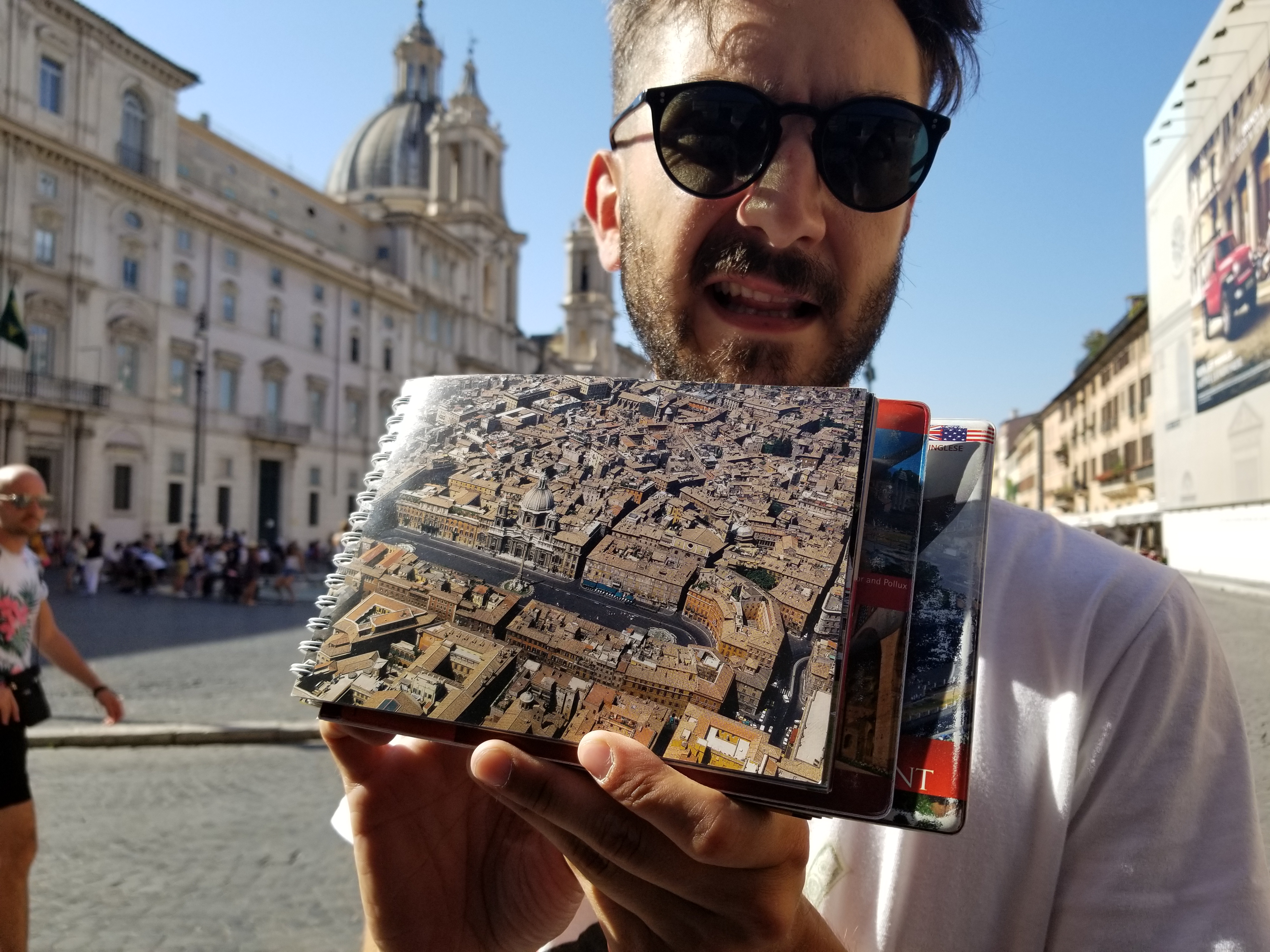 Here is our tour guide, Valero.  His English was wonderful and he was so good giving us the history of the city.  I highly recommend a golf cart tour.  It is a great way to get a quick overview of an area.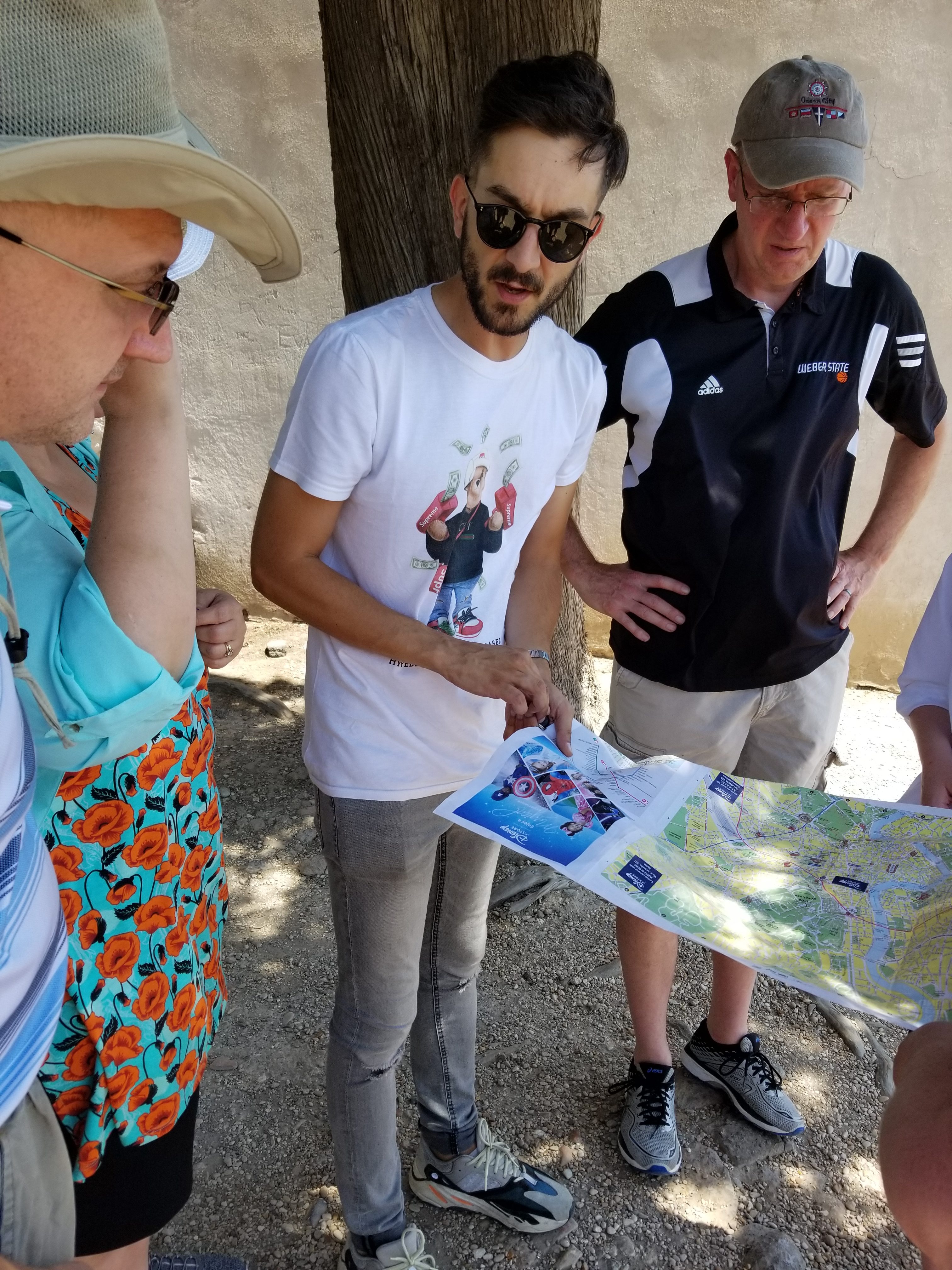 You can see the Vatican and St. Peter's Basilica in the background.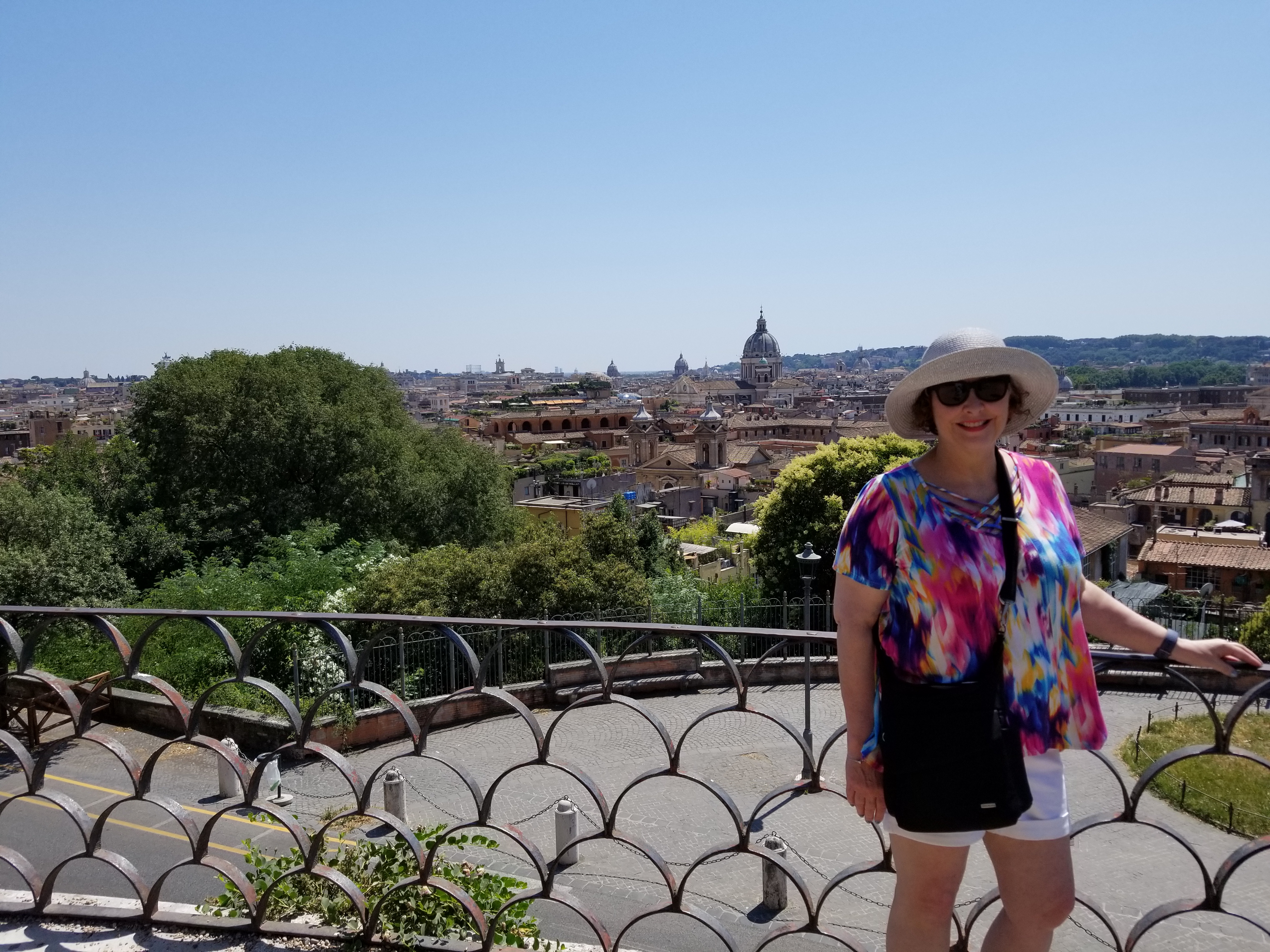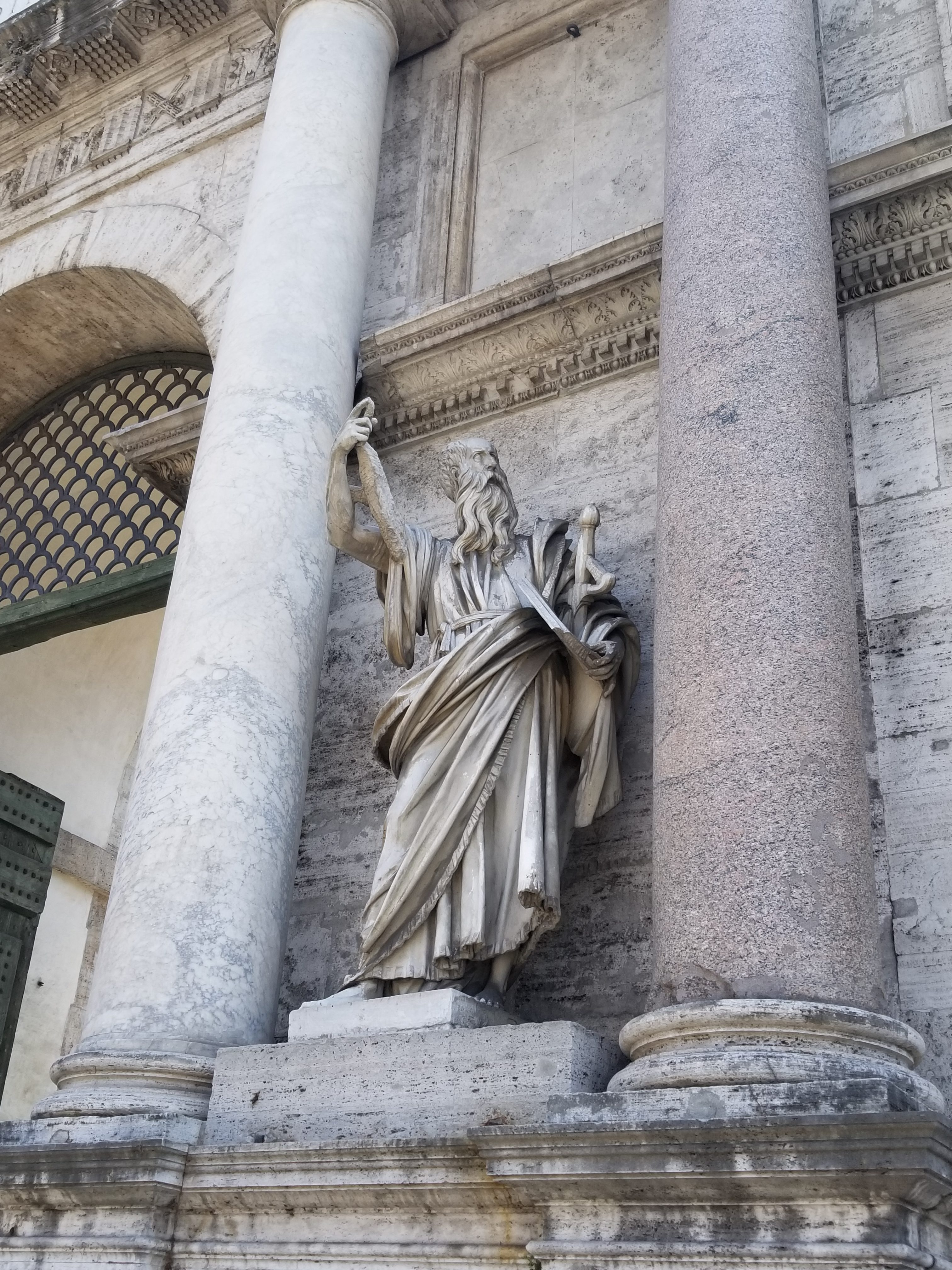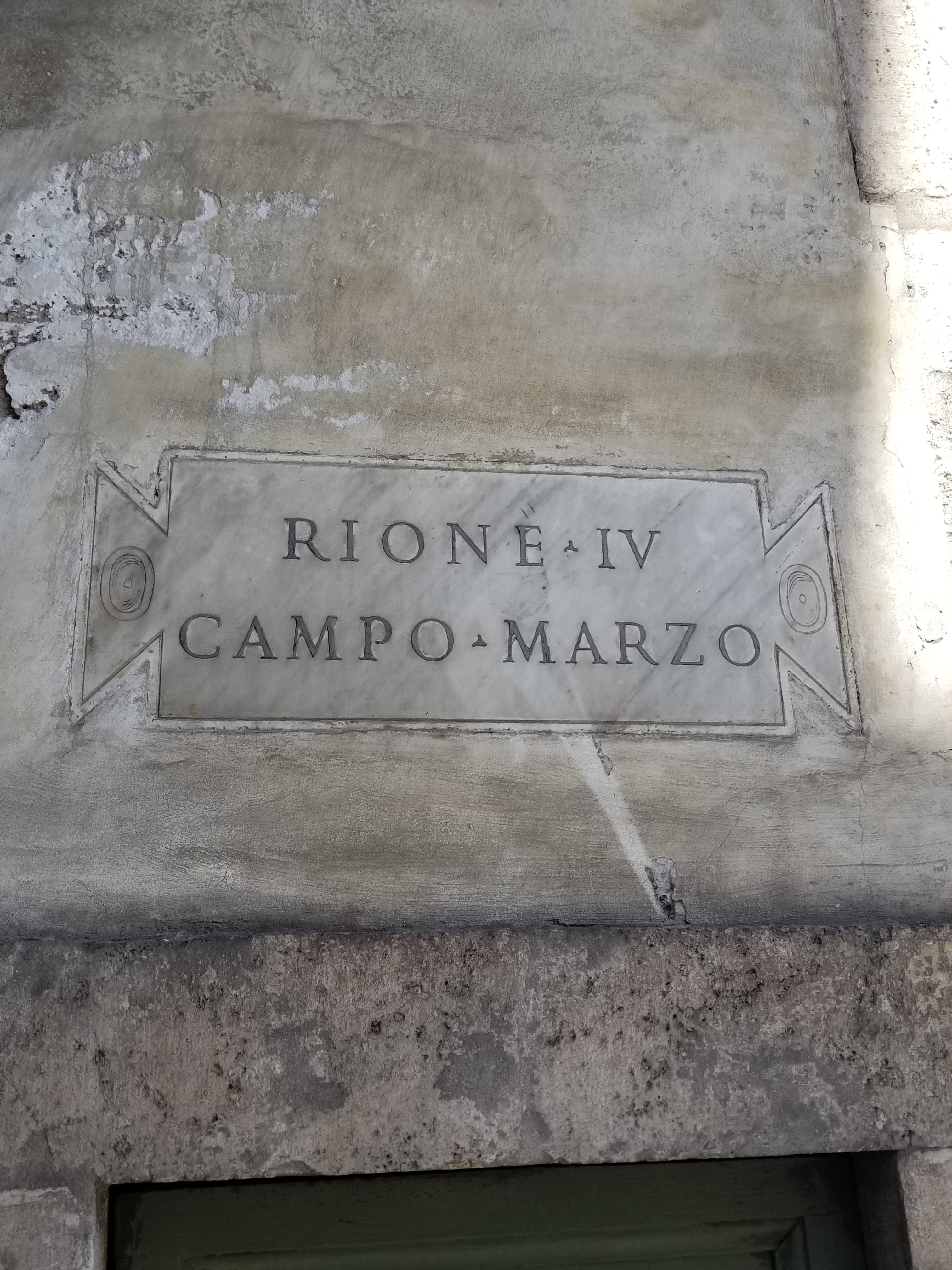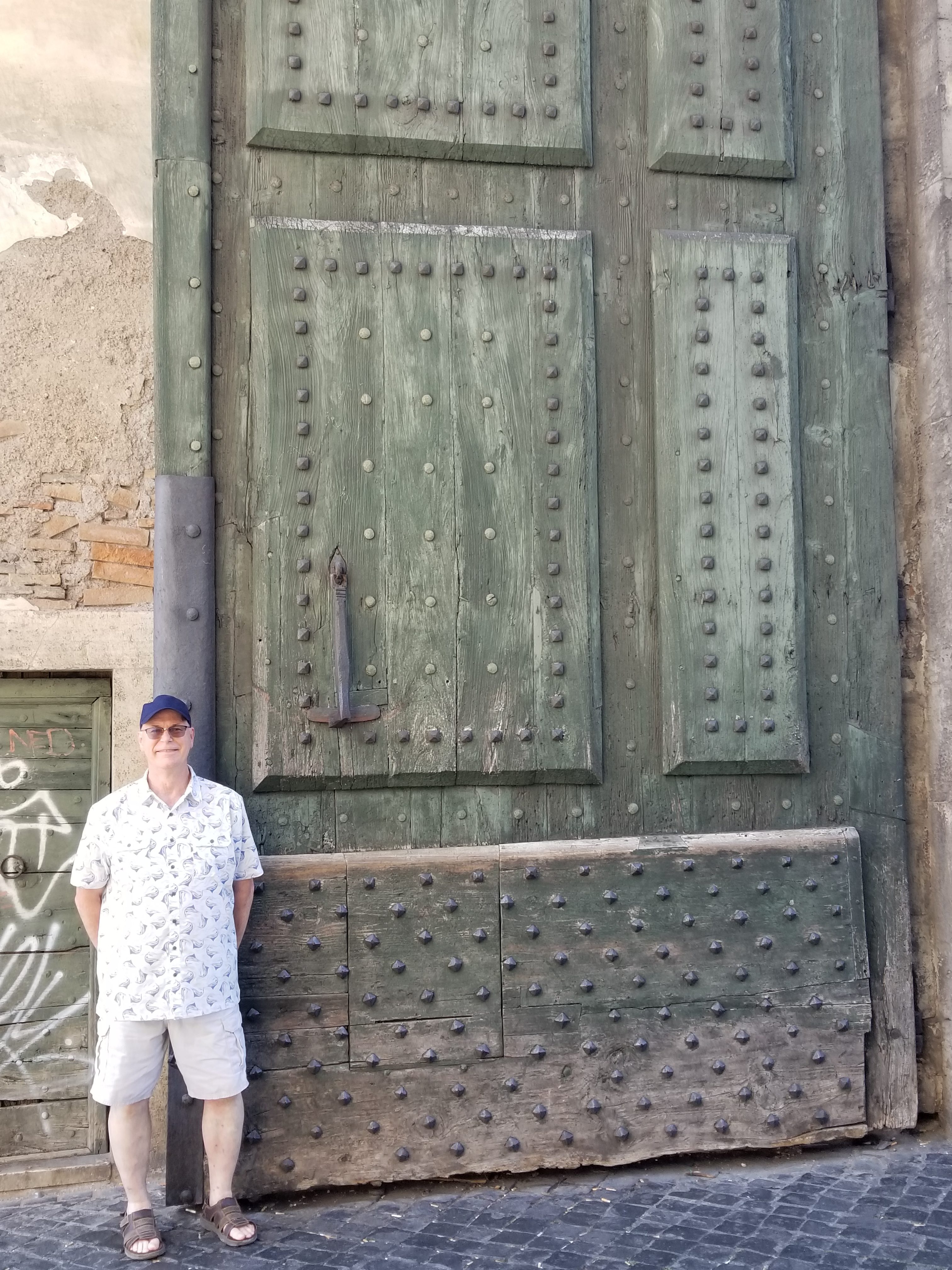 LARGE doors!!!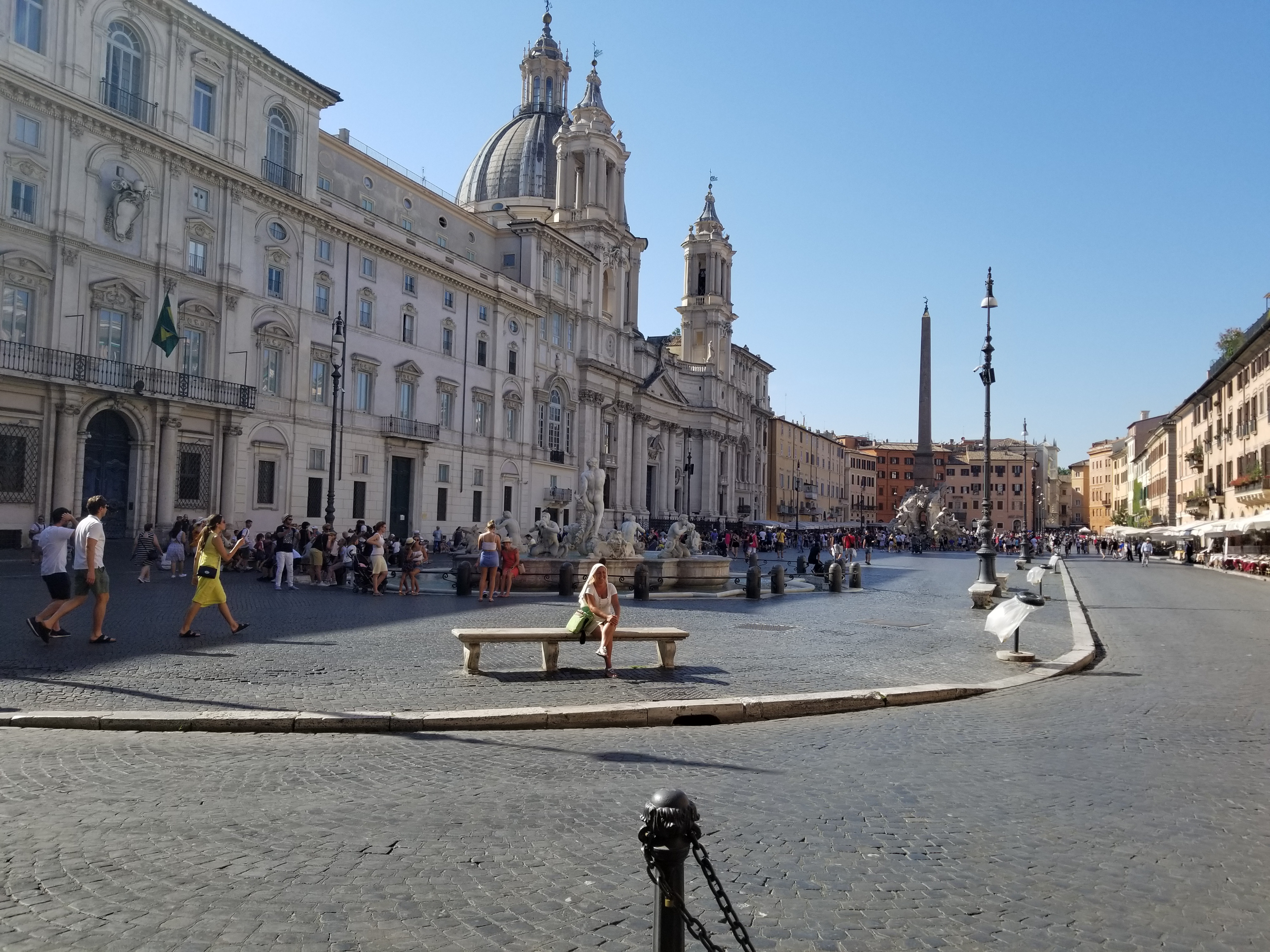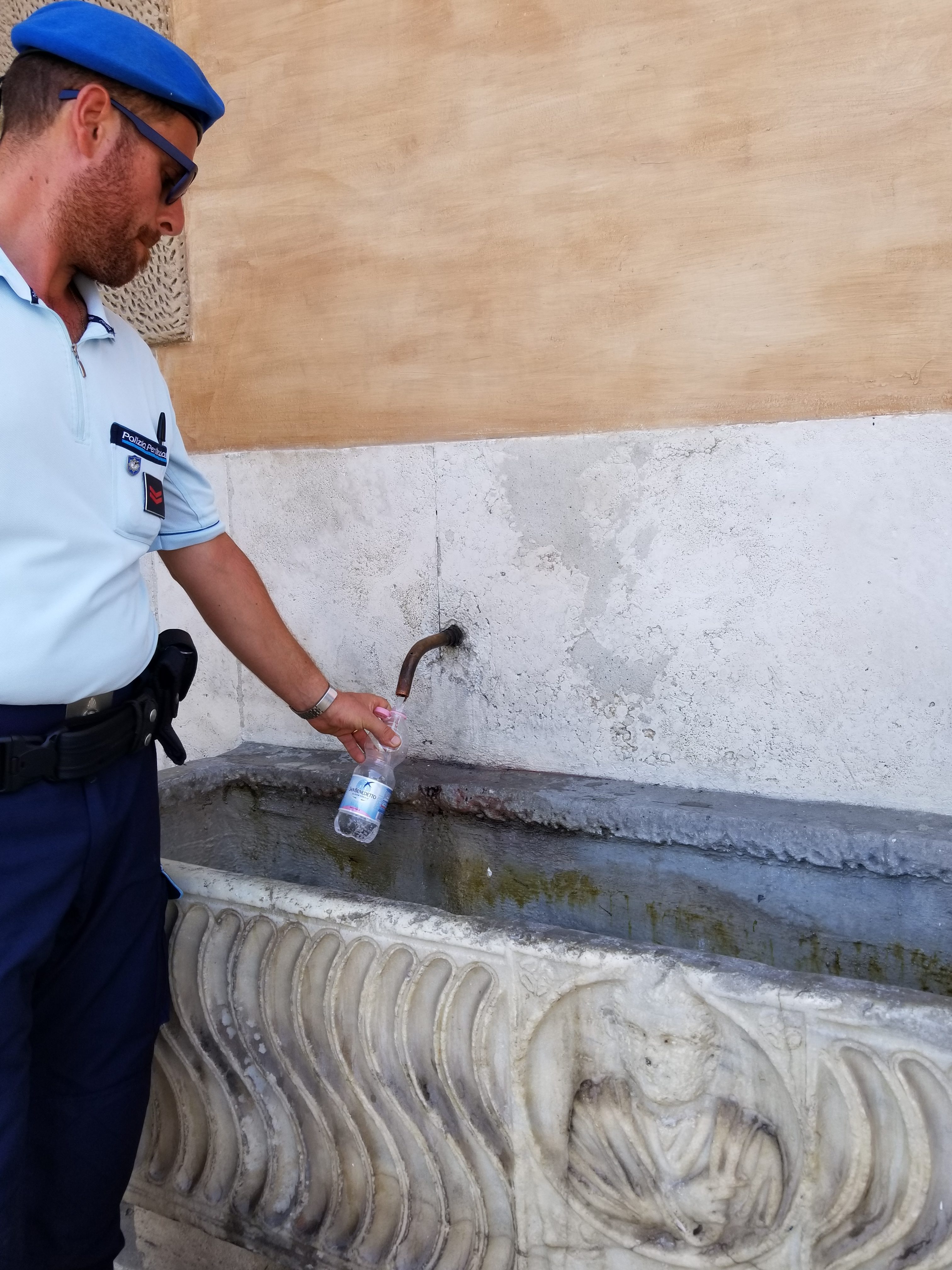 There are lots of places around Rome to refill your water bottles.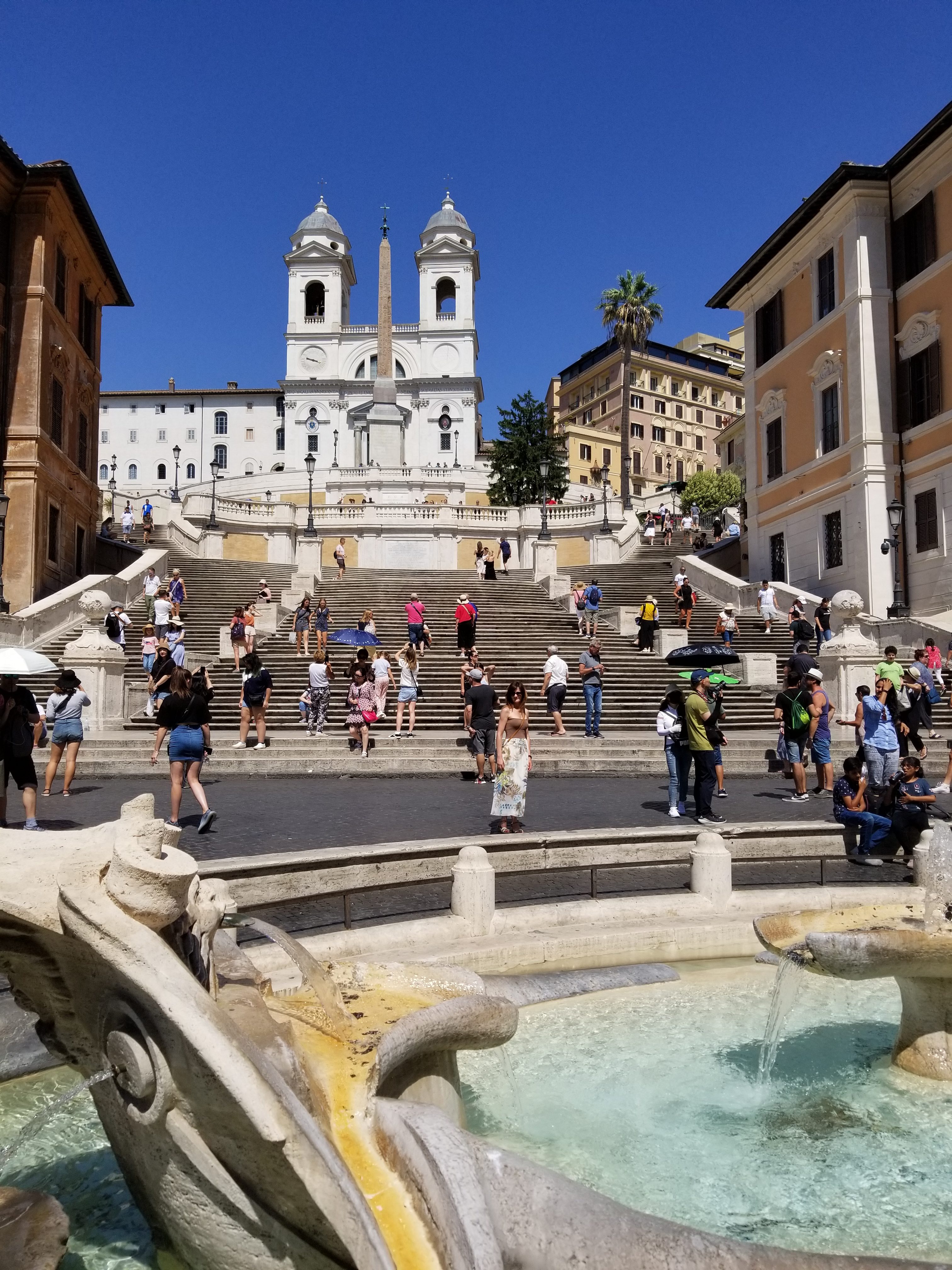 The Spanish Steps.  The following week, we spent more time in Rome and climbed the steps.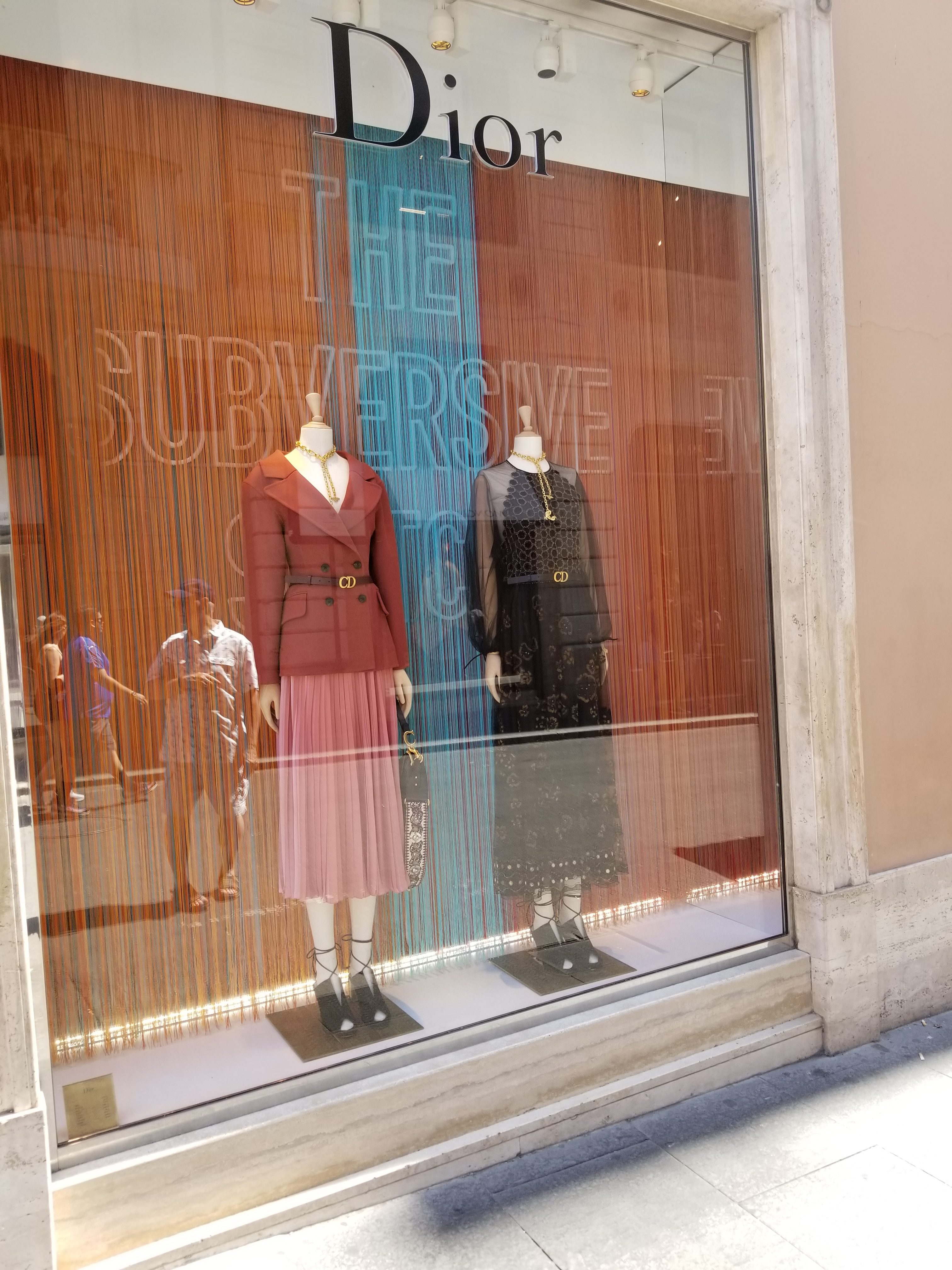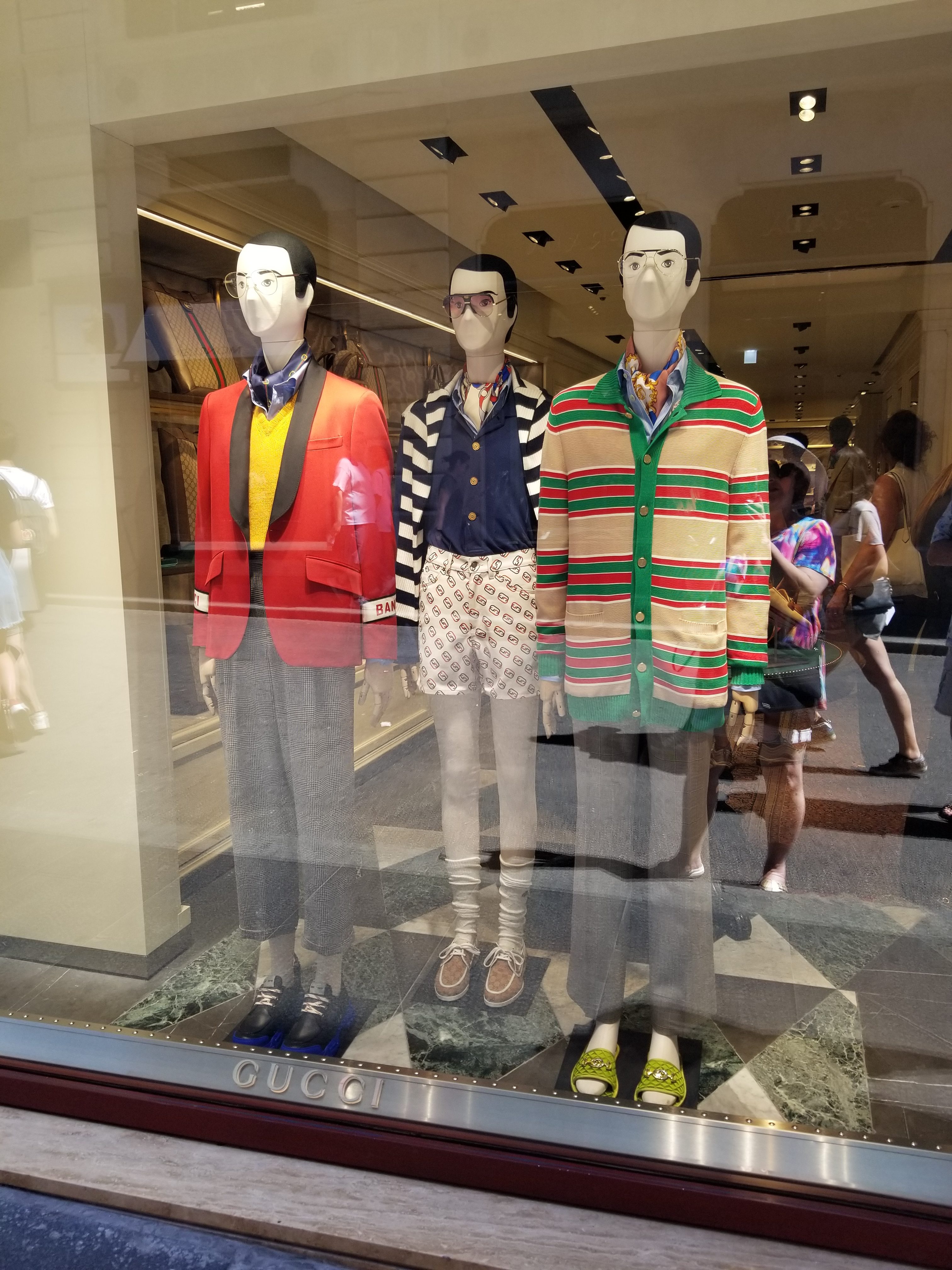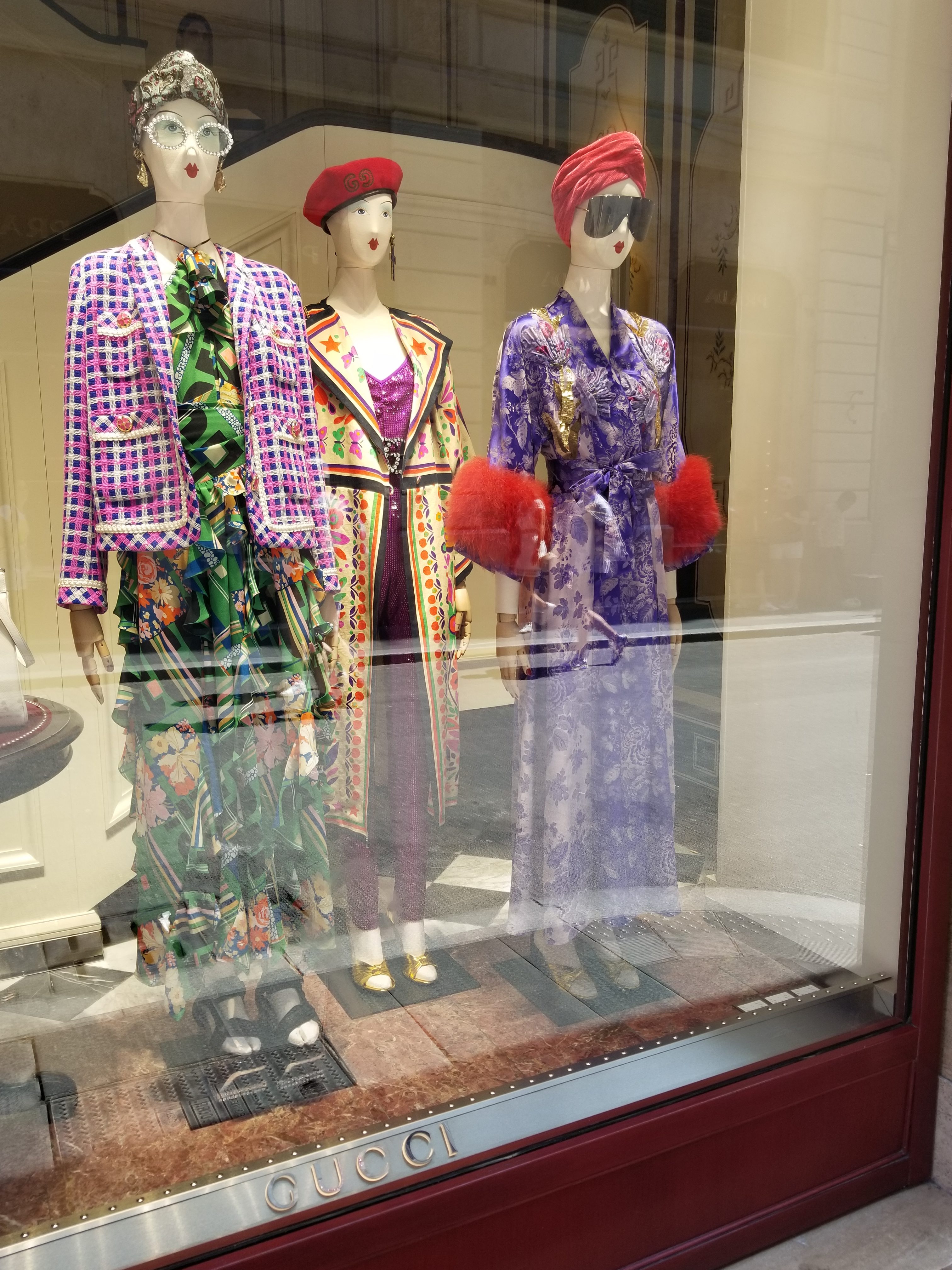 What would a trip to Rome be without a peek at fashion???  Many of the women were so effortlessly stylish!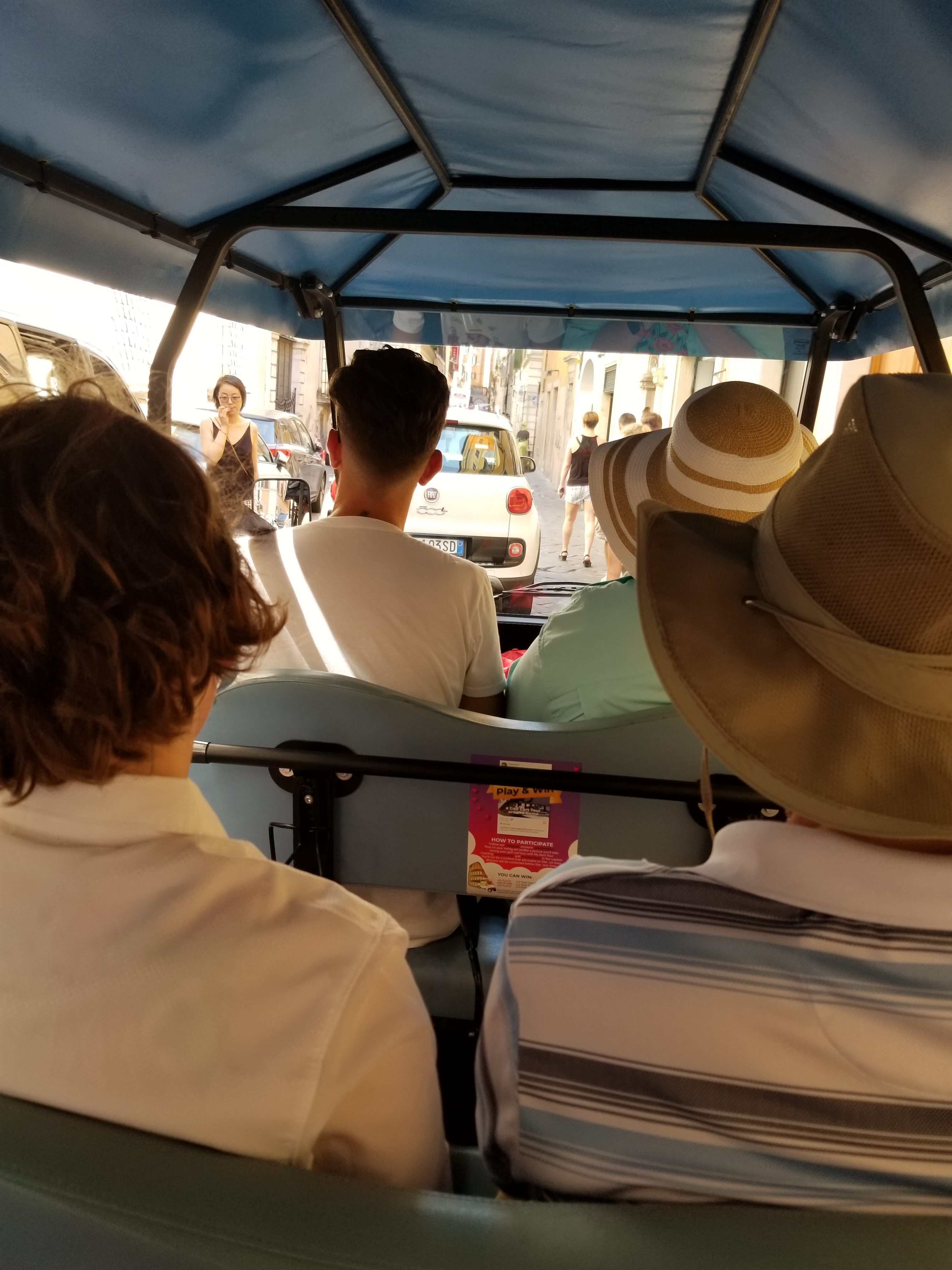 A golf cart is the way to travel!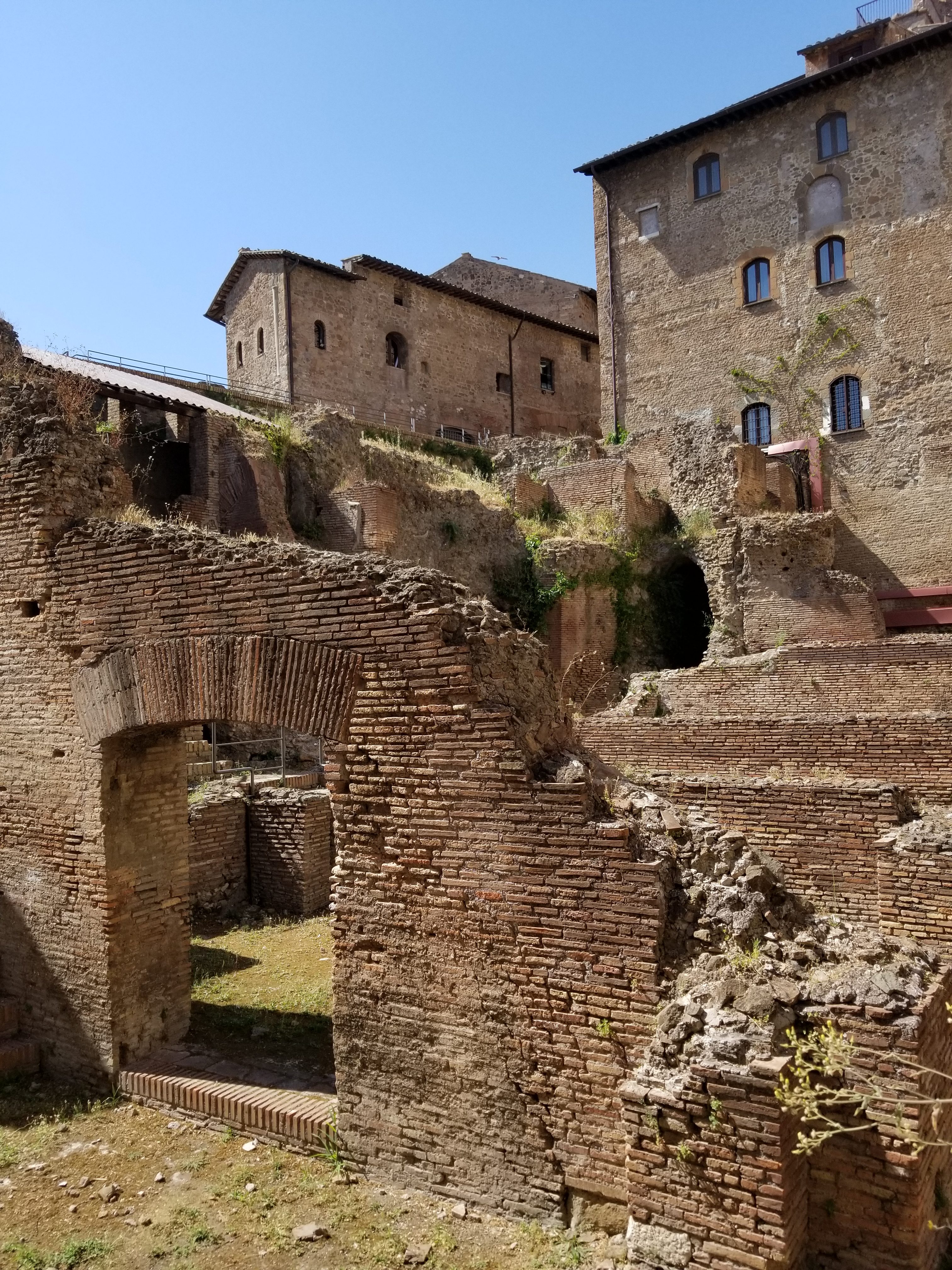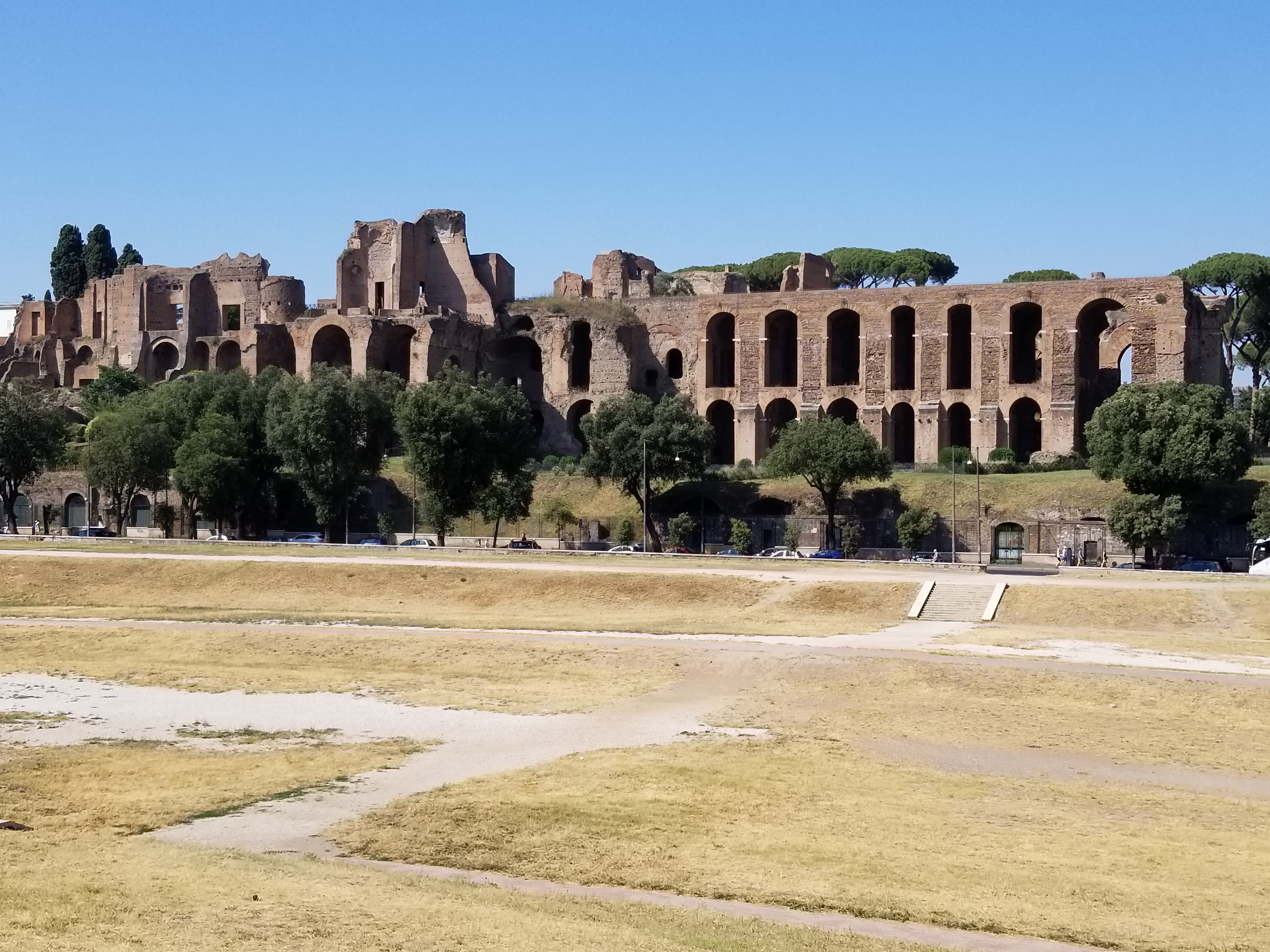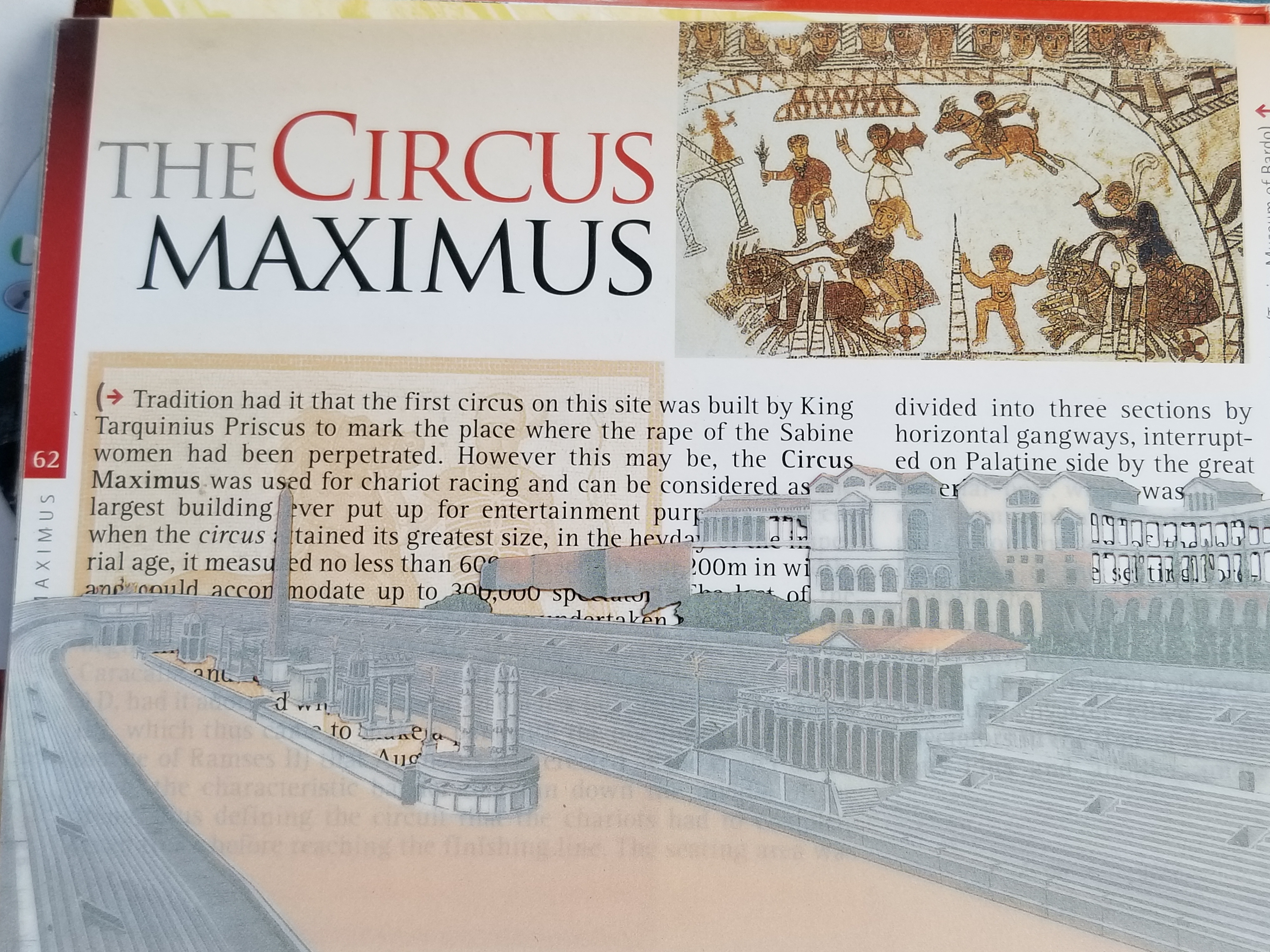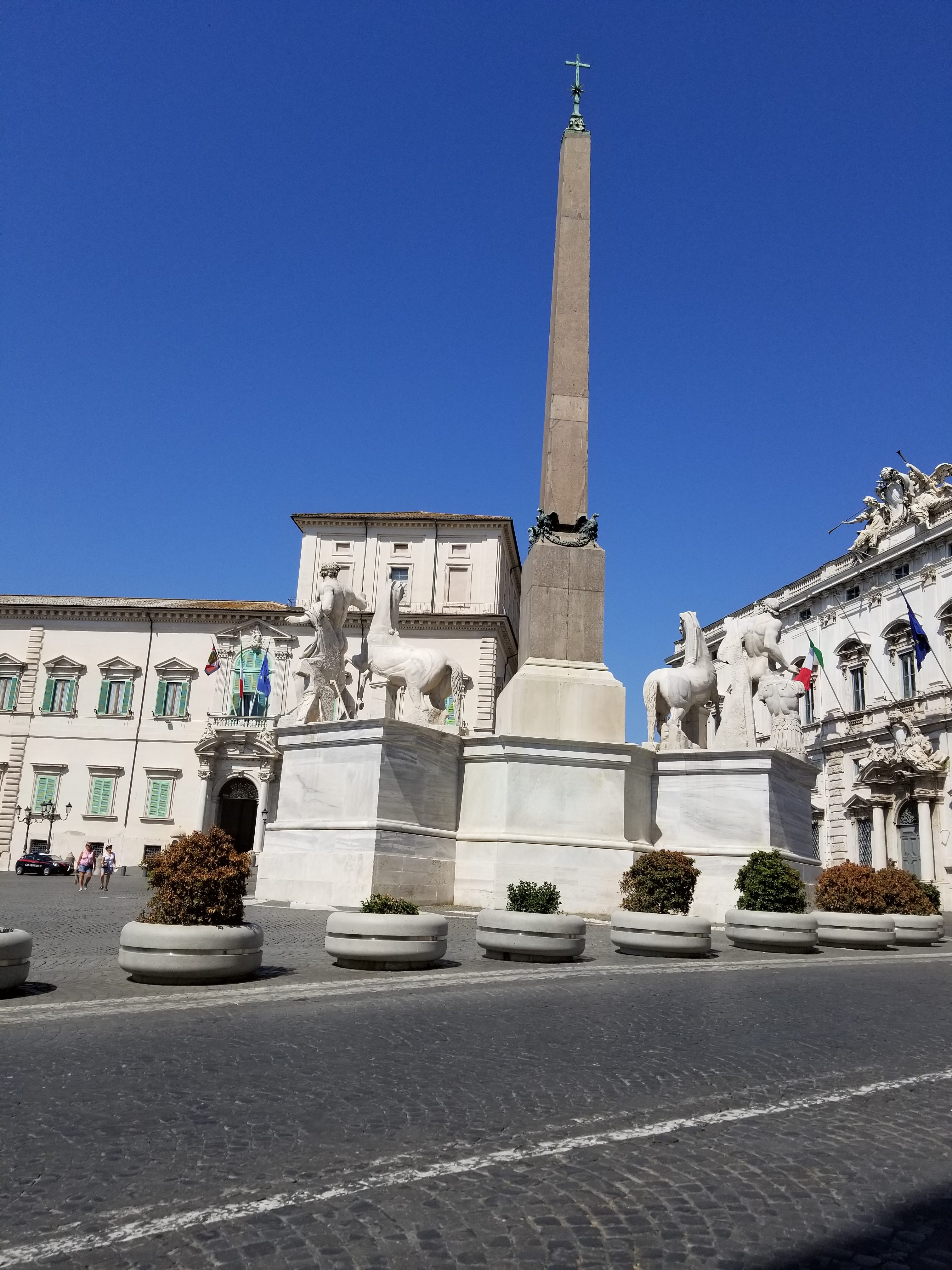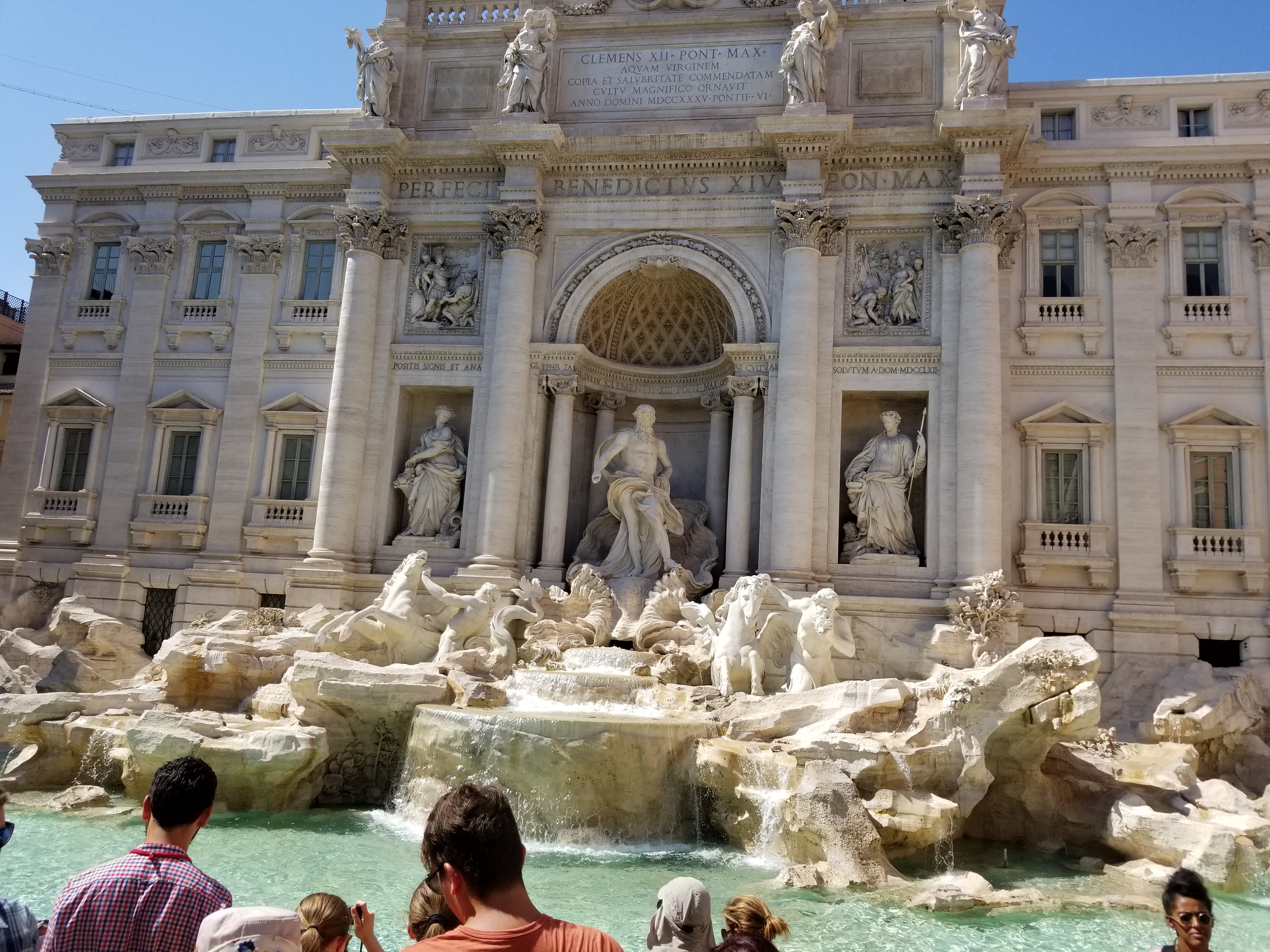 The famous Trevi Fountain!  HUGE tourist spot in Rome!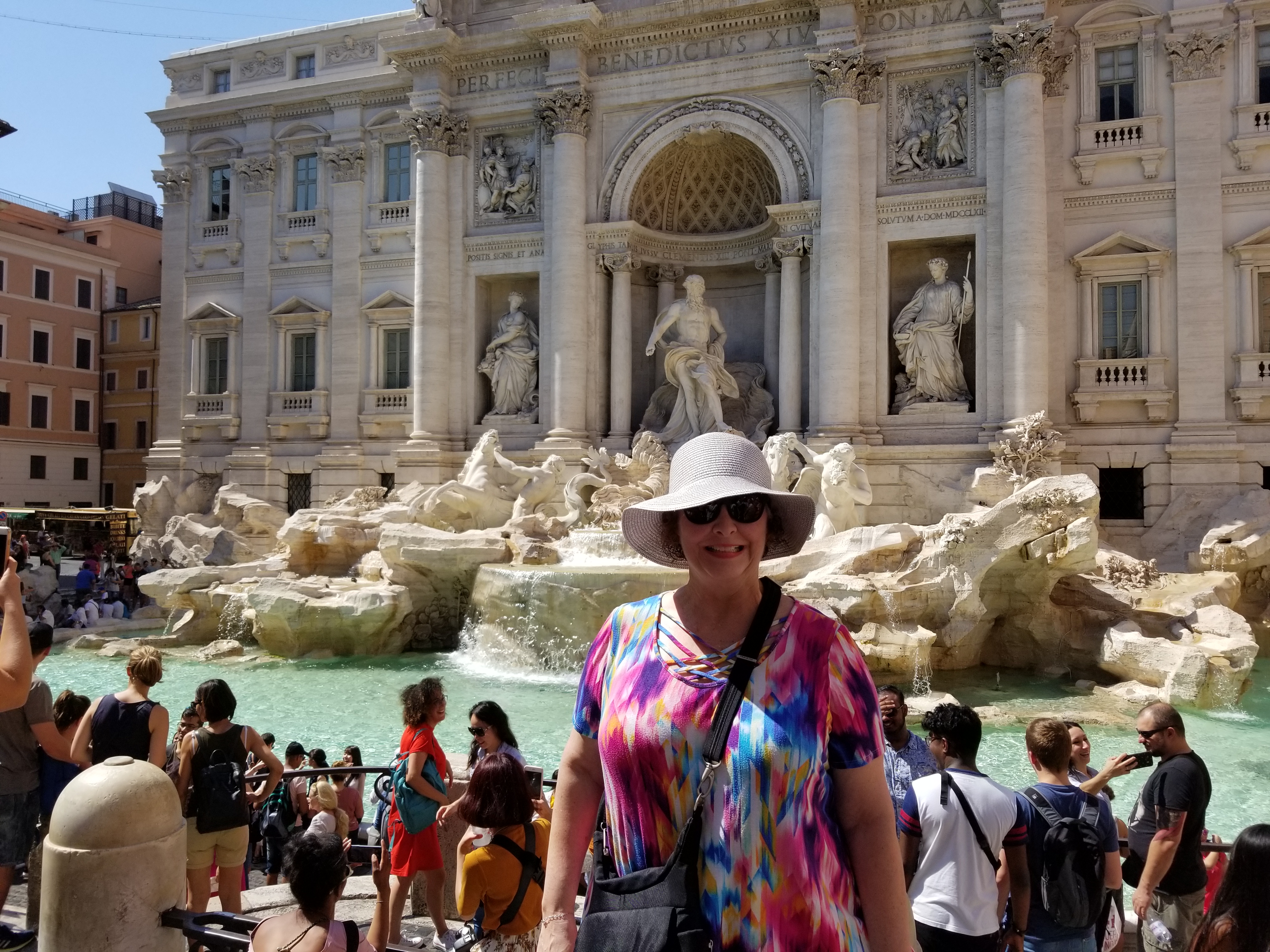 I look very "touristy" in this photo.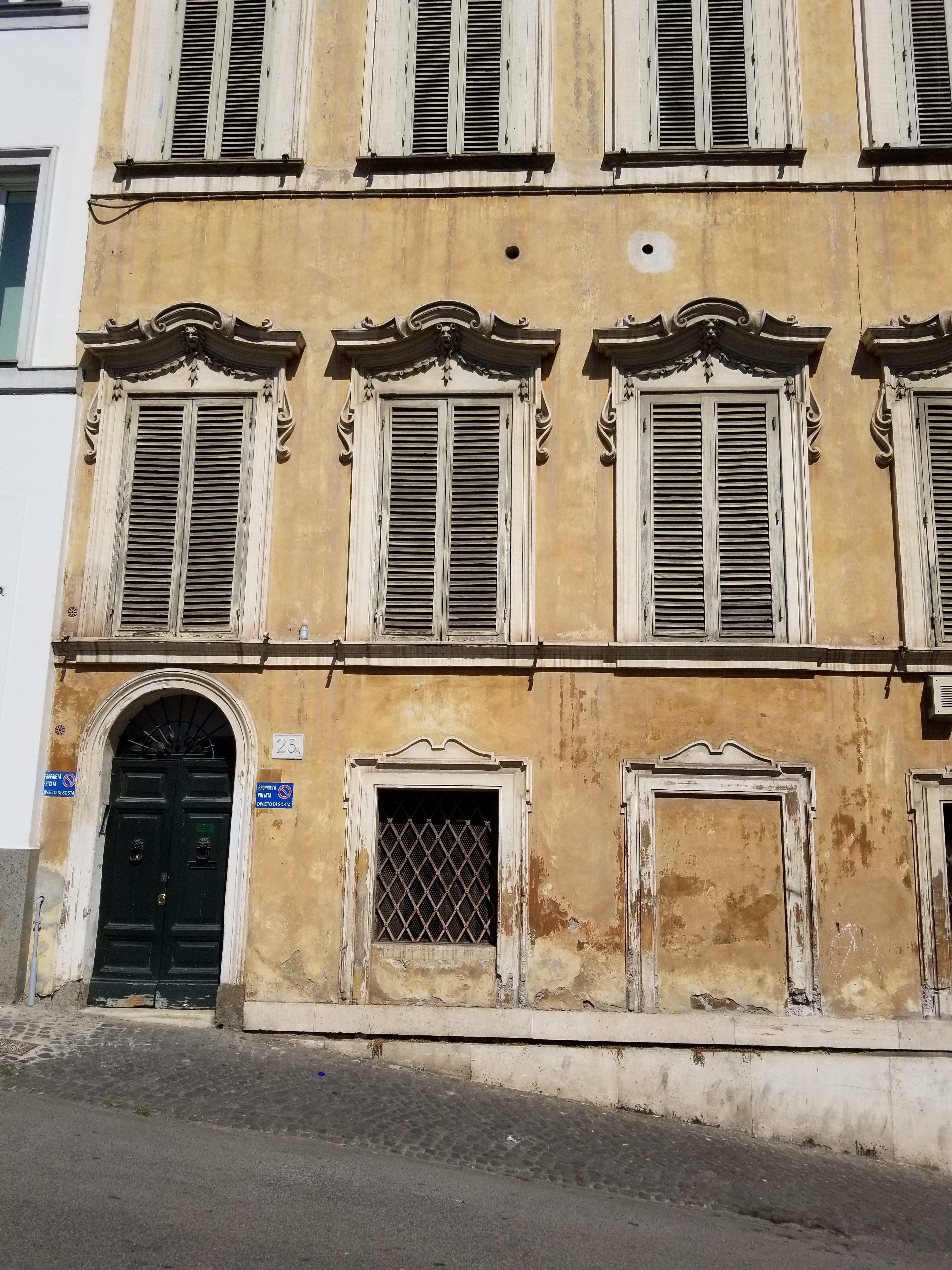 I love the character of the old buildings, doorways and cobblestone streets.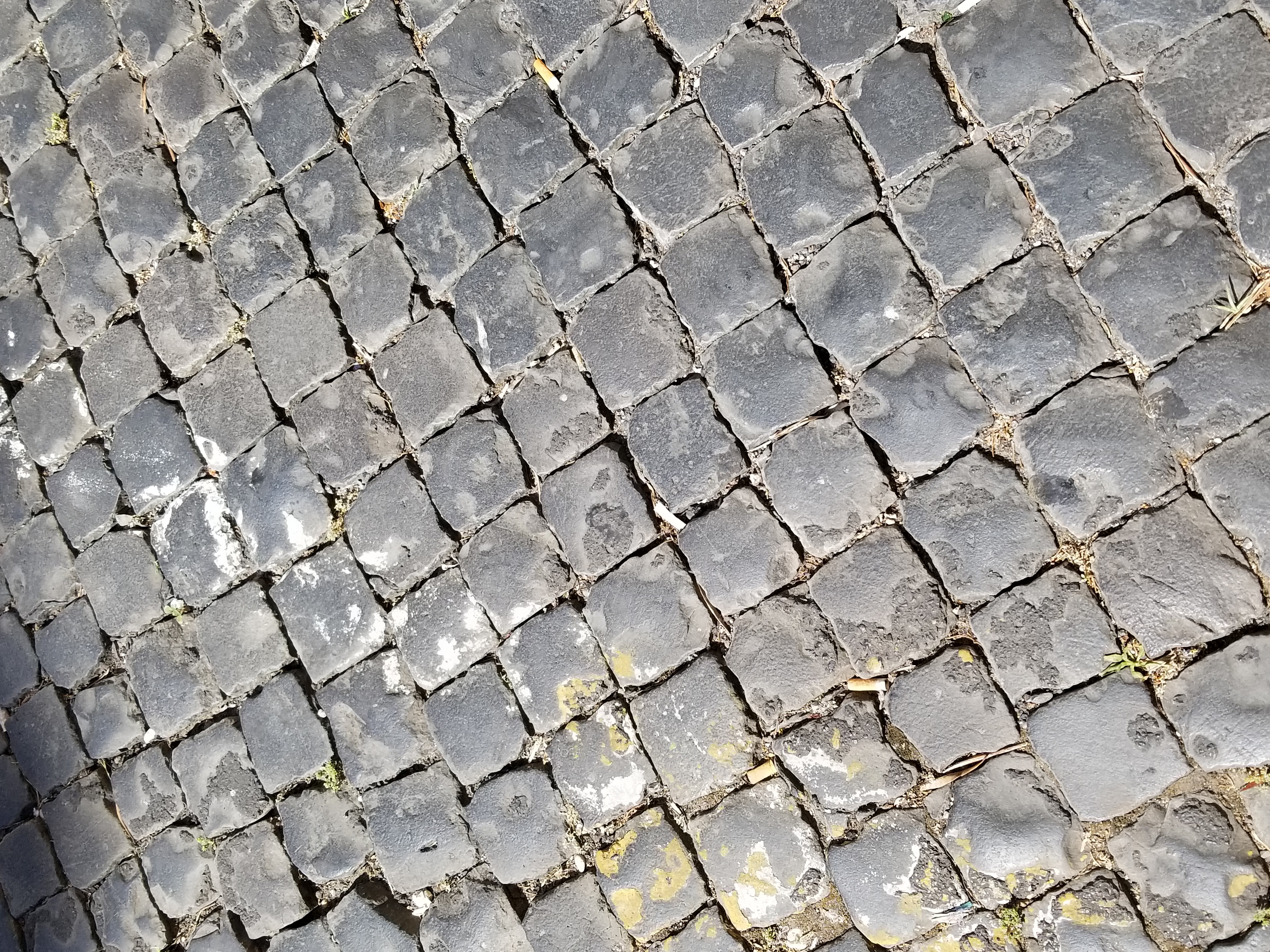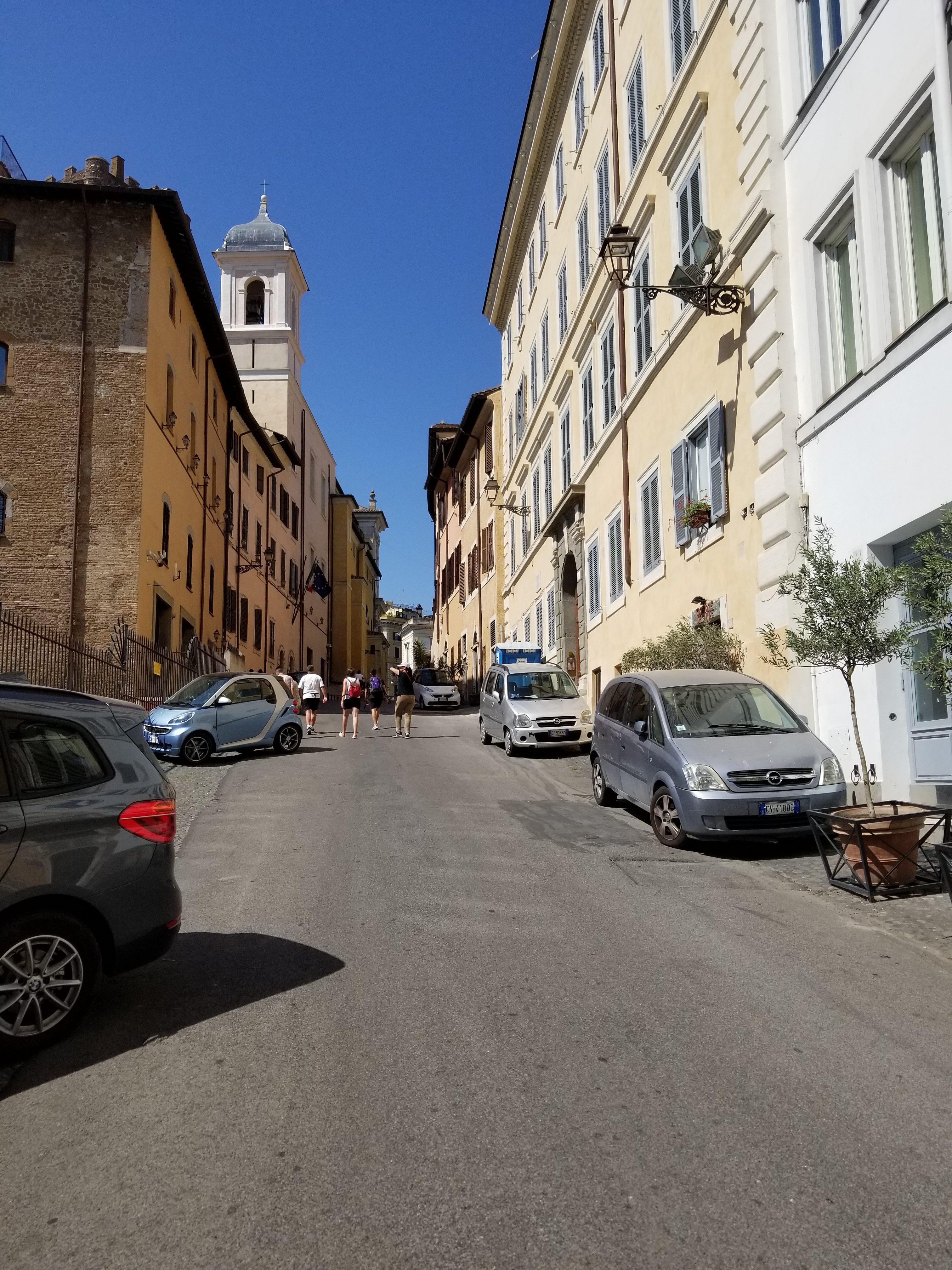 Lots of smart cars.  Gas prices were pretty high, about $6.00 per gallon.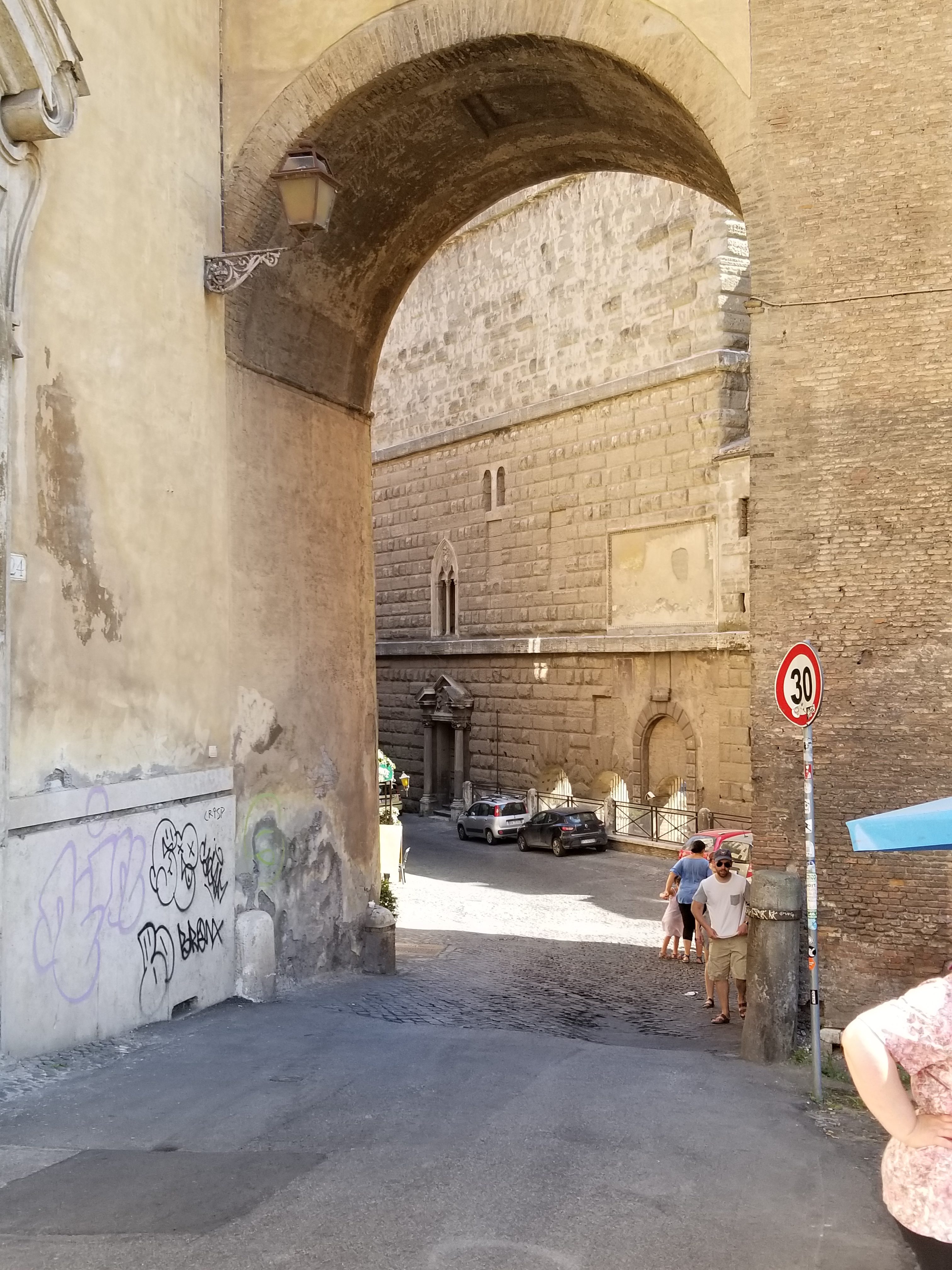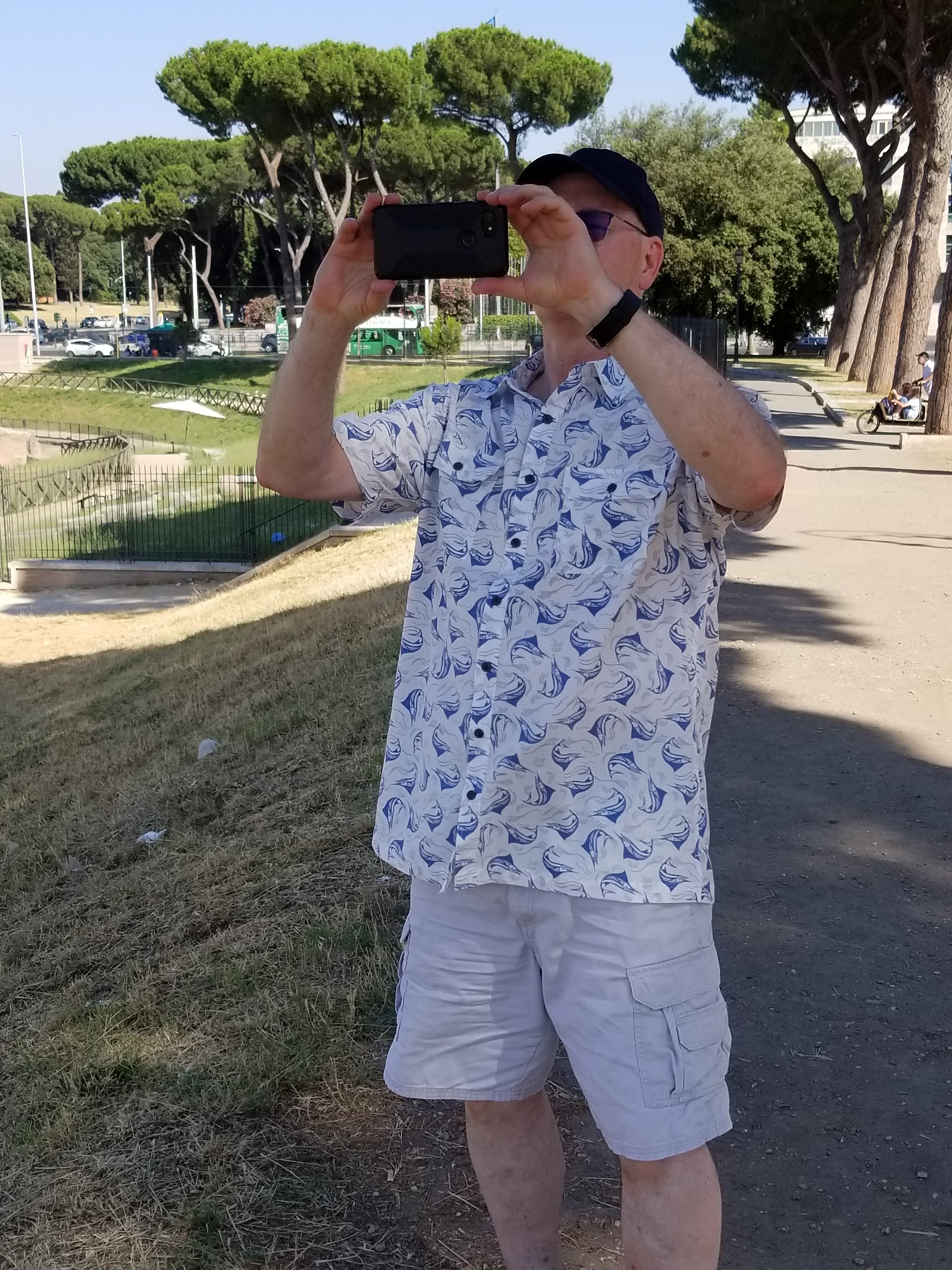 My favorite tourist!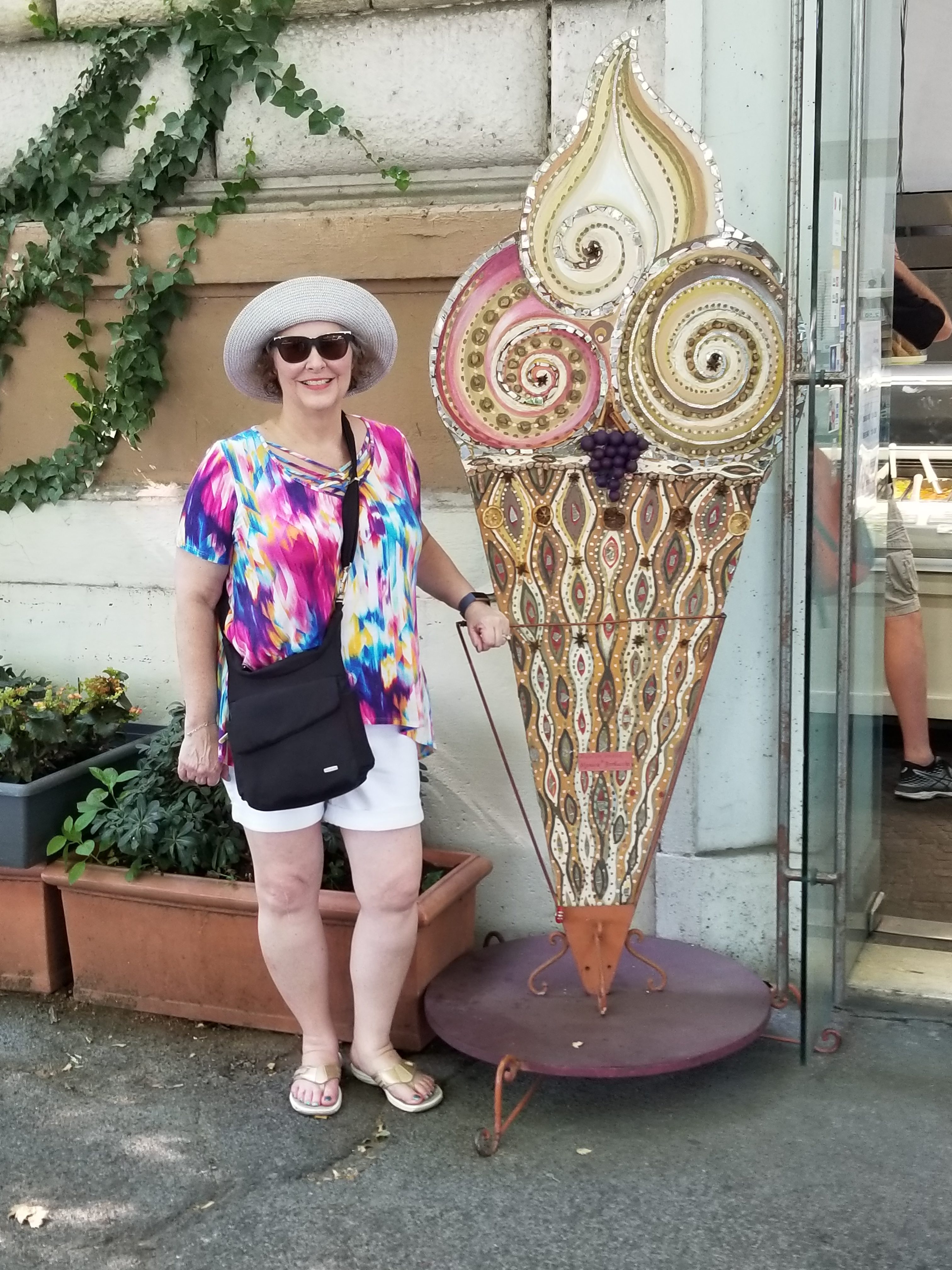 Our first gelato stop in Rome.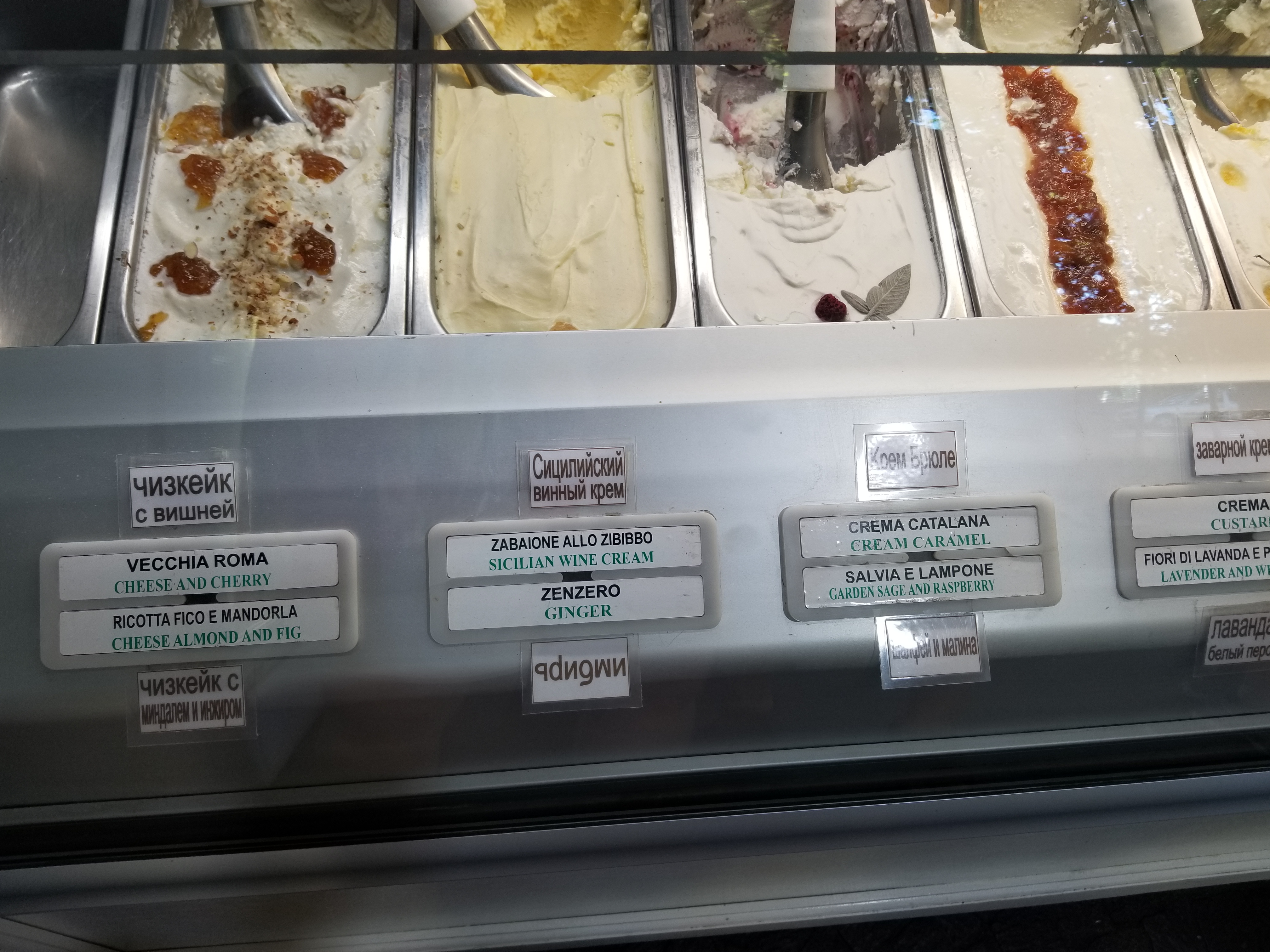 Too many choices.  The prices were very reasonable.  Most of the time gelato was about 2,50 Euros.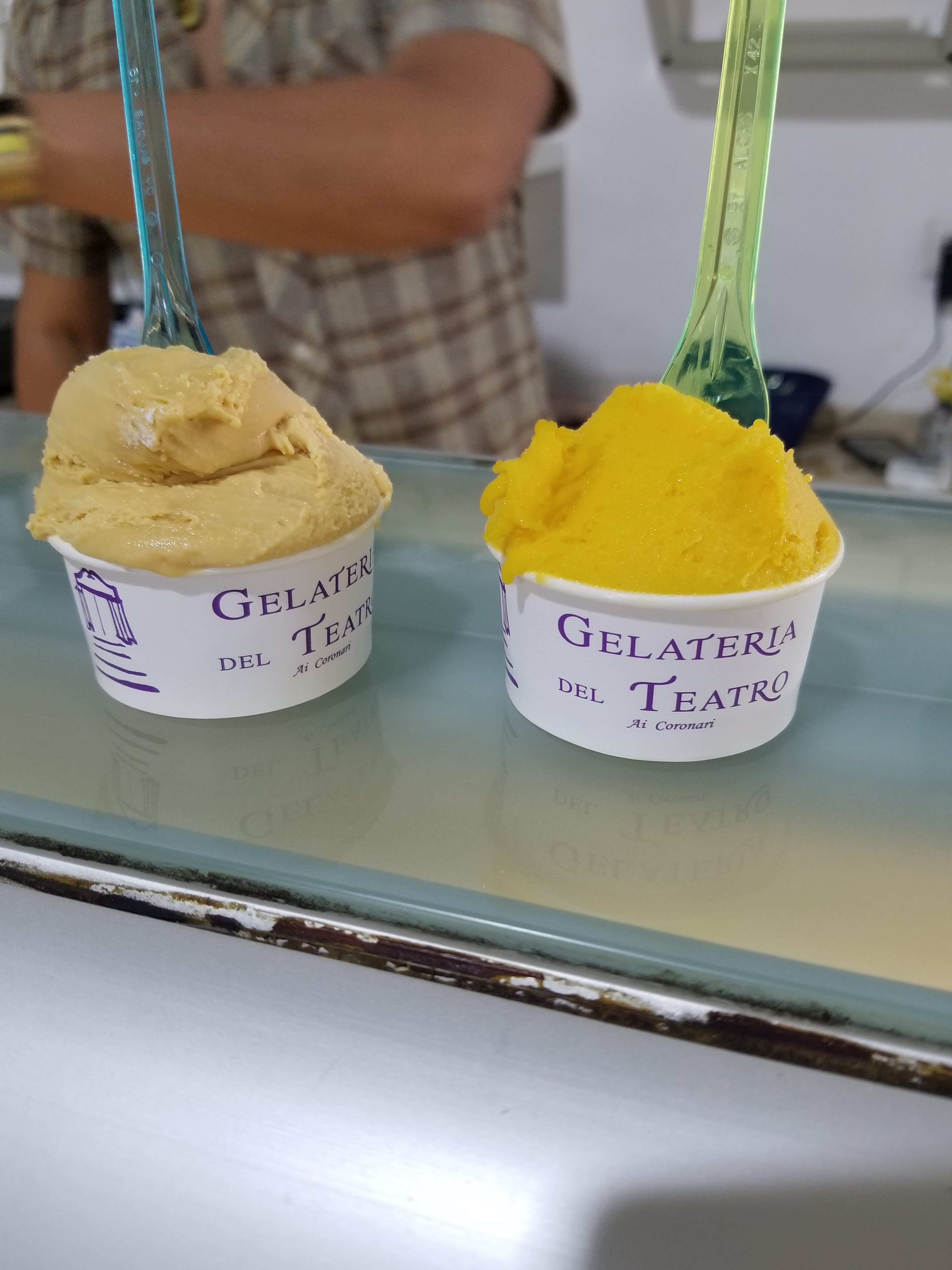 Mango was delicious!!!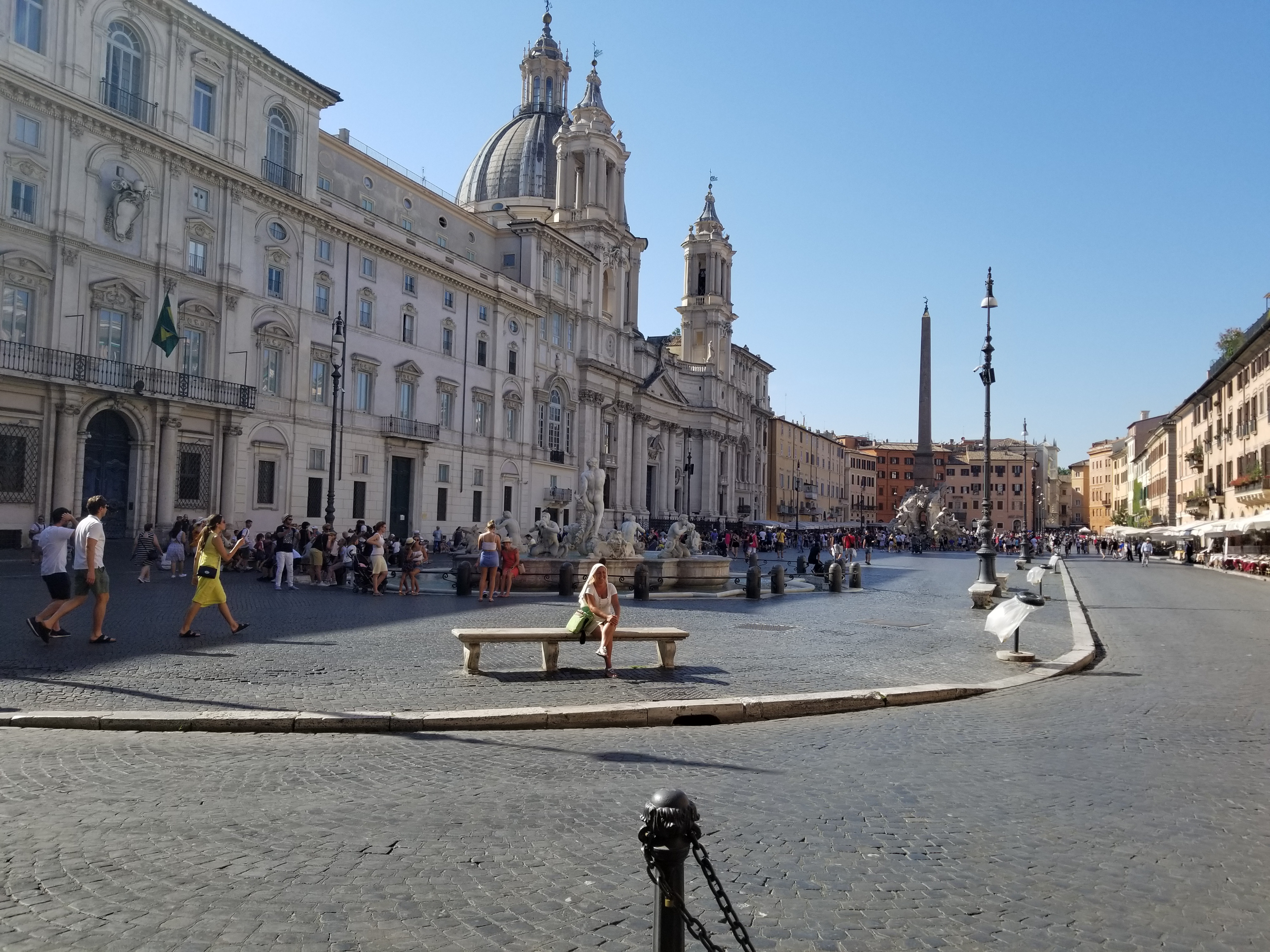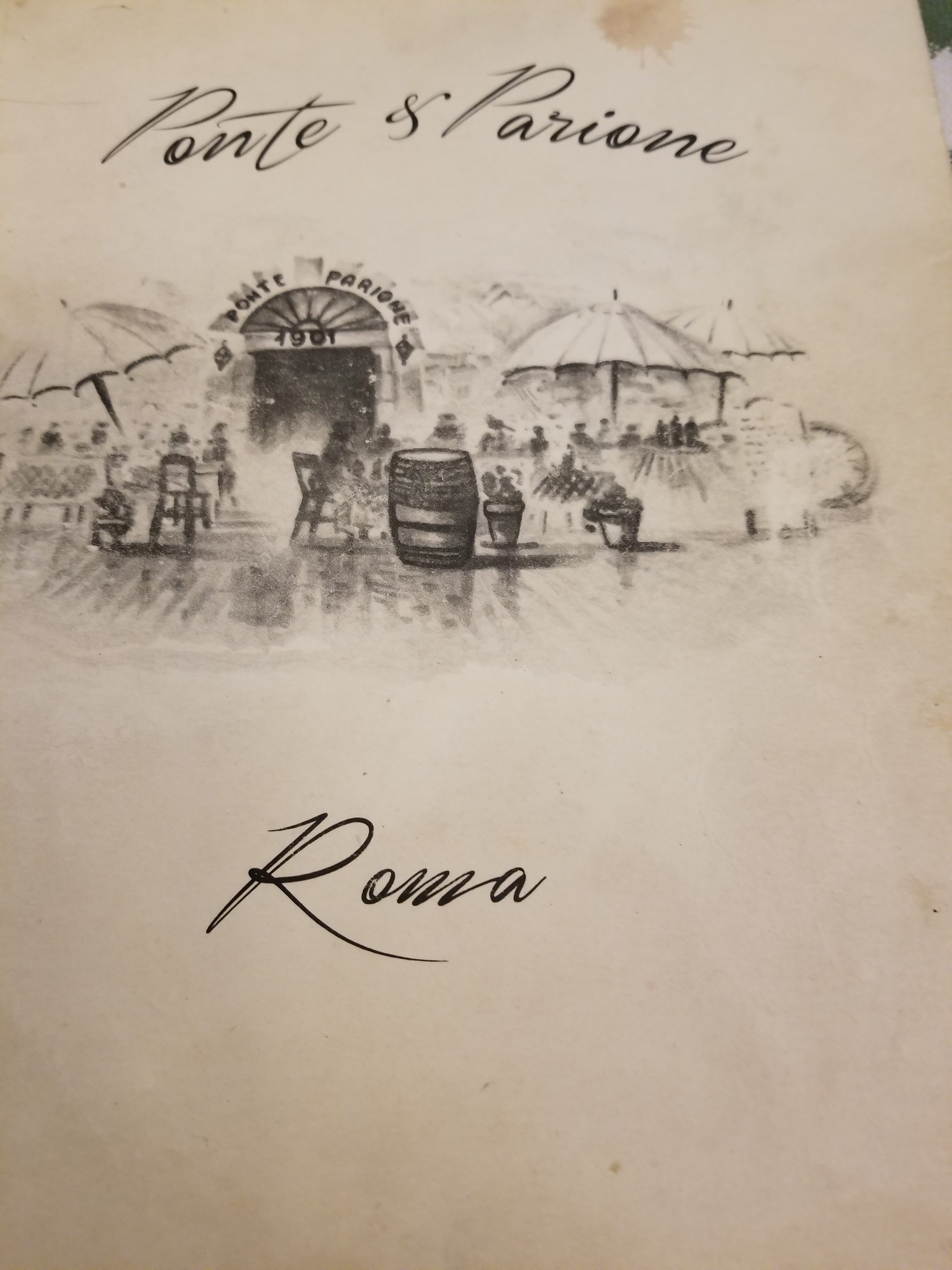 Valero ended our tour by dropping us off at a lovely Italian restaurant.  The food was delicious and the staff was very warm and friendly.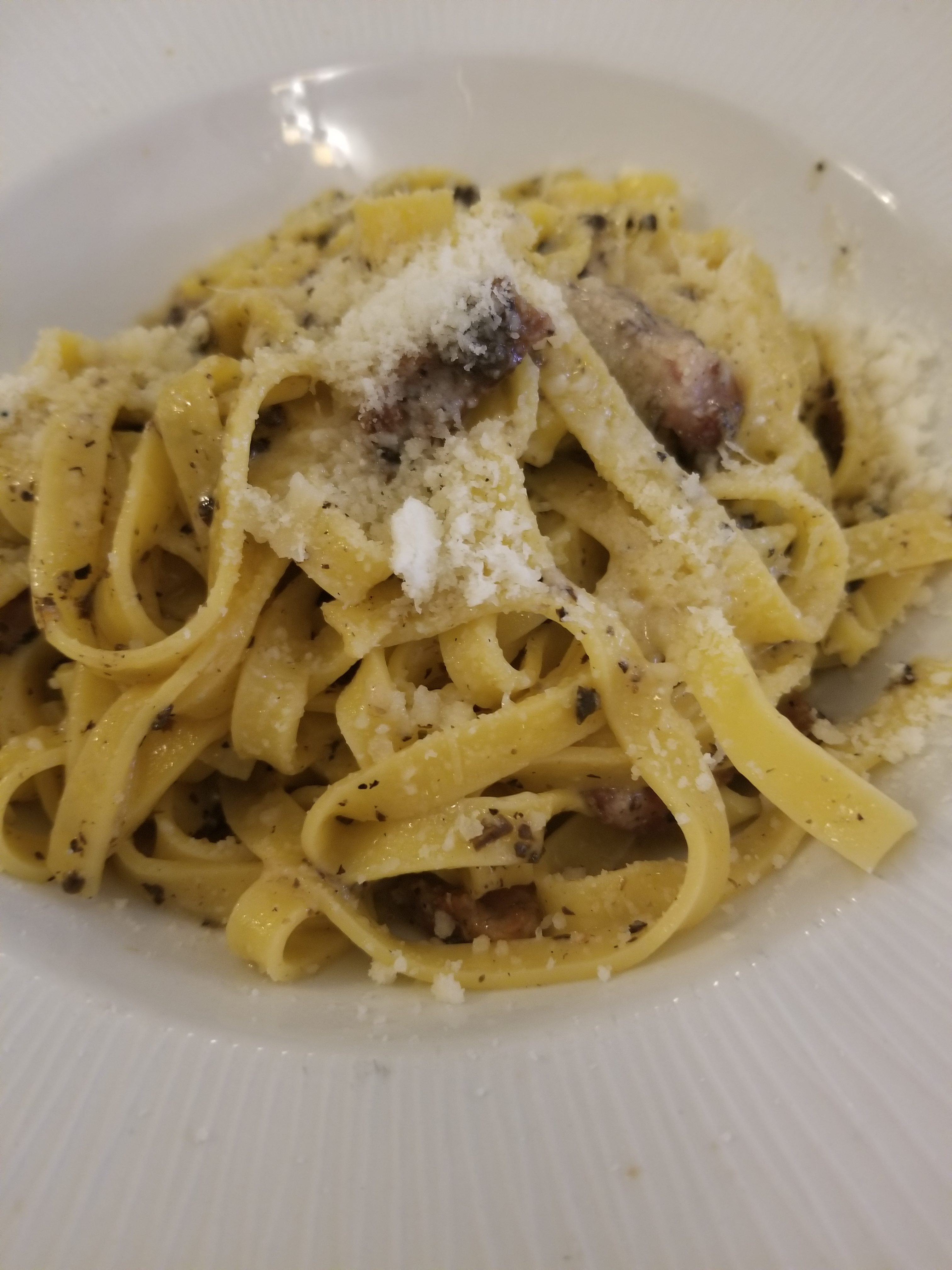 Paul and I shared meals during our vacation.  It helped to keep the calories down.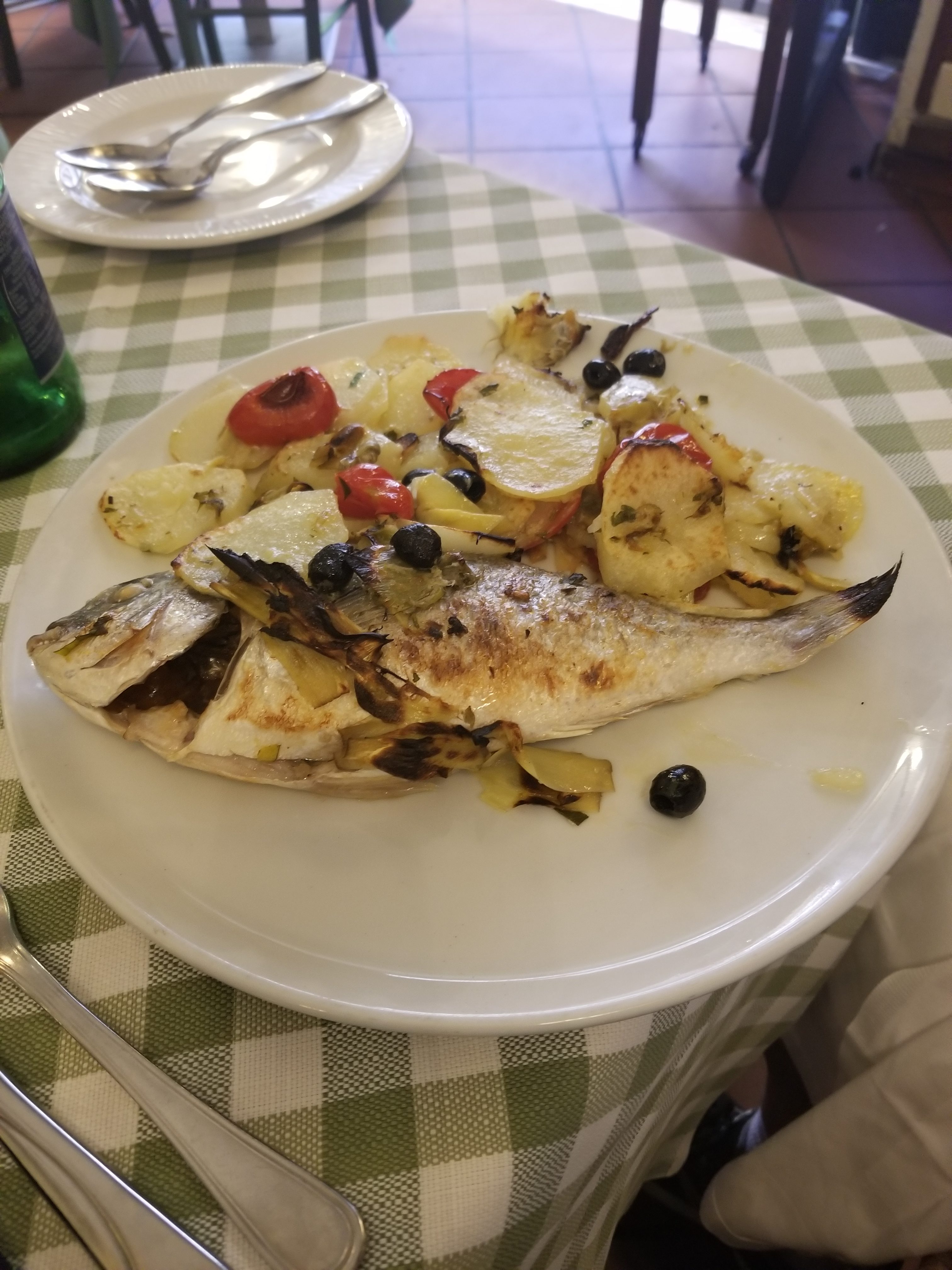 This was not our meal, but I couldn't help but take a picture.  I don't like to see the eyes of my food.  Our waiter cut the fish for the guest. 🙂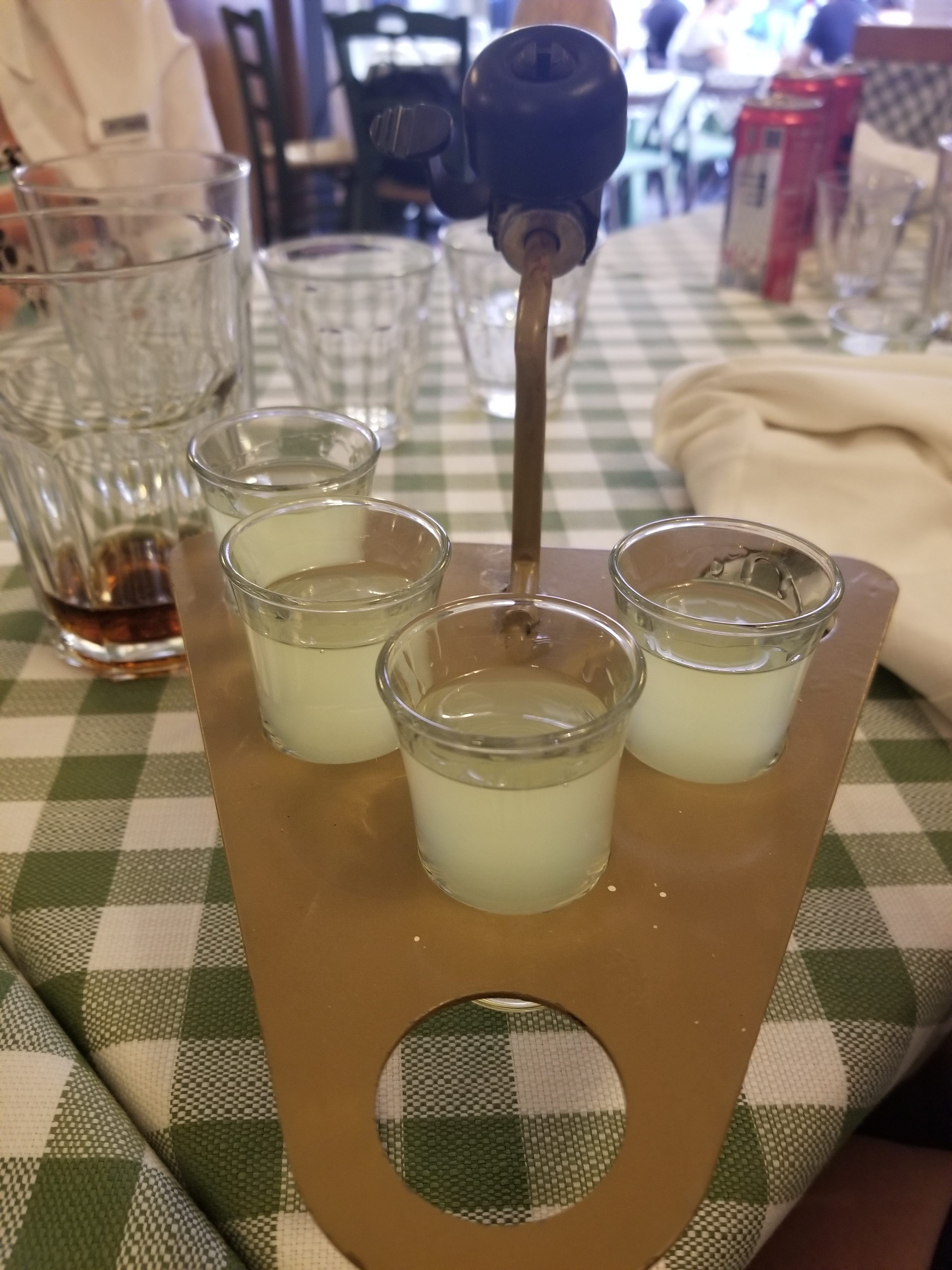 At the end of the meal, they brought us limoncello "on the house".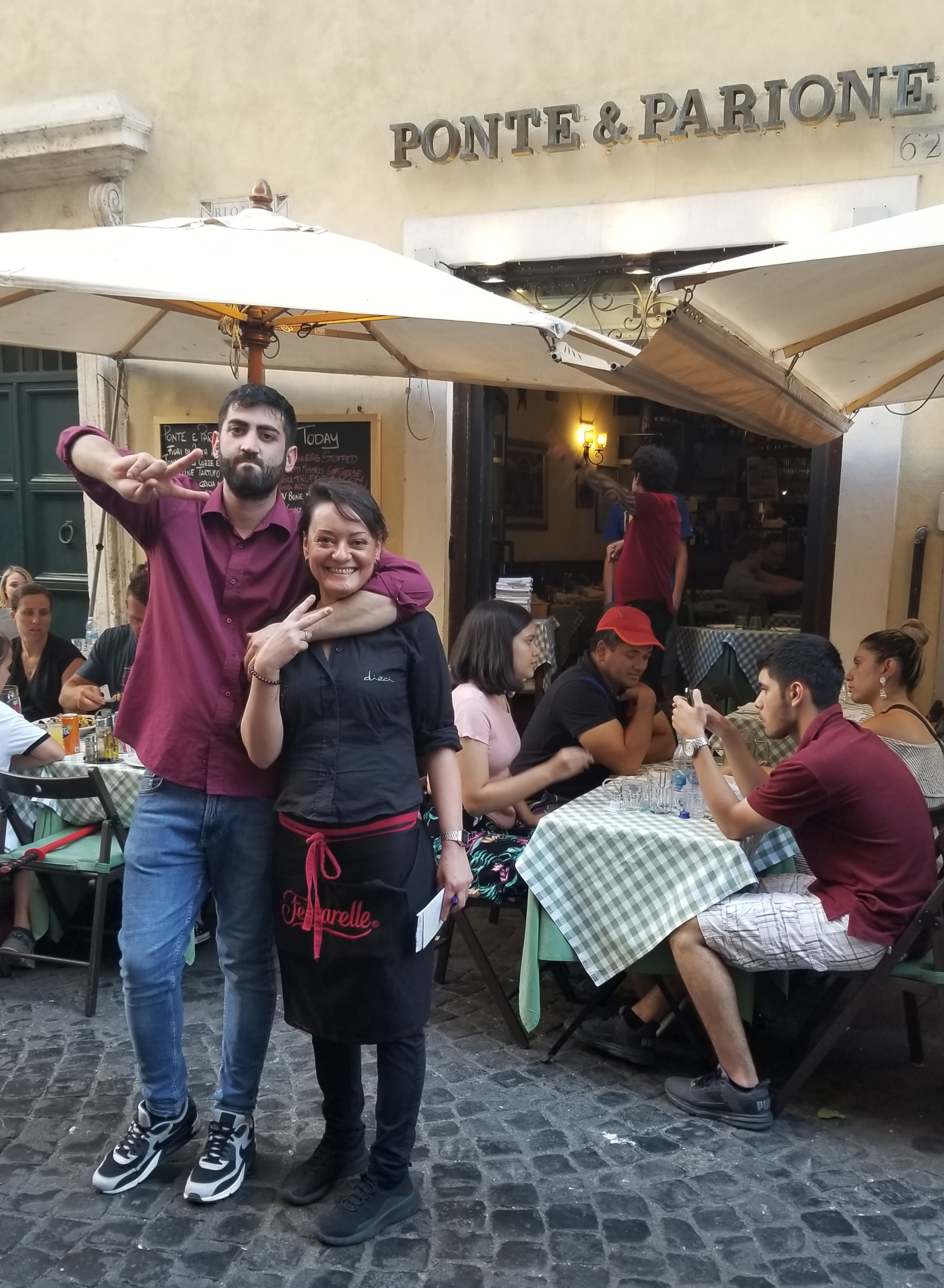 Great restaurant and staff!  I would highly recommend this one!
Time to go back to the hotel, because we hit the ground running after arriving in Rome.  We needed to get some sleep before we caught the cruise ship on Sun.  The air conditioning was not working in our room, so the hotel moved us to another room and my Nook (e-reader) got left behind. 🙁  Time to start looking at a Kindle in my future.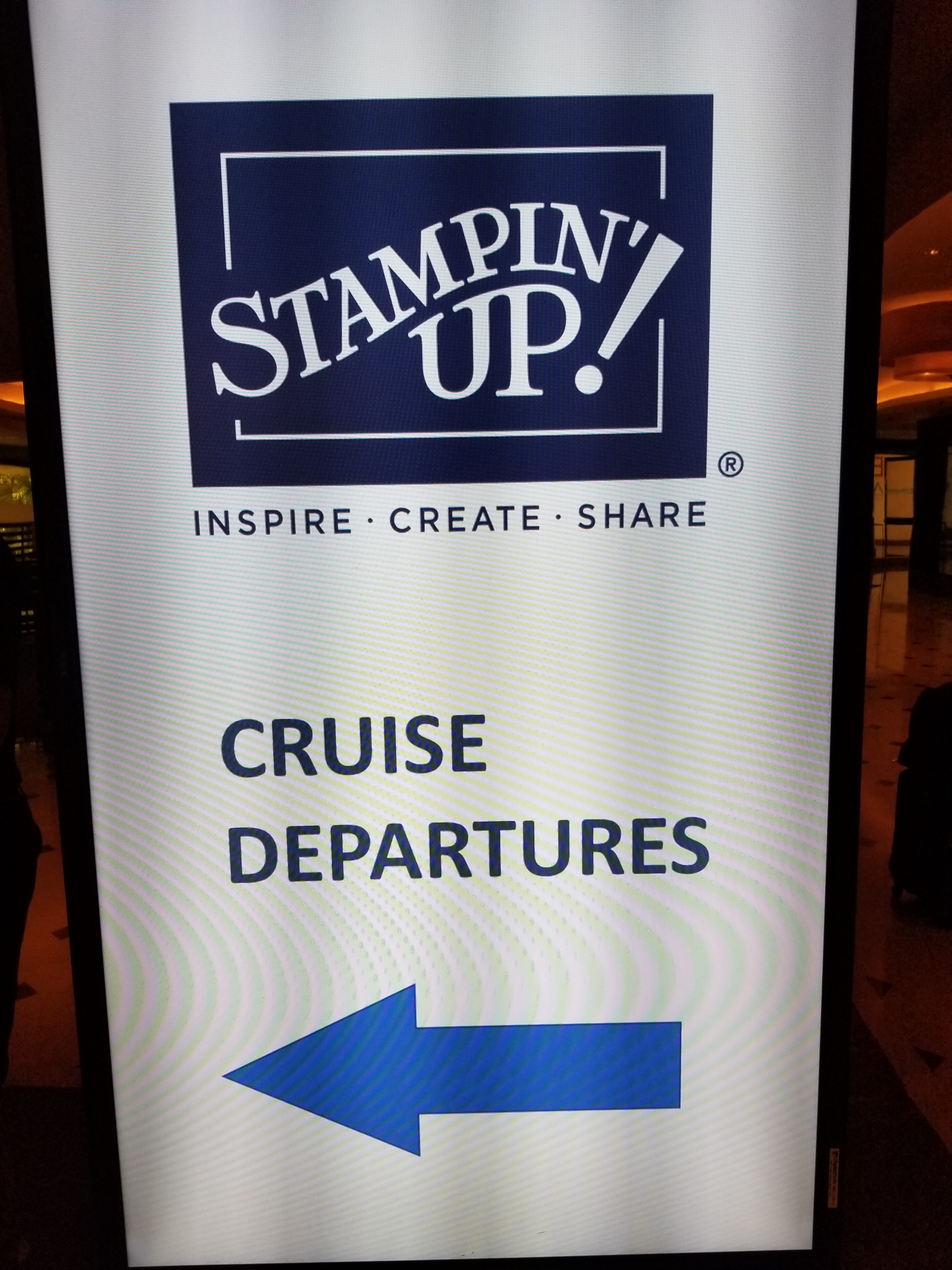 Stay tuned each day as I share more of our trip, swaps and NEW product coming in the Holiday catalog.
Winner for today's drawing:  Marsha Muetterties
Look for happy mail!!!
Saturday Smiles…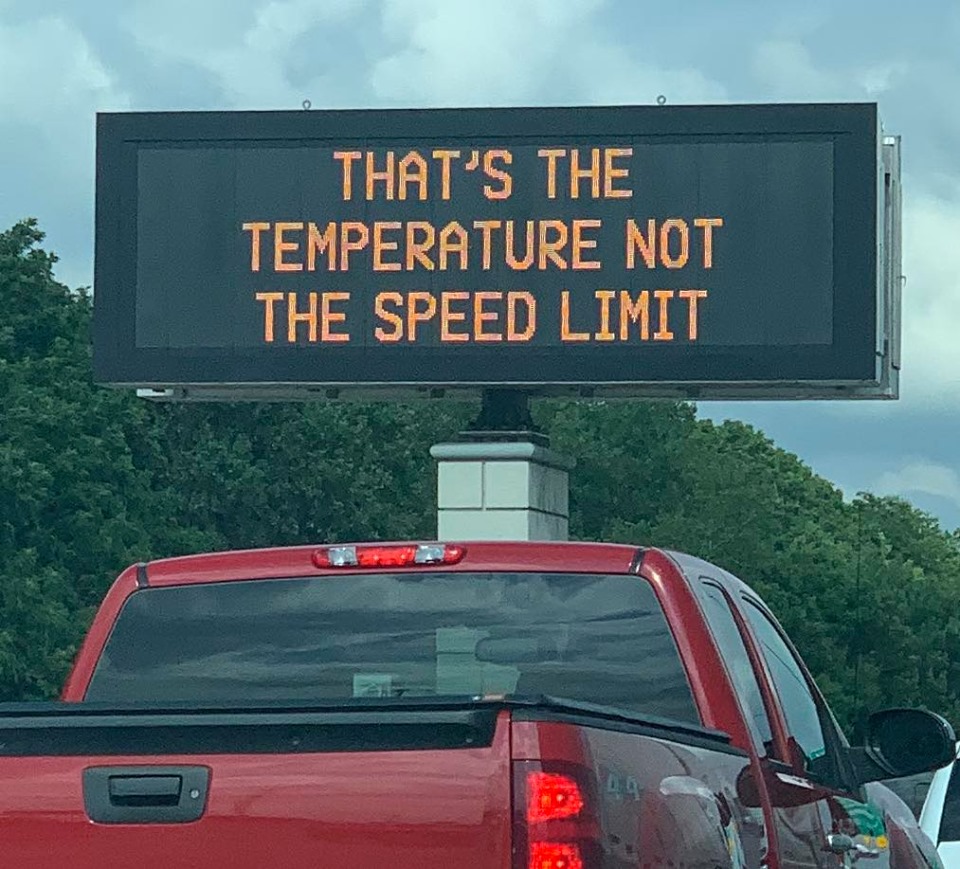 Stay cool out there!!!