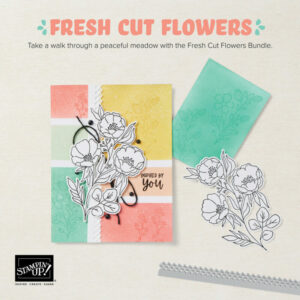 Just a reminder that tomorrow (Sat., 9/17/22) is our monthly Virtual Party.
It is held on a separate FB Group: Virtual Party Stampahowlics
Click here to join the Facebook group

It starts at 10 am CDT
We will have four FB LIVE presentations with lots of inspiration!
Join the group and watch for creative inspiration.
Even if you can't watch LIVE, you can always go back and watch REPLAY.


We will be featuring three projects using the NEW bundles from the Perfect Partners promotion.
Click here to watch a short video about the Perfect Partners Promotion
PROMOTIONAL_FLYER_Q3_OOP_PERFECT_PARTNERS_0822_US
| ITEM NUMBER | BUNDLE NAME | BUNDLE PRICE | DIES ITEM | DIES ITEM NAME | PRICE | STAMP ITEM | STAMP ITEM NAME | PRICE |
| --- | --- | --- | --- | --- | --- | --- | --- | --- |
| 162526 | Apple Harvest | $53.00 | 160255 | Apple Blossoms Dies | $35.00 | 159944 | Apple Harvest | $24.00 |
| | | | | | | | | |
| 162519 | Fresh Cut Flowers | $50.25 | 160251 | Fresh Cut Stems Dies | $34.00 | 159018 | Fresh Cut Flowers | $22.00 |
| 162521 | This Birthday Piggy | $48.50 USD | 160254 | Playful Piggy Dies | $31.00 | 159107 | This Birthday Piggy | $23.00 |
| 162522 | Trimming The Tree | $46.75 | 160256 | Tree Trimming Dies | $34.00 | 158972 | Trimming The Tree | $18.00 |
| | | | | | | | | |
| 162520 | Waterfall Canyon | $53.00 | 160252 | Waterfall Canyon Dies | $37.00 | 158927 | Waterfall Canyon | $22.00 |
| 162529 | Yeti To Party | $41.25 | 160253 | Yeti Dies | $28.00 | 159826 | Yeti To Party | $18.00 |
| | | | | | | | | |