#1123 – Holiday Mini Catalog Paper Shares
Great way to get a variety of the NEW papers to see what you LOVE!
DSP Designer Series Paper Share & Paper Specialty – Each DSP set will come in a
clear bag labeled with the name of the DSP and coordinating colors.
Reservation deadline to order:  Sun., 8/31/2023
All packets will be mailed out by 9/15/23 
Option A – $30 – DSP Sampler (96 sheets of 6" x 6" DSP) – 8 different packets
Option B – $27 – Specialty Paper
Option C – $52 – Combo: Both Options A & B (Save $5)
Priority Shipping – $10 (This is if you need it mailed, otherwise you can pick up at an event)
DSP Sampler Kit includes – 6" x 6" sheets of each DSP packet (96 sheets total)
*A Walk in the Forest                    *All About Autumn                 *Beary Christmas
*Garden Walk                                *Joy of Christmas                   *Merry Bold & Bright
*O Holy Night                                 *Them Bones                          *Winter Meadow
Specialty Paper
*Melon Mambo & Granny Apple Green Foil Sheets                  *Brushed Gold Cards & Envelopes
*Classic Gift Card Envelopes        *Glow in the Dark                  *Joyful
*Oxidized Copper                          *Shining Brightly                   *Snowflake Specialty
Order & Pay Online – or – Print & Mail Your Order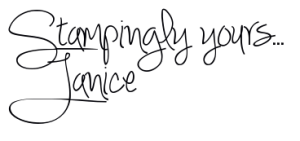 Join
my StampaHOWLics Group!
Shop
Now!
Request a
new Stampin' Up! Catalog