#1054 – Aloha Bound – Fri., 5/14/21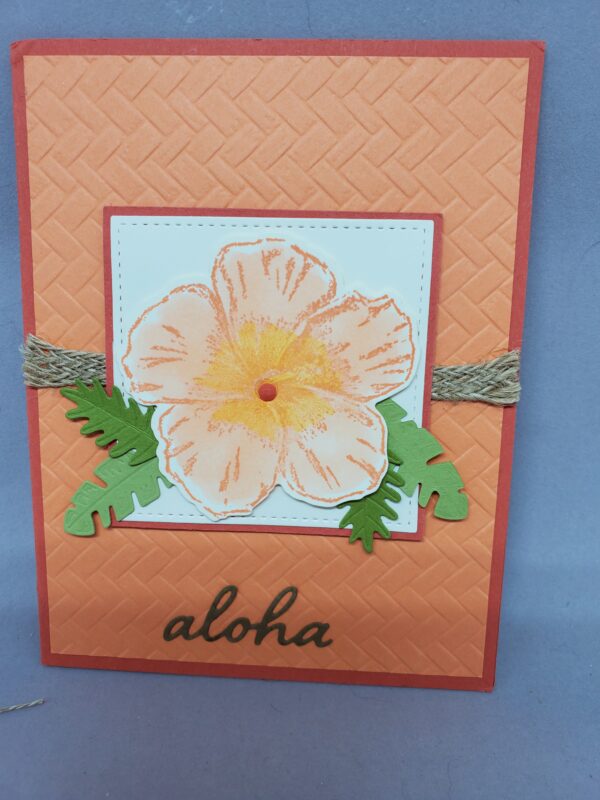 Beautiful card received from Cindy Pietrowski.  A nice send-off as I head out the door.
It is always so crazy getting out the door, but well worth it in the end.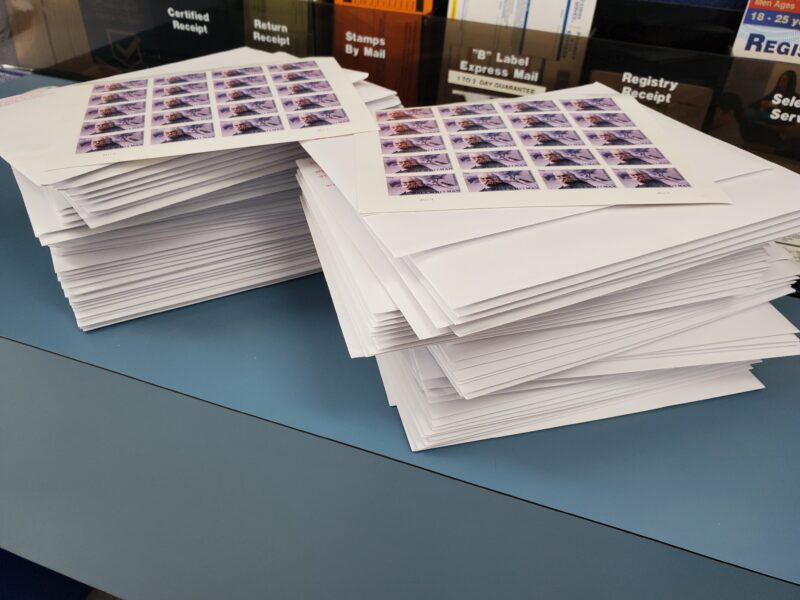 Customer newsletters went out bright and early this morning.  You will find information about:
*Upcoming Events
*JOIN+ promotion (Join SU for $99 this month and choose $155 worth of merchandise of your choice)
*Hostess promotion (an extra $25 in hostess rewards with a $25 net party – Now thru 6/14)
*Information on NEW kits starting in June (you will be able to see the kits online in June)
*Product Share Information  (deadline to order extended to 5/24/21)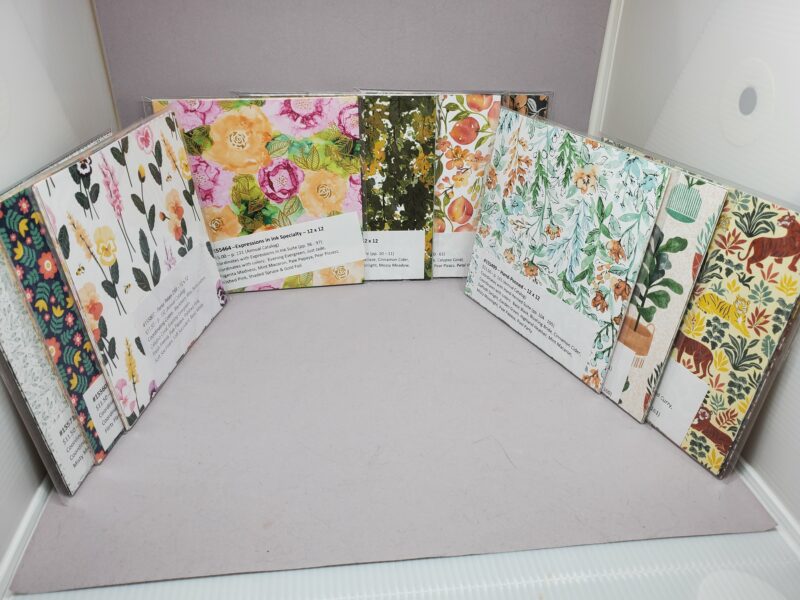 DSP Product Share – You get 10 sampler packs (6″ x 6″) of the NEW DSP
120 sheets – $37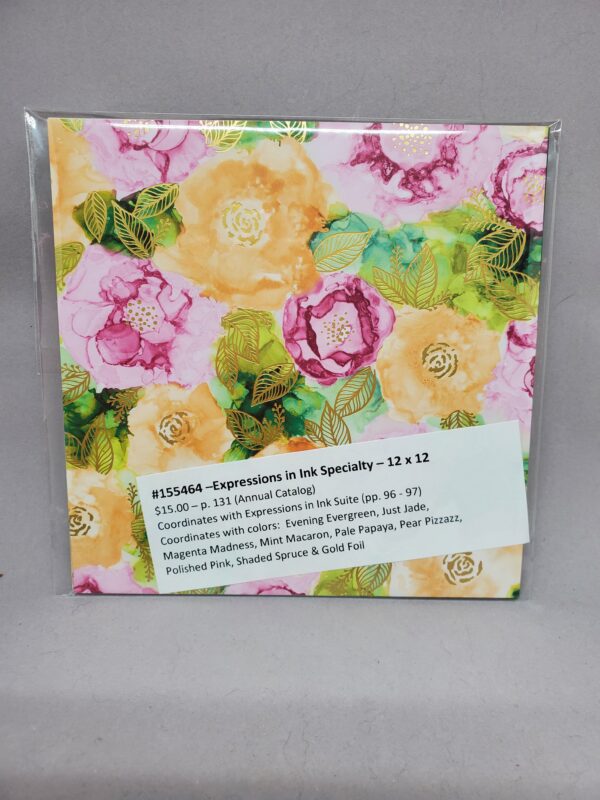 Each pack comes packaged with a label inside that identifies the coordinating suite and colors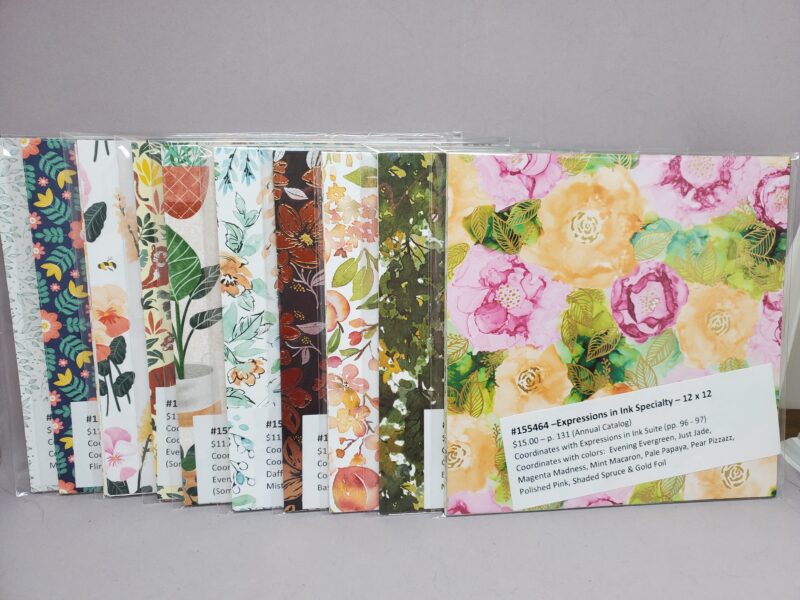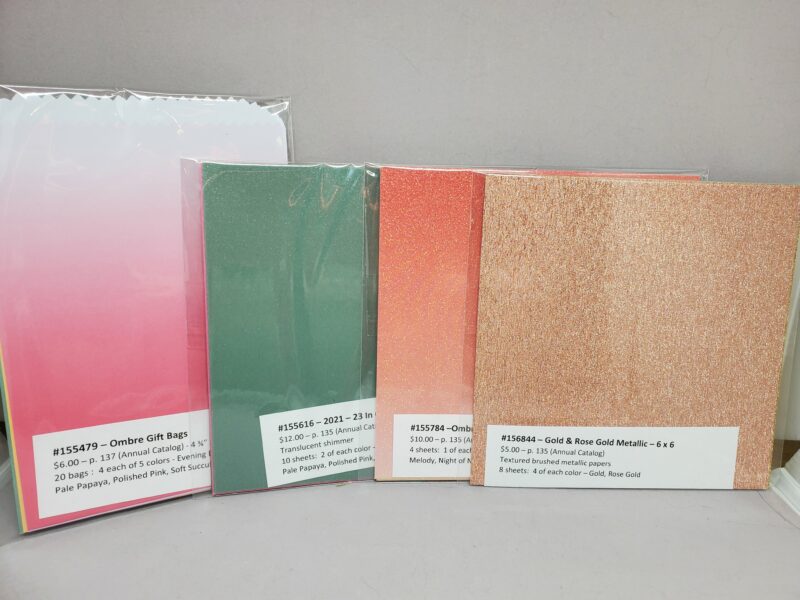 Product Share – Specialty Papers – $10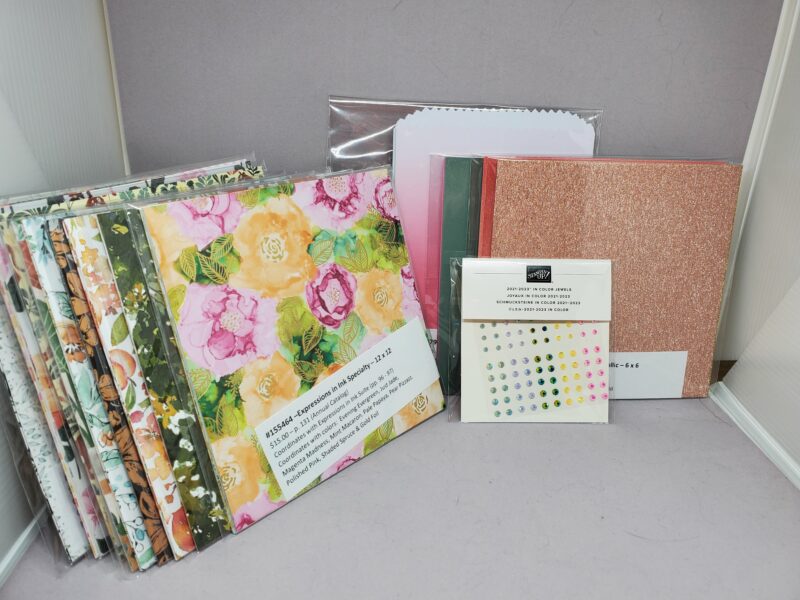 If you order both the DSP and the specialty papers ($47) you will a FREE pkg of the new In-Color jewels (2021 – 23).  If you would like your shares mailed, there is an additional $10 in priority postage.
Click here to order for the Product Share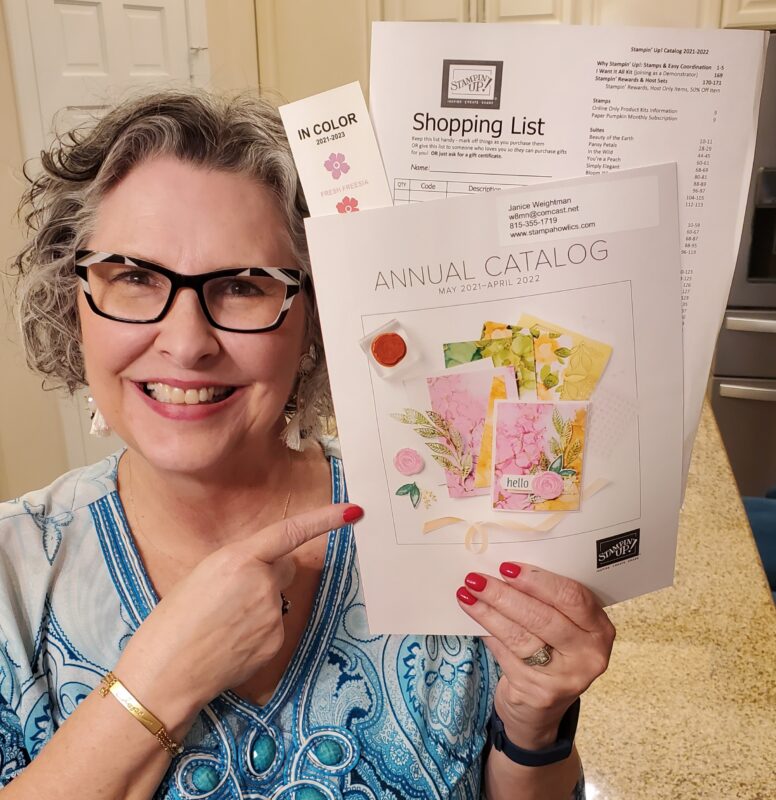 If you need a NEW catalog, please message me or leave a comment and I will put one in the mail to you when I return.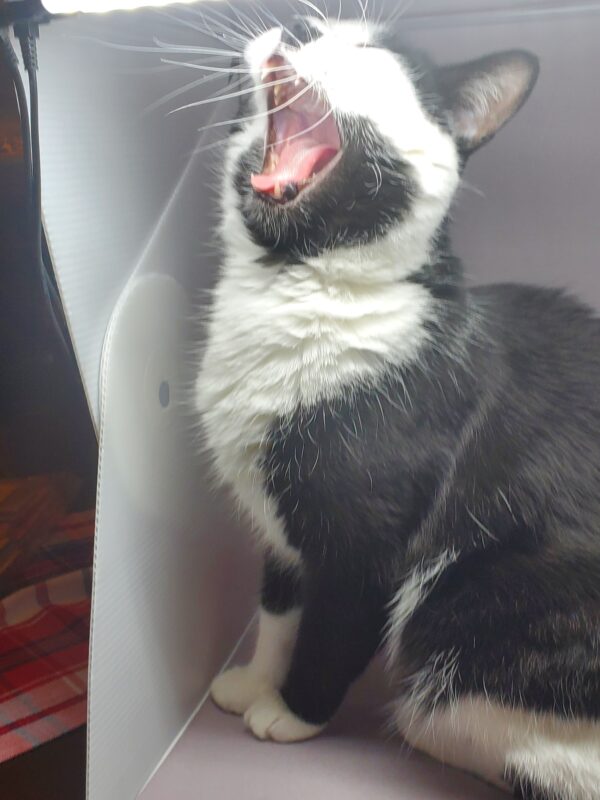 Panda says that the NEW CAT-a-log is something to get excited about!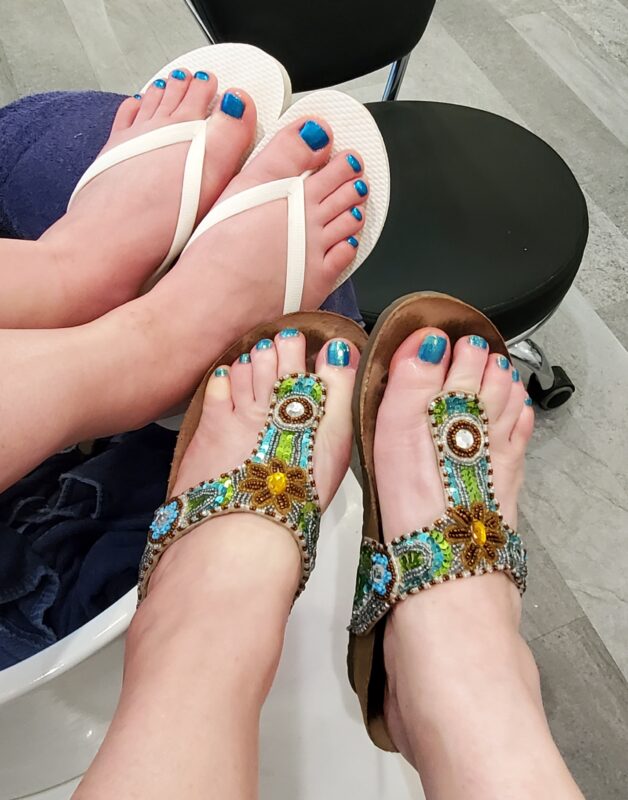 What is a trip to the beach without a pedicure?  Ness and I are pedi ready!!!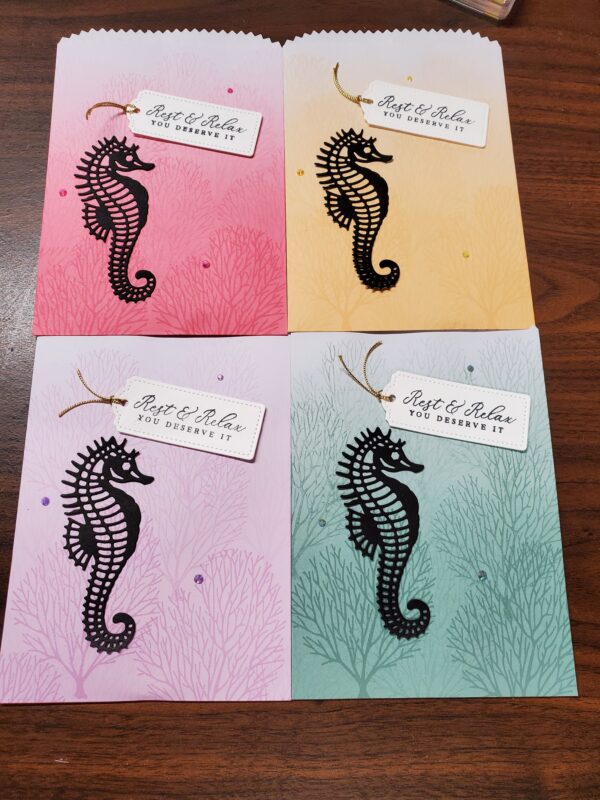 A sneak peek of my 3D swaps for the trip.  LOVE the new SEASCAPE bundle on p. 12) of the annual catalog.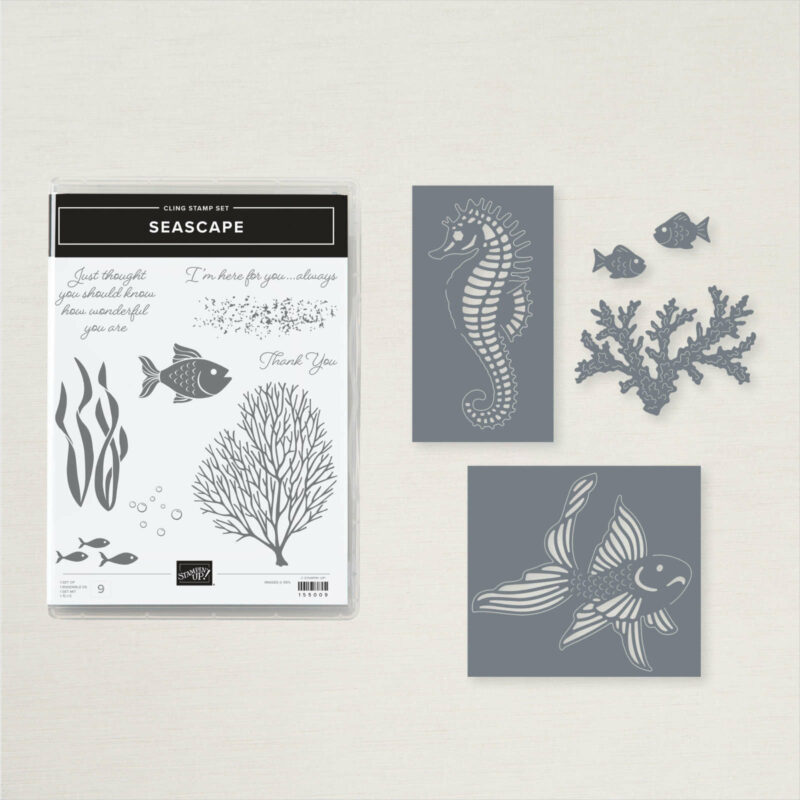 #158359 – Seascape Bundle – $46.75
Finally, if you place a $50+ net order this month, you will receive the NEW square
In-Color gems as a thank you gift from me.  My customers and  Stampahowlics team make this SU trip to Maui possible.  I'm very blessed to have two jobs I love!!!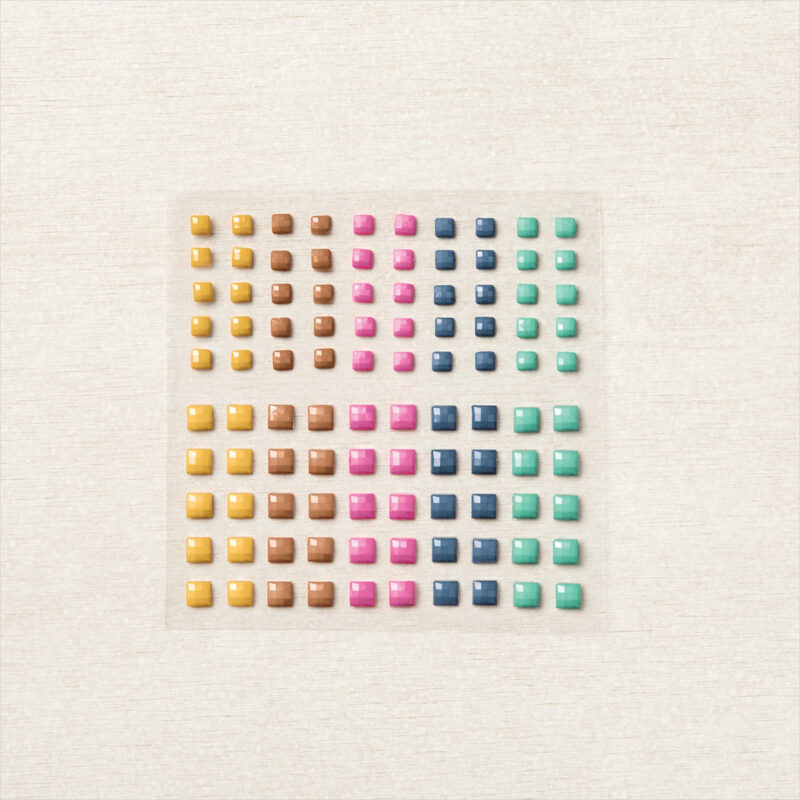 2020–2022 IN COLOR SQUARE GEMS
Be sure to visit my FB group:  Stampahowlic Stampers – Customer Group
I will be sharing pictures from the SU trip so you can enjoy all of the fun vicariously.  Stay tuned!
Big hugs!  Mahalo!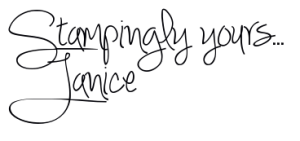 Join
my StampaHOWLics Group!
Shop
Now!
Request a
new Stampin' Up! Catalog