#1108 – Join+ Promotion – Tues., 10/25/22

A reminder that the STARTER KIT+ promotion is ending 10/31/22.
*You get to choose $155 worth of SU product for $99
*FREE shipping
*Future discounts of 20% on your personal orders
*You get to be part of a fun community of SU demonstrators
Here are some testimonials from our Stampahowlic Teammates, sharing what they like about being a SU demonstrator. Many joined for the discount and product they love, but SU is so much more.
I have been part of SU for 27+ years now! I feel blessed to have a job I LOVE!
*I love sharing the creativity of paper crafts. I love the light bulb moment when people realize they can accomplish beautiful cards too. Stampin' Up! has had and continues to have consistency in their quality products. I have developed long standing relationships.
*Being able to share creativity by and with a wonderful group of people!
*Mostly it is the friendships I have made over the years. Seeing my creativity change and grow is a blessing. I agree with Cathy I love seeing new stampers excitement, enjoyment and sense of accomplishment when they create their cards.
*I love the friendships and the thrill of creating together…
*I would say friendships but honestly the joy in crafters eyes when they look at their project and say, "I did this". They are so overjoyed with pride at what they just created. It's so awesome to be a part of that.
*I joined because of the discount and the starter kit for less money but I've stayed in mainly because of the friendships I've made. And Stampin Up is a great company!
*I love sharing the opportunity to create with such high-quality products!
*I love the friendships first and foremost…. and of course, the crafting and creativity!
*I really enjoy sharing SU, beautiful DSP and quality products. SU has really filled my hours with enjoyment since my husband passed last October. I was pretty lonely for a while and asked God to send me something to help me . I know it sounds corny, but being involved in SU has really helped me.
*There are so many things to like about Stampin Up! It's therapeutic, it's wonderful to be able to share the creativity with others and it's been great that I've gotten to meet some of the nicest people! (I just wish I had more time to go to events and more time to craft!)
*I love the friendships that I have made, crafting with friends, and sharing the love of stamping with others.
*I love the friendships I've made. Meeting new people and sharing my love of stamping with them. The smile on their faces when they see what they have created says it all.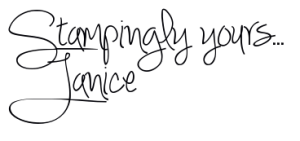 Join
my StampaHOWLics Group!
Shop
Now!
Request a
new Stampin' Up! Catalog