#793 – Arrivederci Roma – August 18, 2019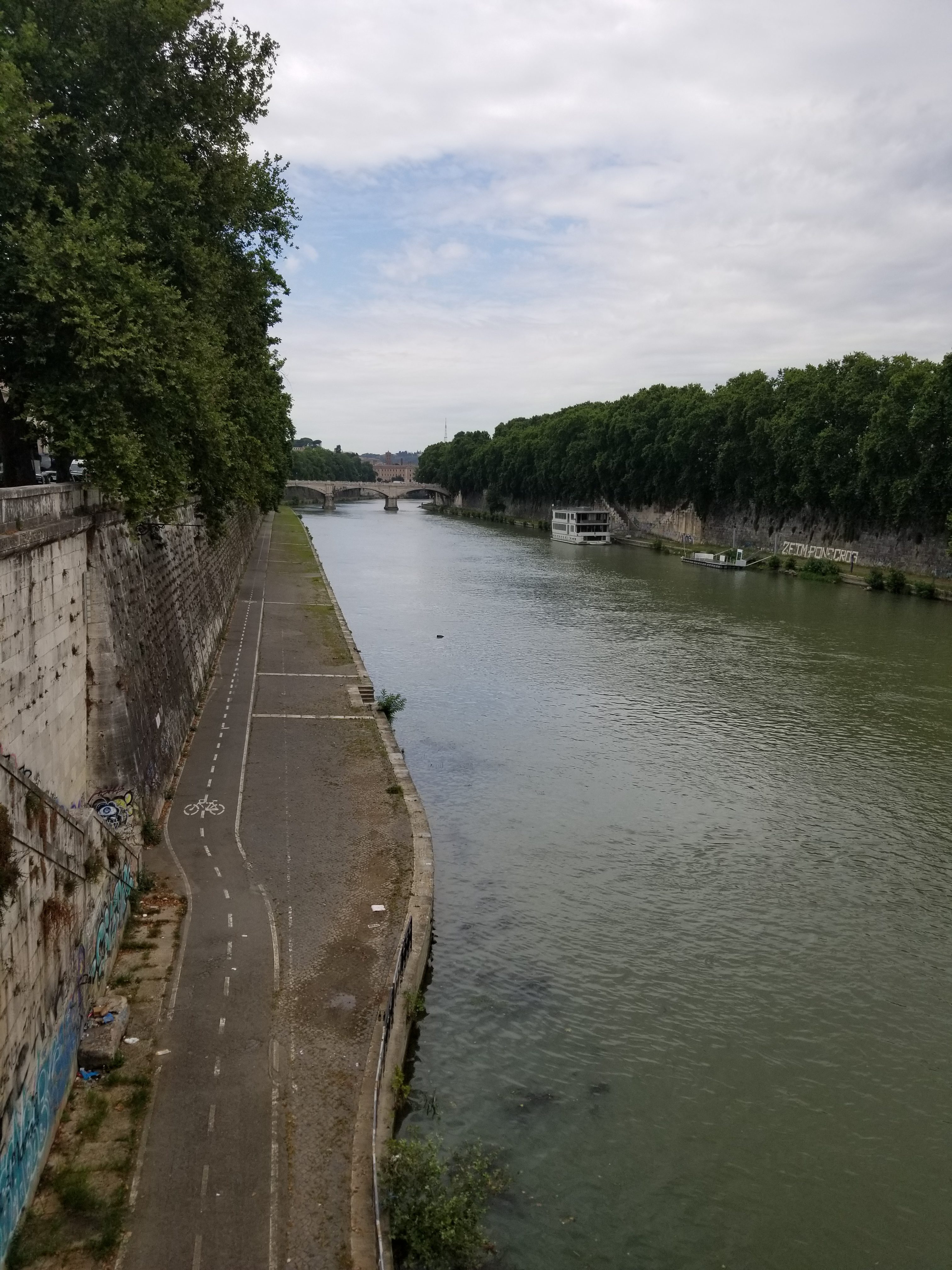 We left Trastevere by foot and crossed the Tiber River. (The third longest river in Italy).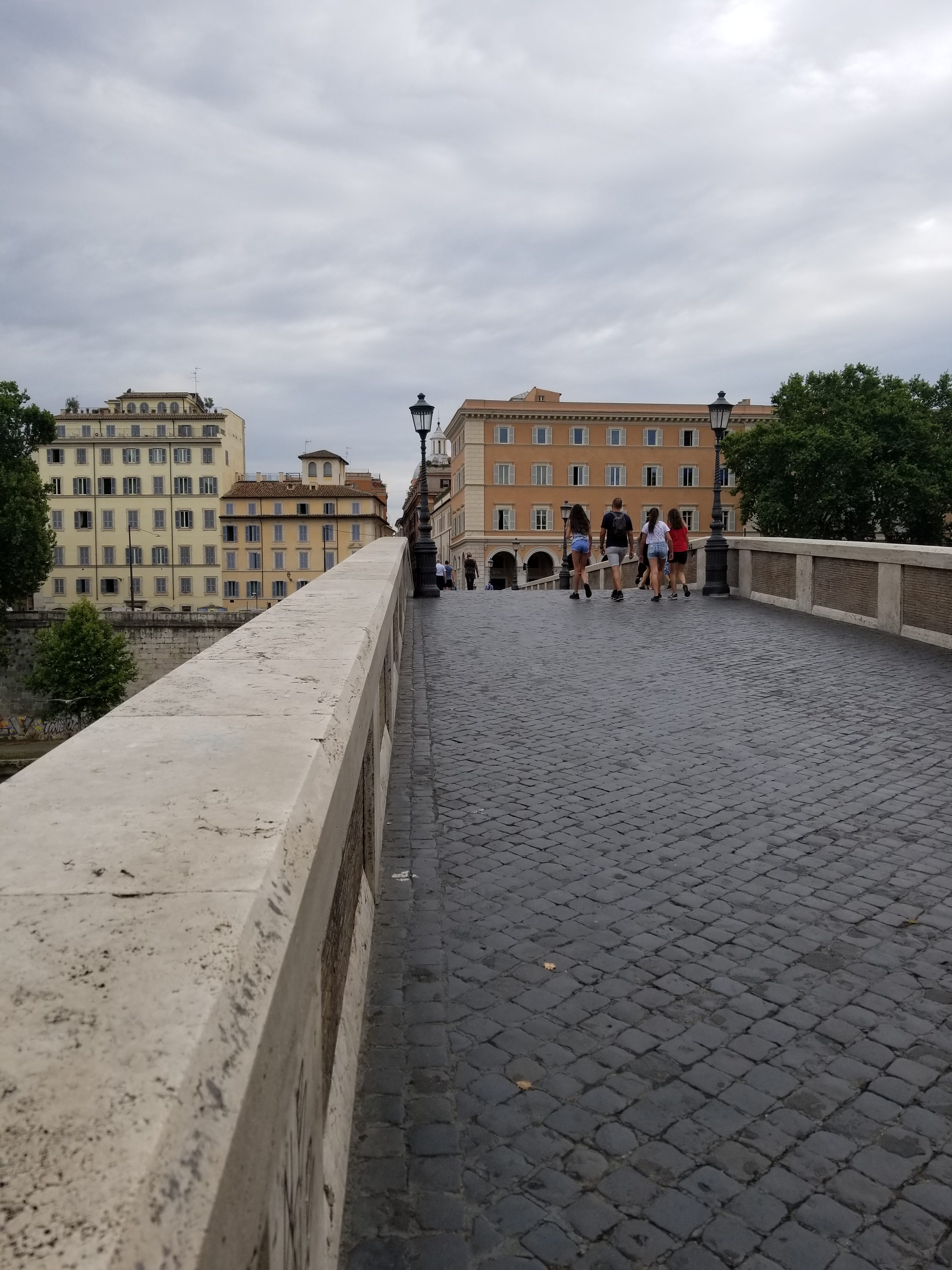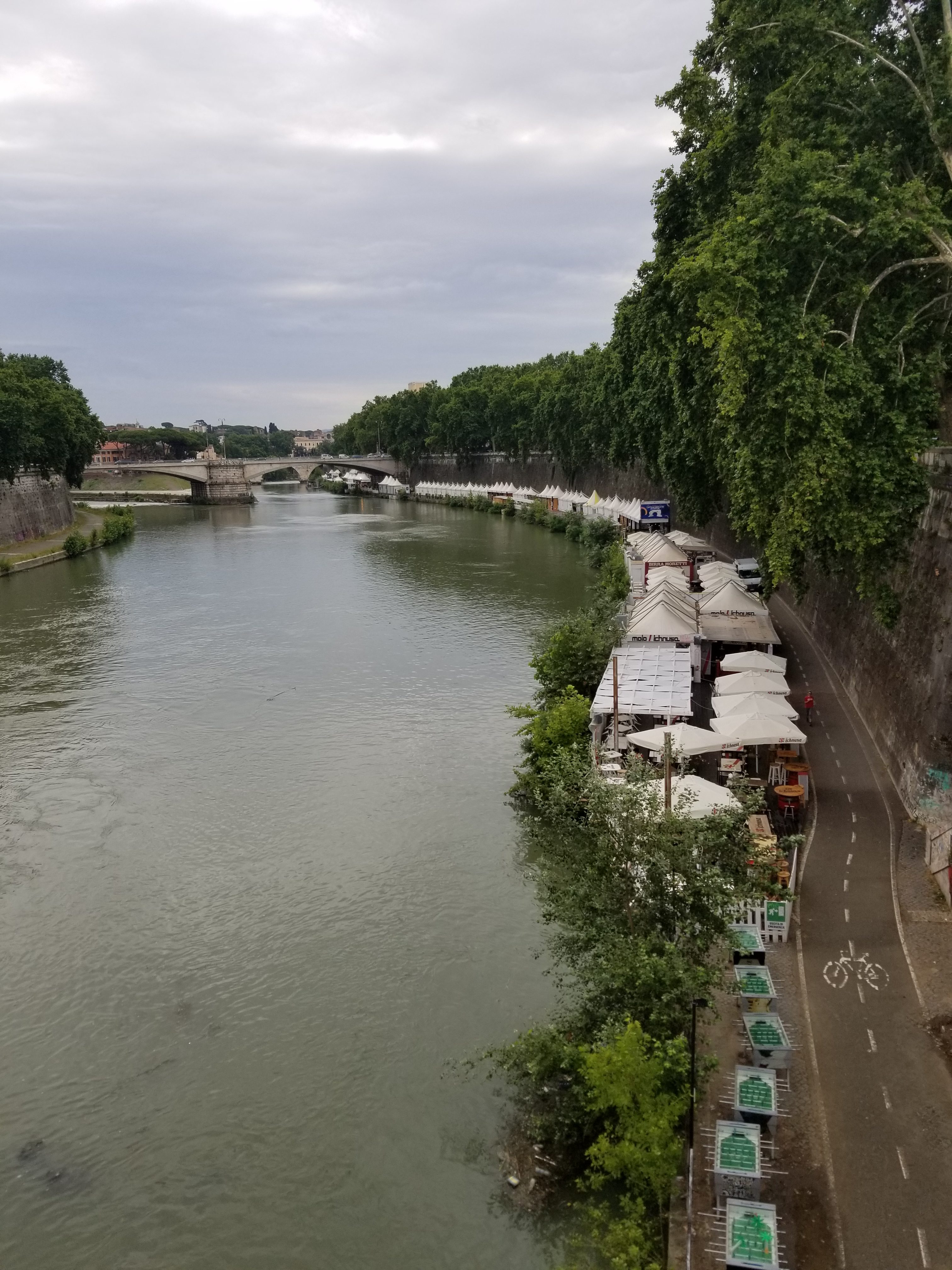 They had an area with restaurants and little shops along the river and bike path.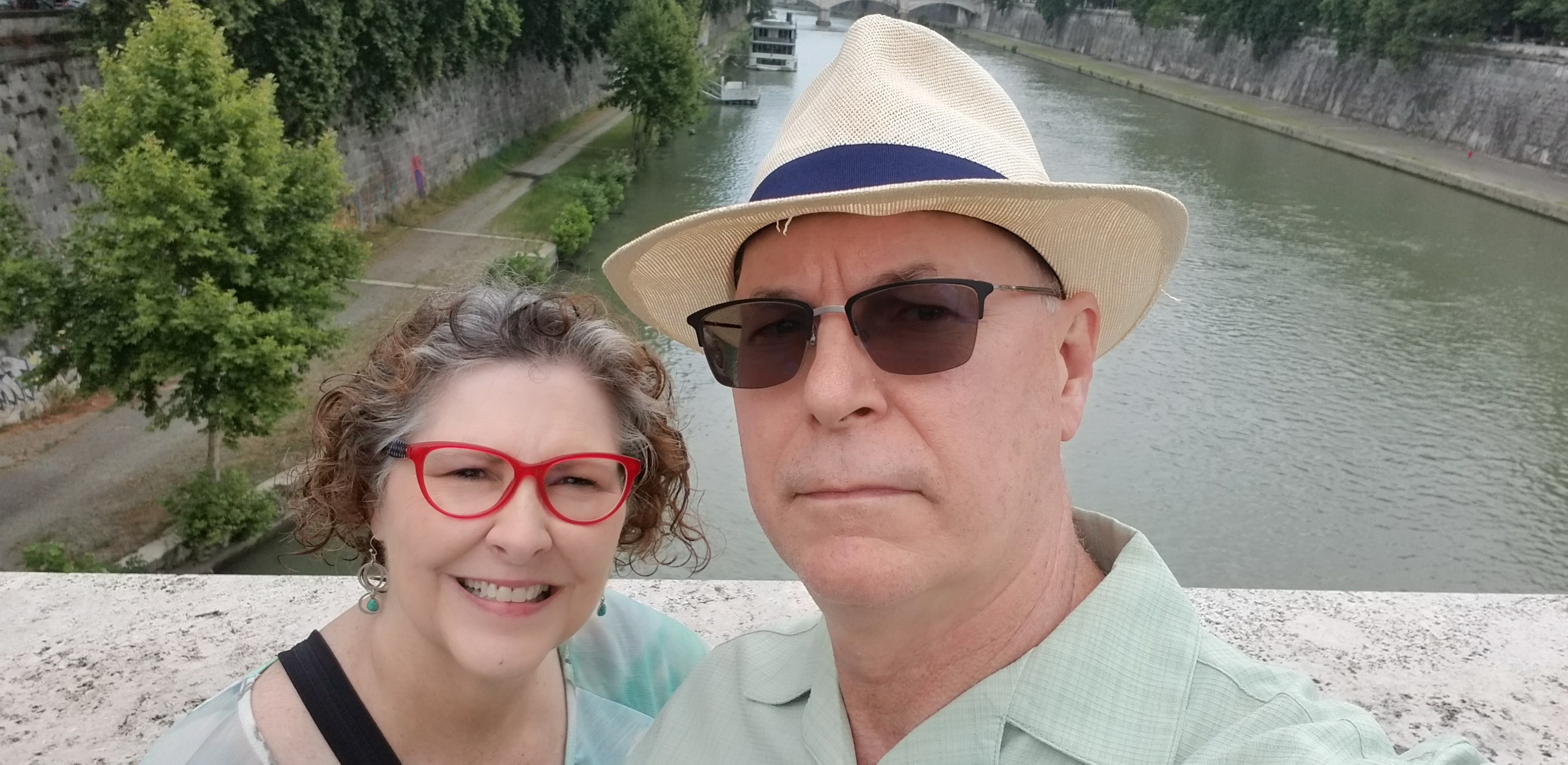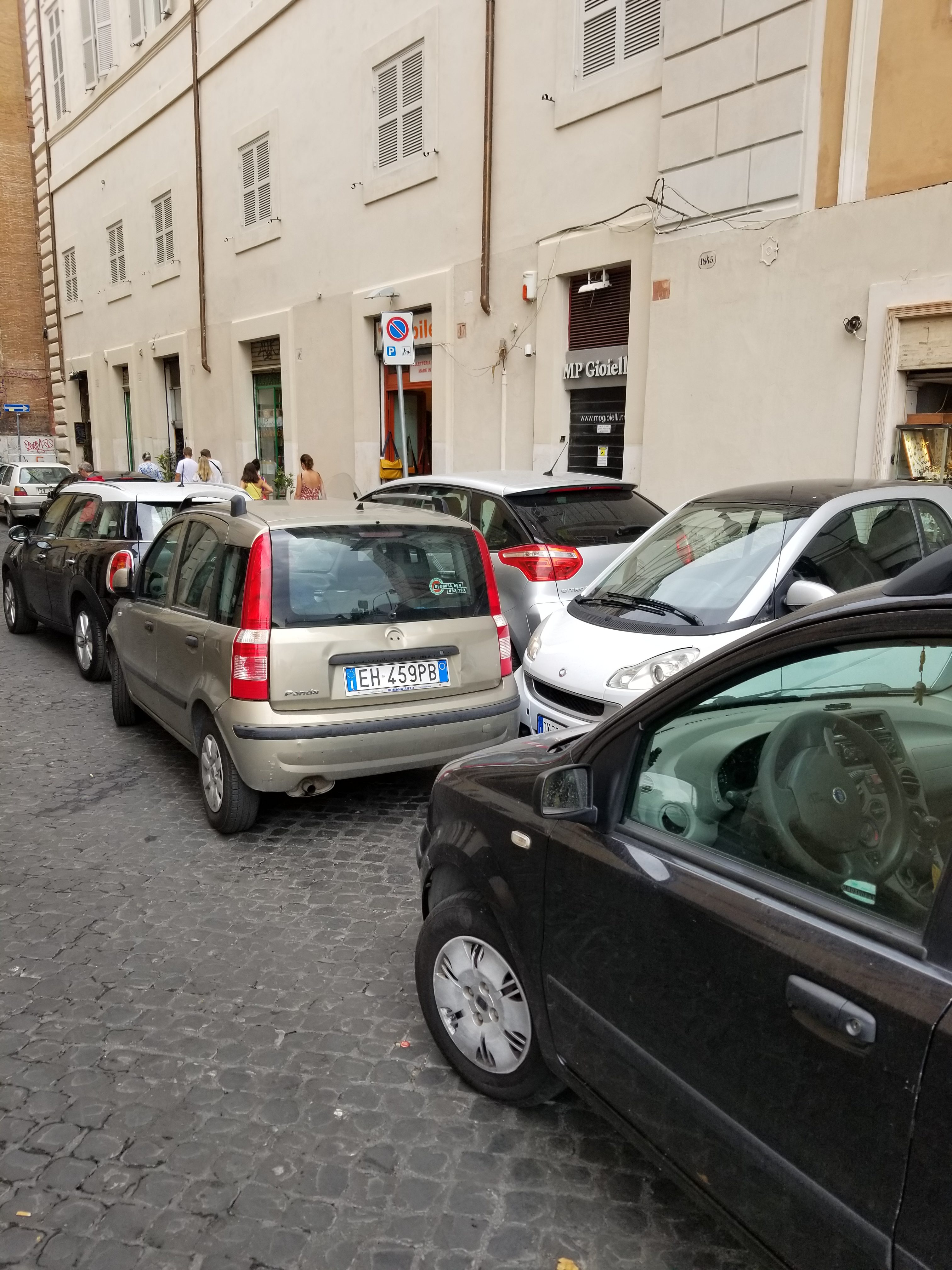 I don't know how it makes sense to park like this.  You can't even open doors.  What if someone has to leave early?  Crazy!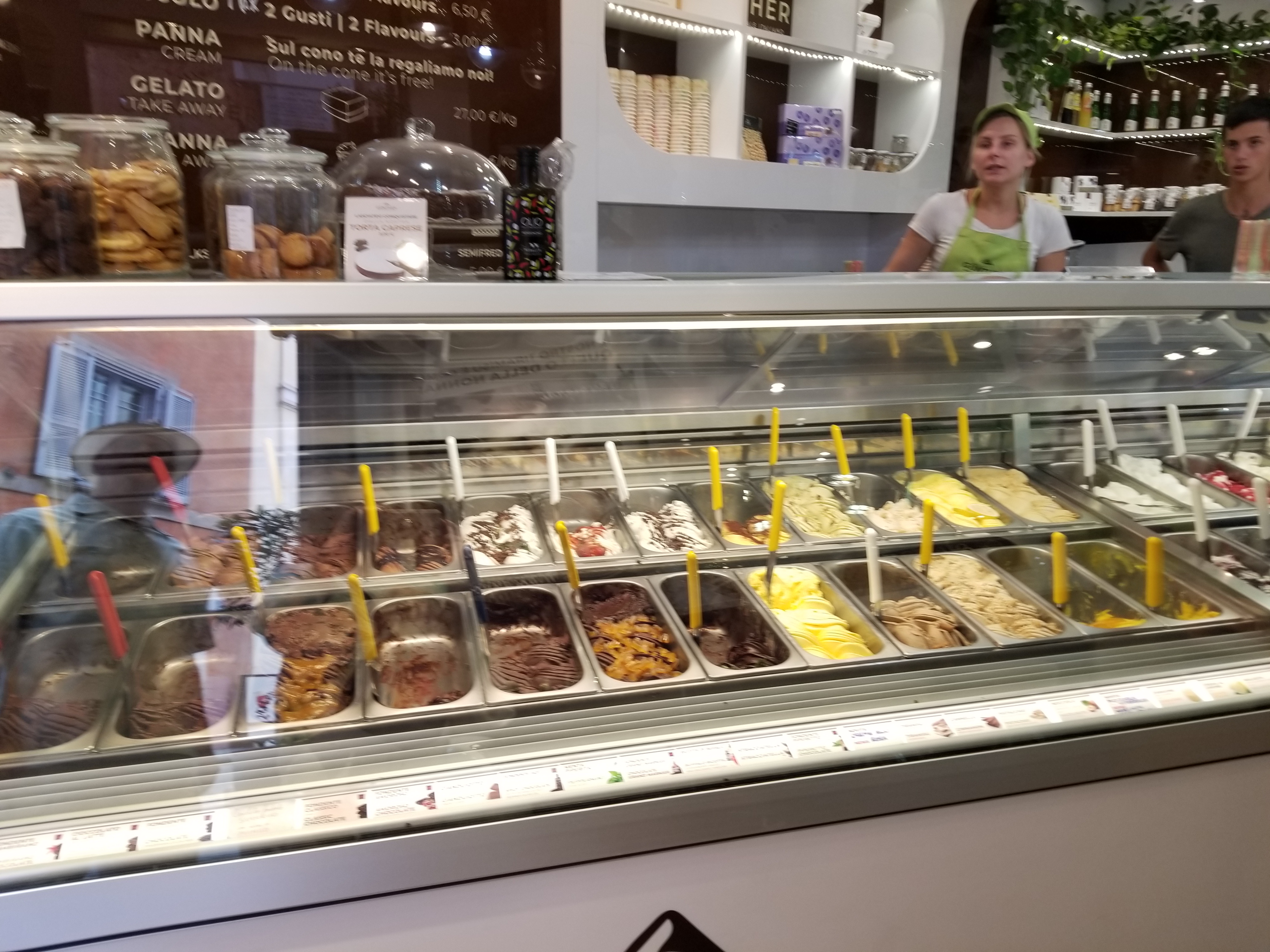 Time for a gelato break.  Lots of choices!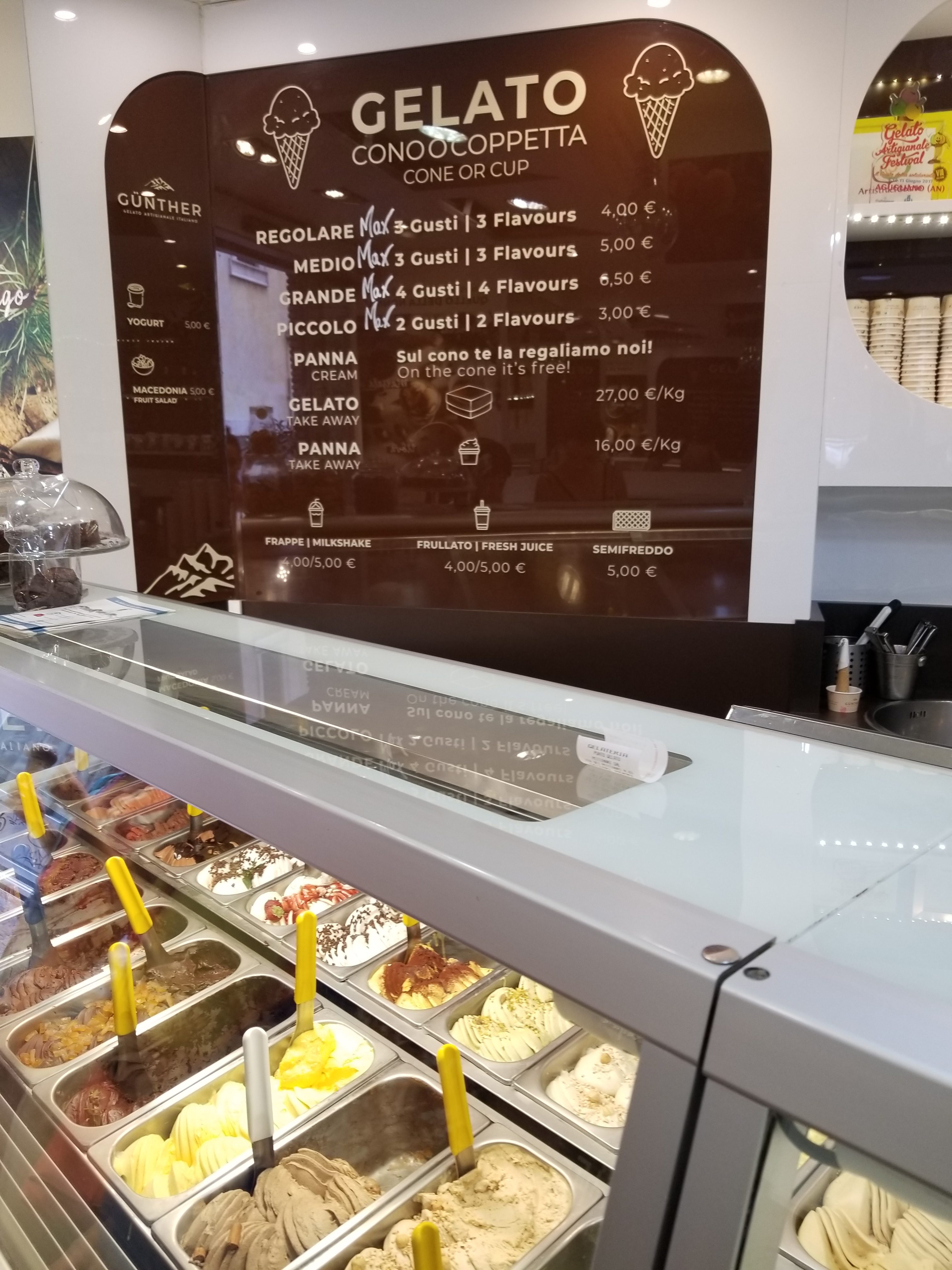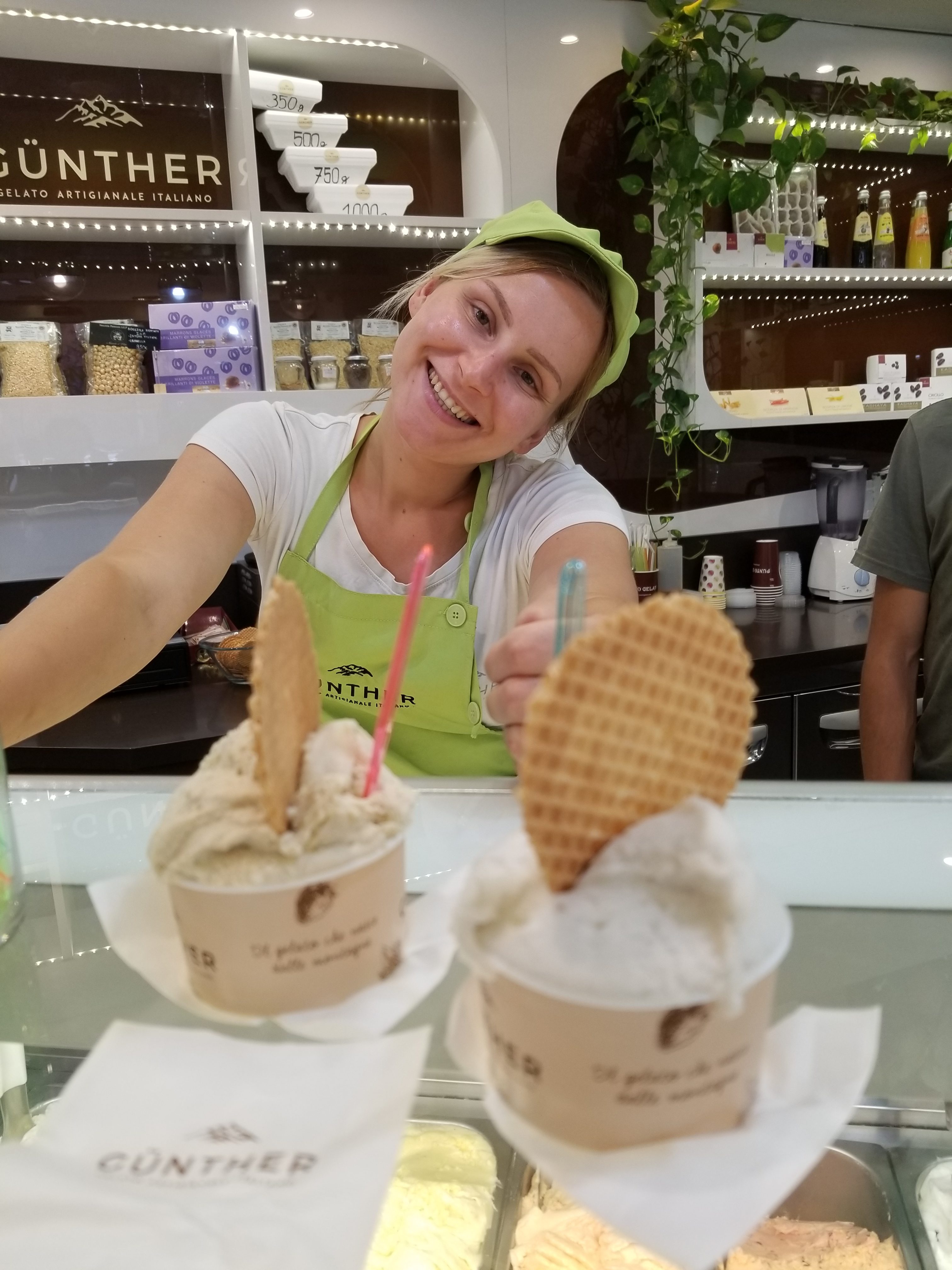 We need gelato shops in America.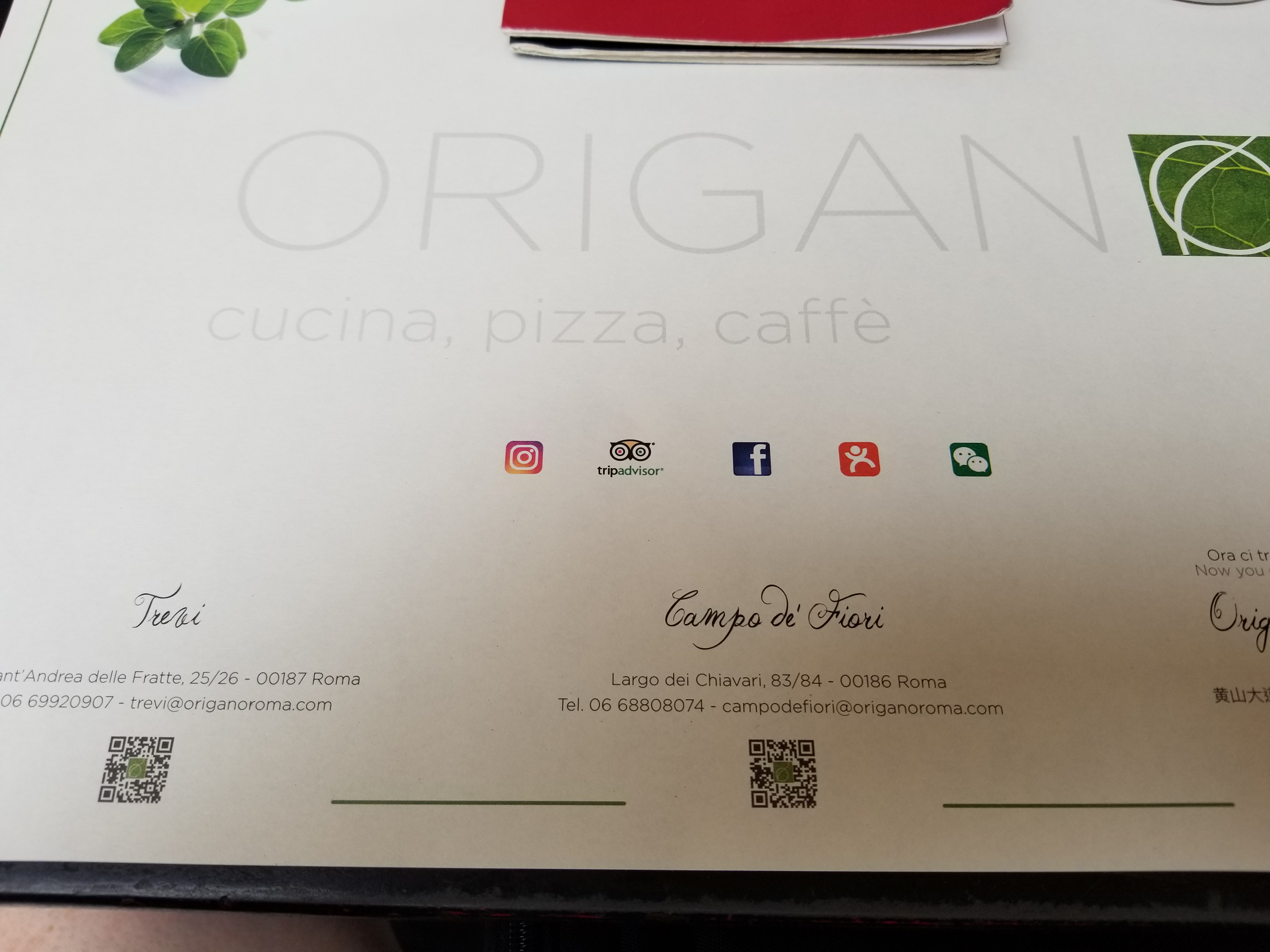 We walked around a bit and then decided it was time for lunch.  Vacationing is a rough life.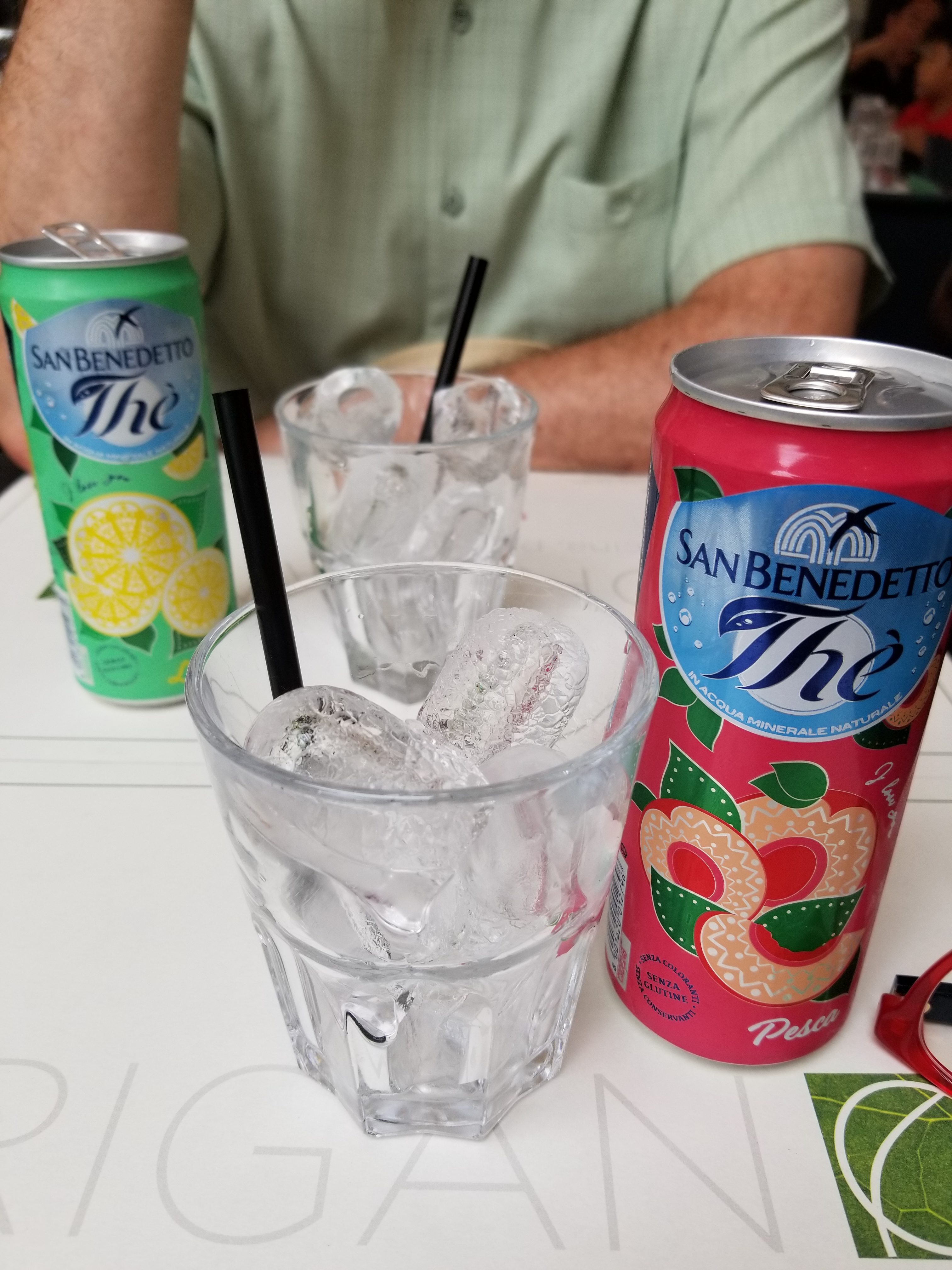 Yea for ice!  We loved the different sparkling juices in Europe.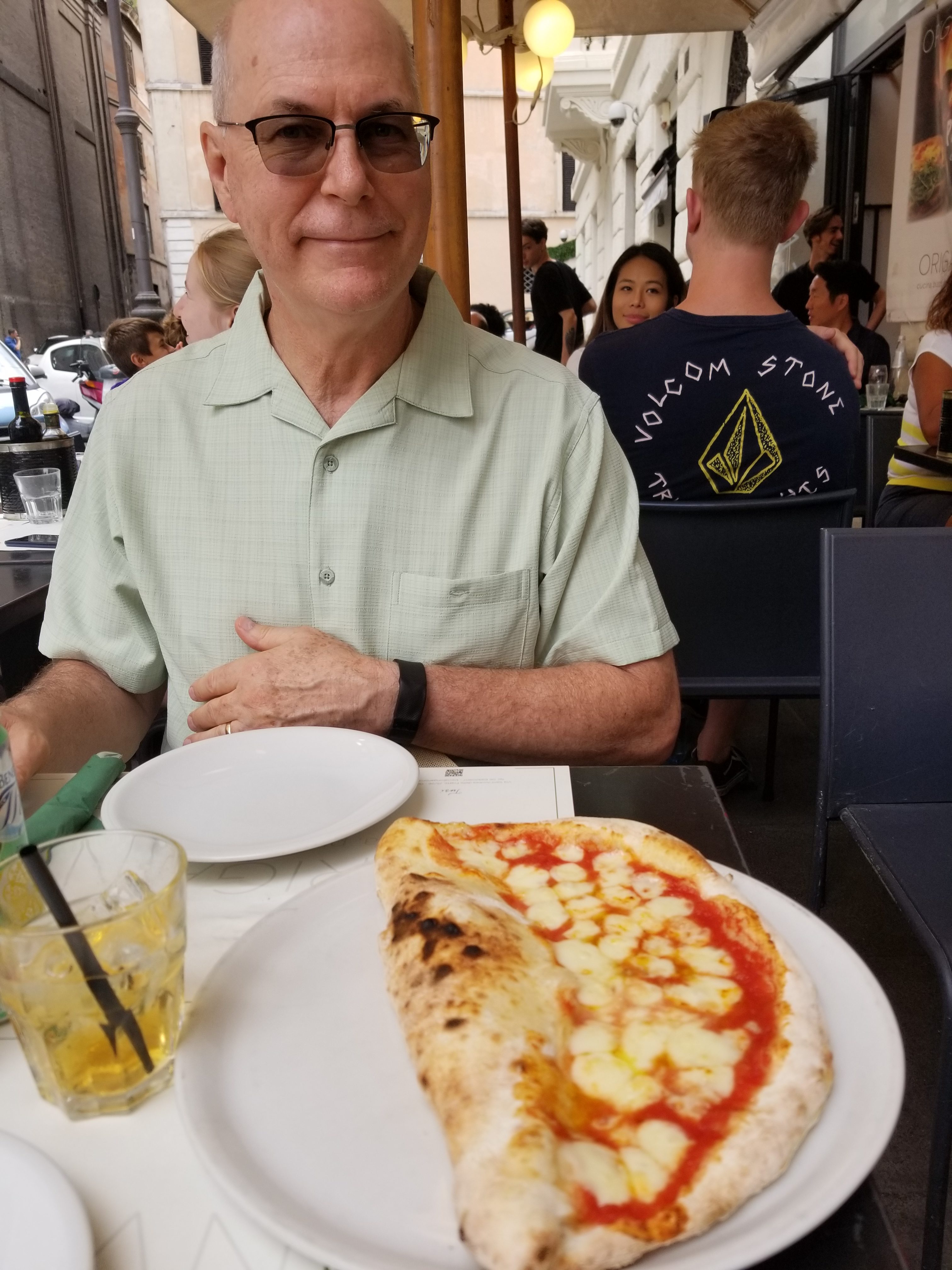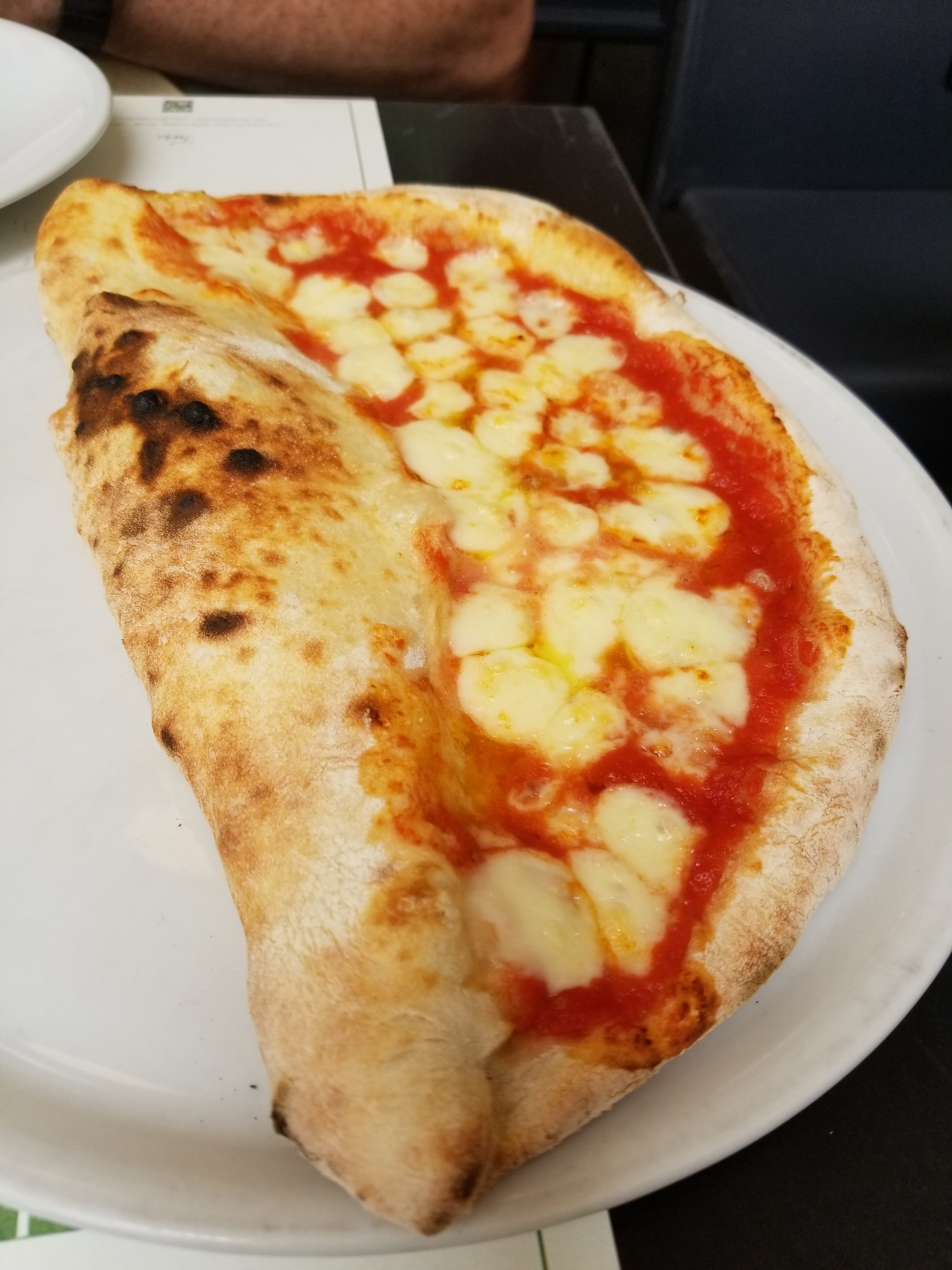 Paul and I shared this. Half pizza and half stromboli.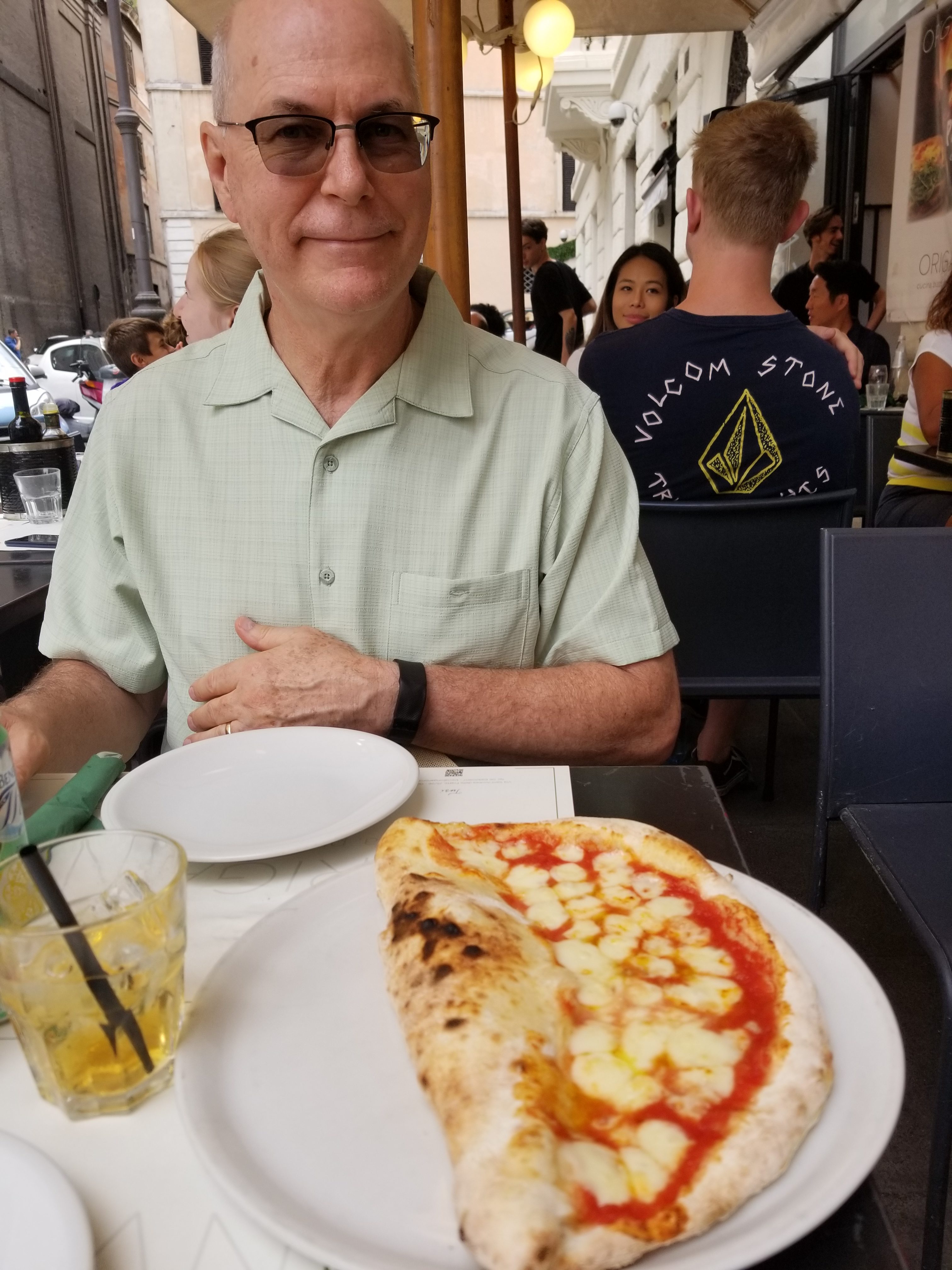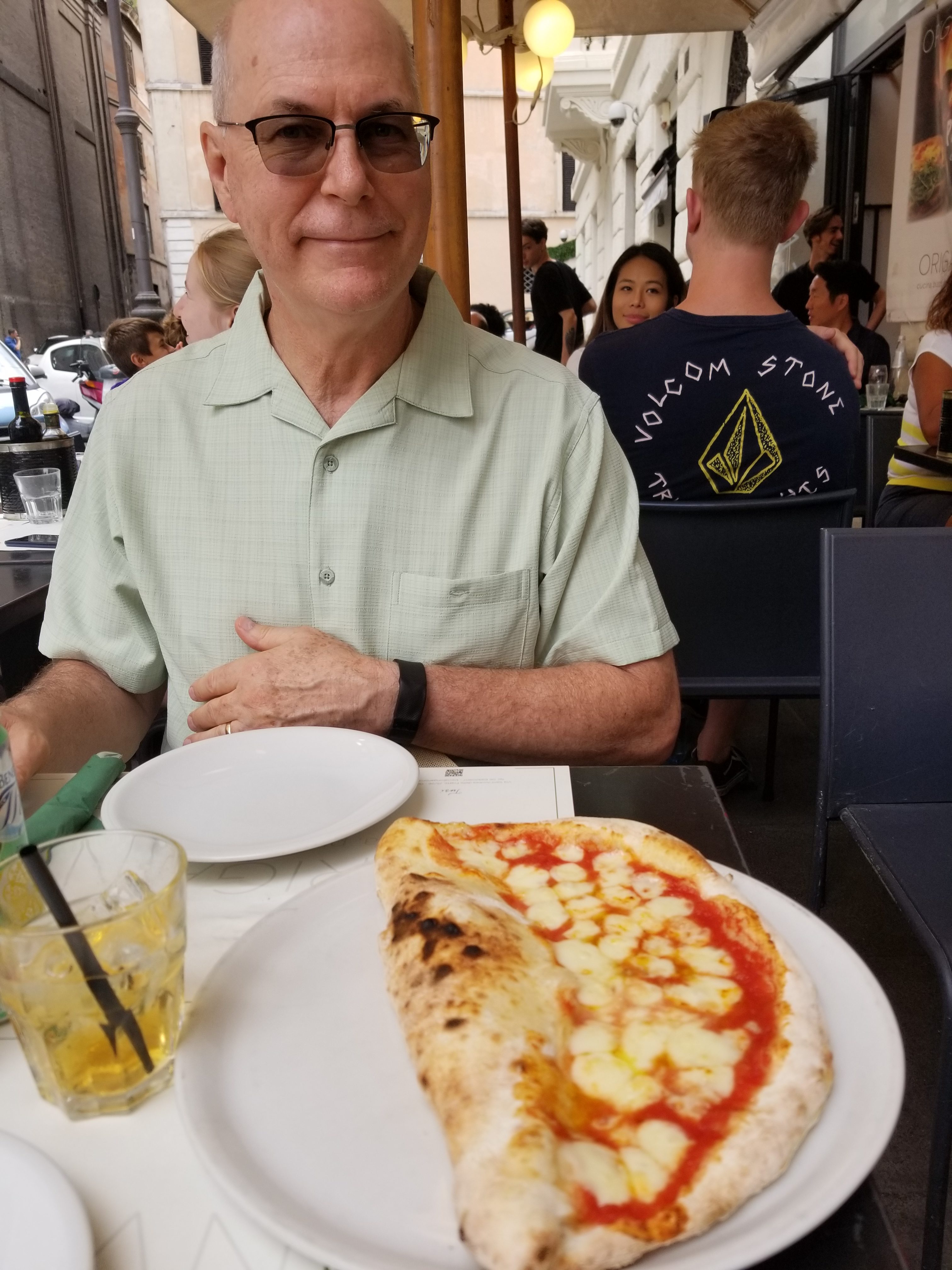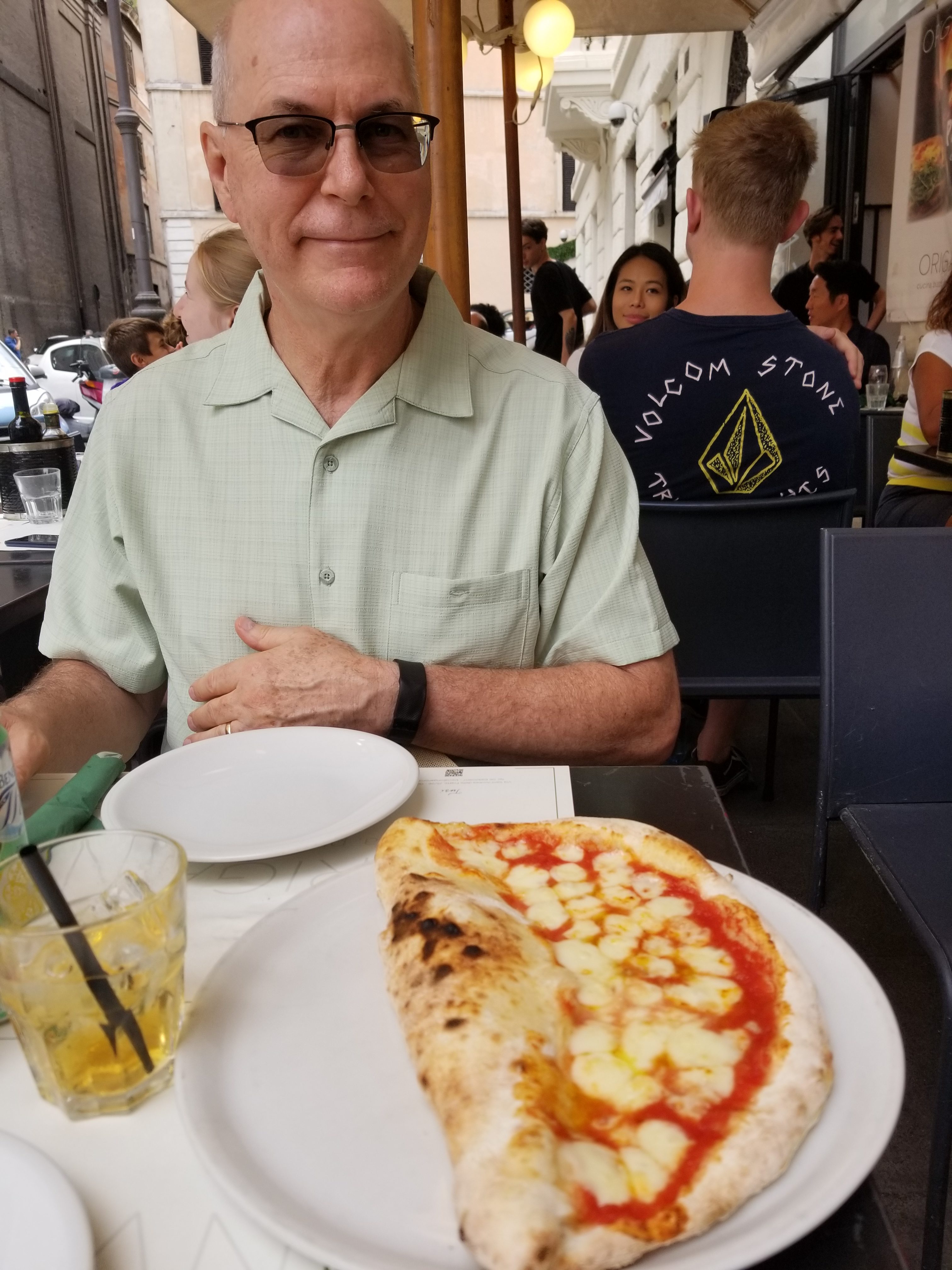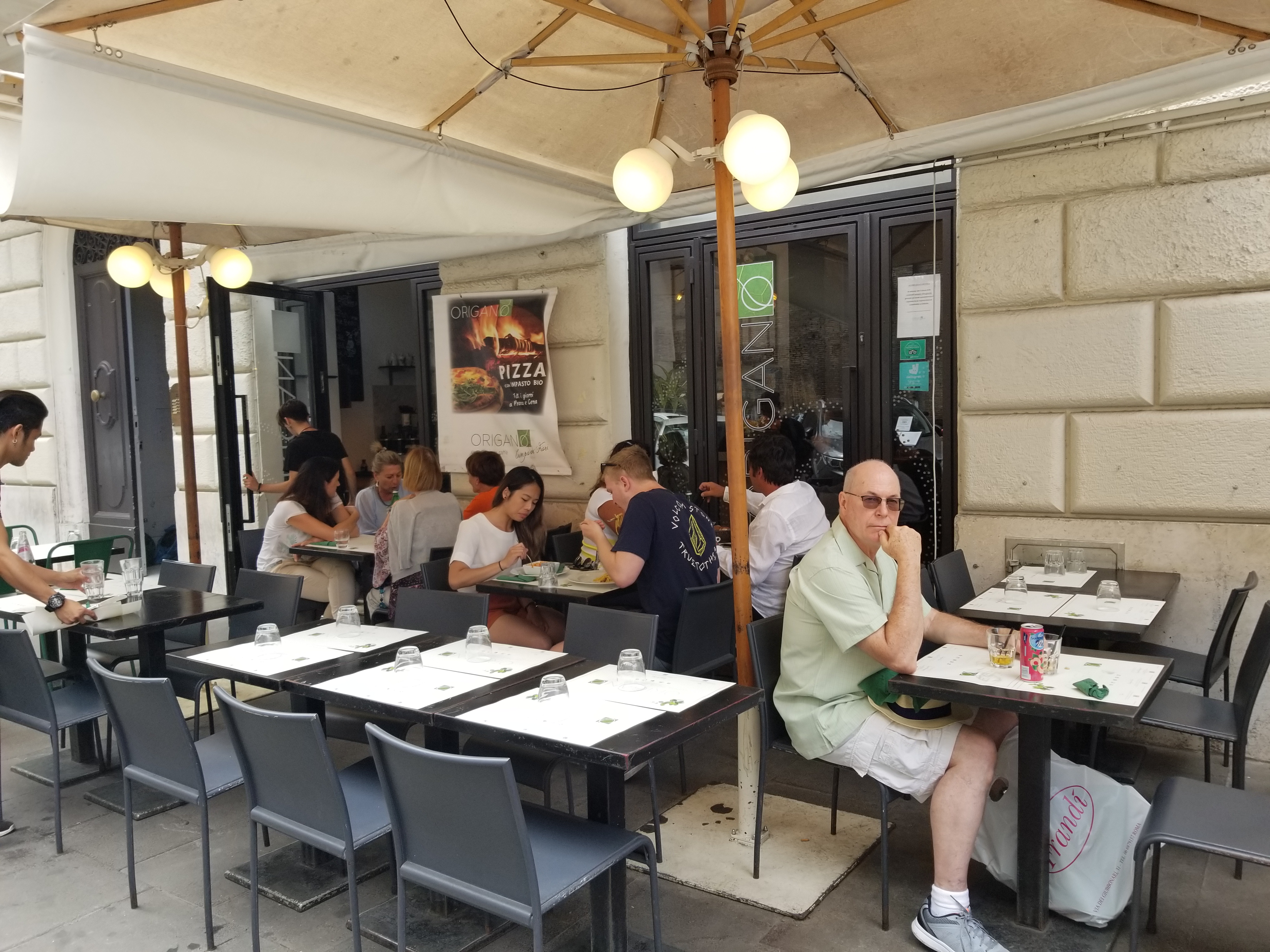 Most restaurants were smaller inside and had larger eating area outside.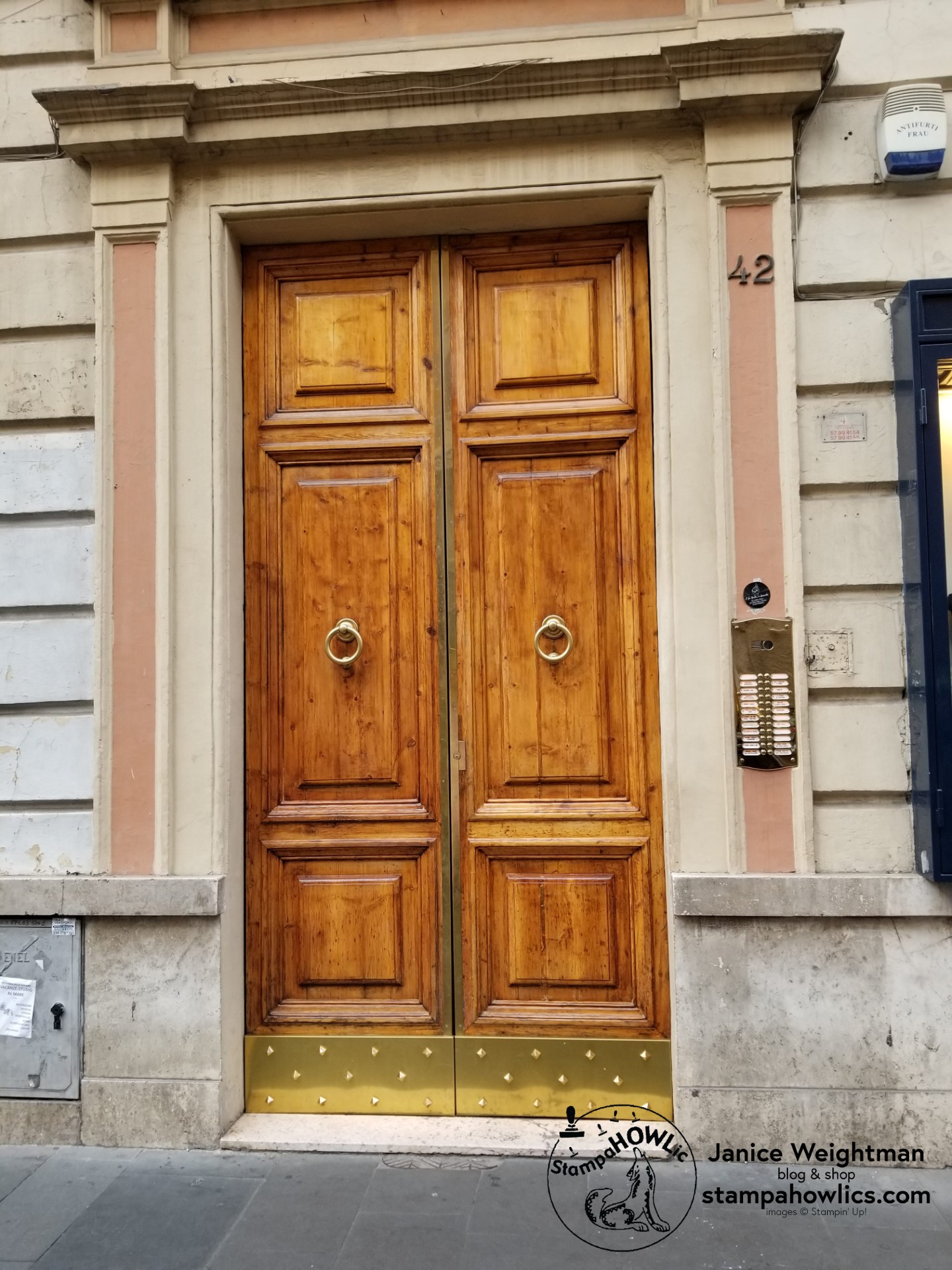 Time for my daily door picture.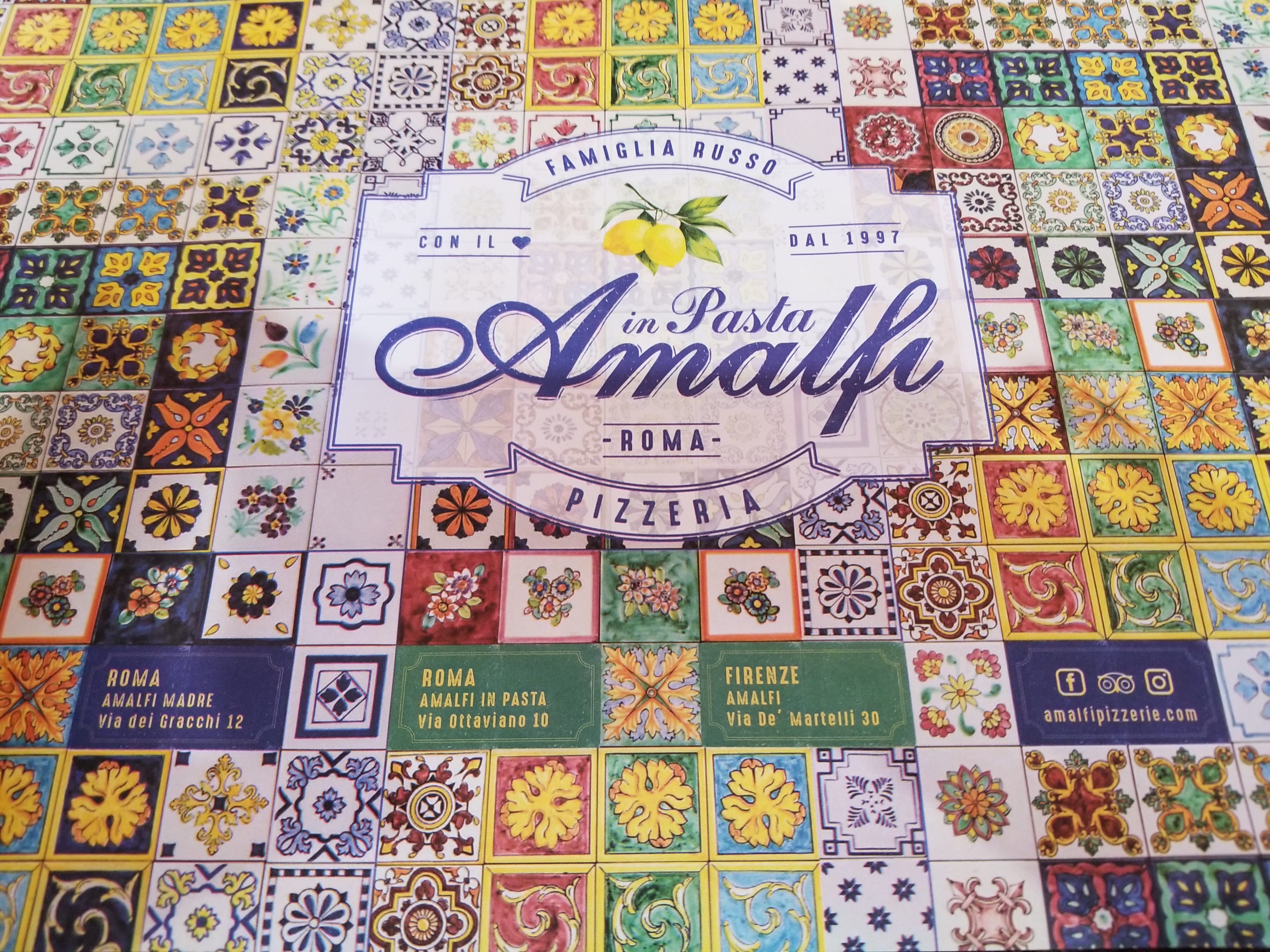 We walked around a bit more.  Hours later it was time for our final dinner in Rome.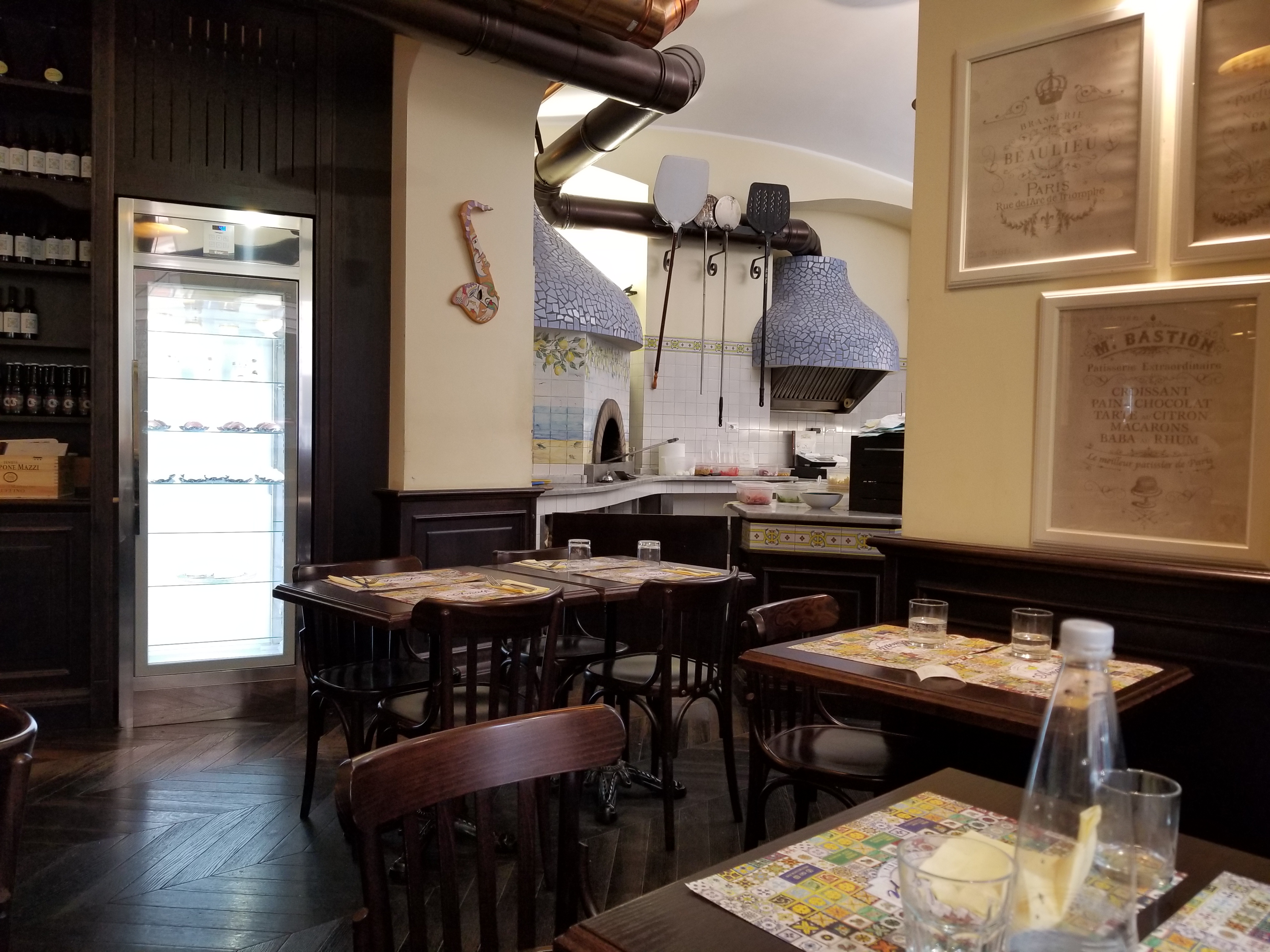 This charming place was right down the road from our Airbnb.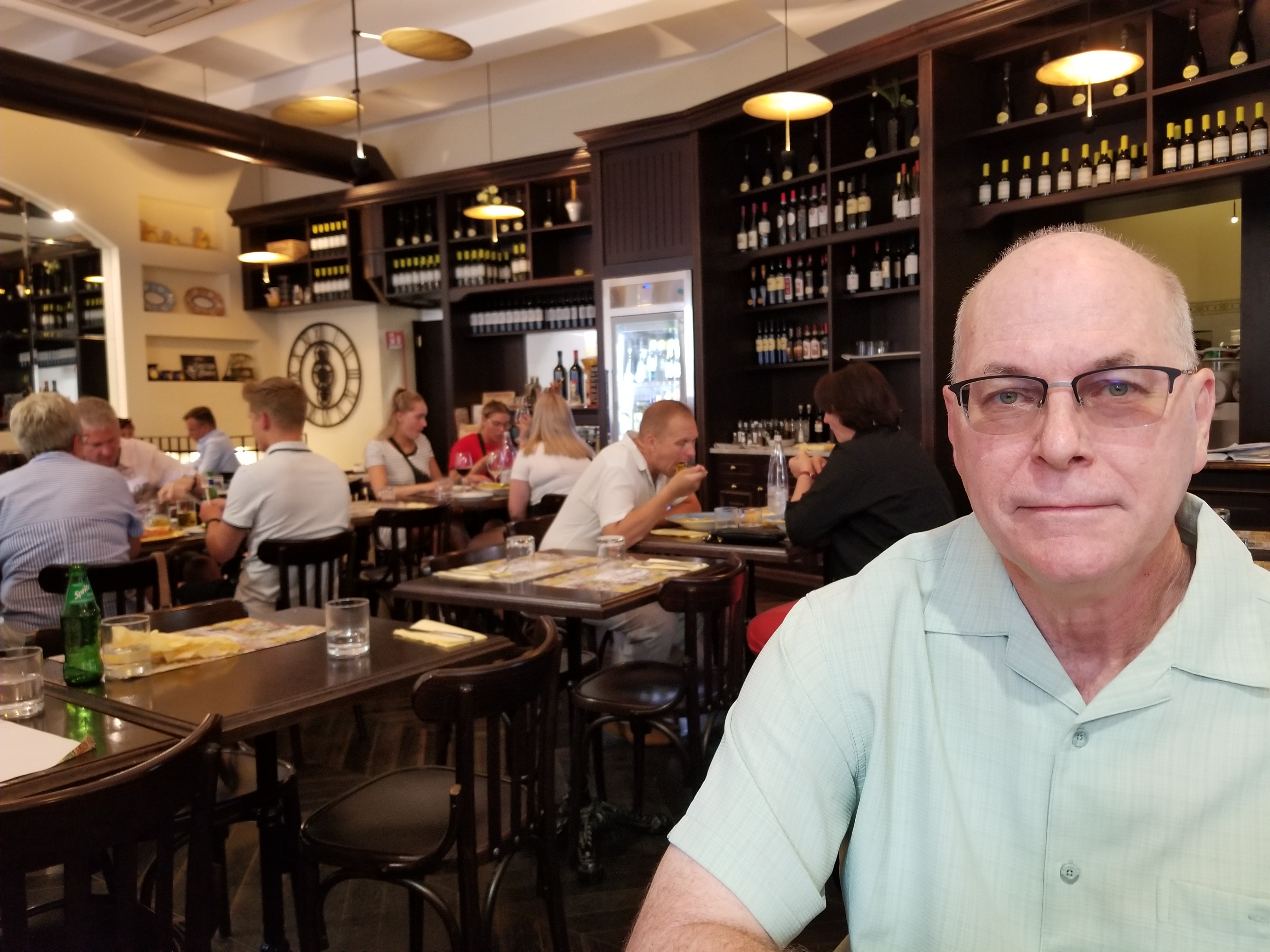 Our shared appetizer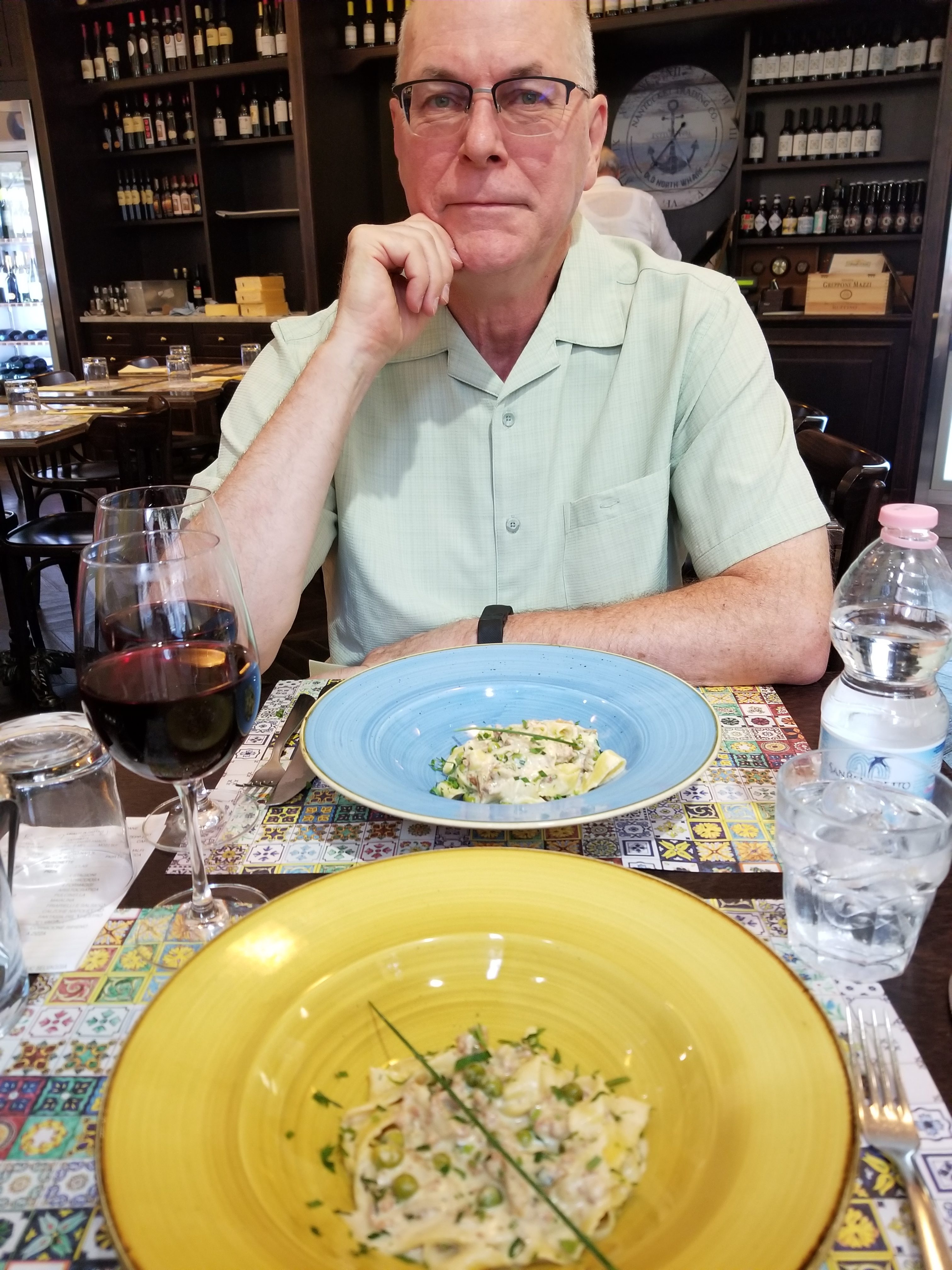 They let us split a meal.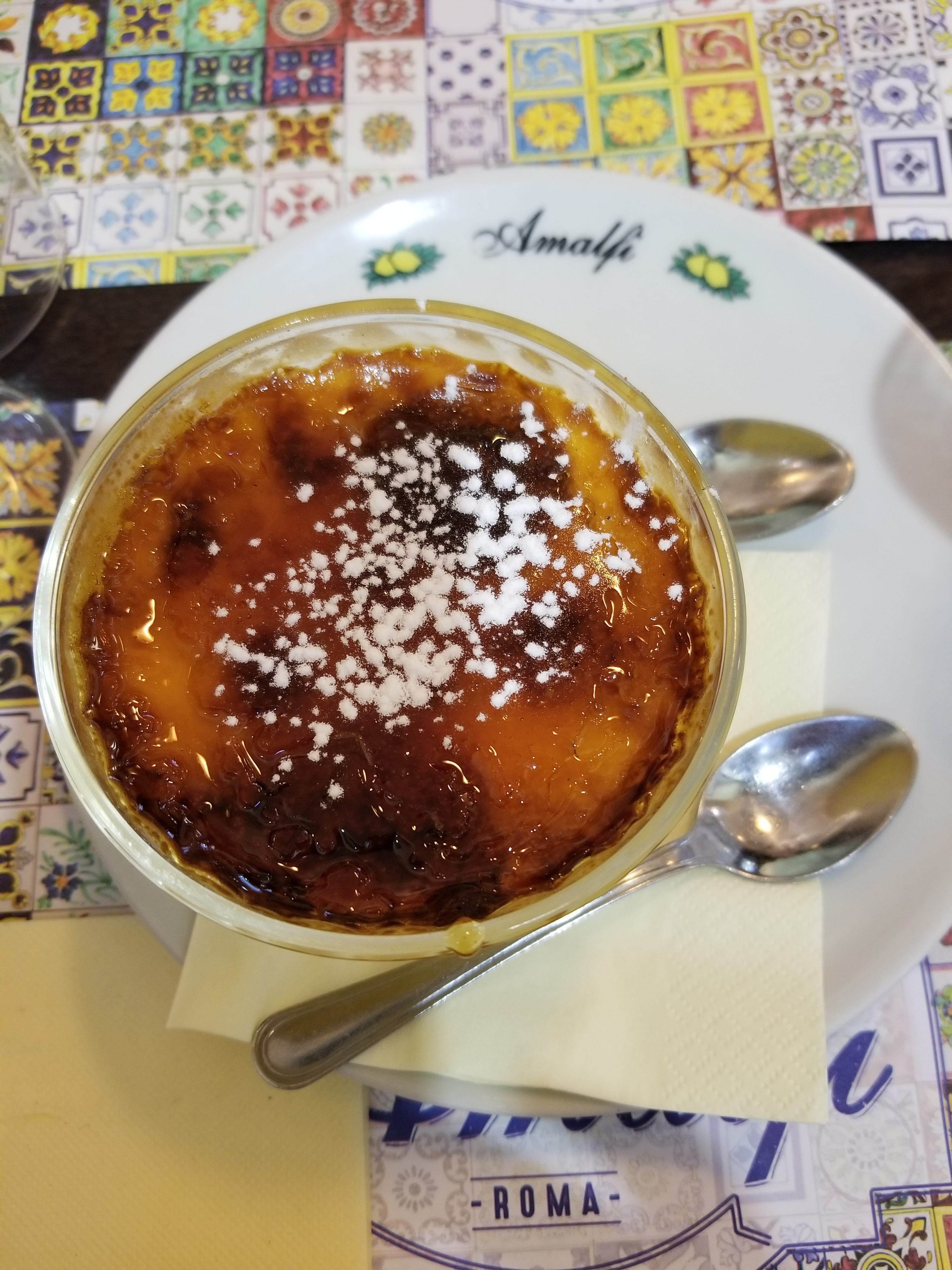 Creme Brulee…joy!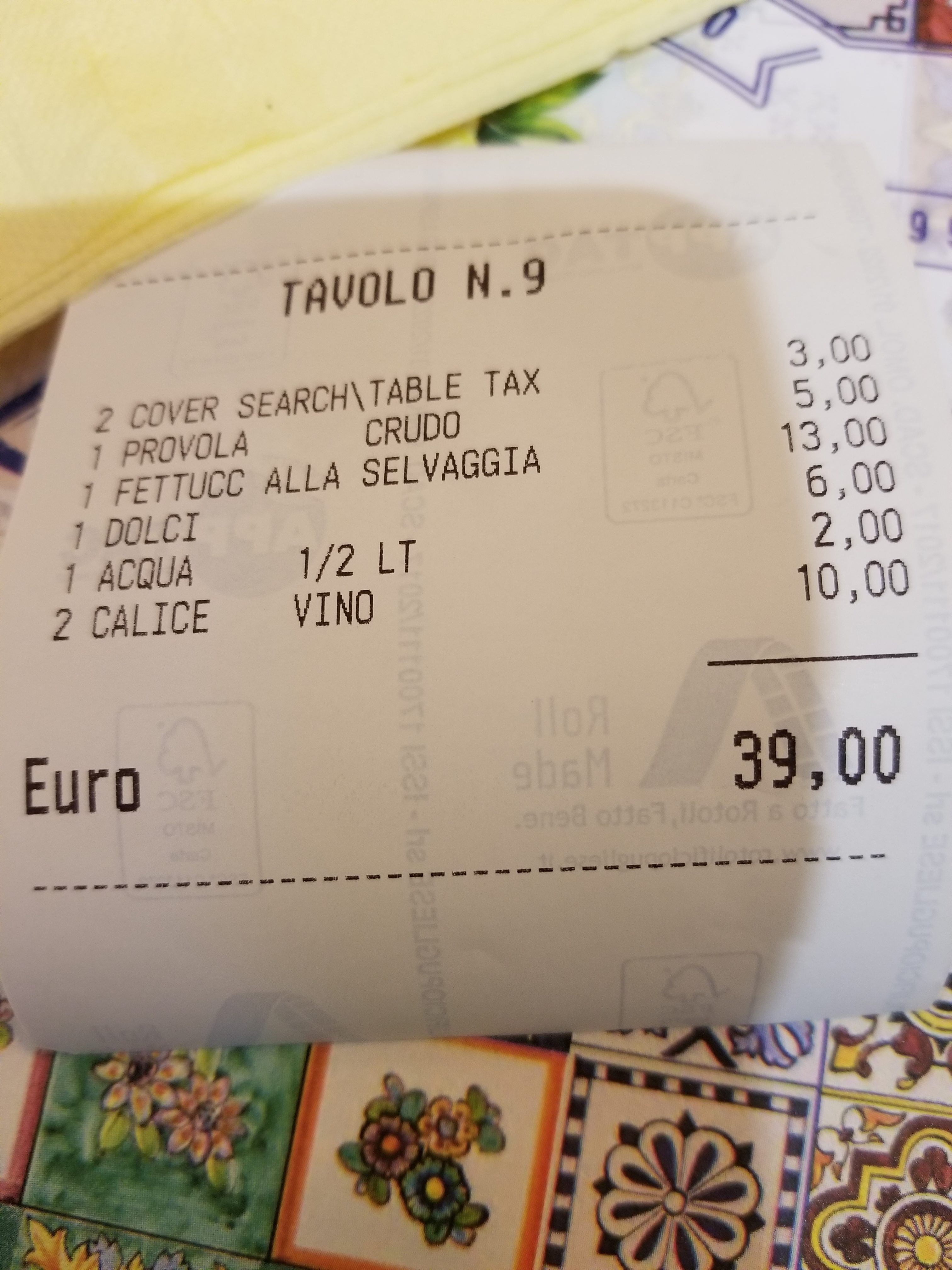 This was probably our most expensive meal in Rome ($43 USD approx).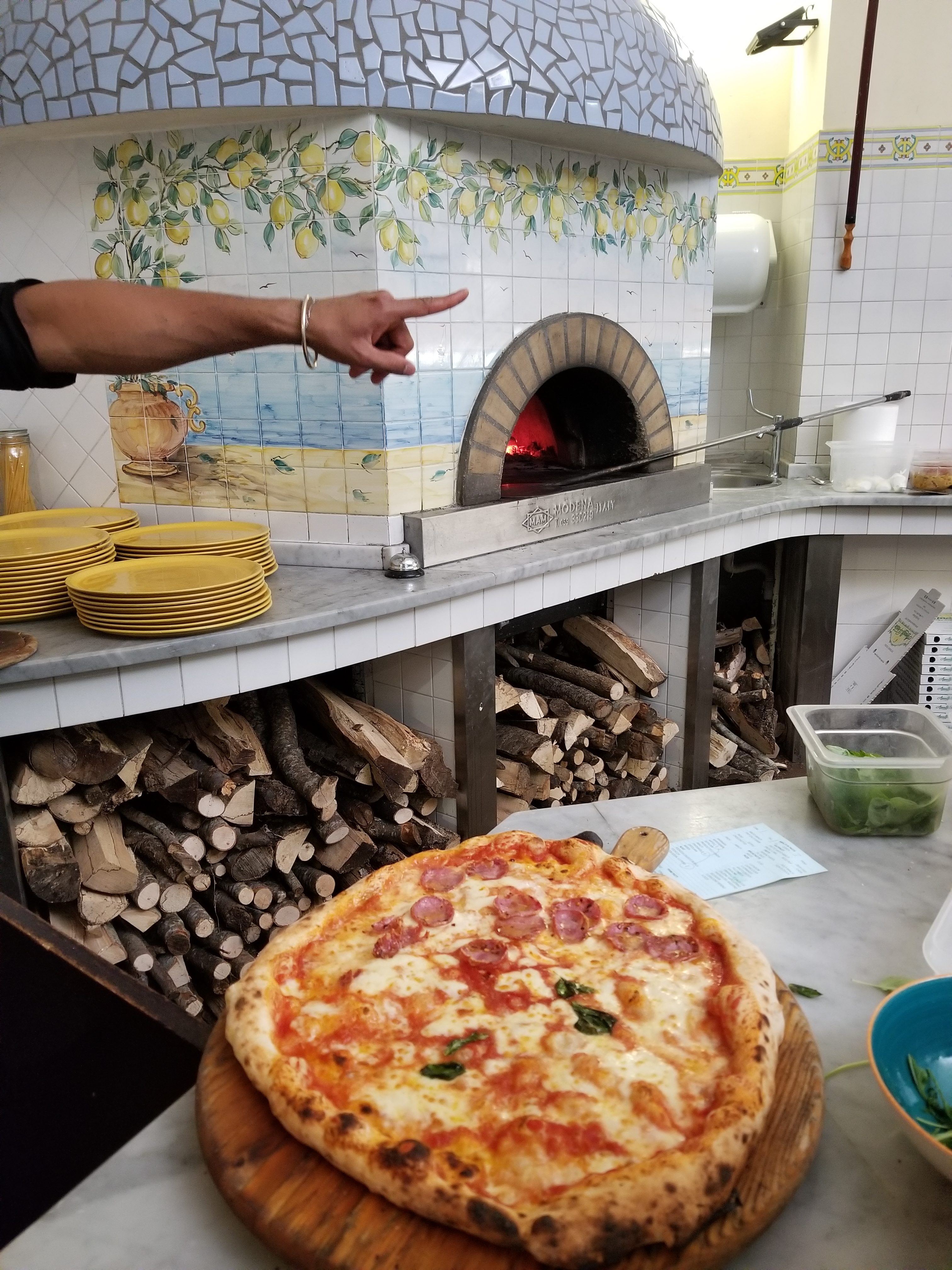 LOVED the pizza oven!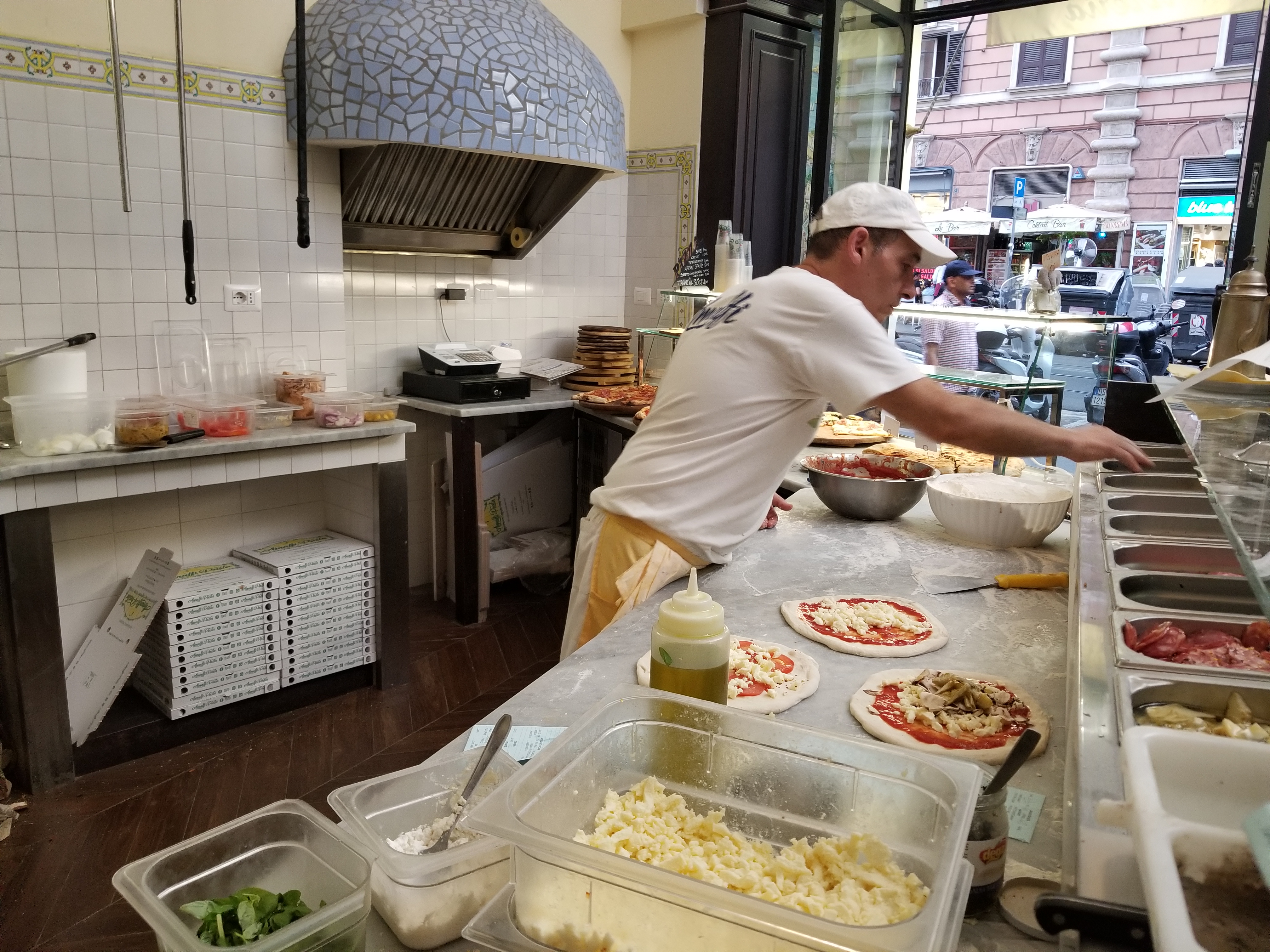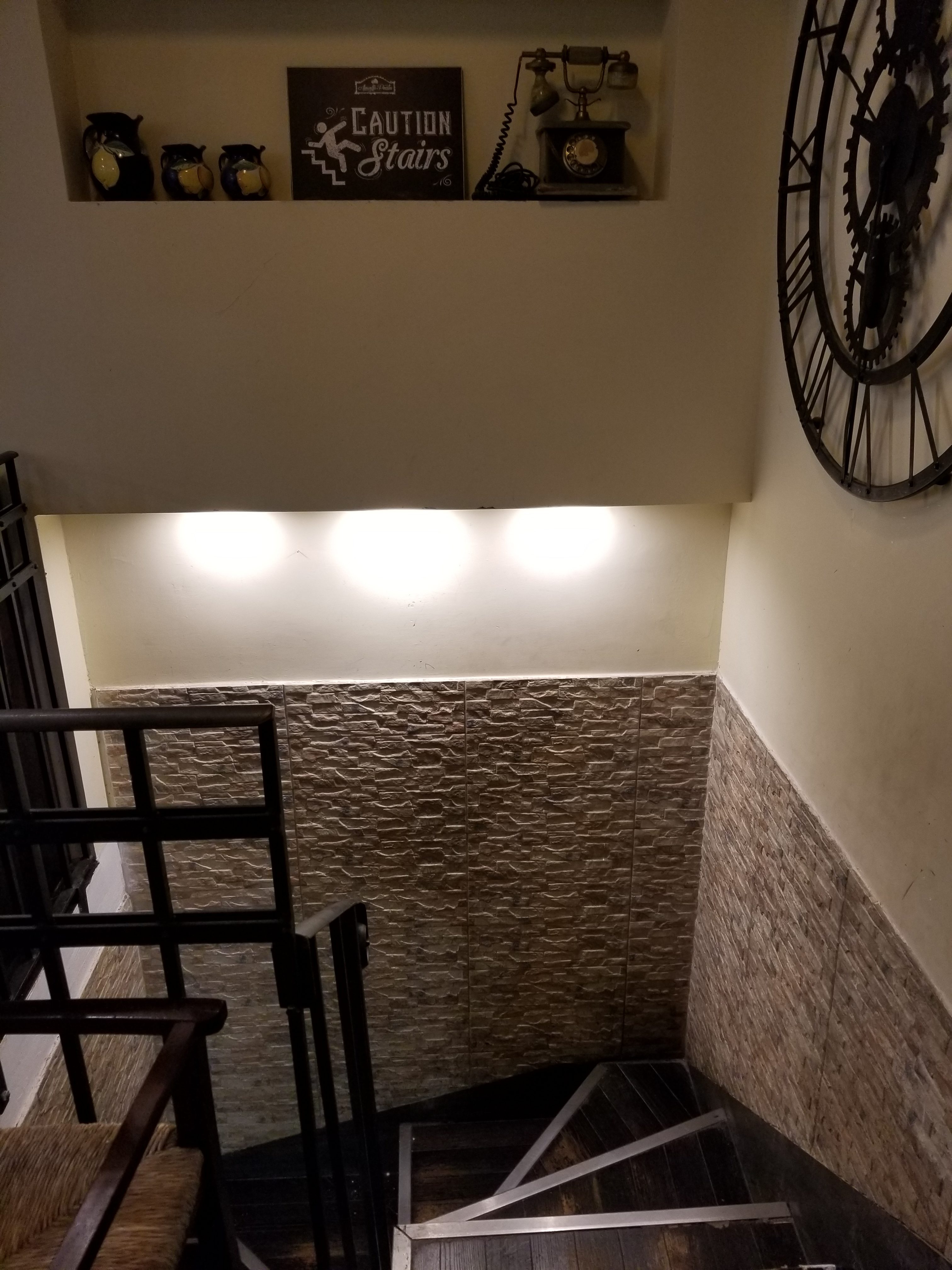 Once again, the bathrooms are down twisty stairs in a basement.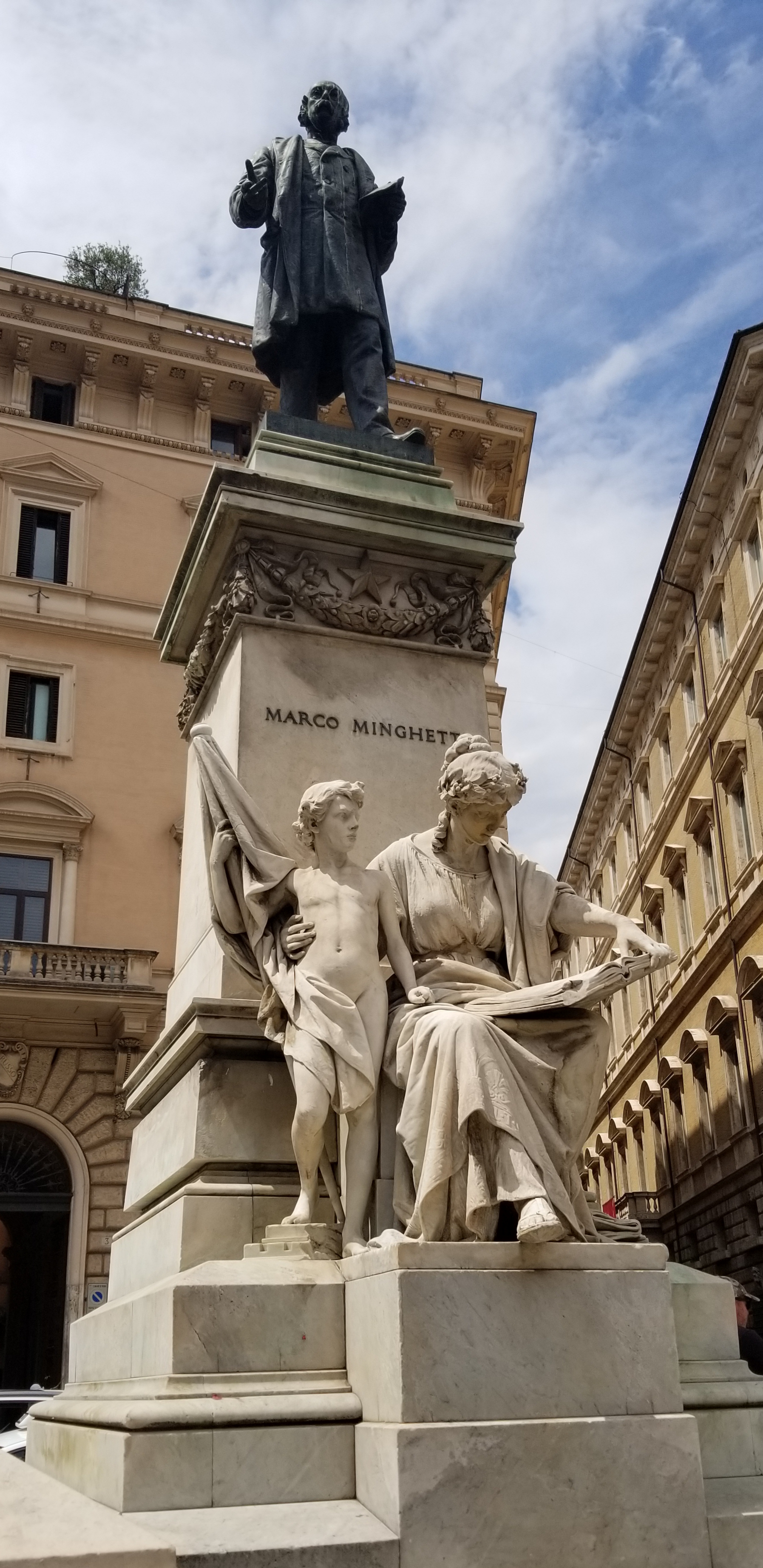 Time for a little sightseeing to walk off dinner.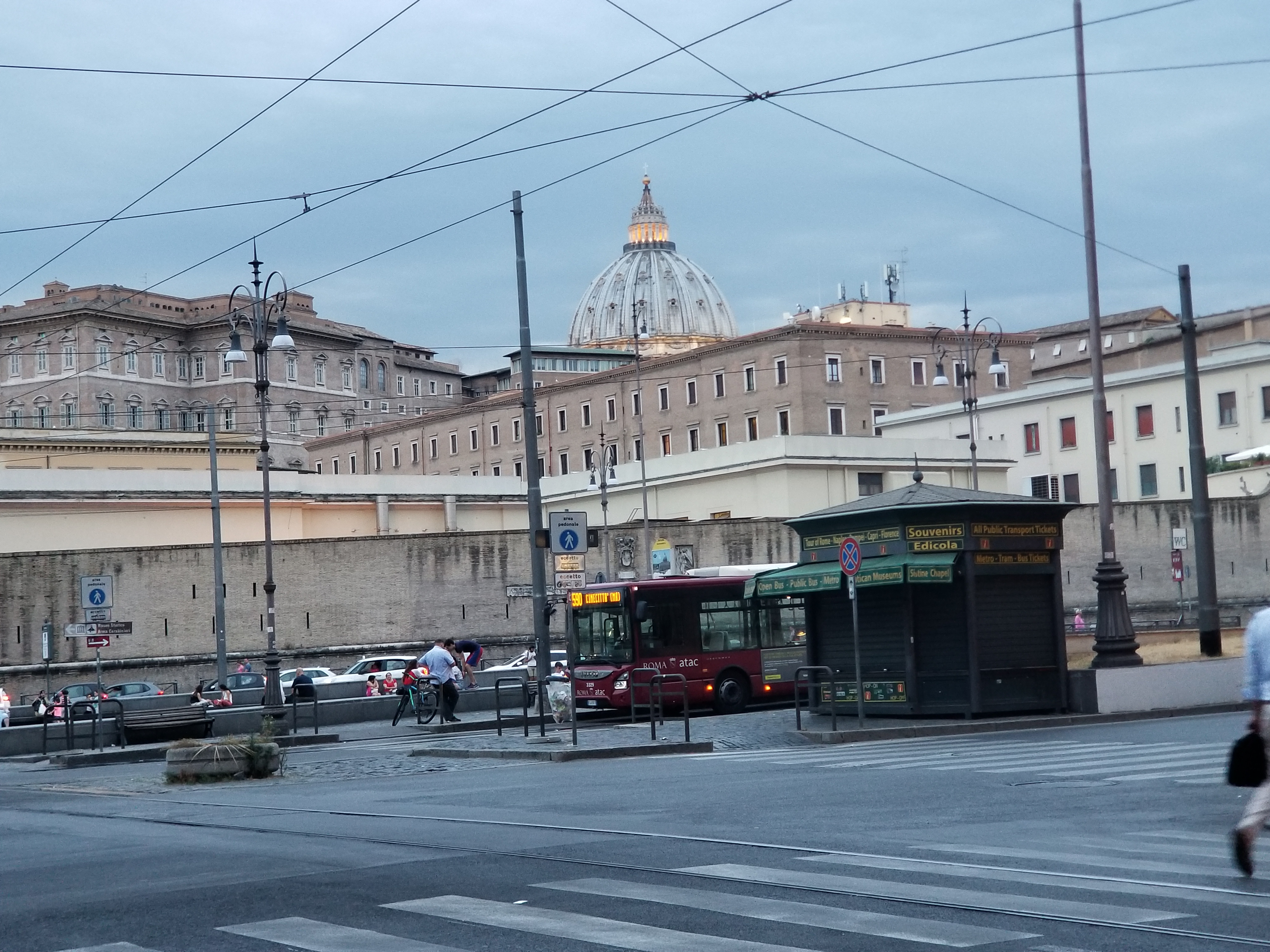 This was near the corner of our Airbnb.  We were very close to the Vatican.  Again, it was amazing how we could hear NO street noises inside the Airbnb.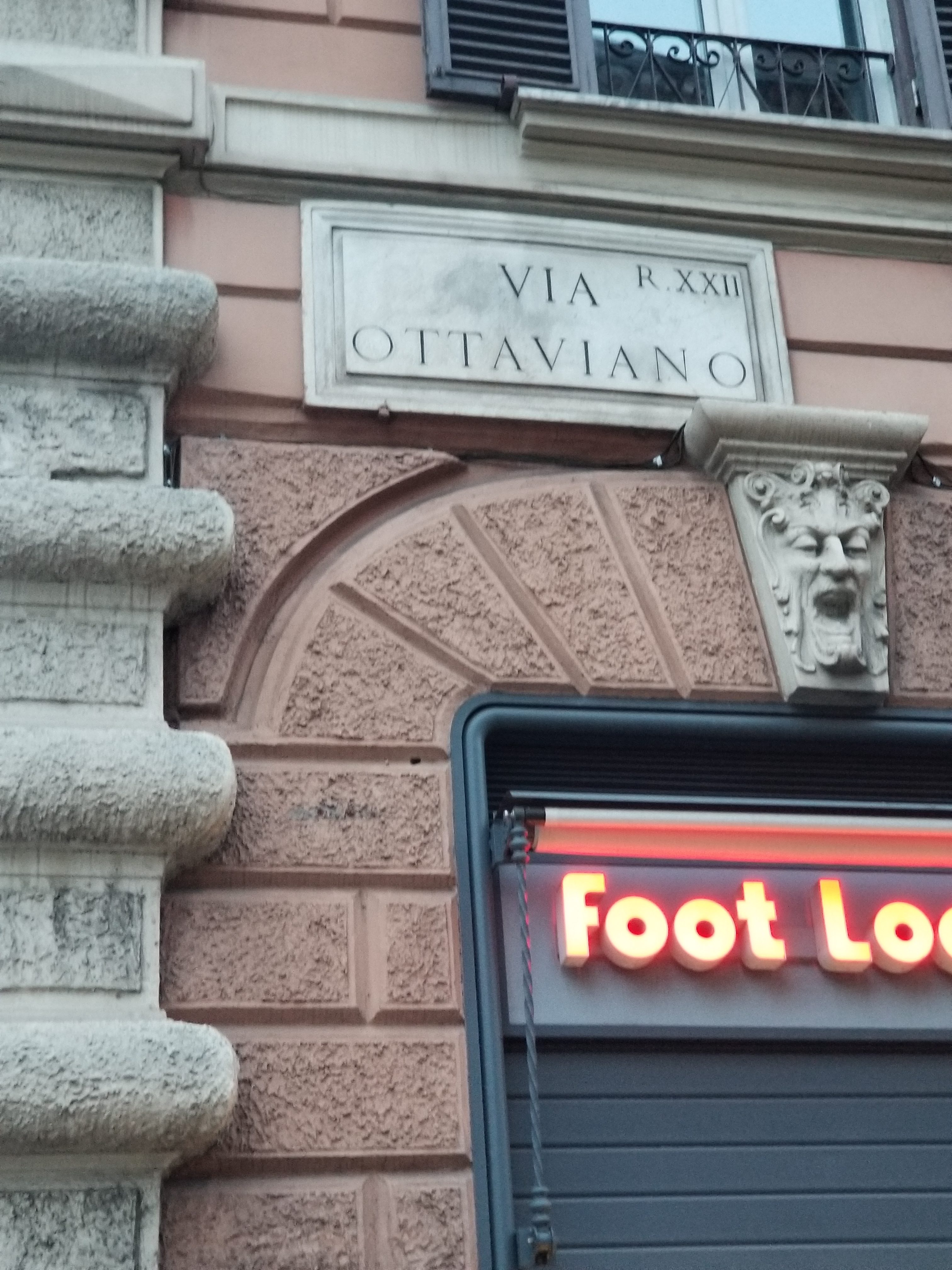 Street sign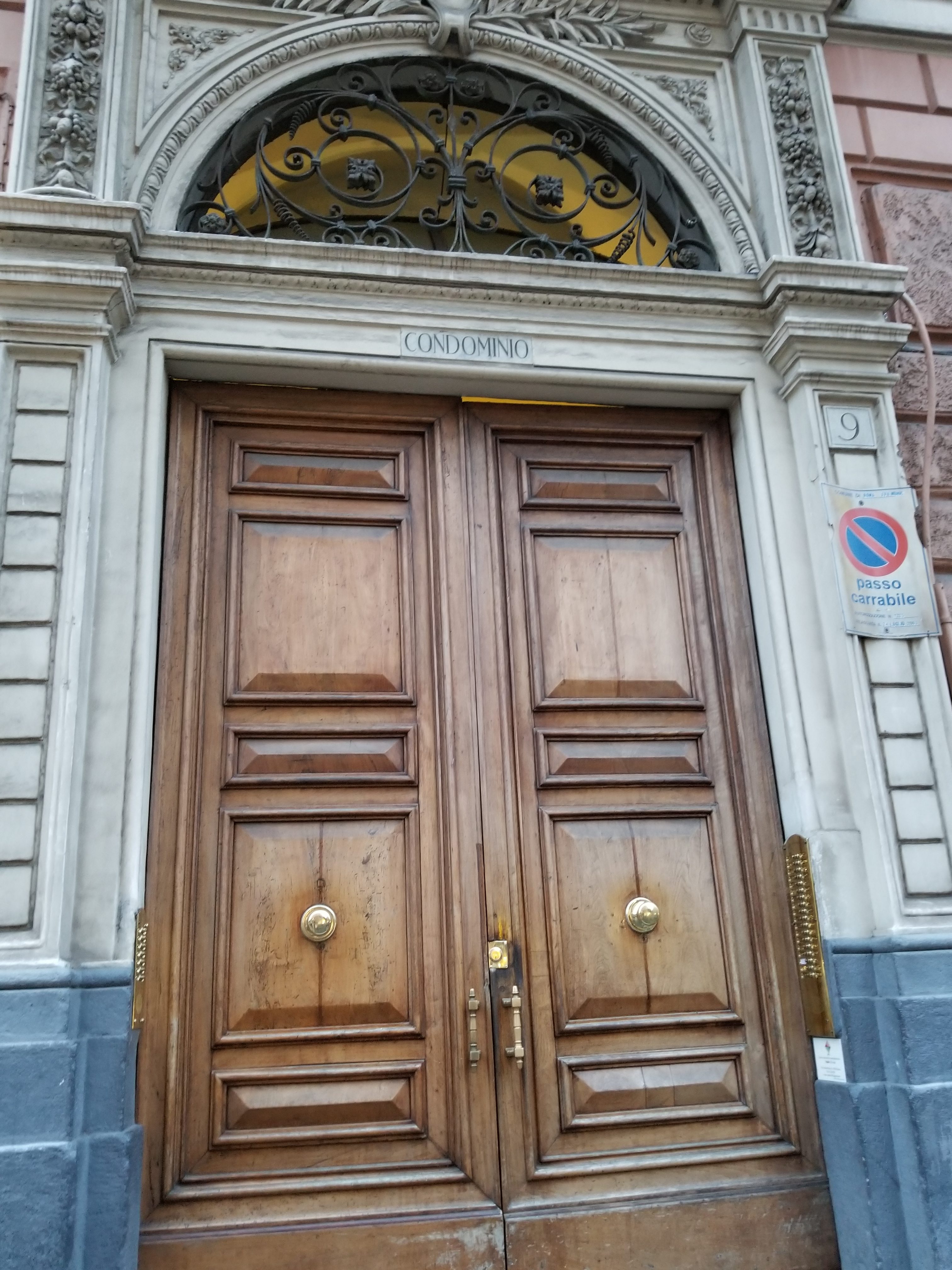 Final door picture from our trip.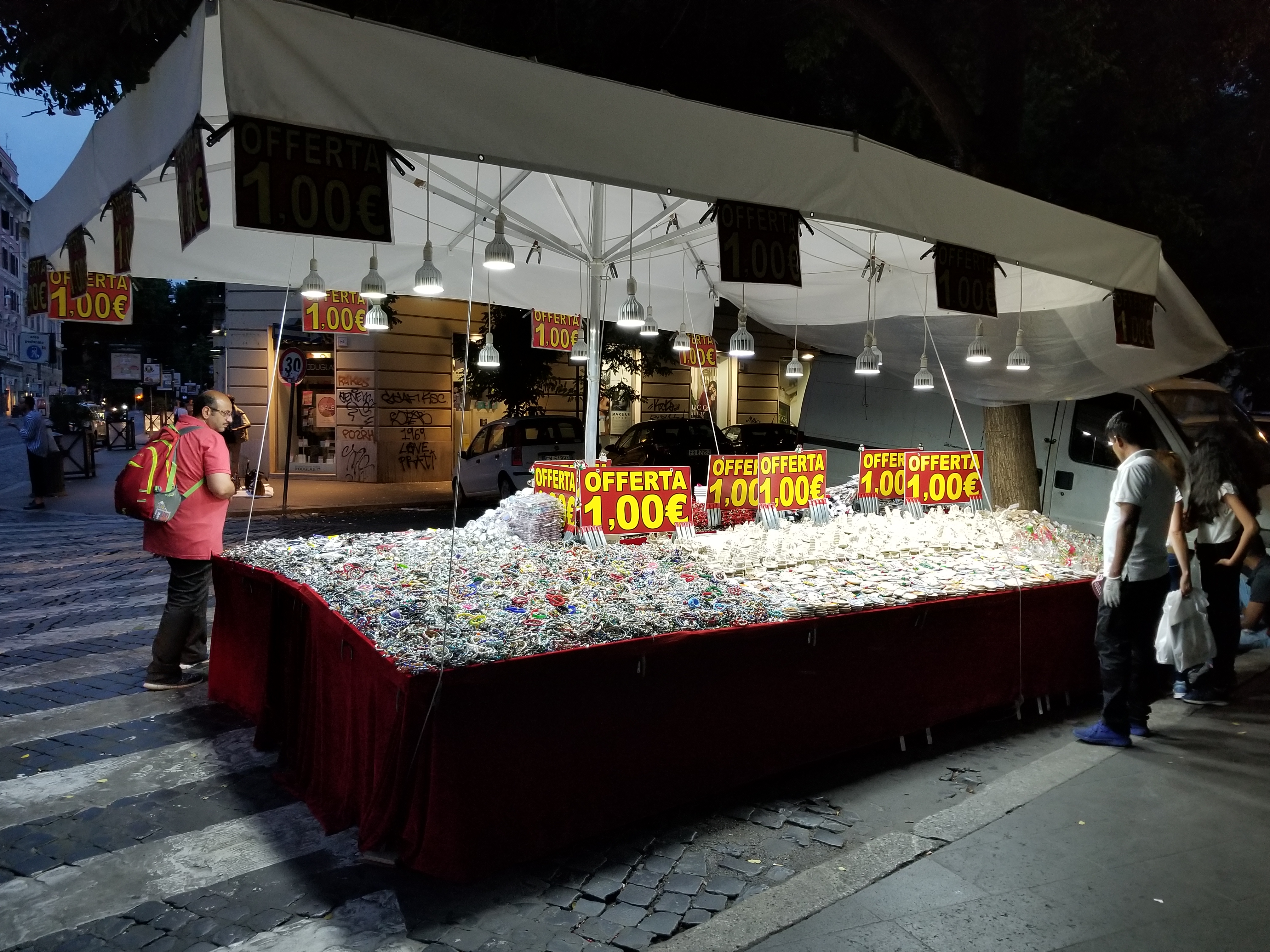 One last stop at the corner $1 (Euro) shop for tourist gifts.  These were crazy.  They would dump stuff from boxes out on the tables and there would often be a huge crowd of tourists shopping.  Quieter at this time of night.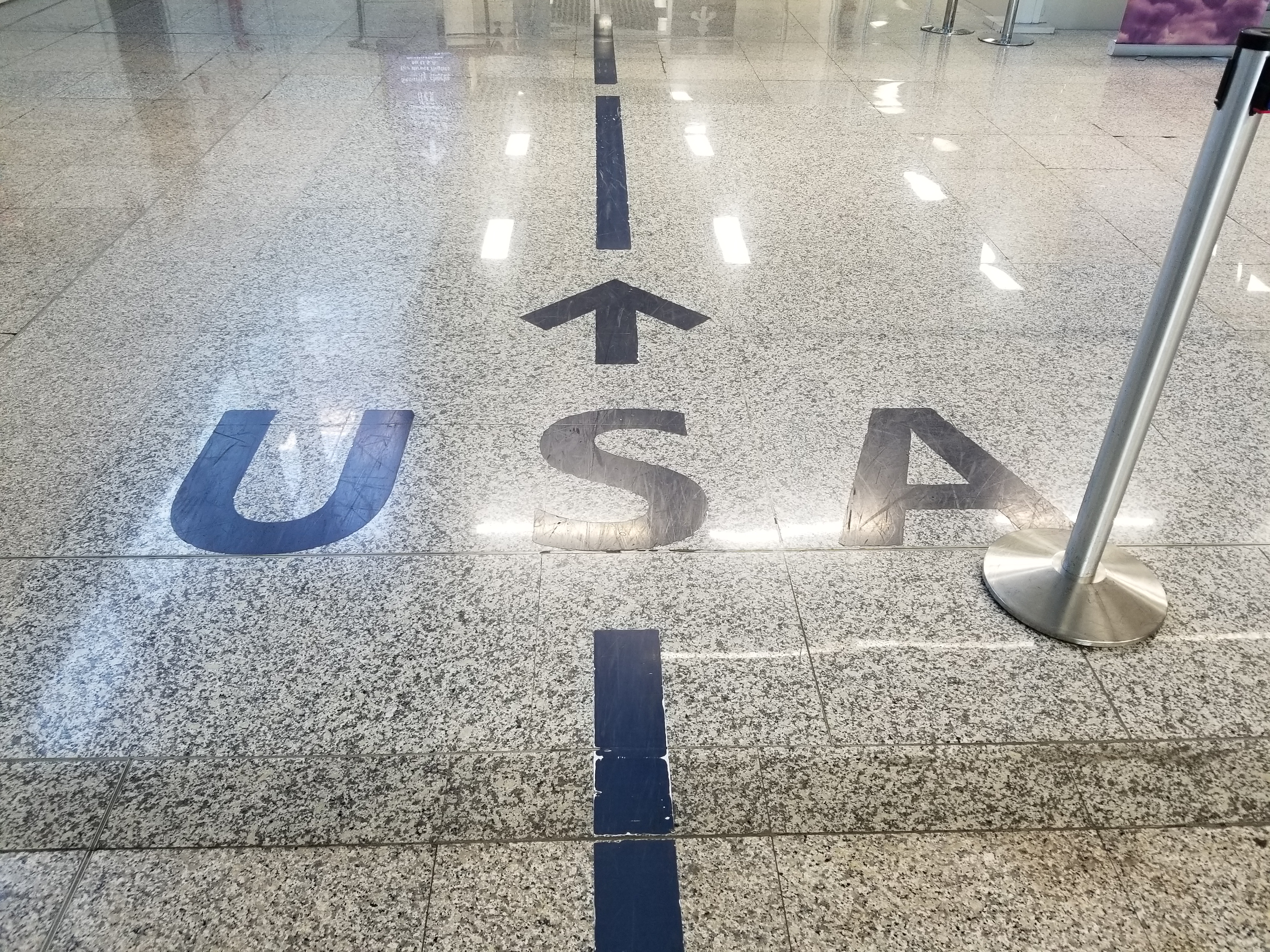 Time to head back home.  It was a whirlwind couple of weeks, but worth every minute.  It was just enough to pique our curiosity and make us want to go back and explore more areas in both Greece and Italy.  LOVED Greece, the food and the people. The water was surreal!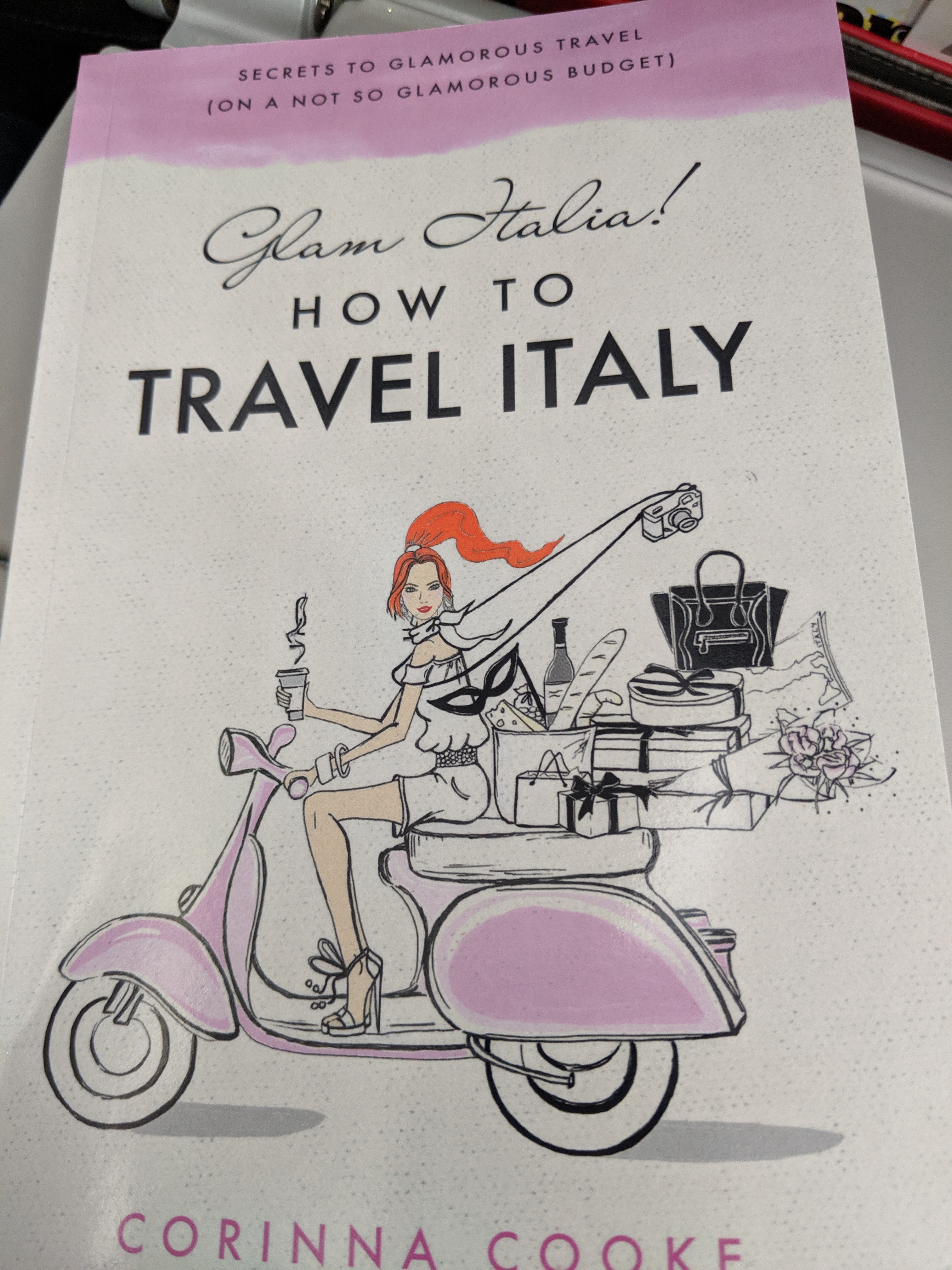 This book was recommended by a friend.  I found it very helpful and great tips for exploring all parts of Italy.  Reasonably priced on Amazon.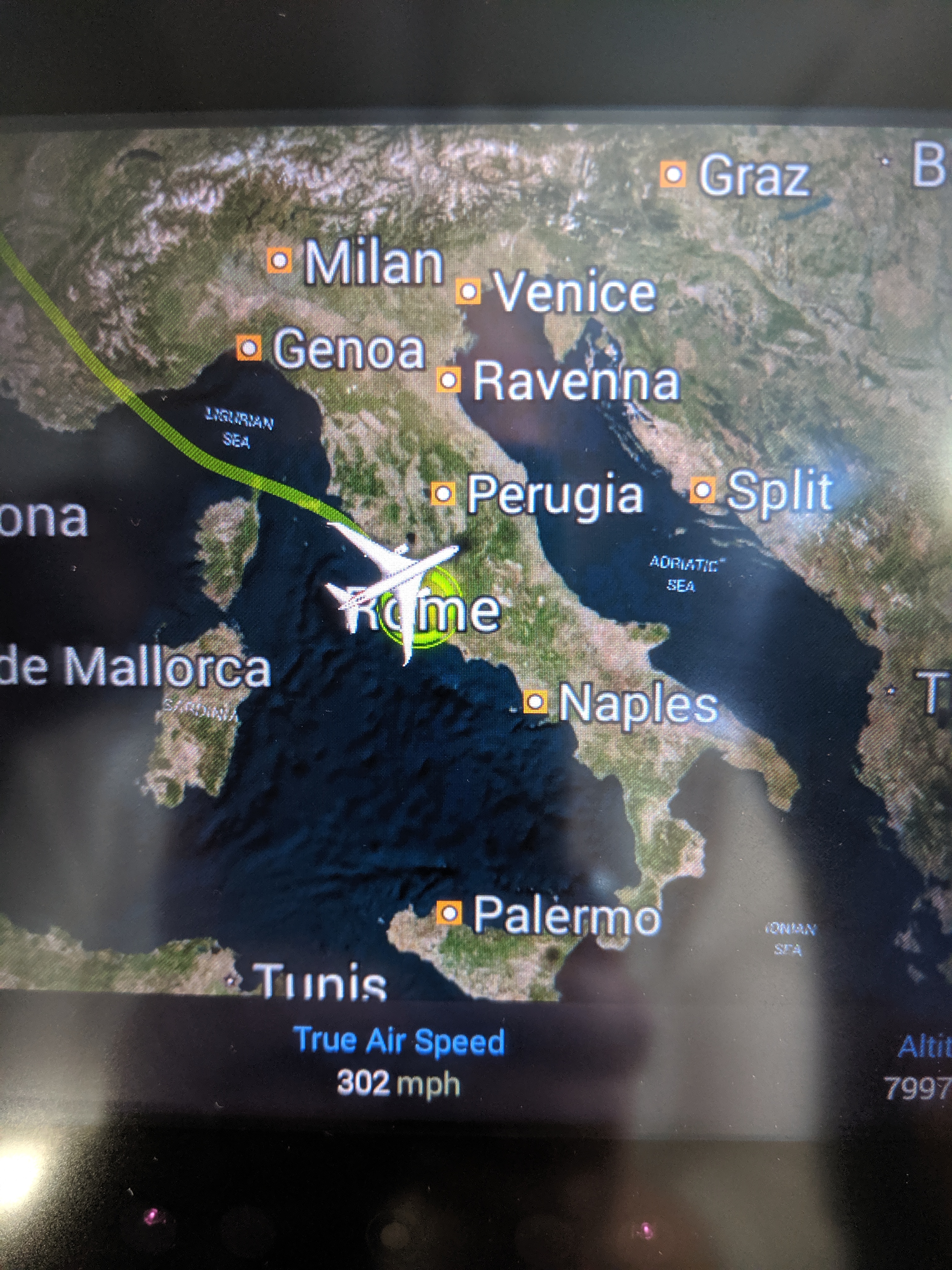 I want to say that it was a little over a 9 hour flight.  American had lots of great movies.  We just stayed awake the whole night.  They say for every hour of time difference, it takes that many days to get back on track when you return home.  There was a 7 hour difference between Chicago and Rome.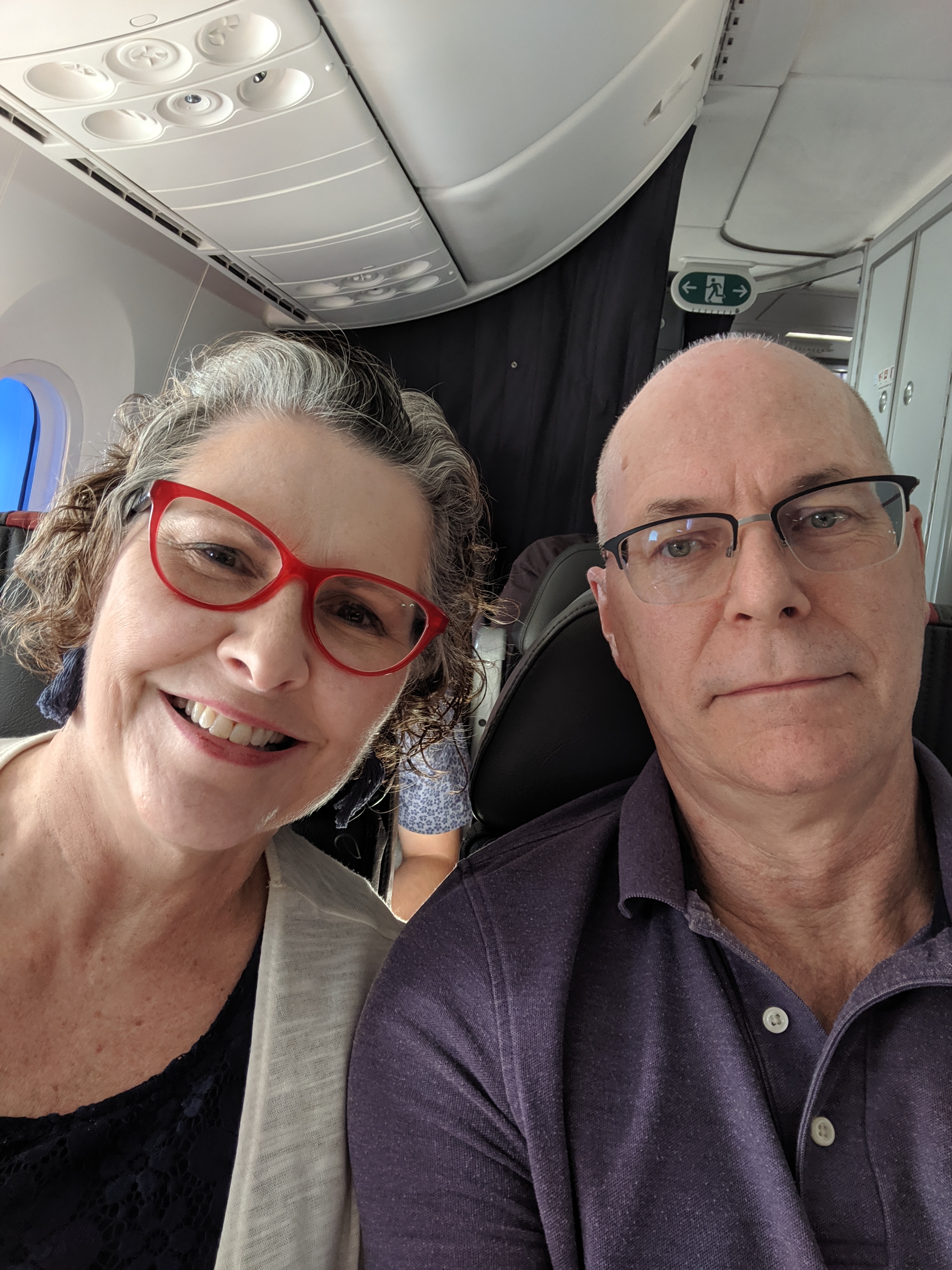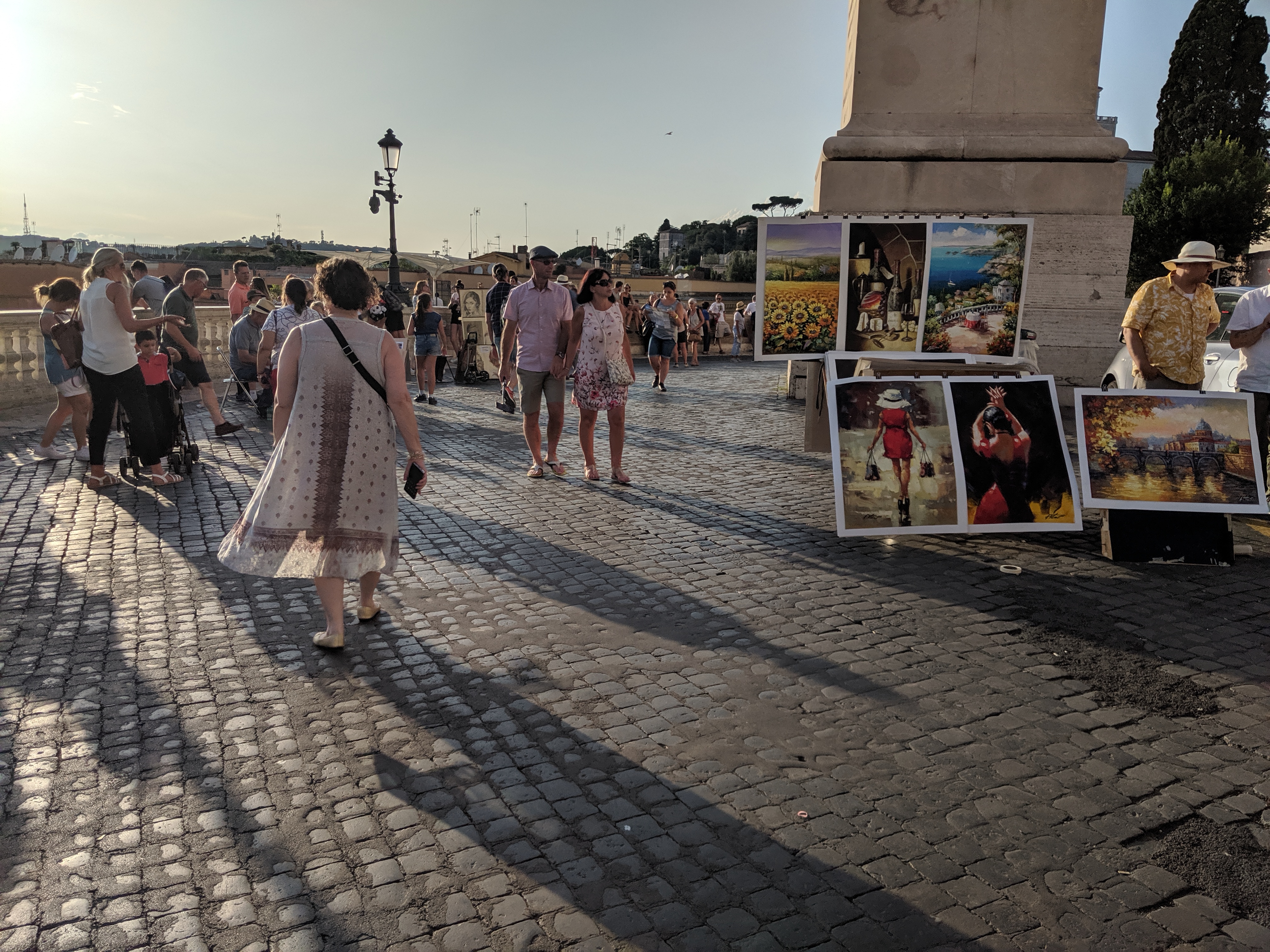 Arrivederci Roma!  It was fun!
Tomorrow we will resume our regularly scheduled program of cards and stamping.  Thanks for letting me share a bit of our trip with you.  Without you, there would be no trip, so I'm very thankful!
Today's winner is:  Carol Wilson
Look for happy mail!
Sunday's Wisdom…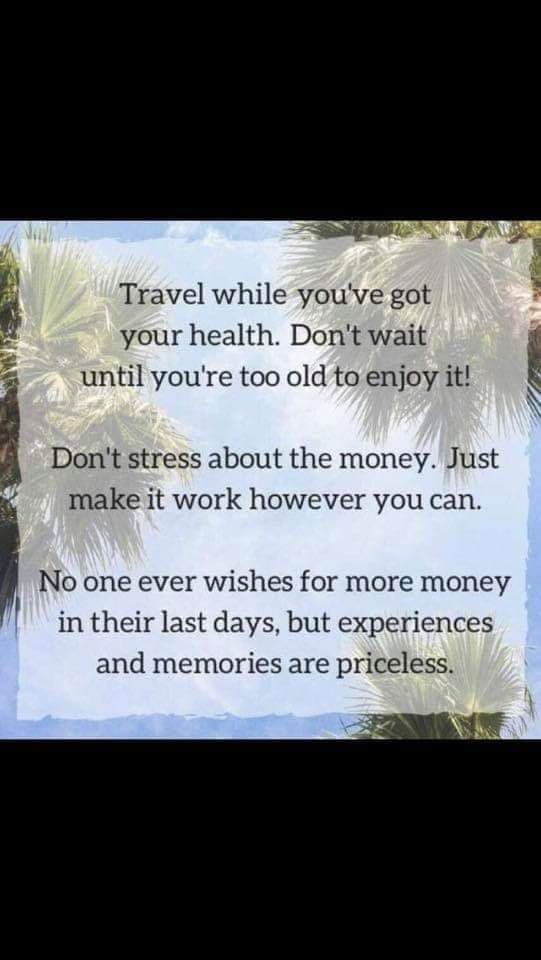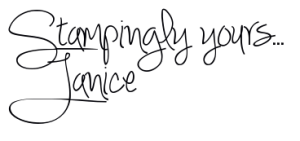 Join
my StampaHOWLics Group!
Shop
Now!
Request a
new Stampin' Up! Catalog