I was taking pictures of my latest NEW Holiday catalog swaps, when Orion jumped into my light box.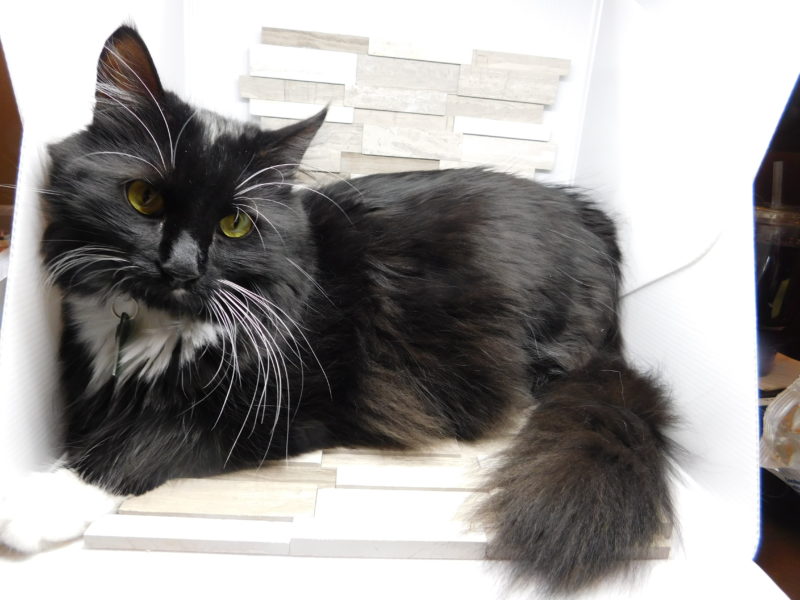 The big guy showed no signs of moving, so I put him to work.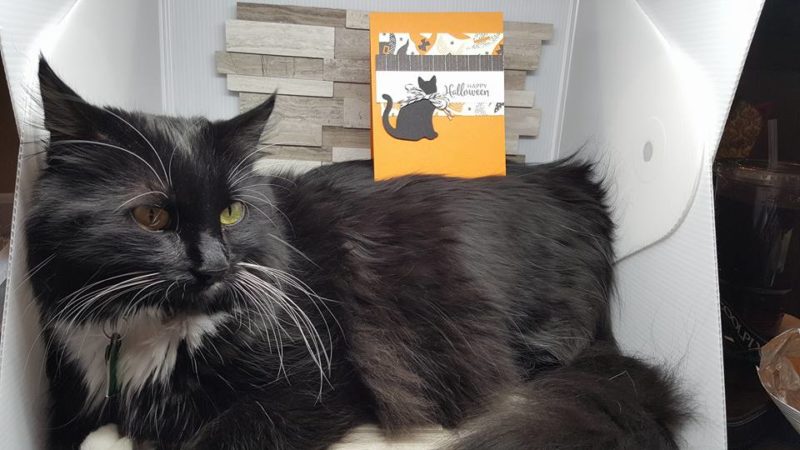 He makes a great prop!
Make sure you are a member of my Facebook Customer group
Stampahowlic Stampers to see the latest in card samples.  I posted over 100 earlier in the week and I will be adding another 100 plus this weekend.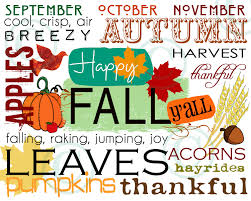 Can you believe it is Fall?  Temperatures are supposed to be over 90 degrees here in northern Illinois today!  I personally love it, because I enjoy the warmer weather.  Fall is beautiful too…the colors, comfy sweaters, apple orchards…I would enjoy fall more if it wasn't followed by winter. 🙂  And then of course, there are beautiful fall cards.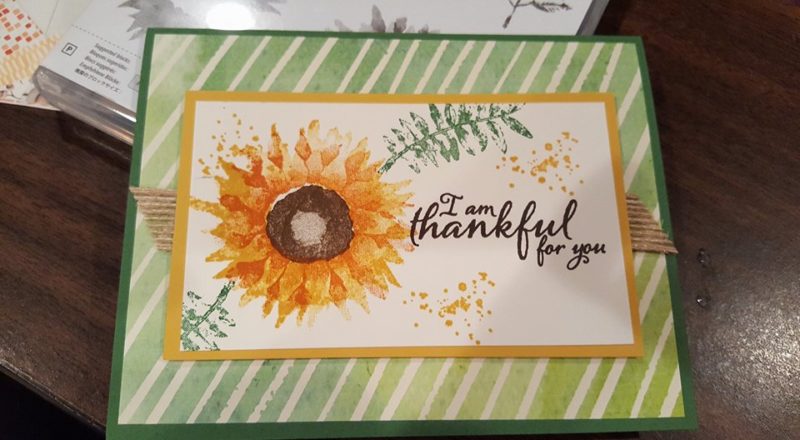 What is your favorite season???
Yesterday's Drawing Winner:  Bobbi Triptow
She will receive a hand-stamped Christmas card.  Never too early to get in the Holiday spirit!
Be sure to leave a comment each day to be entered into the next drawing.
If the Comments link does not pop up, just click on the blog title, "Day 114 – Fall is in the Air".