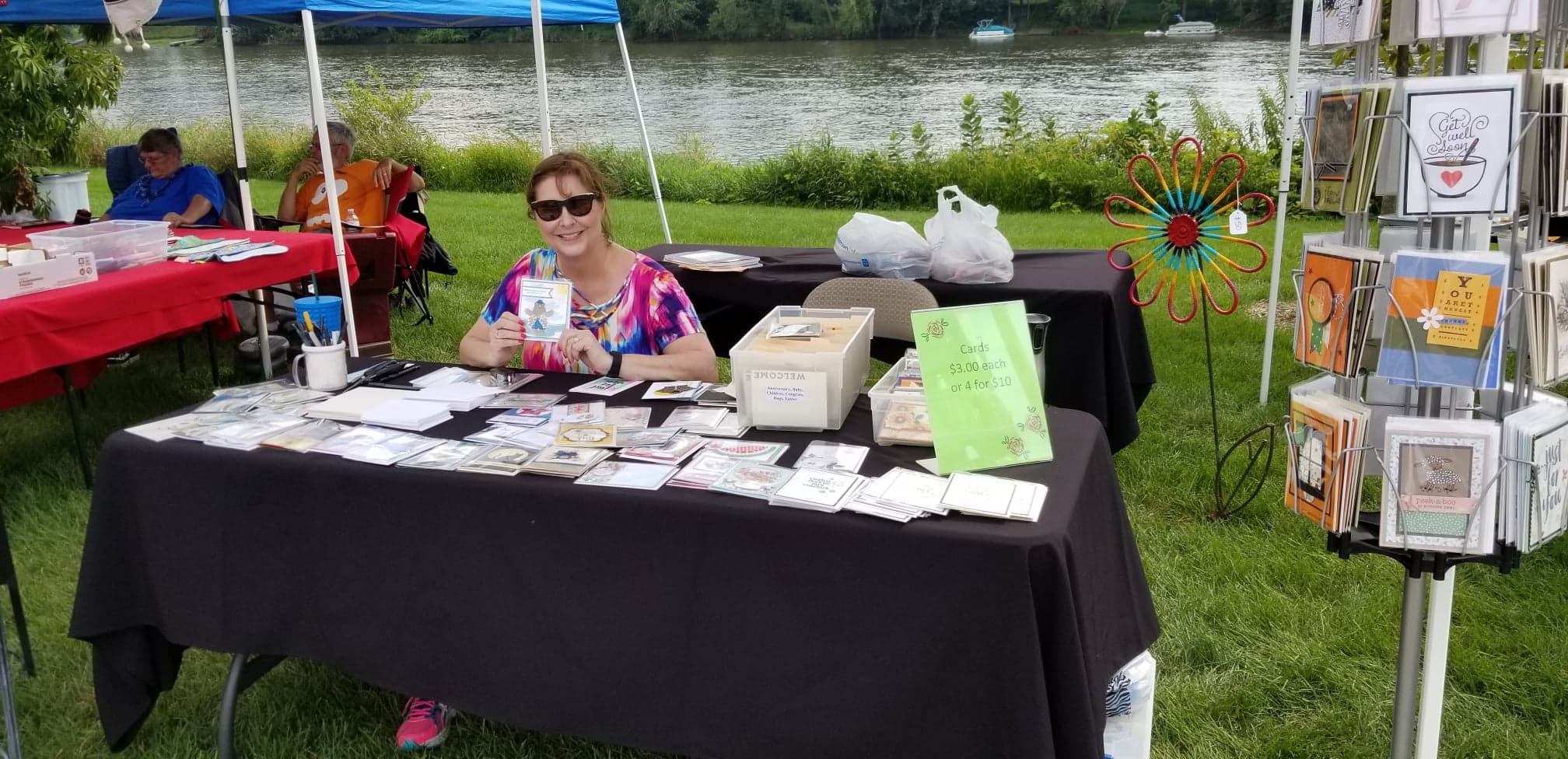 Yesterday was the Hononegah Woman's Art Fair at Settler's Park in Rockton, IL.  We had a great spot off the Rock River.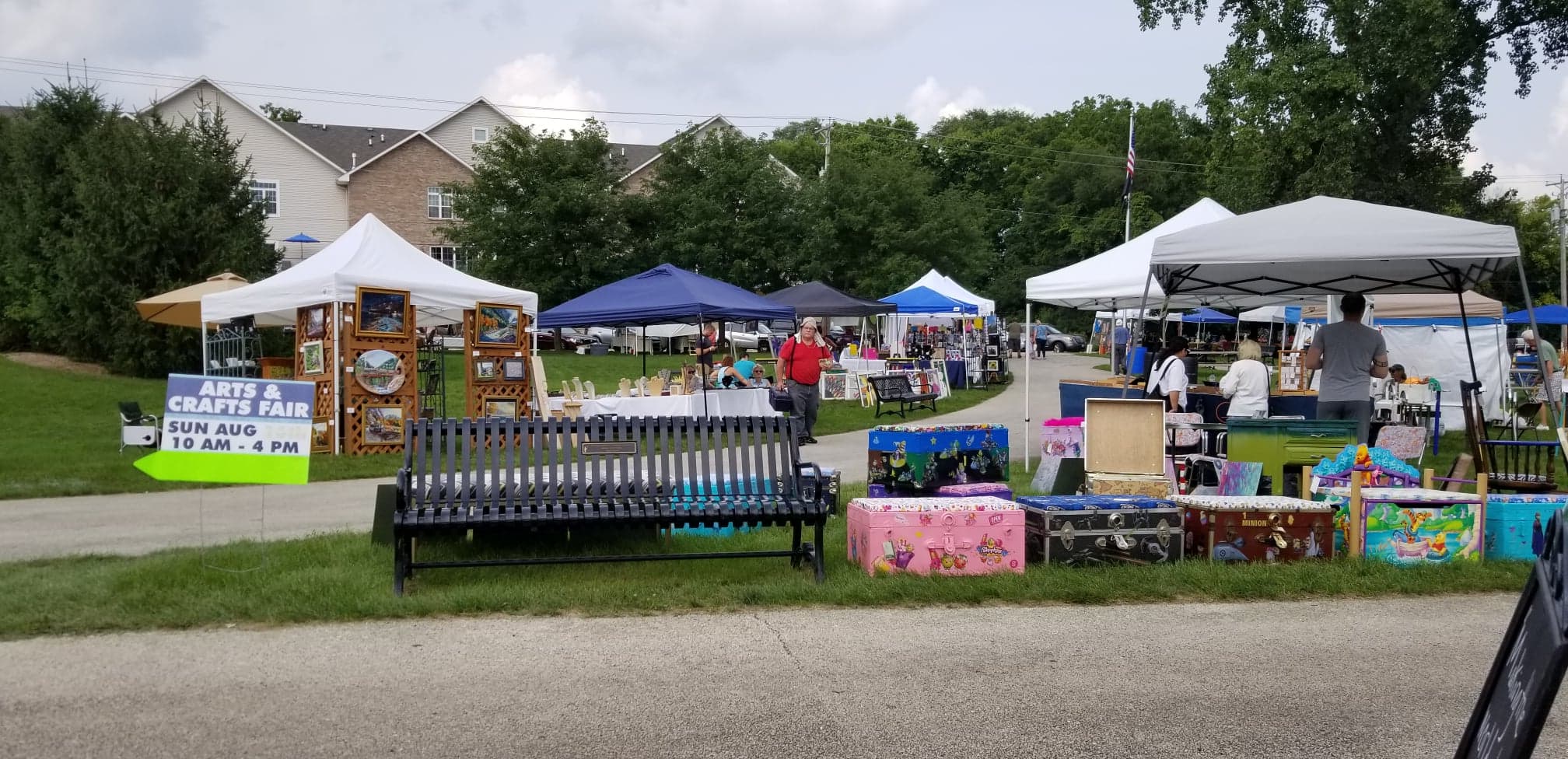 There were a variety of vendors sharing their artistic talents.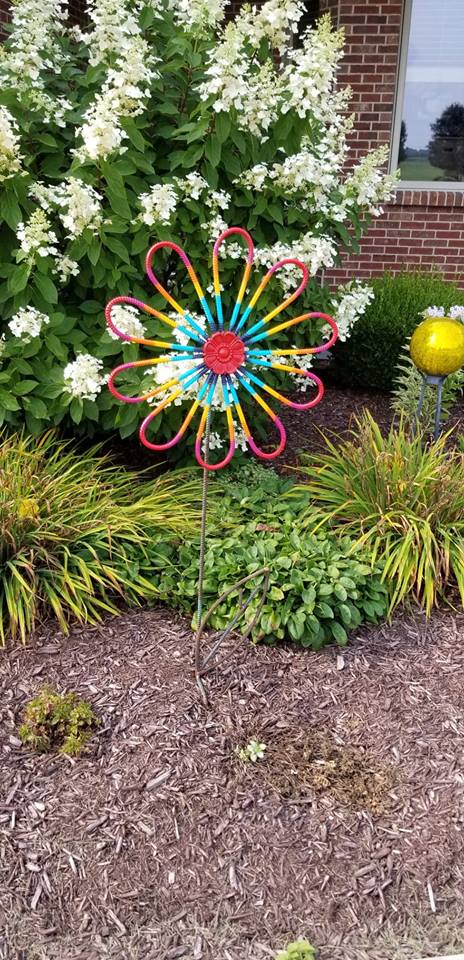 I even brought home a little treasure to brighten our front flower bed.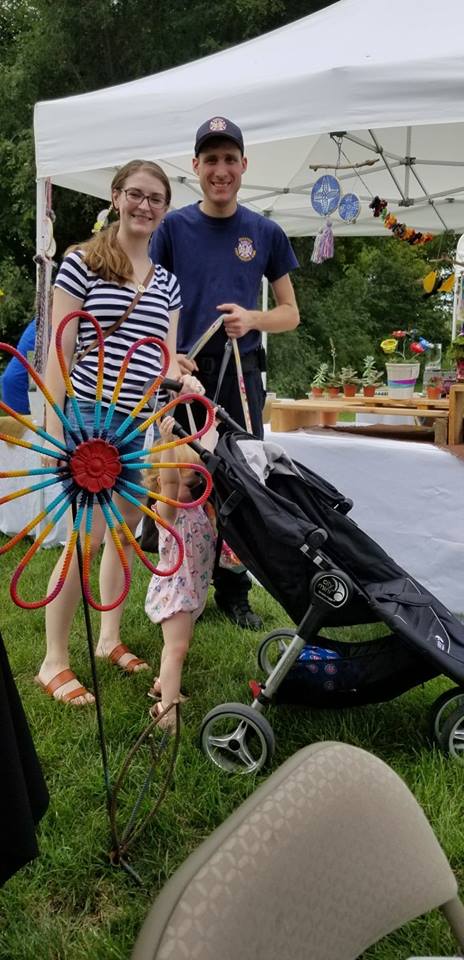 We even had some fun guests stop by!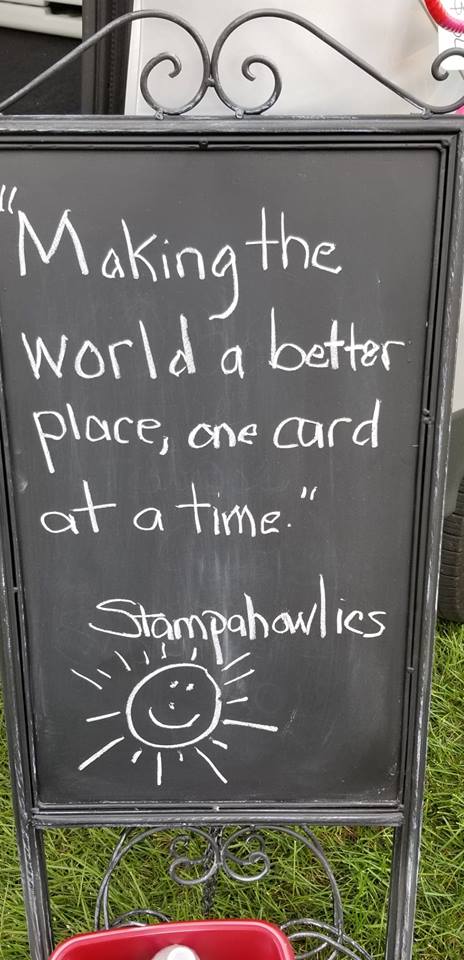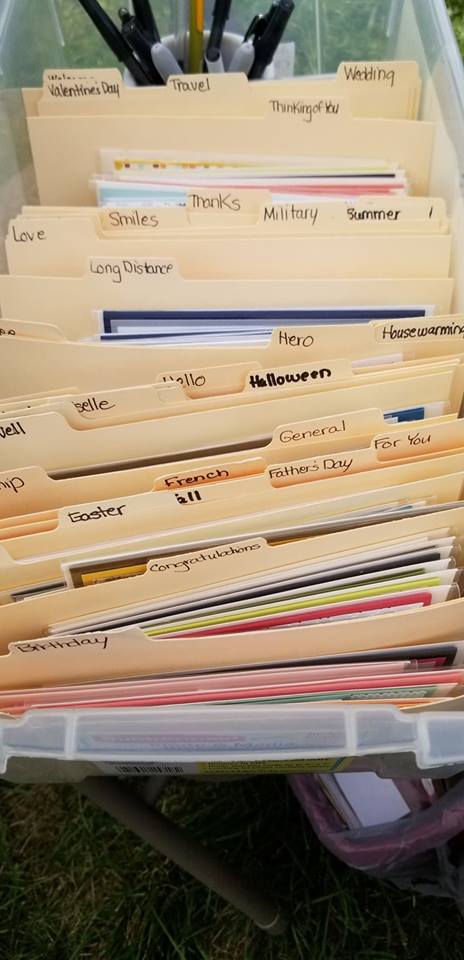 I have several hundred cards ready to go for any occasion.
New Customer Rewards System
(Note these are all cards, using retired stamp sets, papers, etc., but still great cards)
*Attend a class and choose one card of your choice
*Bring a guest to class that has never stamped with me before and both you and your guest get five cards of your choice.
*Place a stamp order at class.  For each $10 increment (net) that you order, you can choose one hand-stamped card.  Ex:  Place a $100 net order and choose 10 cards.
*I will also have retired cards for sale.  $3 each or 4 for $10
This Week
Fri., 8/24 – 10 am to Noon – My Home in Roscoe
StampaStack – Make 12 cards (six designs/two each)
Cost:  $25 or $20 for club members or Stampahowlic teammates
Today's winner is:  Anne Hill  (email me at:  w8mn@charter.net     to confirm that I have your correct address.  Thank you!)

Look for happy mail!!!
Today is…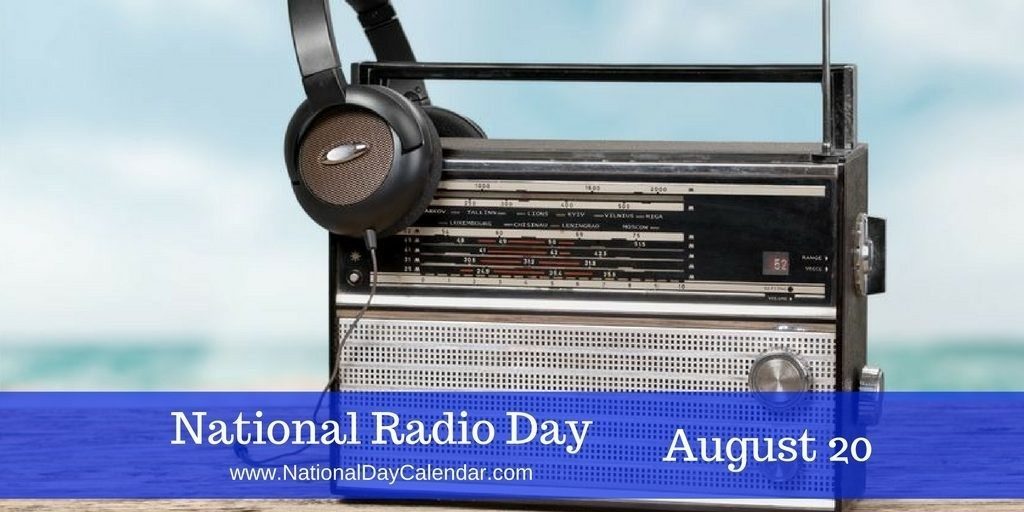 I do not think I would enjoy driving near as much without my radio.  Love my music!!!