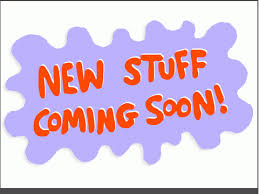 The current Stampin' Up! catalog retires May 31, 2017.  Stamp sets are available until then and accessories are available while supplies last. Many have already sold out!!!
Click here to view retiring products
I have several upcoming events, where you can pick up your new catalog.
I will have TONS of retired items for sale, retired card samples and a class option for make and takes at each event.  There also will be lots of displays showcasing NEW product!!!
**Whatever you spend on retiring product, you will receive  50% credit to shop in the new catalog.  Ex:  Purchase $50 from my retiring merchandise and receive a $25 credit to shop in the new catalog.
The 50% credit option is only available at the May 26 and May 27th events. 

Each event will have a CLASS OPTION where you can stay and make 12 cards for $25 or $20 for Club Members of Janice Weightman/Stampahowlic demonstrators.  If you want to JUST stop by and shop, and skip the make and takes, there is no charge.
 Send me a quick email , so I can set a catalog aside for you, if you are planning on attending any of the events below.  Several events have links for registration and pre-payment set up below as well.  If there is not a link, just  email me.  
If you are unable to attend any of the events below in person, you can email me to have a catalog shipped to you.  The only cost would be for the priority shipping of the catalog, but you would receive a credit to apply towards to your first order.
Fri., May 26 – My Home – 6214 Dorothy Lane – Roscoe, IL
Stop by anytime between 9 am to noon to shop
Class starts at 9 am
Sat., May 27 – Country Inn & Suites – Crystal Lake, IL – 600 Tracy Trail (Off of Route 14)
Stop by anytime between 9 am to 5 pm to shop or do class
Also, a 12 hour retreat taking place that day, 9 am to 9 pm
Click here for more information
Sat., June 3 – Huntley Park District – 12015 Mill St. –  Huntley, IL  
Stamp Camp day with multiple demonstrators
You can stop by anytime between 8:30 am – 11 am to shop and pick up a catalog
The stamp camp itself starts at 9 am
Click here for more information
Sat., June 17 – StampaStack  – Hilton Garden Inn – 7675 Walton St.  – Rockford, IL
9 am to noon to shop
Class starts at 9 am
Sat., June 24 – Annual TEAM Garage Sale – This is HUGE
Multiple demonstrators participating
My Home – 6214 Dorothy Lane – Roscoe, IL
8 am to 1 pm